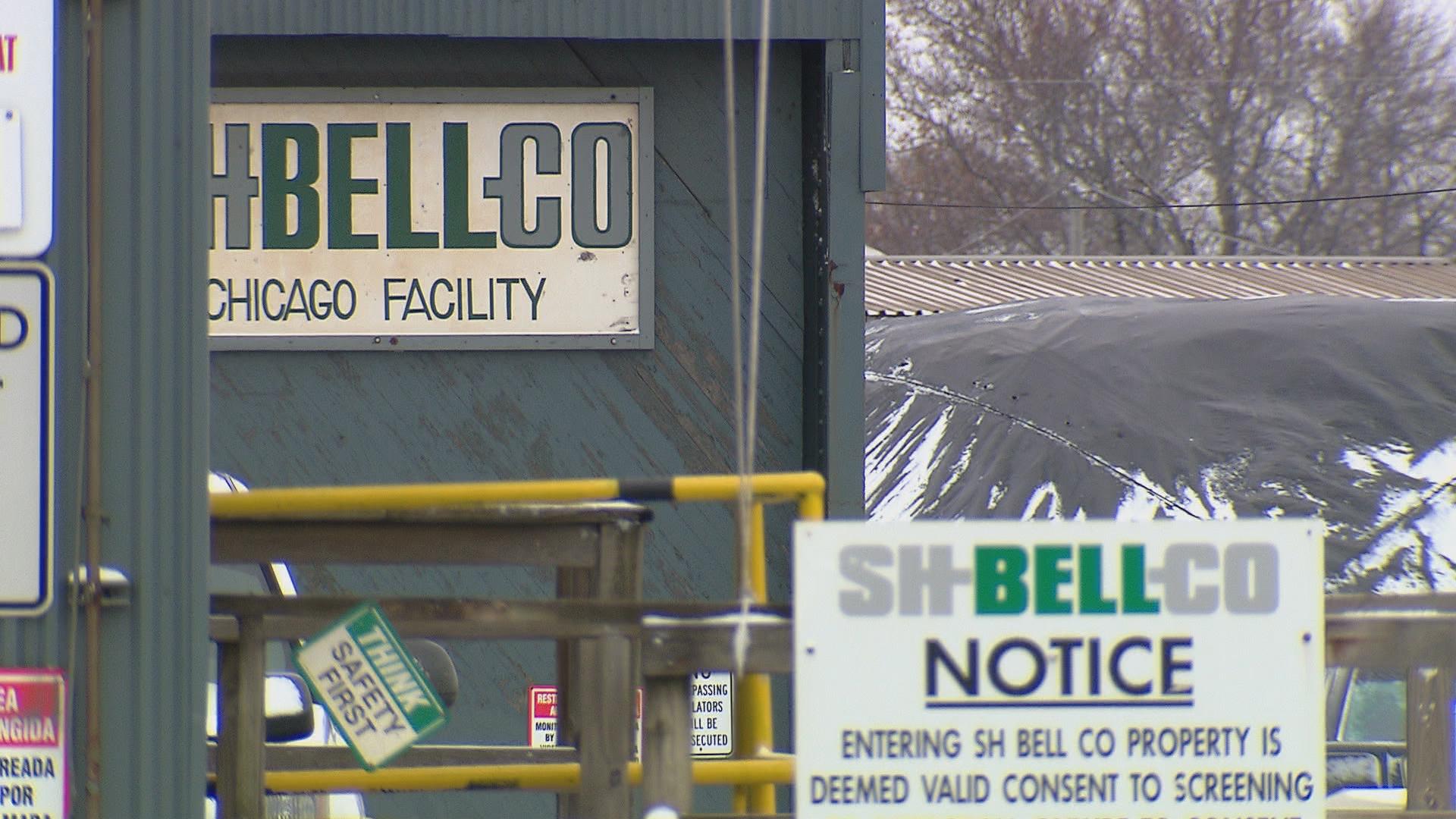 A Southeast Side company has less than three weeks to further explain how it plans to cut emissions of brain-damaging manganese dust that has been documented in a primarily low-income, minority neighborhood next to its storage terminal. 
In a letter sent Wednesday to an attorney representing S.H. Bell Co., Chicago Public Health Commissioner Julie Morita gave the company a Sept. 6 deadline to submit a "more robust, quantifiable and protective" plan for controlling pollutants. The letter states that the city "expects S.H. Bell to take all necessary steps to greatly reduce or eliminate manganese emissions."
If S.H. Bell fails to meet the deadline, it would for the first time be in violation of the city's regulations for bulk material storage facilities and therefore subject to daily penalties of $1,000 to $5,000, according to the city. 
The notice comes just more than a week after the U.S. Environmental Protection Agency cited the company with violations of the Clean Air Act for breaking federal health standards related to manganese. Air quality monitors stationed at S.H. Bell's storage site showed average manganese concentrations that exceeded the federal threshold of 0.3 micrograms per cubic meter on more than one-third of the days samples were collected between March and June.
The Pittsburgh-based company came under scrutiny last summer when air monitors set up by the EPA to measure emissions of petcoke dust from facilities along the Calumet River happened to also detect manganese, with S.H. Bell as a likely source.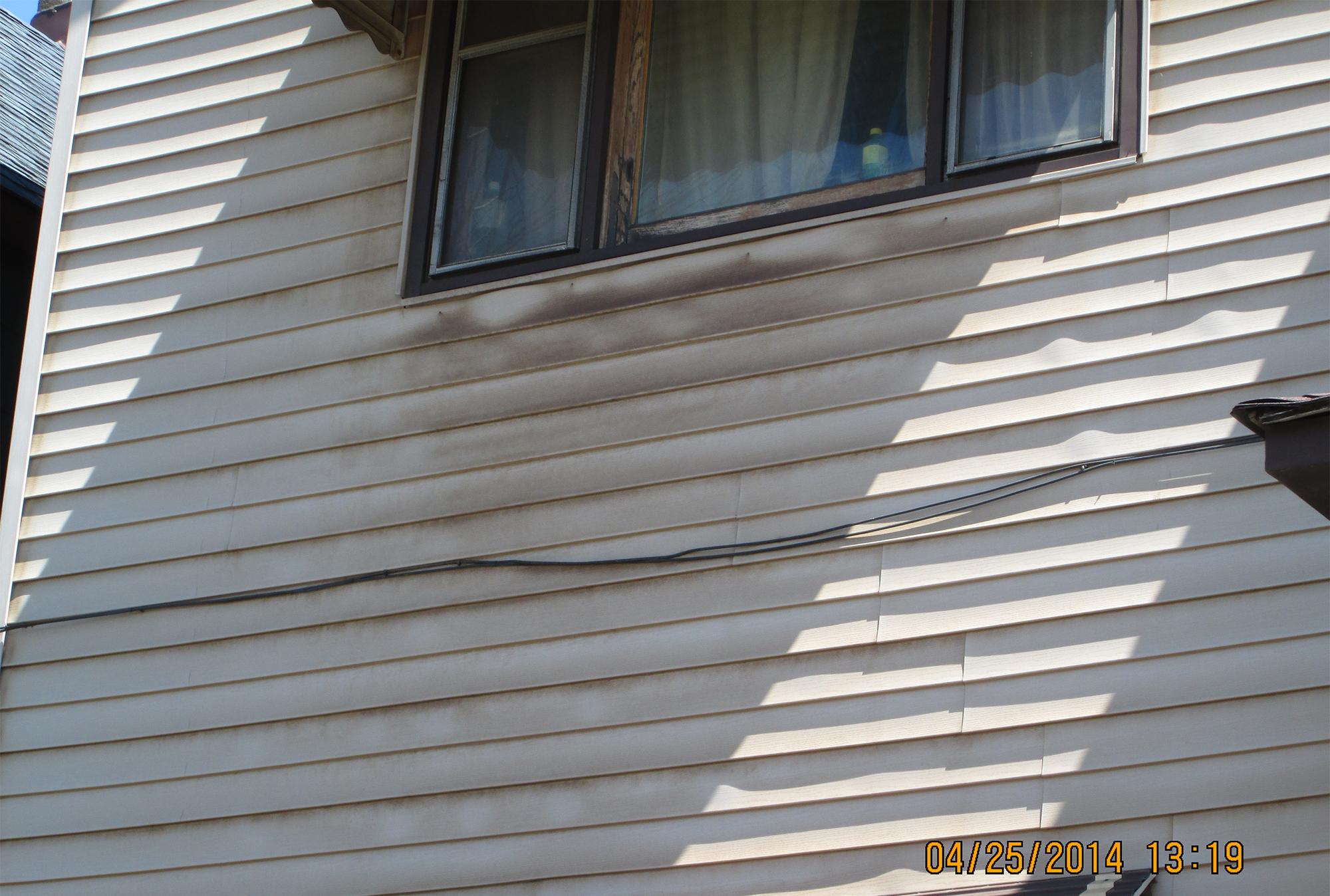 In 2014, the EPA documented rust-colored dust on homes near S.H. Bell and considered it evidence of "fugitive dust" migrating from the company's facility. (EPA)
Manganese is a heavy metal used in steelmaking that can affect brain and motor function at high exposures, and can lead to neurological symptoms similar to Parkinson's disease, according to the EPA.
The agency reached a settlement with S.H. Bell in December resulting from previous violations under the Clean Air Act. As part of the settlement, the company paid a $100,000 civil penalty and agreed to install air quality monitors.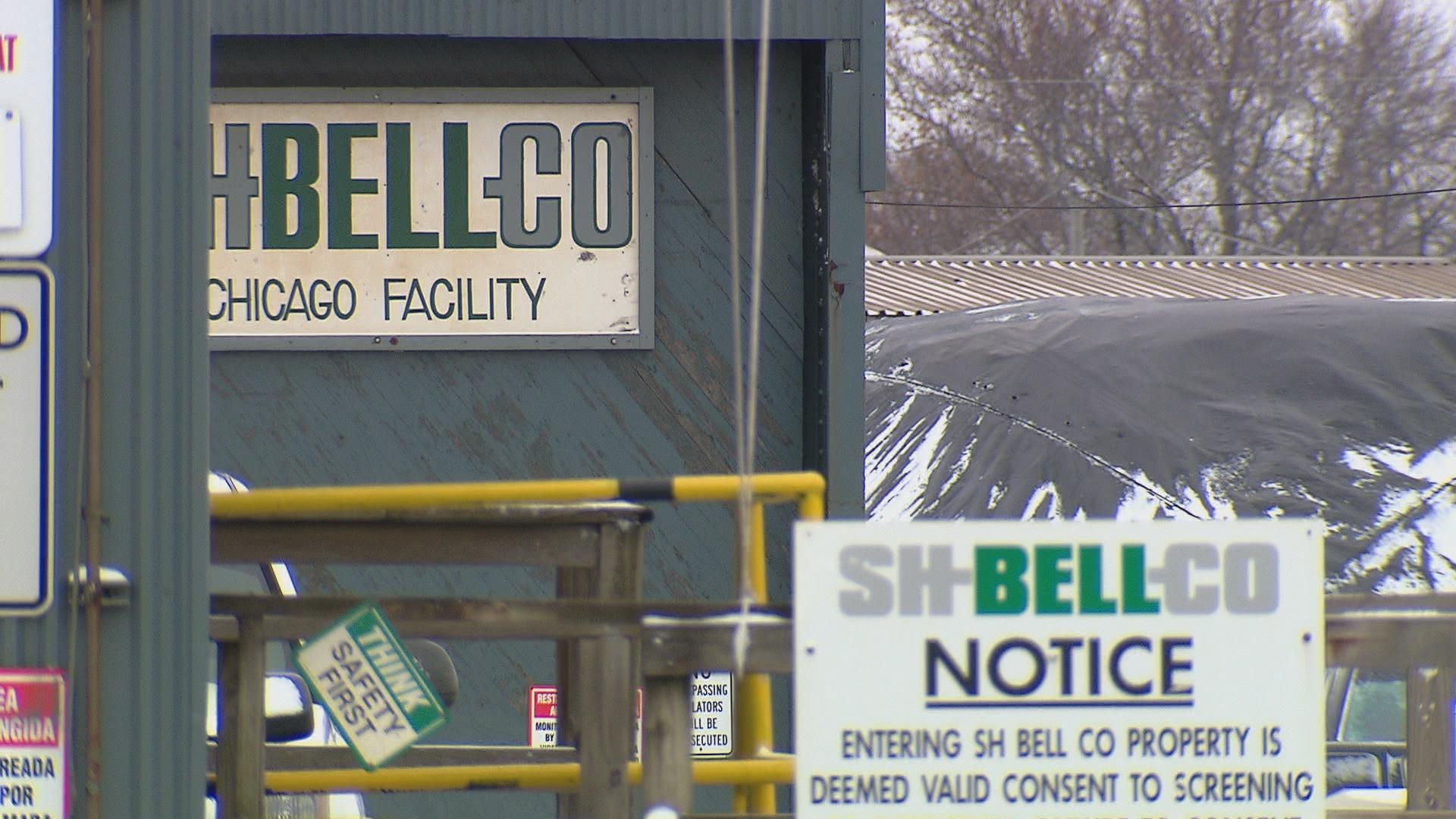 More: Read our full series on manganese on Chicago's Southeast Side
---
On the same day last week that the EPA disclosed new violations against the company, Chicago's Department of Public Health announced that the city was expanding its investigation of S.H. Bell and other Southeast Side companies that store manganese.
In the letter sent to the company this week, Morita said S.H. Bell must file a revised dust control plan with limits that are up to two times as strict as federal standards for pollutants. Exceeding hourly or daily limits "would trigger specific, proactive response activities" so that action can be taken to prevent violations of federal standards, the letter states.
The city has also asked S.H. Bell to implement stricter procedures for loading and unloading barges transporting manganese and other materials, protecting materials from wind exposure and visually monitoring operations to limit dust emissions.
S.H. Bell last submitted a dust control plan in April and has been waiting for the city's approval. The company said it has purchased two new dust collectors to control pollutants and that it expects manganese levels to drop below the federal limit when measured over the long term.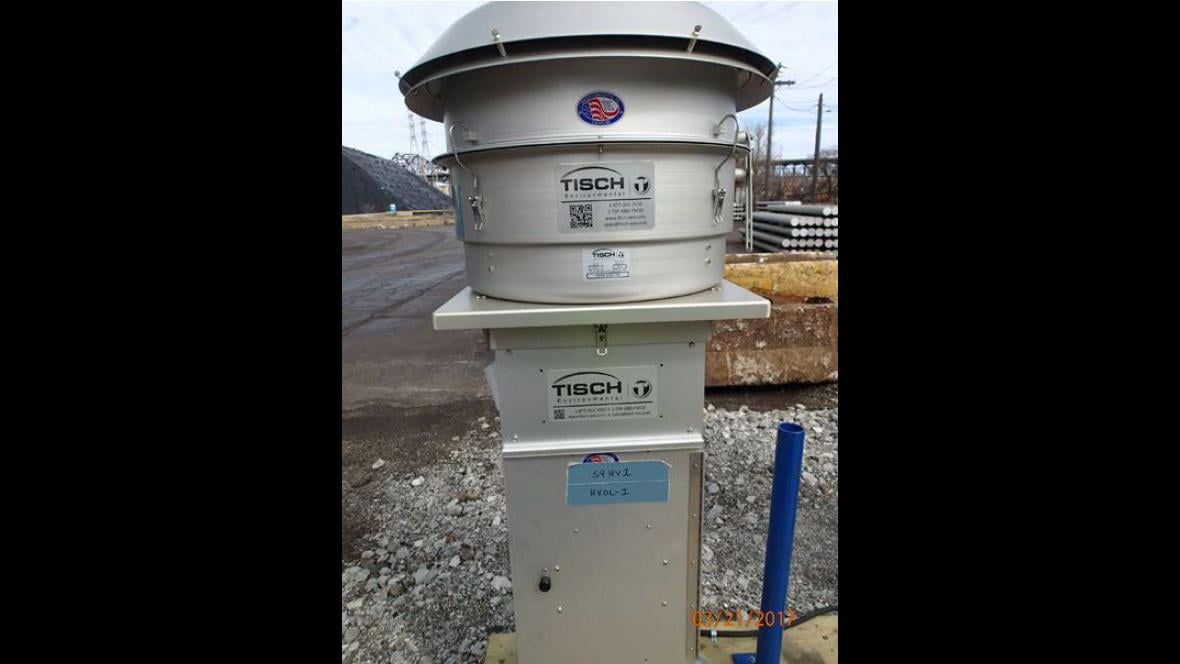 Air quality monitors were installed this spring at S.H. Bell. (EPA)
Since reports of elevated manganese levels became public earlier this year, environmental advocacy groups have demanded that Chicago ban the storage or handling of the metal in residential areas, including at S.H. Bell. Nearly 20,000 people, including more than 6,000 children, live within 1 mile of the company's storage site.
Responding to the advocates' demand in a letter to U.S. Sen. Dick Durbin, S.H. Bell Chicago Terminal Manager James Langbehn said manganese "is an absolutely essential component for modern steel production.
"Simply stated, without manganese, steel production in Chicago and elsewhere in the region would come to an end if this were to happen," he said of the ban proposal. "We believe this would be an unwarranted overreaction to the current situation and would inflict substantial additional damage to the local economy."
Morita said S.H. Bell should expect additional inspections following the EPA's recent findings.
"As our understanding about the risks of manganese increases, we will intensify our efforts to protect the public," Morita said Friday. 
In addition to submitting a revised dust control plan to the city, S.H. Bell must respond to the EPA's recent citations by early September. 
Contact Alex Ruppenthal: @arupp | [email protected] | (773) 509-5623
---
Related stories: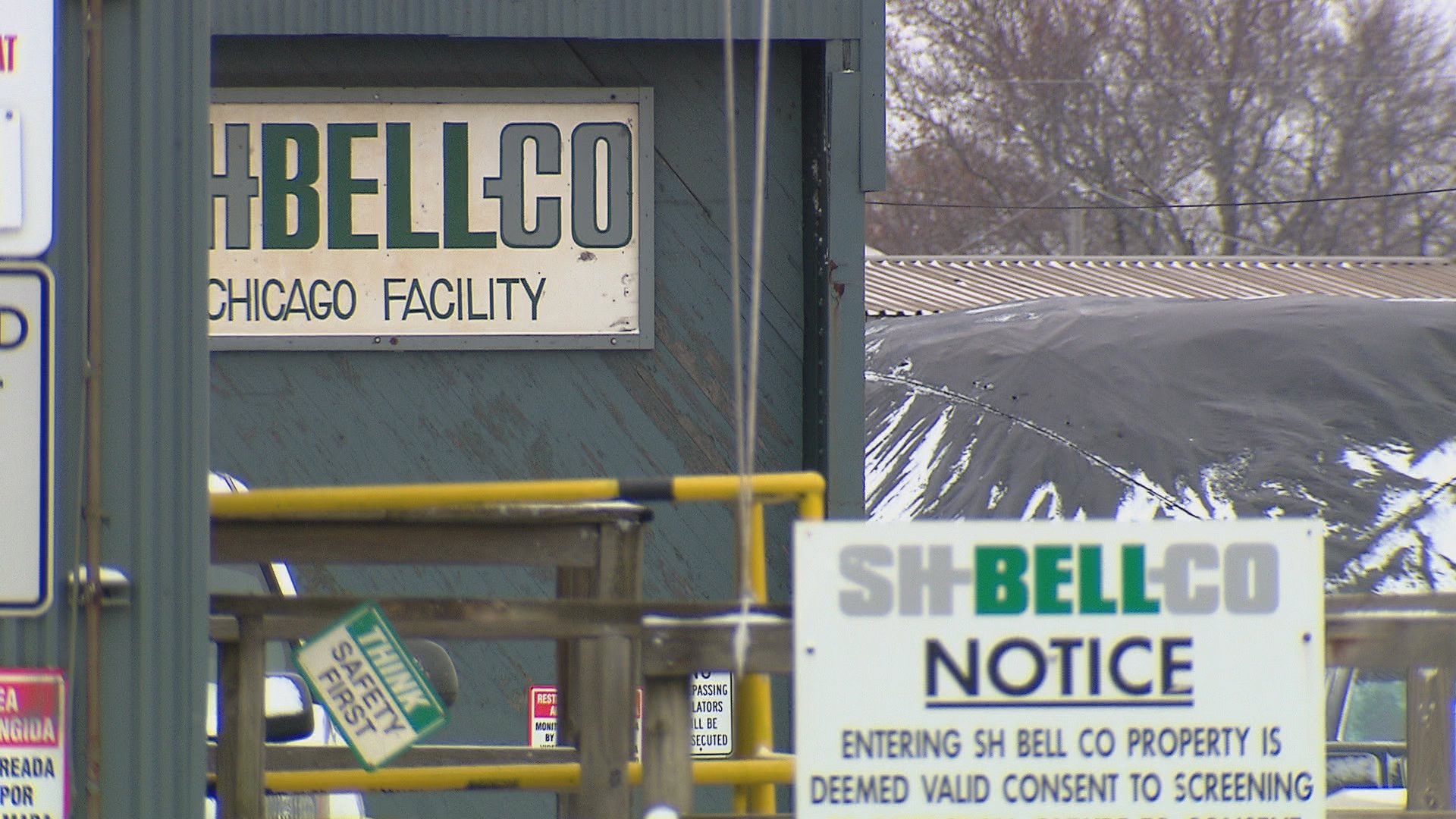 EPA Cites S.H. Bell for 'Excessive Manganese Emissions' in Chicago
Aug. 7: The bulk storage operator on Chicago's Southeast Side has exceeded a federal threshold for emissions of toxic manganese dust, according to new air monitoring data published by the EPA.
---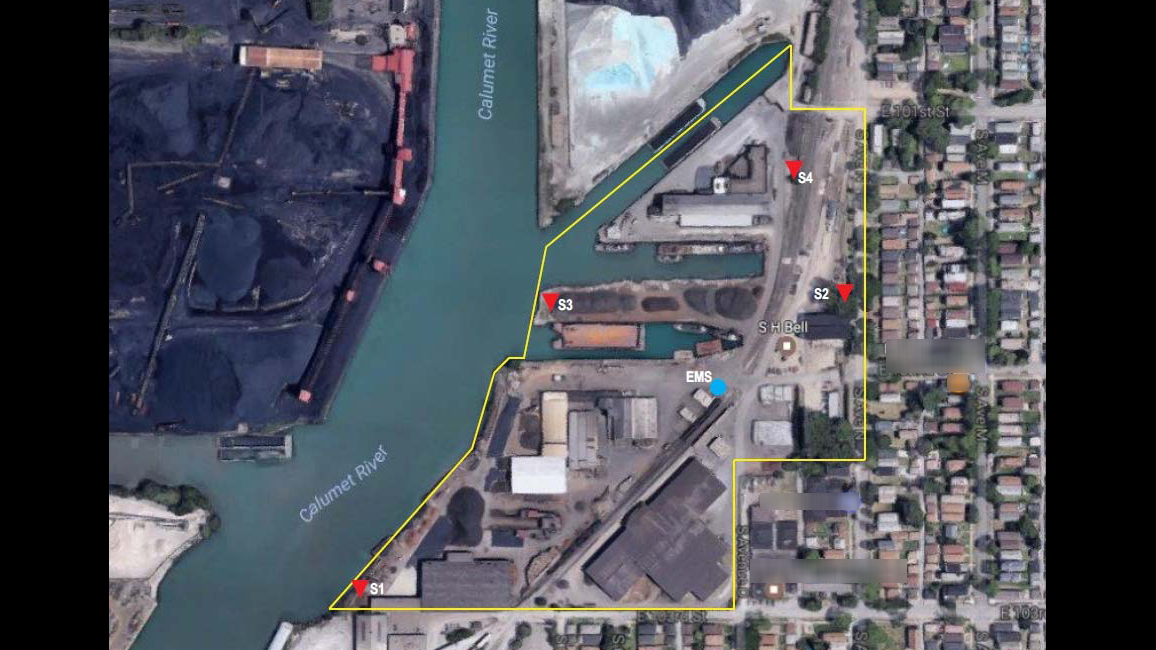 Chicago Expands Investigation of Manganese Sources on Southeast Side
Aug. 7: The city will monitor soil and air pollution near residents' homes and begin increased inspections of industrial sites.
---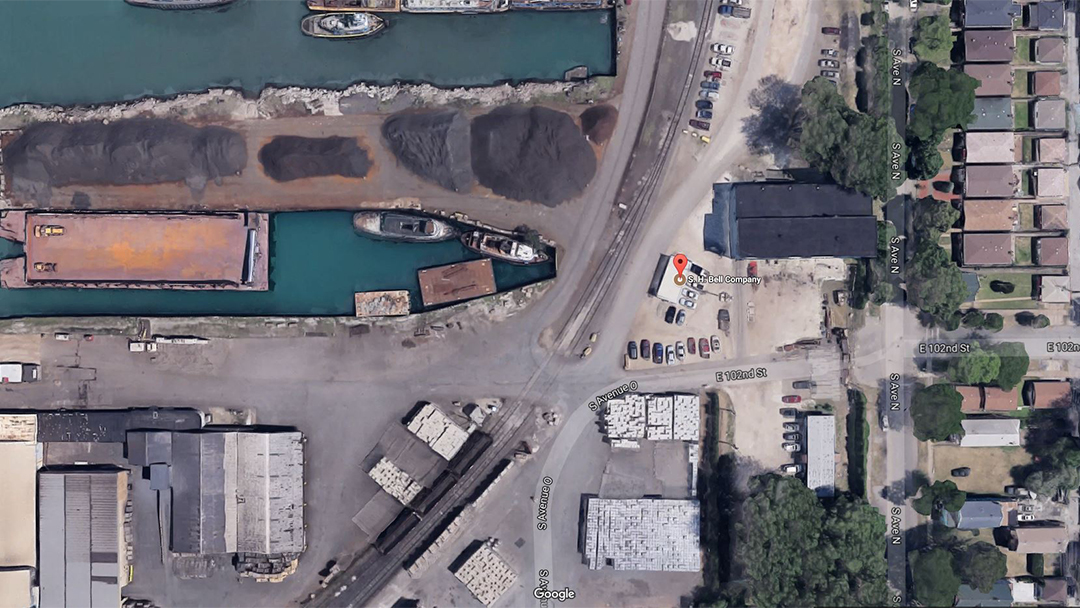 Chicago Health Department Examines Rust-Colored Stains Linked to Manganese
Aug. 4: A Chicago neighborhood once permeated with black dust from uncovered piles of petroleum coke now faces another toxic pollutant, but one that is not as visible or widespread.
---