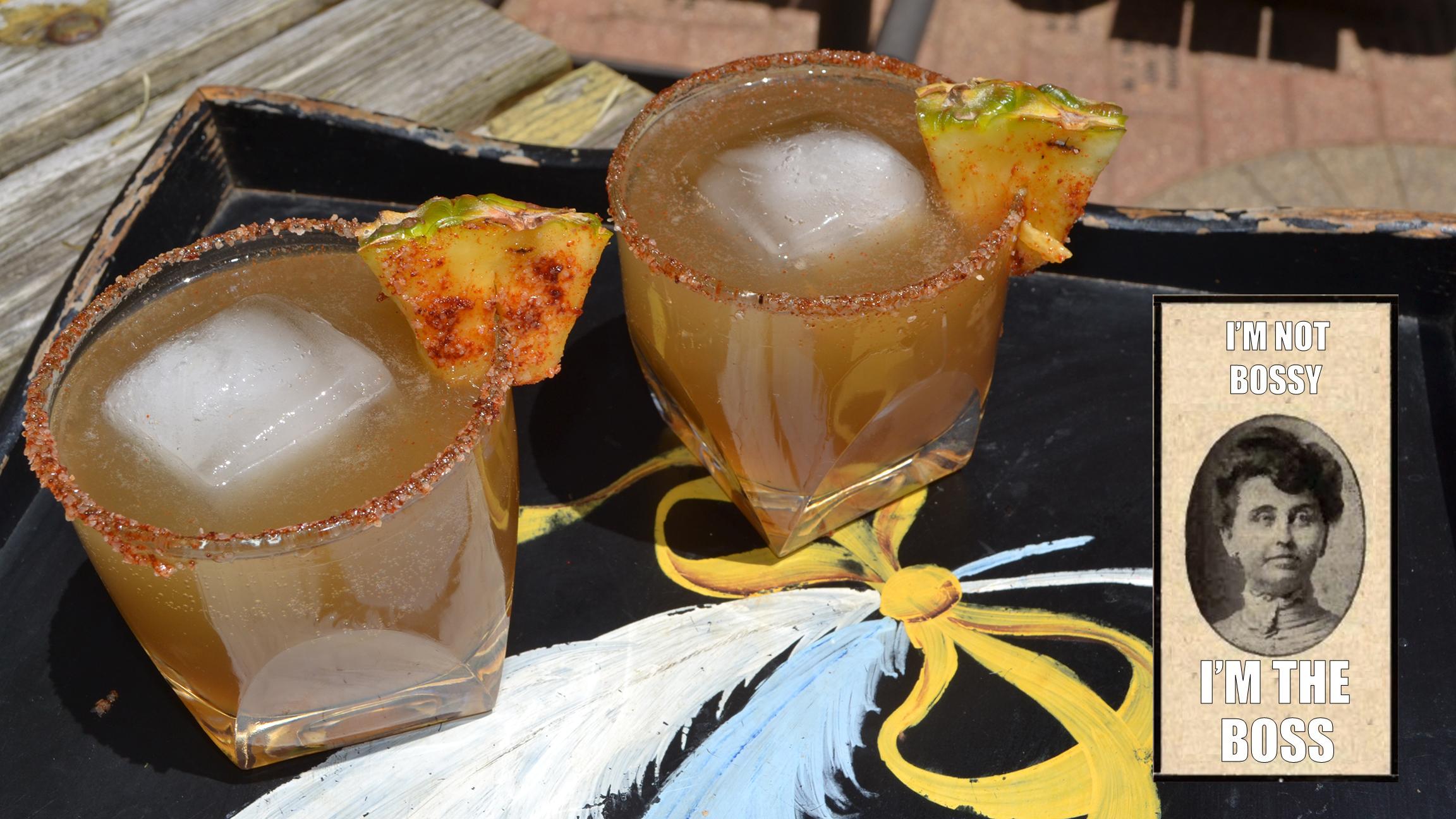 Cheers, Chicago! Our town loves its history as much as its hooch, so we're back for another round of cocktails that celebrate Chicago's finest – or most infamous. This summer, we're toasting 13 women of Chicago's past with original cocktail recipes.
Join us every week for a historical happy hour!
Cora Strayer, 1869-1932
Unless you run in nerdy history circles, chances are you've never heard of Cora Strayer, private detective. A few years ago, local history nerd Paul Reda came across her 1908 ad in an internet group that shared vintage ads. Reda was so taken with the brassy ad that he immediately began researching Cora's story in newspaper archives and census records – and it turns out, she had quite a story.
Miss Cora M. Strayer was born in Elkhart, Indiana, where in 1885 she married at 17 and had two children. The record is unclear on how, but she lost both of her children and her husband, possibly before she picked up stakes and moved to Chicago, where in 1902, she first advertised her detective agency headquartered in the Austin neighborhood.
Strayer's status as a lady detective and lady boss was enough of an amusing novelty that it merited a 1903 profile in the Tribune, in which Strayer said, "A woman with her quicker sympathies and intuition has a great advantage in winning confidence … I often have people come to me and tell me a story which I can perceive immediately is but half truth." In the same article, she claims to have studied and practiced law for several years. Hmm.
In 1905, Strayer rolled out an ad with a headshot and a George S. Holben listed as the "Supt. of the Criminal Dept." Later, Holben would list his address as the same as Strayer's, so it doesn't take a detective – lady or otherwise – to surmise that their relationship may have been more than a professional one.
In 1907, Strayer was engaged to untangle a love triangle. A Mrs. Campbell believed a Mrs. Harris was writing fake letters to make it look like Mrs. Campbell was having an affair with Mrs. Harris' husband in order to blackmail her. Strayer set up a girls' day out in Milwaukee with Mrs. Harris, plying her with drugged wine until she passed out and stealing her letters. Plot twist: the letters revealed that the love affair between Mrs. Campbell and Dr. Harris was, in fact, real, and Mrs. Campbell was trying to use Strayer to buttress her claim of innocence and rid her of her romantic rival. The scheme didn't work out as planned – upon learning of his wife's infidelity, Mr. Campbell shot Dr. Harris to death.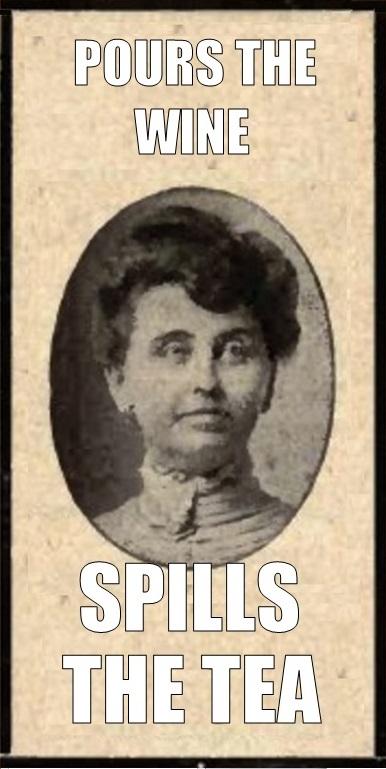 By this time, the canny Cora Strayer figured she had an advantage when marketing to women and published an ad in 1908 reading, "Ladies, when in need of legal or confidential advice, why not confer with one of your own sex?" Why not indeed? (And here again, Reda notes that the "Est. 1890" seems like a stretch unless she was Elkhart's own Nancy Drew, but who are we to say?)
In a 1909 interview with the Tribune for an article titled "Business Women Who Have Made a Success of Bossing Men," Strayer describes having both men and women operatives under her supervision, saying, "O, yes, I do all my own firing and hiring … I study out each case and then give my men instructions as to how they are to work on it." The author swooned over the self-possessed Strayer, noting, "She has keen eyes that take in everything without seeming to notice anything: a smile that is fascinating and a manner that encourages confidences."
But in 1910, misery visited the offices of Miss Cora Strayer when disgruntled former employee Stephen Ayers shot and killed George Holben. Ayers claimed that he and Strayer were in love and that she had promised him her hand in marriage. When Ayers encountered Holben at the office door, Ayers claimed he feared for his life due to Holben's previous threats and immediately shot Holben.
Not so fast, said Miss Cora Strayer. In the Tribune, Strayer said, "His story of any love affair between us is a fabrication from beginning to end, told doubtless to secure sympathy for himself and as a basis for a defense. … It is not true that I have ever had any trouble with Mr. Holben. He has been with me for seven years and I hardly know how I can do without him." Ayers was later sentenced to 15 years for the murder.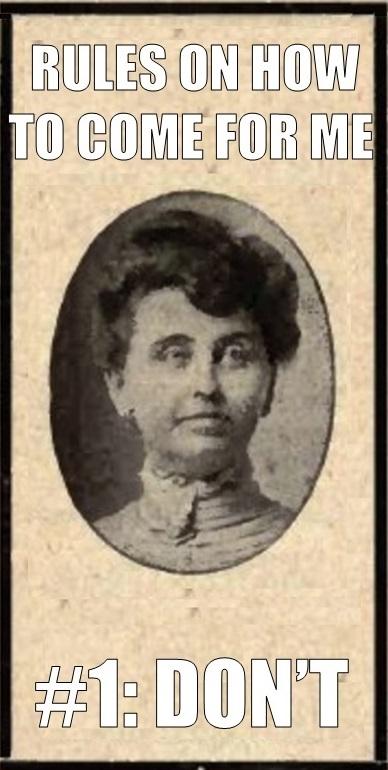 In 1914, "Colonel" Cora Strayer (she probably got the "Colonel" title the same place she received her law degree) formed the First Volunteer Women's Cavalry to travel down to the Mexican-American border conflict. She ultimately roused 200 ladies into volunteering to fight, saying, "Do you want to wait until all the men are killed to do your duty, sisters? A woman that would stand and let a man do all the fighting and suffering for his country is not a soldier. She belongs in the effete ranks of those who hurry abroad when the trouble starts. Pooh! She is not even worthy of the ballot." (In 1914, these were stinging words indeed; the suffragette movement was in full swing, but the ballot would not reach women's hands for another six years.)
The women's Cavalry Regiment never made it down Mexico way, but that wasn't Miss Cora Strayer's last adventure. In 1918, she linked up with the police on a stakeout watching the trifling actions of one "Handsome" Jack Russell. The stakeout and resultant car chase with Strayer behind the wheel revealed that Handsome Jack was hiding not one, but two mistresses. The dishy story received ample coverage in the press.
In the end, Strayer outlived two husbands and a likely boyfriend, nabbed countless philandering husbands and brought scheming wives to justice, inspired 200 genteel ladies to take up arms, and was an all-around boss lady until her death at age 64 in 1932. Not too shabby for a little gal from Elkhart, Indiana.
For the "Boss Lady," we get straight to the point in a short glass rimmed with Mexican spices. Brassy bourbon and tart lemon juice combine with tepache, a Mexican pineapple cider, to salute Colonel Strayer's cavalry.
Photos: WTTW staffers volunteer for a Boss Lady cocktail tasting.
Boss Lady
1.5 oz. bourbon
1 oz. fresh lemon juice
4 oz. tepache
Chipotle salt (1 tsp chipotle powder plus 4 tsps kosher salt)
Rim a short glass with lemon juice and dip in plate of chipotle salt. Stir together remaining ingredients in glass over ice. Garnish with pineapple wedge dipped in chipotle salt.
---
Related stories: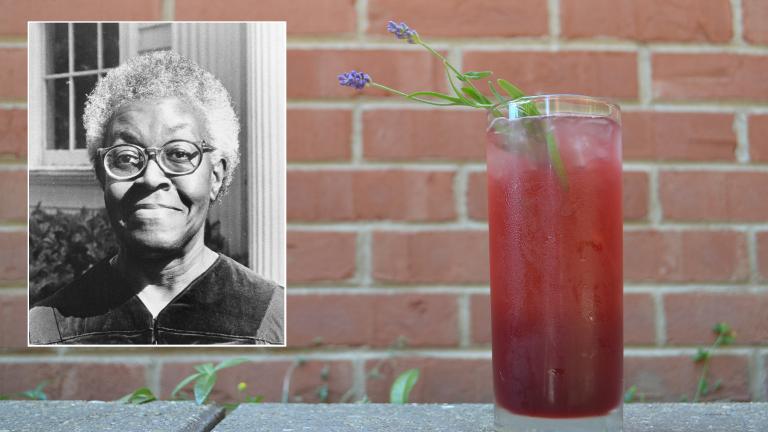 Historical Happy Hour: A Toast to Gwendolyn Brooks
June 9: The Pulitzer Prize-winning poet would have celebrated her 100th birthday this week. We take some poetic license ourselves with the Jazz June, a gin-based cocktail with a spring of fragrant lavender.
---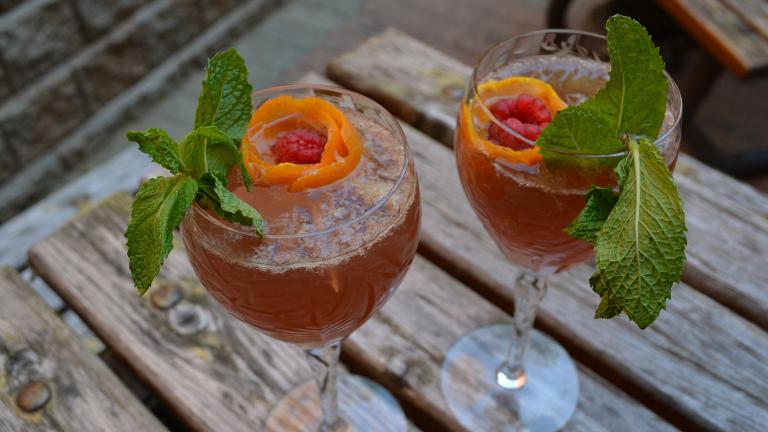 Historical Happy Hour: A Toast to Bertha Palmer
June 2: Chicago loves its history as much as its hooch, so we're back for another round of cocktails that celebrate Chicago's finest – or most infamous, and we're kicking the series off with the undisputed queen of Chicago society.
---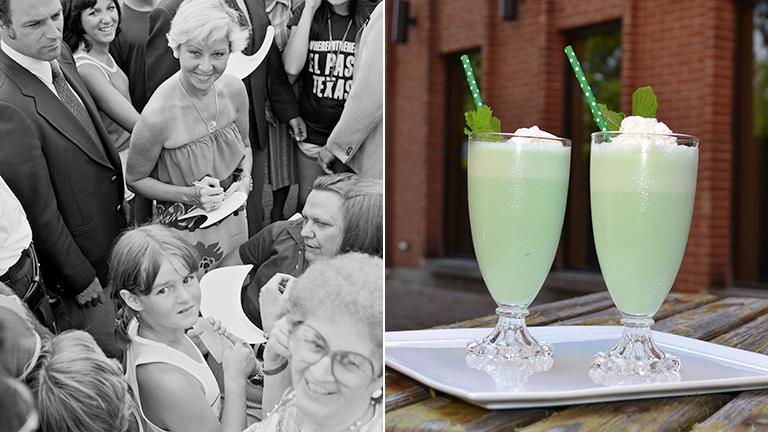 Original Chicago Cocktail: Mayor Bossy
May 27, 2016: Following a whopper of a blizzard in 1979, Sauganash native Jane Byrne narrowly upset Mayor Michael Bilandic for the Democratic mayoral nomination. Belly up to the bar and get a little taste of Chicago's spirited history: a frosty milkshake spiked with whiskey and vodka.
---