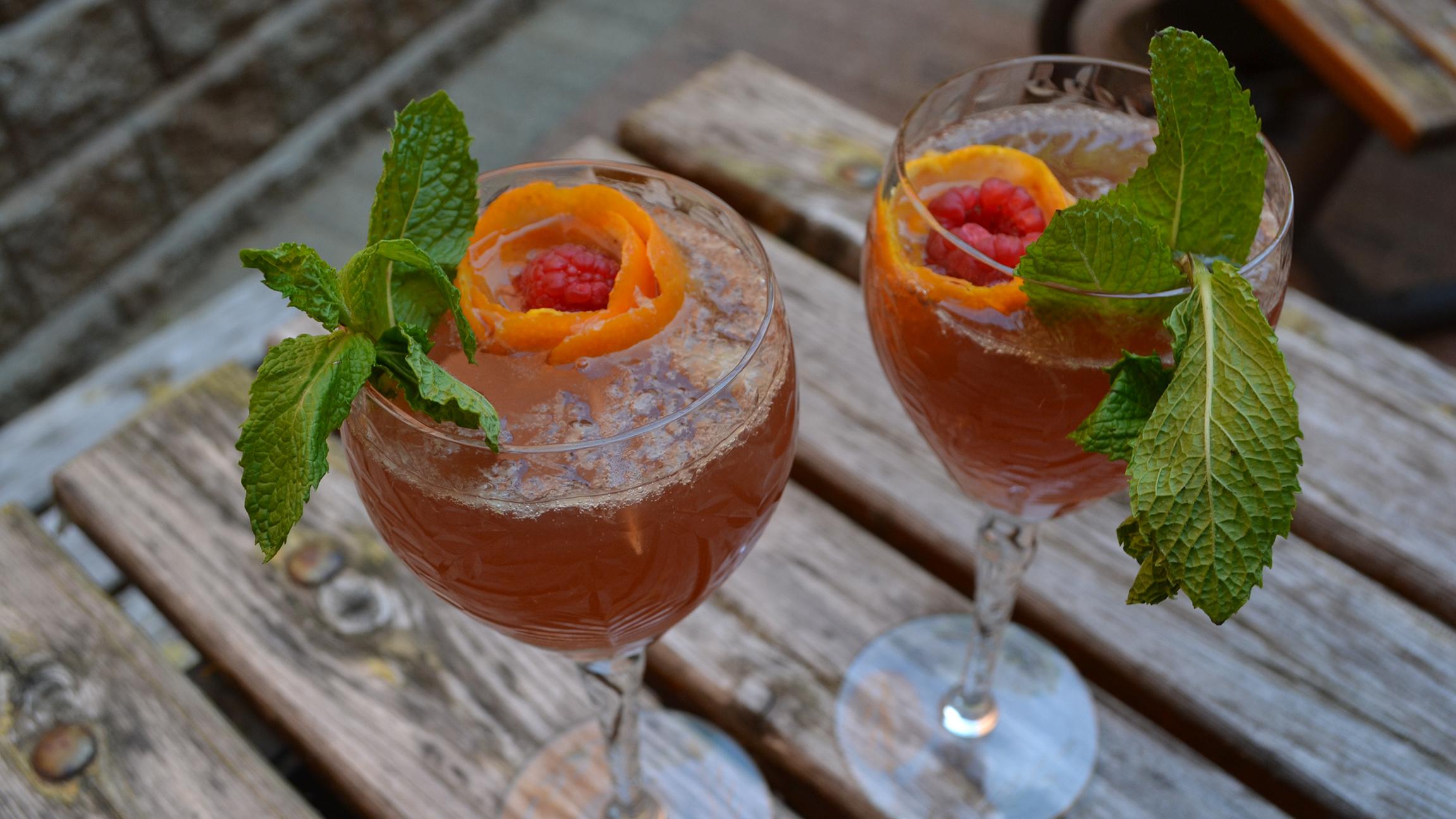 Our "Not a Feminist" cocktail summons Bertha Palmer's tart wit and sweet affect.
Cheers, Chicago! Our town loves its history as much as its hooch, so we're back for another round of cocktails that celebrate Chicago's finest – or most infamous. This summer, we're toasting 13 women of Chicago's past with original cocktail recipes, and we're kicking the series off with the undisputed queen of Chicago society.
Join us every week for a historical happy hour!
Bertha Palmer, 1849-1918
Let's make it clear right off the bat: Bertha Palmer was no feminist. When she reigned as Chicago's society queen, the concept didn't even exist. She wouldn't even cop to being a suffragette.
But that didn't mean she kept her mouth shut. As the head of the Board of Lady Managers for the 1893 World's Columbian Exposition, she mused, "Even more important than the discovery of Columbus is the fact that the government has just discovered women." Then she went on to showcase the works of women from every state in the union, including suffragist Susan B. Anthony.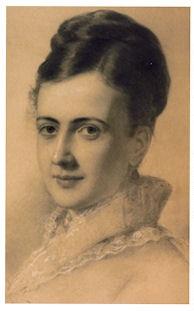 Bertha Honoré Palmer was groomed to be the feminine power behind the throne from childhood. Her father, Henry Honoré, made sure she was highly educated and included her in running his real estate business. Thus it was that the unusually self-possessed 13-year-old Bertha met her future husband, Potter Palmer, when he was 36 – just two years younger than his business partner, Bertha's father.
Potter, the largest land owner in Chicago at the time, was instantly besotted by the teenager – so smitten that he waited until she was a beauty of 21 to begin courting her. They married in 1870, and as a wedding present, Potter built her the grandest hotel in Chicago – the Palmer Hotel. Unfortunately, his gift wasn't fireproof – it fell victim to the Great Chicago Fire of 1871. But the couple persisted. While he rebuilt the hotel, she rebuilt Chicago's society scene. In fact, it was at the Palmer Hotel where Bertha made one of her greatest contributions to not just the 1893 World's Fair, not just the city of Chicago, but the entire world: the brownie. From the bottom of our sweet tooth, thank you, Bertha.
Throughout their marriage, Potter draped Bertha in extravagant French dresses and lavish jewels, boasting, "There she stands, with $200,000 just on her neck!" When Potter made it known that he planned to leave his entire estate to Bertha, his friends warned him that Bertha would likely marry again. Potter's reply: "If she does, he'll need the money!"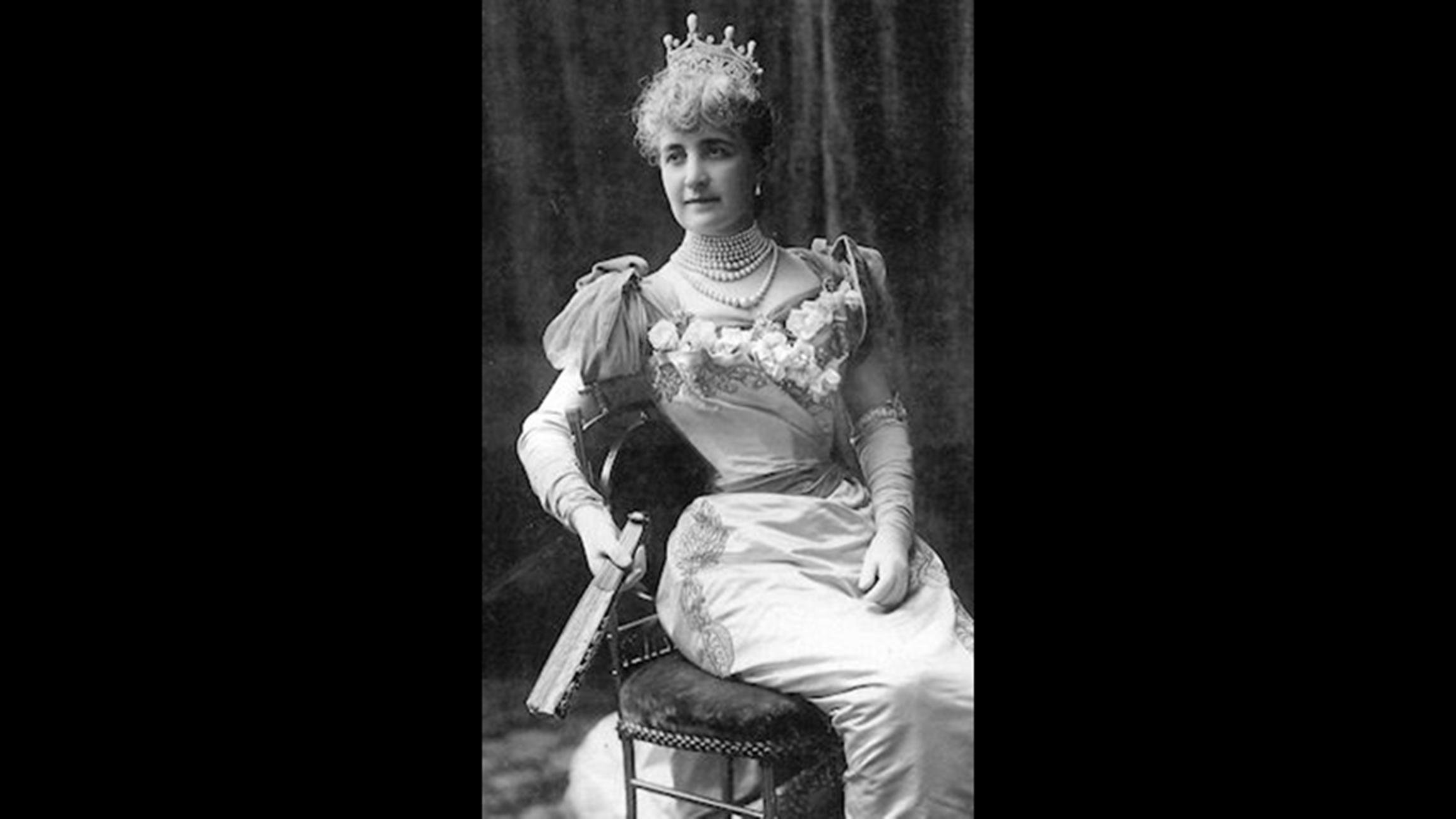 It was true that Bertha was a pro at being fabulously wealthy. She used her riches to not only enhance her neck, but her community. While her husband tended to his real estate empire, Bertha organized the Chicago Women's Business Club in 1888 to help women entering the work force (decidedly unfeminist), served as vice president to the Civil Federation to bring capital and labor together (very ladylike), campaigned for women's rights (but not the vote!), and hosted charity balls and classes for working and impoverished women at her home, Palmer Castle (such a wonderful hostess).
(Those impoverished women, by the way, had no way of getting into the Palmer Castle, which occupied an entire city block, without a butler letting them in. The home had no outside doorknobs.)
Bertha never did marry again, despite offers of marriage from the Prince of Monaco and the King of Serbia. Instead, she set her bejeweled head to business, including developing a little fishing village in Florida named Sarasota into a tourist paradise. In the 16 years after Potter died in 1902, Bertha doubled the worth of the Palmer estate.
But she definitely, absolutely, 100 percent was not a feminist.
For the "Not a Feminist" cocktail, we blend lime juice and raspberry liqueur Chambord to match Bertha's tart wit and sweet affect, plus white rum as a hat-tip to her years in Florida. And of course, any cocktail worthy of Bertha's flair has to be topped off with a froth of champagne. Like Bertha, it's pretty, sparkly and gets the job done.
Photos: WTTW employees volunteer for the Not a Feminist cocktail tasting.
NOT A FEMINIST
¾ oz. lime juice
1 oz. Chambord
1 ½ oz. white rum
¼ oz. grenadine
1-2 oz. champagne
Orange peel, raspberries and mint for garnish
Shake lime juice, Chambord, rum, and grenadine over ice in a cocktail shaker. Strain into oversized coupe glass or Nick and Nora glass. Garnish with mint sprig, orange peel rose and raspberry.
---
Related stories: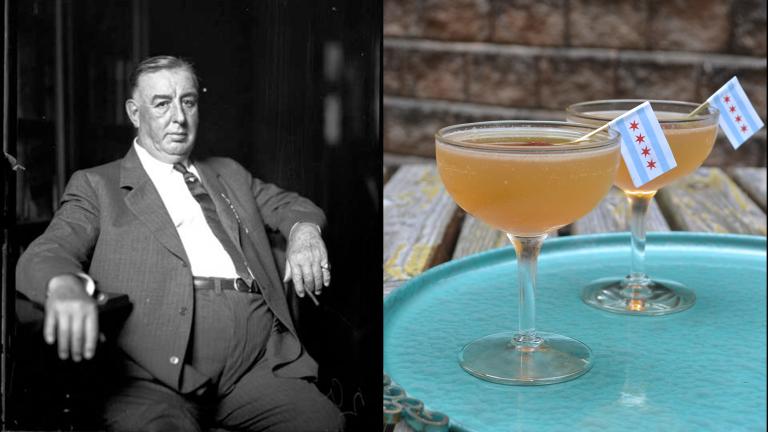 Original Chicago Cocktail: Crooked Cowboy
July 29, 2016: William Hale "Big Bill" Thompson was arguably the most corrupt politician Chicago has ever seen. He inspires a bourbon-based cocktail topped off with a taste of Chicago.
---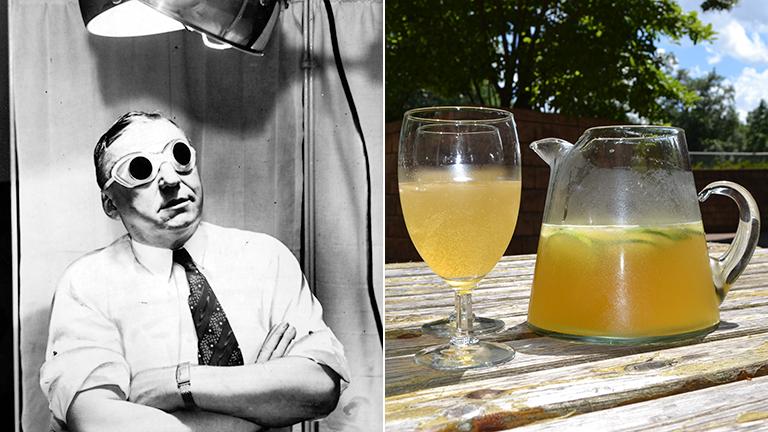 Original Chicago Cocktail: Pushcart Tony
July 15, 2016: We honor Anton Cermak's immigrant story with a Chicago-brewed Czech pilsner, Revolution Brewing's Rev Pils, and spike it with the spirit of a more recent group of Chicago immigrants: tequila.
---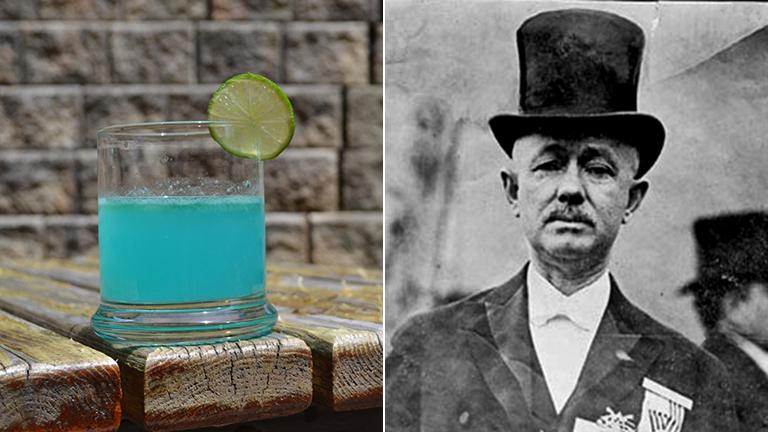 Original Chicago Cocktail: The Hinky Drink
May 13: Belly up to the bar and get a little taste of Chicago's spirited history. We're raising a glass to Michael "Hinky Dink" Kenna, who famously crowed "Chicago ain't no sissy town."
---