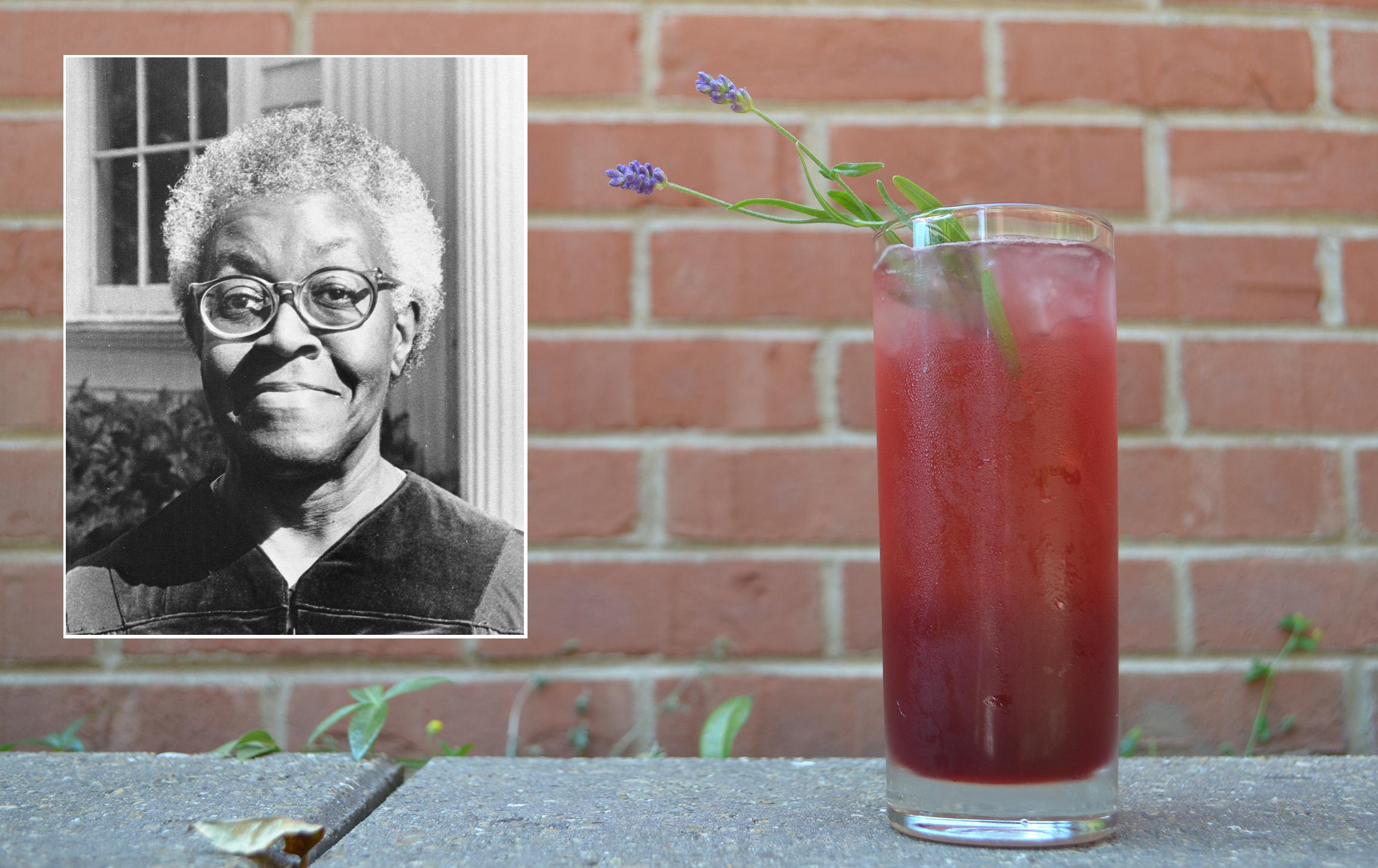 Cheers, Chicago! Our town loves its history as much as its hooch, so we're back for another round of cocktails that celebrate Chicago's finest – or most infamous. This summer, we're toasting 13 women of Chicago's past with original cocktail recipes.
Join us every week for a historical happy hour!
Gwendolyn Brooks, 1917-2000
Gwendolyn Brooks made a life and a world from words. Chicago school kids know her work perhaps better than any other poet, and rightfully so: no one else drew such intimate portraits of Chicago life. Reading her poetry is sometimes pleasurable, often painful, and always unforgettable.
Brooks was born in Topeka, Kansas, but her family moved to Chicago when she was just a few weeks old. Her father, a janitor, and her mother, a schoolteacher and concert pianist, encouraged her interest in writing, perhaps recognizing how she retreated into her world of words when she felt rejected by her peers. Brooks' first poem, "Eventide," was published when she was just 13. By 17, her poems were published in the Chicago Defender. From the very beginning, Brooks' taut, terse verse was unmistakably hers.
"Another Girl, 1936"
Another girl has known
The agony I know —
Another girl has known
This bitterness and so
I have no right to sorrow
I have no right to cry
Another girl has suffered
Even as I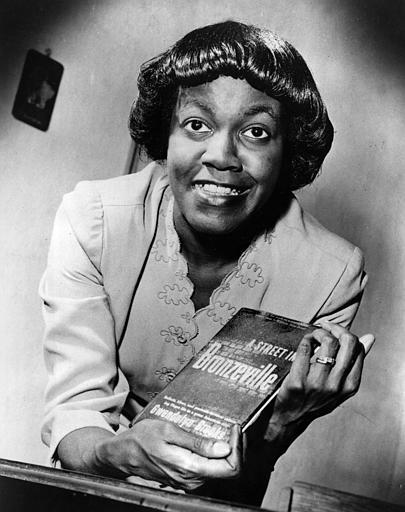 Brooks' first collection, "A Street in Bronzeville," was published in 1945, thanks, in part, to support from novelist Richard Wright, who said about Brooks' work, "There is no self-pity here, not a striving for effects. She takes hold of reality as it is and renders it faithfully. … She easily catches the pathos of petty destinies; the whimper of the wounded; the tiny accidents that plague the lives of the desperately poor, and the problem of color prejudice among Negroes." (Mr. Wright was no slouch when it came to words himself.) The book, which garnered instant praise and glowing reviews, included what became one of Brooks' most enduring verses, "We Real Cool." (Listen to Brooks herself read it here.)
THE POOL PLAYERS.
SEVEN AT THE GOLDEN SHOVEL.
We real cool. We
Left school. We
Lurk late. We
Strike straight. We
Sing sin. We
Thin gin. We
Jazz June. We
Die soon.
Her 1949 book "Annie Allen" followed a young black girl from Bronzeville as she approached womanhood. Brooks experimented with form throughout her career, but in "Annie Allen," she wrote an epic poem – literally. "The Anniad" was the book's 43-stanza centerpiece that revealed Annie's romantic dreams of love found, lost and returned. In 1950, Brooks won a Pulitzer Prize for "Annie Allen" and in so doing became the first African-American to receive the Pulitzer.
"Annie Allen"
Think of thaumaturgic lass
Looking in her looking-glass
Printing bastard roses there
Then emotionally aware
Of the black and boisterous hair,
Taming all that anger down
In the late 1960s, her language grew sharper as she tightened her focus to civil rights. For good or ill, she found plenty to write about in Chicago's deeply segregated neighborhoods: "I lived in a small second-floor apartment at the corner, and I could look first on one side and then the other. There was my material."
In 1968, she published "In the Mecca," a long poem about a mother's tragic search for her lost child in her apartment building.
"In the Mecca"
Now the way of the Mecca was on this wise.
Sit where the light corrupts your face.
Mies Van Der Rohe retires from grace.
And the fair fables fall.
Also in 1968, Brooks was named the poet laureate of Illinois, a title she held the rest of her life.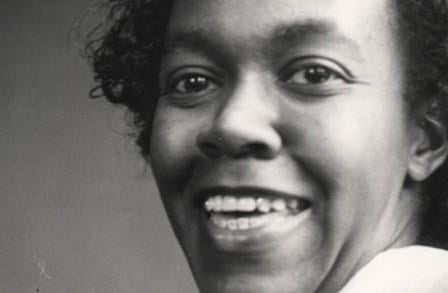 Of her life here, Brooks said, "I am an organic Chicagoan. Living there has given me a multiplicity of characters to aspire for. I hope to live there the rest of my days. That's my headquarters." She was still a Chicagoan when she was the first black woman named poetry consultant to the Library of Congress in 1984, and she did live here the rest of her days.
This past Wednesday, Brooks would have been 100 years old.
We take some poetic license ourselves with the Jazz June, starting with bitter gin and adding a swirl of sweet currant liqueur with sour lemon. It's finished with a froth of lemon soda and served tall and cool with a sprig of June's fragrant lavender. Use it to toast Gwendolyn Brooks in what would have been her 100th year in Chicago.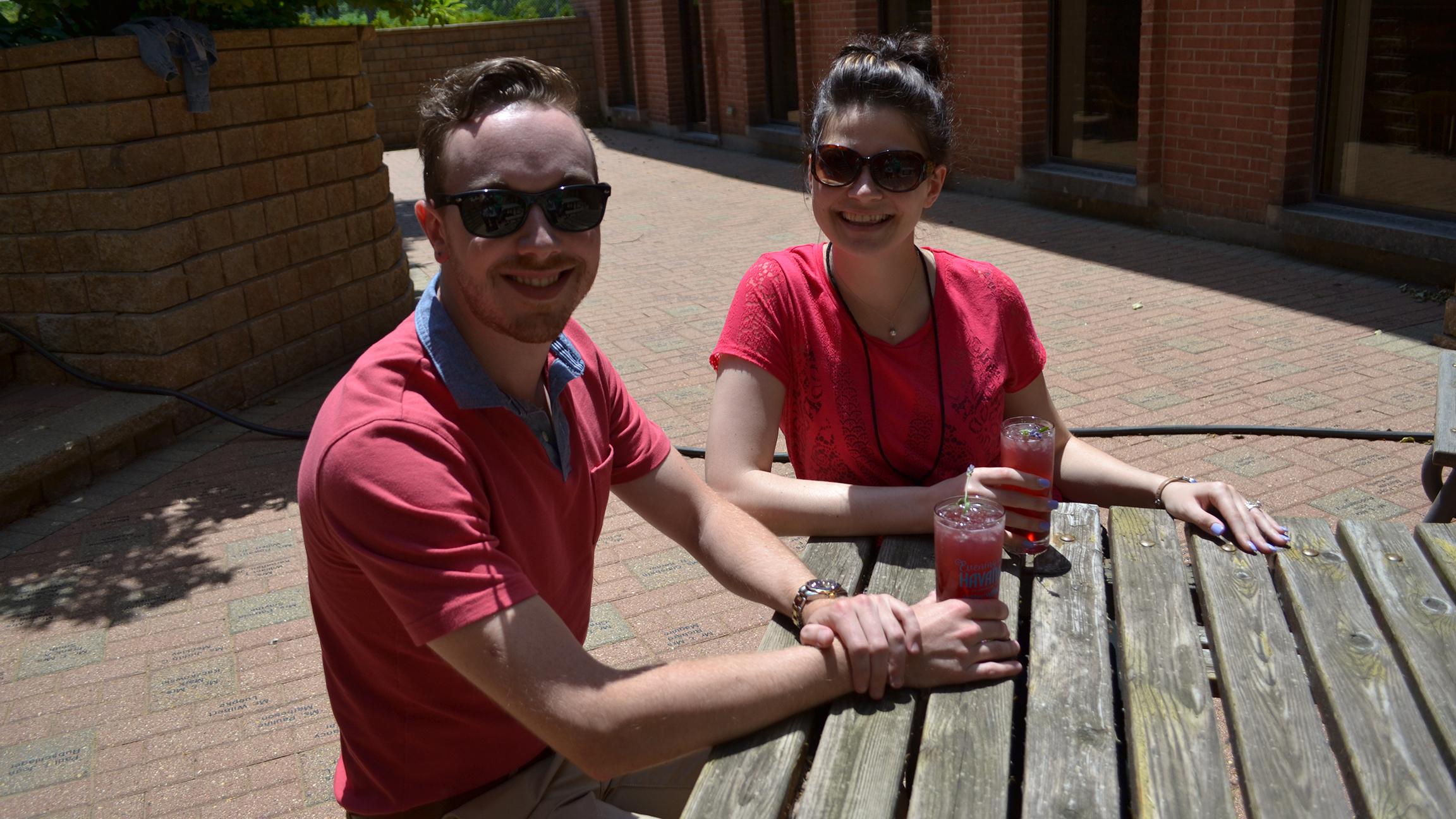 Chicago Tonight staffers volunteer for a Jazz June cocktail tasting.
JAZZ JUNE
1.5 oz. gin
1 oz. lemon juice
1 oz. crème de cassis
2 oz. lemon soda
Lavender sprig
Shake gin, lemon juice, and crème de cassis over ice in a cocktail shaker. Strain into a tall glass over ice. Top with lemon soda and garnish with a lavender sprig.
---
Related stories: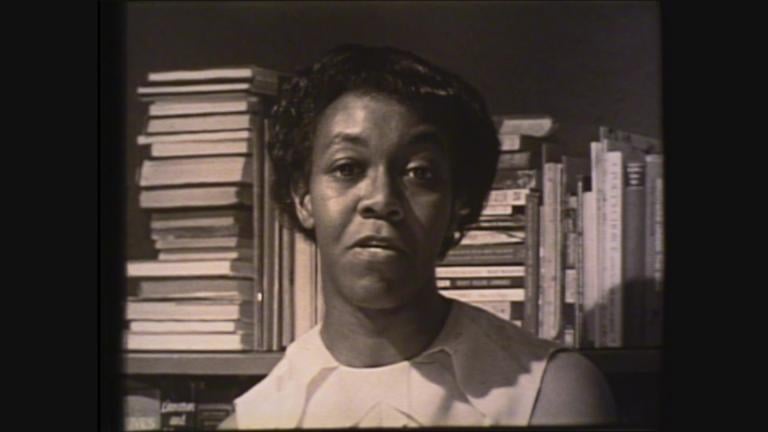 Remembering Gwendolyn Brooks on Her 100th Birthday
June 7: Wednesday marks what would have been the 100th birthday for poet Gwendolyn Brooks.
---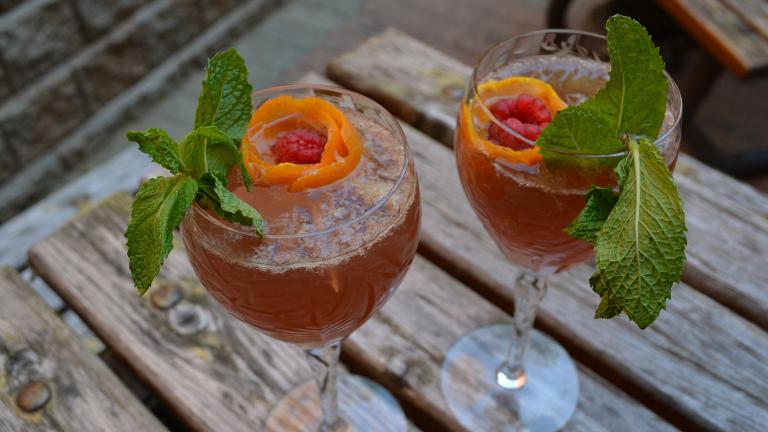 Historical Happy Hour: A Toast to Bertha Palmer
June 2: Chicago loves its history as much as its hooch, so we're back for another round of cocktails that celebrate Chicago's finest – or most infamous, and we're kicking the series off with the undisputed queen of Chicago society.
---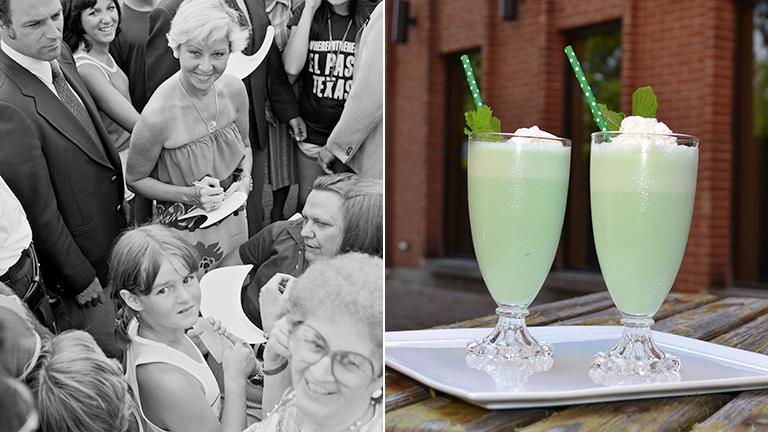 Original Chicago Cocktail: Mayor Bossy
May 27, 2016: Following a whopper of a blizzard in 1979, Sauganash native Jane Byrne narrowly upset Mayor Michael Bilandic for the Democratic mayoral nomination. Belly up to the bar and get a little taste of Chicago's spirited history: a frosty milkshake spiked with whiskey and vodka.
---