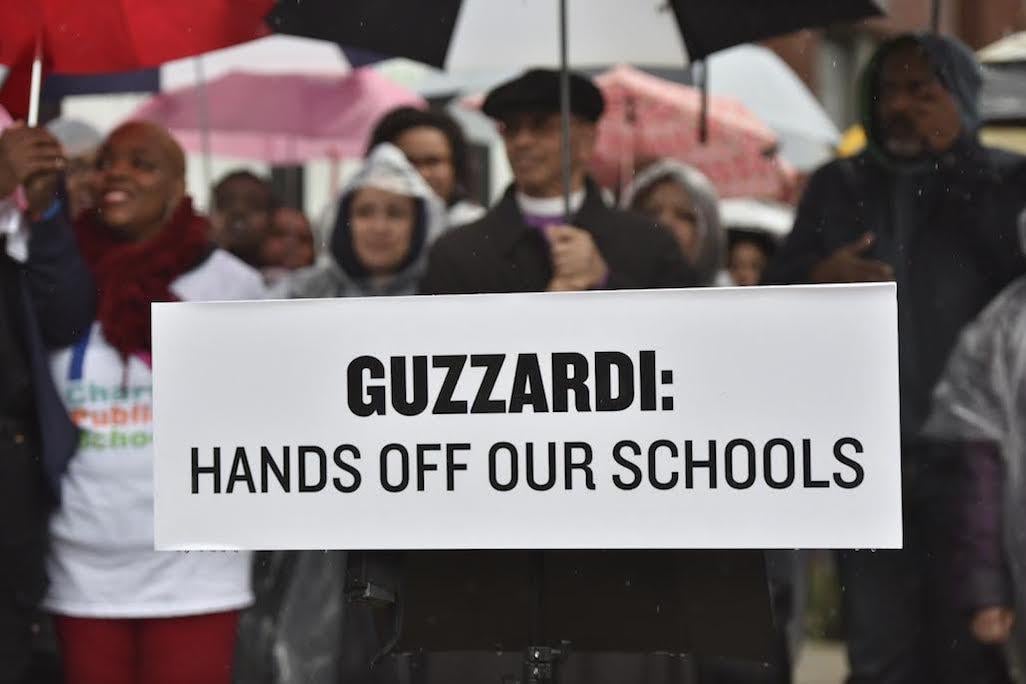 Local parents and charter school advocates called on state Rep. Will Guzzardi to drop legislation they see as a moratorium on charters throughout the state. (Courtesy of the Illinois Network of Charter Schools)
Dozens of charter school advocates and parents gathered outside Will Guzzardi's Logan Square office Wednesday to protest a bill the state representative authored that would limit charter growth in financially struggling districts in Illinois.
Local parents joined with representatives from the Illinois Network of Charter Schools and Chicago International Charter School to call on Guzzardi to drop the legislation, which they see as a moratorium on charters throughout the state.
"Great schools matter," INCS President Andrew Broy said. "Great schools deserve to grow, and we will stop this bill from interfering with our parents' right to choose the best option for their family."
The Illinois State Board of Education ranks the 800-plus school districts each year on a four-tier scale based on their financial stability. Guzzardi's bill would keep districts ranking in the bottom two tiers from opening any new charters until they improve enough financially to move into the top two tiers.
This means Chicago Public Schools and about 90 other districts statewide would be barred from spending money to grow their charter base. Though it's a statewide measure, the legislation has been pitched as a way to prioritize CPS spending as the cash-strapped district struggles to balance its 2017 budget.
Charter advocates claim some 70 percent of Guzzardi's Chicago-based constituents have access to CPS schools that are rated either Level 1 or Level 1-plus – the district's highest school quality ratings.
They say this bill singles out charters, while allowing magnet, neighborhood and other schools to grow, and will harm families living in areas that lack quality schools by limiting their available options.
"This isn't about a district school versus charter school, this is about providing all of our students a high-quality education, access to high-quality schools," said Natalie Neris, the chief of academic accountability at CICS.
"Let's be clear, this isn't about Logan Square or Humboldt Park, we're talking about students in Englewood, in Roseland, in Austin, in Pilsen, in Little Village."
The bill received an 11-8 vote of approval last week by the General Assembly's Elementary and Secondary Education Committee. It has since been placed on the calendar for a second reading.
Guzzardi was in Springfield on Wednesday and did not immediately reply to a request for comment. He has said the idea behind the bill is simply to force cash-strapped districts to take care of schools they already have before opening any new ones. He also denied that it's a statewide moratorium on charter growth, as districts with good finances would be able to continue opening charters as they see fit.
The bill would also prevent the Illinois Charter Commission from overturning individual school districts' decisions to shut down charters.
But opponents are calling the legislation bad policy and say they'll continue fighting until it's dropped.
"The status quo has not been working since I was in school, it has not been working since my mother was in school," said Lanorra Dennis, whose son attends Legal Prep Charter in West Garfield Park.
"It's time to give more students the opportunity to have smaller class sizes, receive differentiated instruction and be introduced to a world outside of their neighborhood so the students know this is not all they can do."
Follow Matt Masterson on Twitter: @ByMattMasterson
---
Related stories: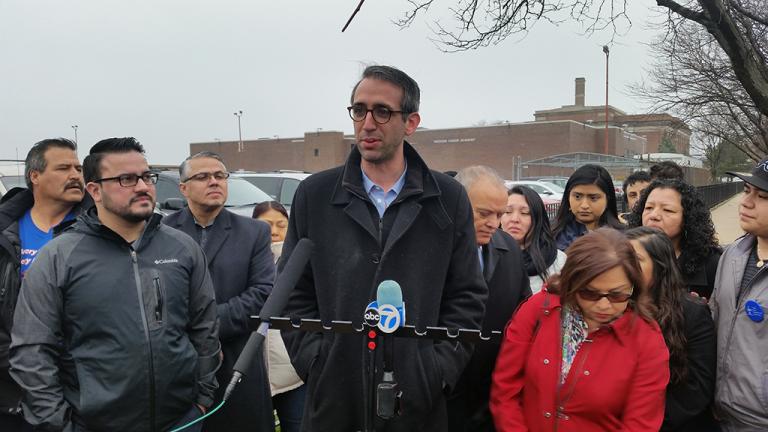 New Bill Bars CPS, Cash-Strapped Districts From Opening New Charters
March 27: "If your district is broke, take care of the schools that you have before you open new schools. We think it's a pretty straightforward idea," said state Rep. Will Guzzardi, who introduced the legislation.
---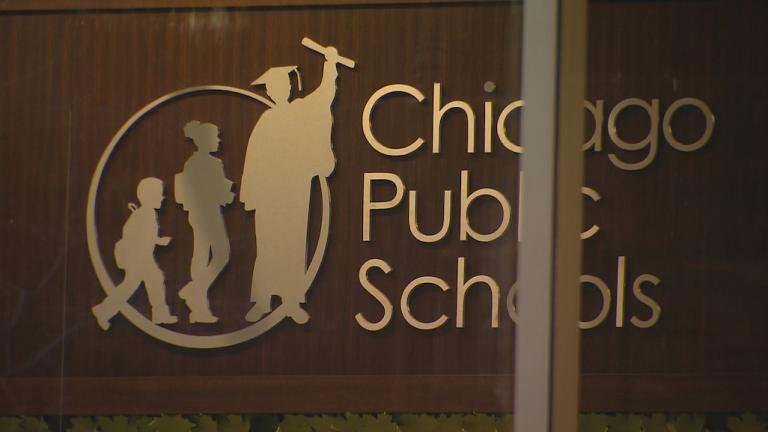 CPS Receives Proposals to Open up to 20 New Charters
Feb. 28: Days after Chicago Public Schools' deadline to submit charter school letters of intent, the district announced it had received word from more than a dozen operators looking to open up to 20 new schools across Chicago.
---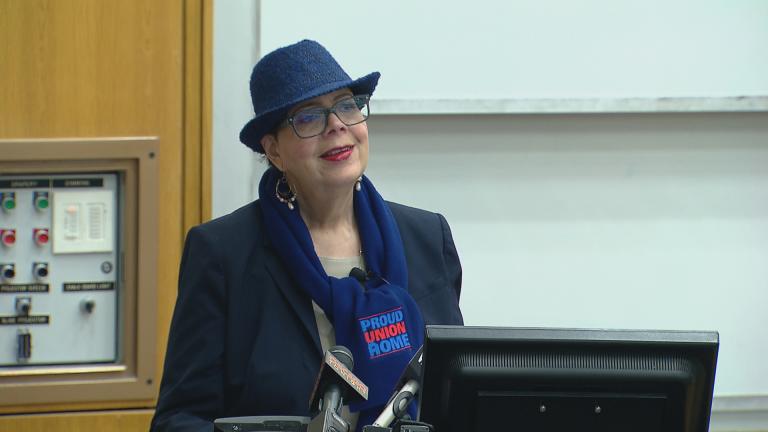 CTU President Karen Lewis Calls for Fewer Charters, More Revenue
Nov. 30: With labor negotiations finished and a new contract finalized, Chicago Teachers Union President Karen Lewis is now calling for an end to the "explosion" of charter school chain growth.
---