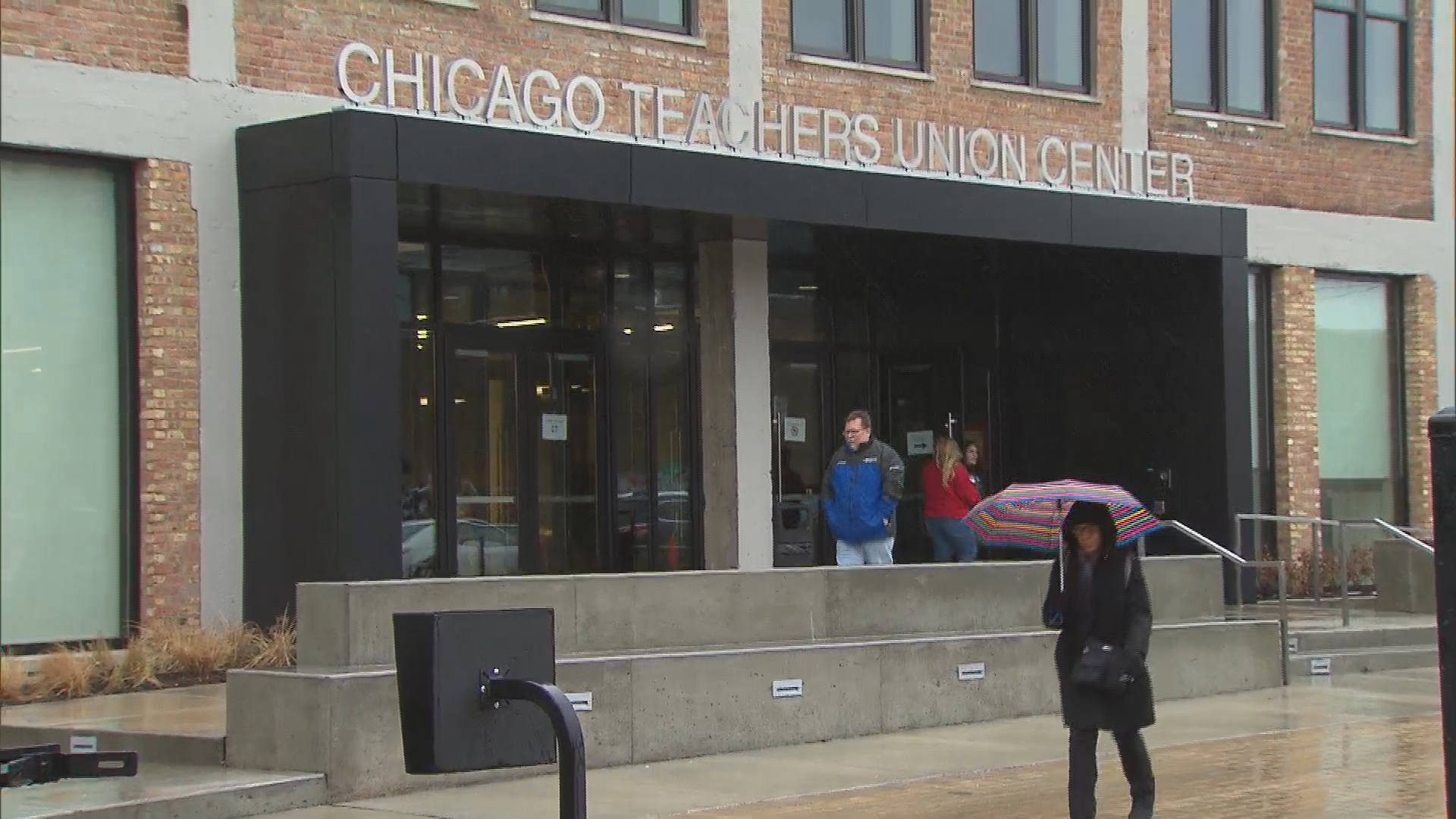 The head of Illinois' main charter school advocacy organization is opposing a potential unification between a Chicago-based charter union and the Chicago Teachers Union, saying it would be "untenable" for them to properly represent all their members.
Andrew Broy, president of the Illinois Network of Charter Schools, spoke against a proposed merger between the CTU and the 1,000-member Chicago Alliance of Charter Teachers and Staff, known as ChiACTS Local 4343, which could be finalized in the next week.
"The point we're trying to make was that you can't on the one hand represent charter teachers' interests, and on the other, take positions that hurt the ability of charter teachers to get what they want, whether it is equal funding or access to wraparound services or smaller class sizes," he said during a media call Tuesday.
The two unions have for months discussed joining forces to create a federated union, in which each bargaining unit would continue negotiating their own individual contracts. ChiACTS currently represents more than 30 Chicago charter schools as a branch of the American Federation of Teachers.
CTU members are scheduled to vote on the proposal Thursday, after 84 percent of ChiACTS voting members opted to approve the deal last summer. But Broy contends that ChiACTS leadership has followed CTU's lead in advocating against legislation that would help charter schools, saying this is actively at odds with the desires of its members.
He also argues that a full merger between the two sides could be illegal under the state's Charter Schools Law, which bars charter teachers from being in the same bargaining unit and under the same contract as CTU members.
ChiACTS President Chris Baehrend disputes that claim. The biggest difference is that ChiACTS would begin operating as a division within the CTU and would be allowed to vote its members to elective positions within the federated union.
The two unions have already worked together numerous times since ChiACTS first formed in 2009. Last school year, three separate ChiACTS-represented charter school networks threatened to strike during separate contract negotiations, and they were often supported by members of the Chicago Teachers Union.
Baehrend also pushed back against Broy's claim that ChiACTS has opposed equal funding for charter schools, saying the only bills his union has denounced are ones that would fund charters by taking dollars away from district schools.
"Why on earth would we not want our schools to be fully funded?" he said.
"Our schools in Illinois all need more funding, but they try to pit charter parents and teachers and students against district parents and teachers and students, and we need to be making (a) common cause for fully funded and democratic schools."
This isn't the first time Broy has spoken out against the unification plan.
Last June, he told Chicago Tonight such a move would formalize the charter union as "merely a shadow organization" for the CTU, adding it would be impossible for ChiACTS to properly represent charter teachers while joining a union he described as "anti-charter."
Broy said he's not opposed to charter unions in general, but denounced the proposal as a "political play" by CTU that could erode charter school autonomy and end up harming students in those schools.
CTU, on the other hand, believes the unification will make it more difficult for charter operators to exploit teachers and staff, and shortchange students.
"This merger and this federated union bring to the table exactly what Broy opposes," CTU spokeswoman Christine Geovanis said in a statement, "a united workforce with shared values and a common mission: the dignity of educators, a voice with agency for parents, and the resources and supports that every public school student deserves." 
This story has been updated. It previously included a line erroniously stating the unions would maintain separate leadership. In fact, CTU officers will lead the entire merged union.
Contact Matt Masterson: @ByMattMasterson | [email protected] | (773) 509-5431
---
Related stories: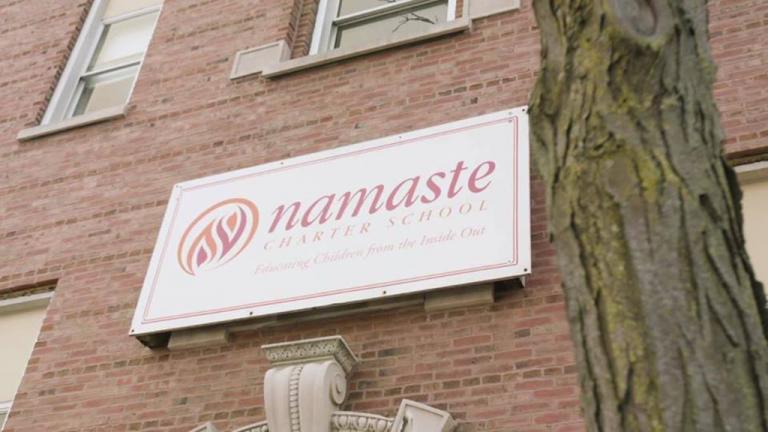 Namaste Charter Staff Move to Unionize
Jan. 10: Staf at the McKinley Park-area charter school filed their intent to unionize on Tuesday with the National Labor Relations Board.
---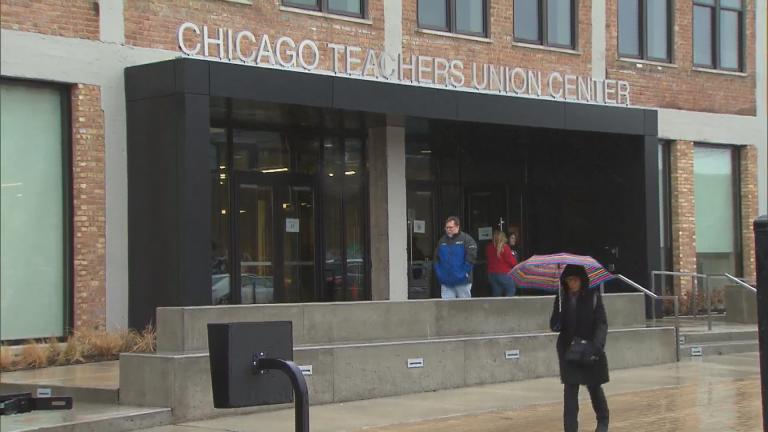 Chicago Charter Teachers Back Potential CTU Merger
June 12: Educators in the nation's largest charter school union voted last week in favor of joining the Chicago Teachers Union in a move both sides hope will help expand their "collective power" to advocate for public education in the city.
---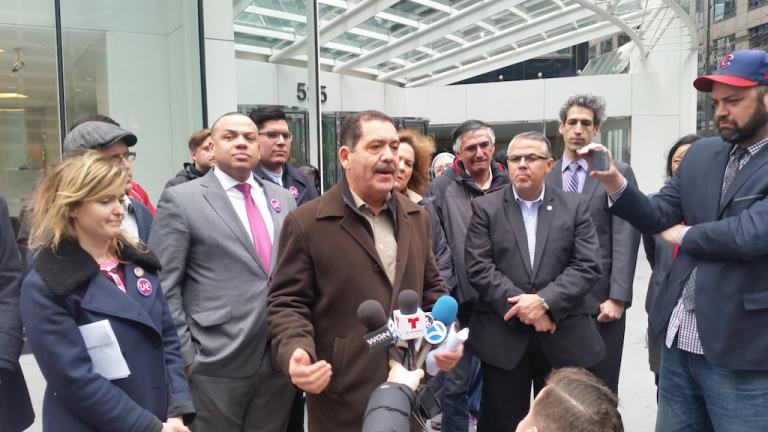 Noble Teachers Earn Legislator Support in Unionization Efforts
March 6: Cook County Commissioner Jesus "Chuy" Garcia, state Sen. Daniel Biss and Ald. Carlos Ramirez-Rosa were among those who pledged their support for Noble charter teachers who are working to create what would be the nation's largest charter teachers union.
---