The Chicago Teachers Union's House of Delegates passed a resolution Wednesday calling for CPS CEO Forrest Claypool to step down from his position. (Chicago Tonight)
Chicago Teachers Union officials issued a vote of no confidence on Chicago Public Schools CEO Forrest Claypool on Wednesday night and passed a resolution calling for his immediate resignation. They say district measures have led to mass layoffs and program cuts.
CTU's House of Delegates issued the no confidence vote after claiming Claypool has worked to "dismantle and sabotage the Chicago Public Schools."
"The efficiency measures proposed by Chicago Public Schools and imposed by the Chicago Board of Education have led to mass privatization, costly contracts, program cuts, mass layoffs, and an increased inefficiency of our public school services all while frivolously lining the pockets of wealthy investors," the resolution states, in part.
Mayor Rahm Emanuel appointed Claypool to his current position in 2015 after the resignation of previous CEO Barbara Byrd-Bennett. Since then, the cash-strapped district has laid off hundreds of educators and support staff as it worked to balance its budget.
---
Emanuel had previously appointed him president of the Chicago Transit Authority in 2011 and hired him as his chief of staff earlier in 2015. In a statement Wednesday, the mayor said he's had "complete confidence" in Claypool since the day he took office.
"Since taking over this difficult role Forrest has done an incredible job building on the academic progress of our students, even as the governor refuses to support Chicago's students at the same level he supports their counterparts in wealthy suburbs," Emanuel said in the statement. "Instead of throwing stones at each other, everyone who cares about Chicago's schools and Chicago's students should be focused on coming together to fight for fair funding in Springfield. That's Forrest's focus, that's my focus, and that should be the focus of all of us."
A CPS spokeswoman deferred comment to Emanuel's office. A union spokesman also declined additional comment Thursday morning.
The move comes just two days before the first of four districtwide furlough days, a cost-saving measure intended to make up some of the $215 million in state funding CPS lost through a veto by Gov. Bruce Rauner. The furloughs are expected to save the district $35 million.
But the union claims those furloughs – each set on pre-scheduled professional development, or PD, dates – violate its new contract with the district, which guarantees CTU educators 10 PD days per school year.
In a separate resolution passed Wednesday, the House of Delegates states that because of this lost time, teachers could be a delayed in entering grades by a week or more.
"The elimination of Professional Development time for the rest of the year produces a real hardship, for grading, records, planning, and license renewal among others," the resolution states. "… the fact that these days were eliminated without so much as consulting the CTU about other options such as shortening an over-long school year, or joining the CTU in the fight for surplus TIF funds, a LaSalle Street Tax, progressive income tax on the rich, and other measures that could address CPS budget shortfalls can only be seen as a sign of blatant disrespect."
The first of the furlough days is scheduled for Friday. CTU members are expected to descend on City Hall that morning for a "grade-in," where they plan to bring papers and assignments to grade as a protest against the cuts.
Follow Matt Masterson on Twitter: @ByMattMasterson
---
Related stories:
CPS Employees Furloughed as District Works to Balance Budget
Jan. 13: CPS teachers, staff and central office employees will not work four separate school days spread throughout the rest of the school year as the district continues looking for cost-cutting measures to balance its 2017 budget.
---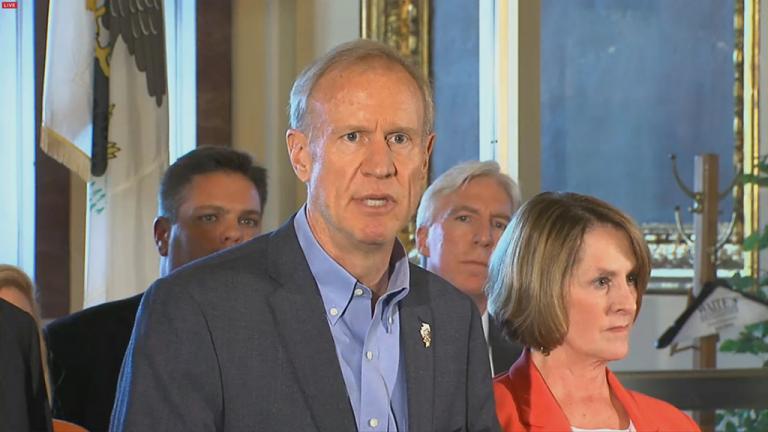 Rauner Vetoes $215 Million CPS Pension Funding
Dec. 1: Gov. Bruce Rauner has vetoed legislation that would have provided Chicago Public Schools with $215 million in pension relief funding, blowing a massive hole in the district's 2017 budget.
---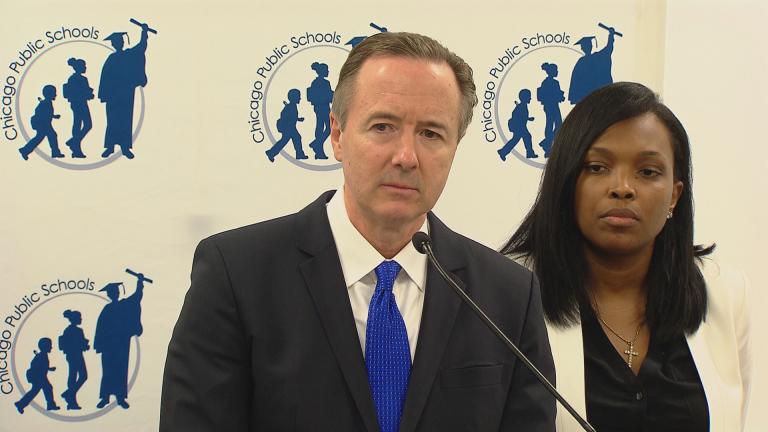 CPS, Teacher Contract to Cost District More Than $9.4 Billion
Nov. 2: Chicago Public Schools released the first look at the agreement's financial layout Wednesday morning, hours after more than 70 percent of Chicago Teachers Union members voted in favor of the contract.
---