Chicago Public Schools CEO Forrest Claypool announced Friday district employees will be furloughed on four days spread throughout the rest of this school year. (Chicago Tonight)
Chicago Public Schools announced Friday it will furlough all employees for four days in an effort to balance a budget facing a $215 million gap caused by Gov. Bruce Rauner's decision to veto state pension funding for the district.
CPS teachers, staff and central office employees will not work on four separate school days spread throughout the rest of the school year as the district continues looking for cost-cutting measures to balance its 2017 budget.
"As we address CPS' financial challenges, we have two goals: minimize classroom disruptions and restore funding that treats Chicago students fairly," CPS CEO Forrest Claypool said in a press release.
"Since Governor Rauner is denying fair funding to Chicago students, we are forced to make cuts that will create new challenges for schools that are working to build on their academic gains. But make no mistake, any additional cuts we are forced to make would fall squarely at the governor's feet."
Those furlough days will fall on Feb. 3, April 7, June 21 and 22. All district employees will not work those days and will not be paid.
In doing so, CPS expects to save $35 million it says will be used to reduce its funding gap.
This the second time in less than a year CPS has resorted to districtwide furloughs. Employees were sent home for three days spread throughout April and June last year as the district dealt with state budget issues.
This round of furlough days falls on pre-scheduled non-instructional school improvement days, meaning students already had those days off. But Jennie Biggs, a board member with the parent-advocacy group Raise Your Hand, said those kids are still going to be indirectly impacted now that teachers and staff have less time to prepare lesson plans and curriculum.
"It's going to be hard on teachers to make sure they have all their stuff together in a timely manner," she said. "I hope they're given some leeway in schools to make sure that stuff is done on time."
---
Biggs put blame on both Rauner for his veto as well as the district for struggling to come up with a long-term budget solution.
The Chicago Teachers Union in a statement said CPS is essentially asking teachers to work for free or risk falling behind on crucial in-school functions.
"Just like the cuts to special education, school closings and a host of other atrocities, this is another example of (Mayor Rahm Emanuel) and his Board balancing the budget by taking from students and educators without even trying to secure resources from those who can most afford it," CTU Vice President Jesse Sharkey said in a press release. "They jump to take from those who have sacrificed too much already, but go out of their way to protect those who have failed to pay their share for years."
Sharkey called on Emanuel to divert additional tax incremental financing dollars from the city to CPS to help fill the budget gap and hopes state leaders move toward a more adequate and equitable school funding formula.
In a letter to district employees, Claypool says the state has increased pension funding to other districts by 400 percent over the past decade. CPS is the lone district in the state required to cover its teachers' pensions.
In December, Rauner vetoed SB 2822, a bipartisan agreement that had passed through both the House and Senate and would have sent $215 million in state funding to the cash-strapped district. CPS had included that money in its 2017 budget despite the fact it had not yet been signed into effect by the governor.
Despite hopes state legislators could override that veto, it appears the Board of Education will be forced to vote on a revised district budget at its meeting later this month.
---
The furlough days are necessary to "preserve CPS' solvency," according to Claypool, who said the district will continue to do "everything within our control to minimize disruptions to the classroom."
The district says it's working to keep classroom disruptions to a minimum, but adds it will be forced to take additional steps to cut spending if Rauner "continues to treat Chicago children as political pawns." 
Follow Matt Masterson on Twitter: @byMattMasterson
---
Related stories: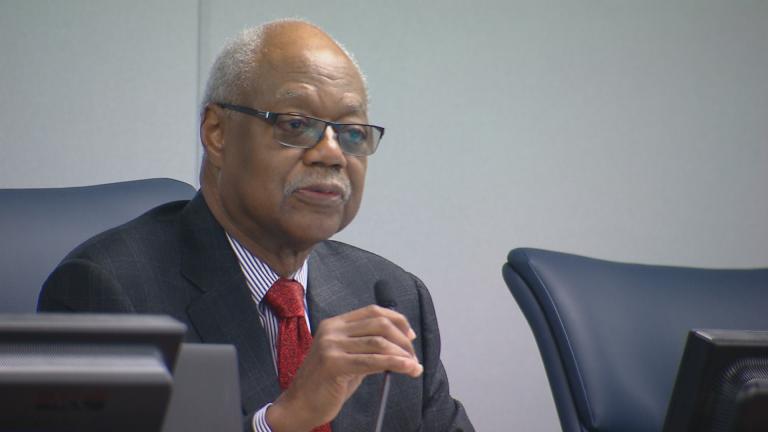 CPS Board Approves Revised Budget With $215M Gap
Dec. 7: Chicago Public Schools has a budget, but it could change again before the end of the school year.
---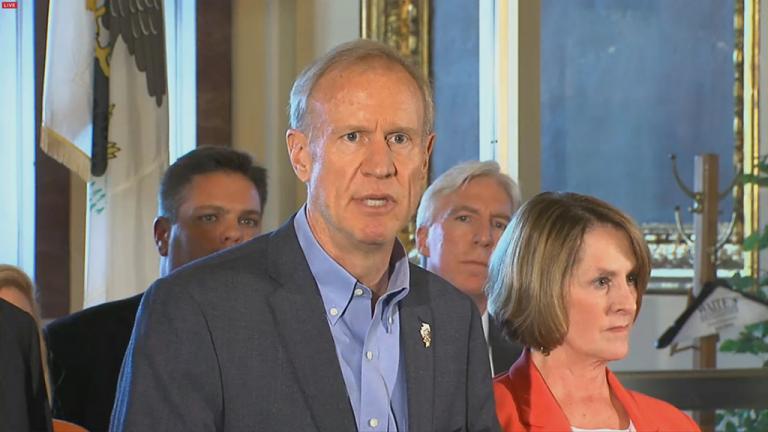 Rauner Vetoes $215 Million CPS Pension Funding
Dec. 1: Gov. Bruce Rauner has vetoed legislation that would have provided Chicago Public Schools with $215 million in pension relief funding, blowing a massive hole in the district's 2017 budget.
---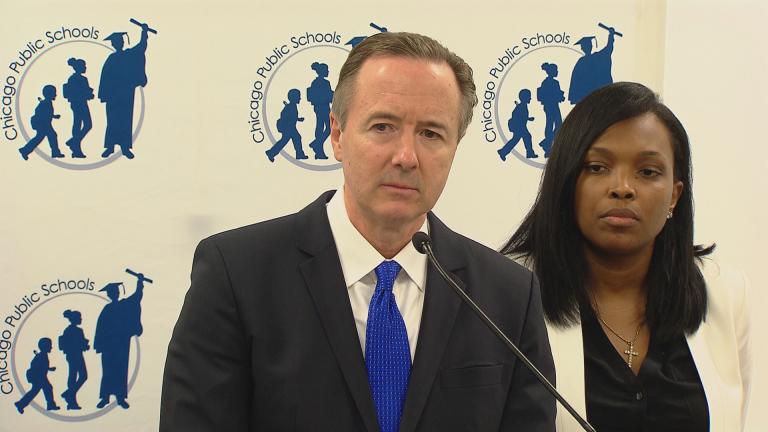 CPS, Teacher Contract to Cost District More Than $9.4 Billion
Nov. 2: Chicago Public Schools released the first look at the agreement's financial layout Wednesday morning, hours after more than 70 percent of Chicago Teachers Union members voted in favor of the contract.
---