Forrest Claypool said he hopes that when this chapter of his life is written, "people will say that even good men can make stupid mistakes, but that a 30-year career of integrity and accomplishments stands the test of time.
"And I look forward to the next chapter."
And with that, the embattled schools chief officially announced his resignation as Chief Executive Officer of Chicago Public Schools.
The surprising about-face came a day after the CPS inspector general's bombshell report detailing Claypool's repeated lies and misdirection as part of a "full-blown cover-up" during an ethics investigation into the district's general counsel. As of Thursday afternoon, Claypool gave little indication he would be stepping down, instead issuing a defiant statement in which he apologized, but also blamed the "high pressure" of dealing with the Chicago Teachers Union and a lawsuit against Gov. Bruce Rauner.
"When I took this job, I knew it would be the toughest of my public career," he told media at a packed press conference Friday afternoon. "It's lived up to that expectation, though perhaps in some unexpected ways." 
Claypool smiled as he entered the conference room in the lower level of the district's Loop headquarters, flanked by Mayor Rahm Emanuel, Board of Education President Frank Clark and Chief Education Officer Janice Jackson, who will take over as CEO on an interim basis following a board vote early next year.
The group left the press conference without answering any questions from media or explaining what had changed since Thursday night that led to the announcement.
CPS Inspector General Nicholas Schuler, in a 90-page report released Thursday, urged the board to fire Claypool and discipline CPS General Counsel Ronald Marmer following a 16-month ethics investigation, during which Schuler said Claypool engaged in a "cover-up" and "repeatedly lied."
Schuler's investigation determined Marmer shouldn't have been allowed to oversee district work conducted by the law firm of Jenner & Block LLP leading up to its civil rights lawsuit against the state of Illinois.
Marmer was still receiving severance package payments in 2016 from the law firm of Jenner & Block while simultaneously overseeing their CPS-contracted work. The report states Claypool went "attorney shopping" to get a legal opinion stating this wasn't an ethics violation, then altered bills and lied to the inspector general in two separate interviews.
"I think that is the right decision for the district," Schuler said Friday afternoon. "It's consistent with what we recommended, and it's a step toward restoring institutional credibility."
Claypool had served as CEO since 2015, when he was appointed to the job by Emanuel. He took over following the tumultuous end to Barbara Byrd-Bennett's tenure, which saw her arrested, charged and later convicted of bribery and corruption charges. Despite the inspector general's scathing report and an abrupt resignation, Emanuel said Friday that Claypool can walk out of CPS with "his head held high."
"When you look at Forrest's service," Emanuel said, running through Claypool's history on the Cook County Board, Chicago Transit Authority and Chicago Park District, "He has always gone to work with his sleeves rolled up, ready to get the job done."
Former interim CEO Jesse Ruiz – who had called on Claypool to resign a day earlier – said in a tweet: "It is unfortunate that it had to come to this, but I believe that @ForrestClaypool, CEO of @ChiPubSchools has chosen to do the right thing."
It is unfortunate that it had to come to this, but I believe that @ForrestClaypool , CEO of @ChiPubSchools has chosen to do the right thing. #twill @PerezJr @GregHinz @bylaurenfitz @beckyvevea @DaveChgo @MaryAnnAhernNBC @edmarshallcbs2 @CraigDellimore @craigrwall @billjcameron pic.twitter.com/LgEu0OA7ES

— Jesse Ruiz (@JesseRuizEsq) December 8, 2017
---
Chicago Teachers Union Vice President Jesse Sharkey also issued a statement saying union members were "delighted" not only by Claypool's resignation, but also the decision to move Jackson into the interim CEO role.
Jackson has previously worked both as a teacher and principal within CPS, and her popularity among CTU members far exceeds that of Claypool.
"It's been 20 years since we've had someone at the helm of our schools who's also taught in our classrooms," Sharkey said. "She's got to show that she will take a different approach on revenue, reject her predecessor's agenda to close schools and expand charters, and start listening to educators and parents."
Contact Matt Masterson: @ByMattMasterson | [email protected] | (773) 509-5431
---
Related stories: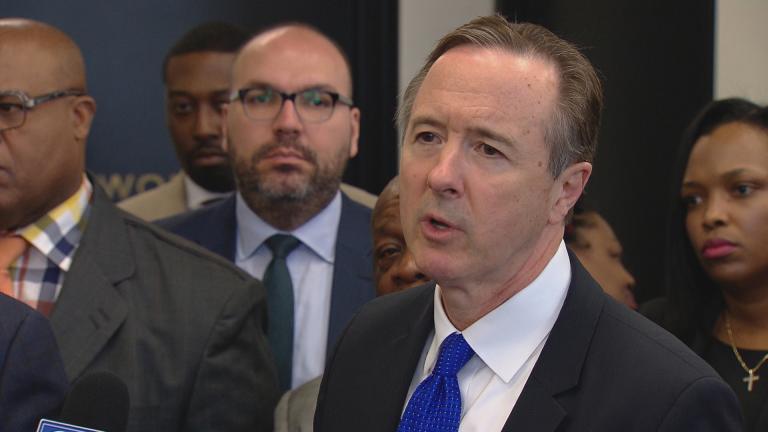 CPS Watchdog: Claypool Should be Fired For 'Cover-Up,' 'Repeatedly Lying'
Dec. 7: Chicago Public Schools' Inspector General Nicholas Schuler says CPS CEO Forrest Claypool engaged in a "cover-up" and "repeatedly lied" during a 16-month ethics investigation.
---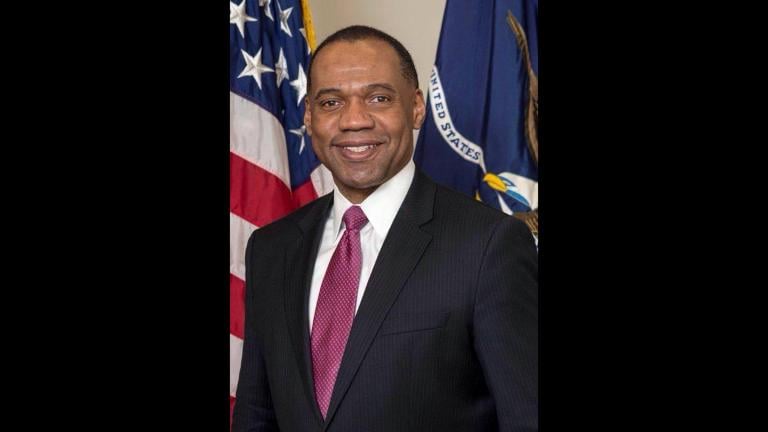 Claypool Blasted by Rapper's Dad Over Plan to Close Englewood Schools
Dec. 6: Ken Bennett has served as an aide under Barack Obama, Harold Washington and Rahm Emanuel. On Wednesday, he called out the Chicago Public Schools CEO for the district's plan to close four Englewood high schools next year.
---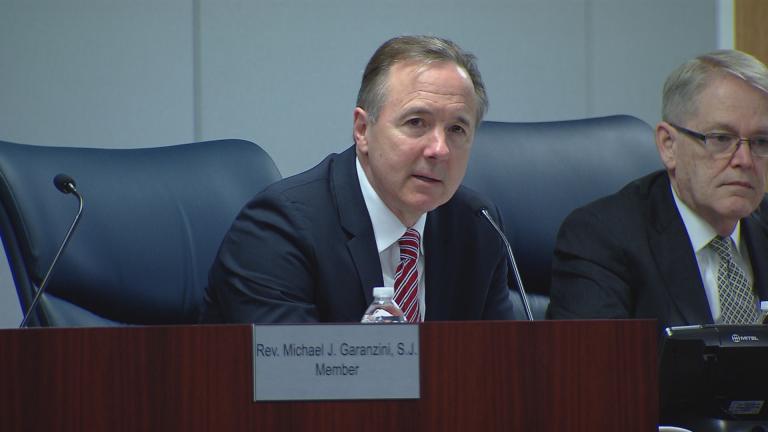 CTU Calls on Emanuel to Fire Claypool After Leaked Watchdog Report
Sept. 22: Calls for the ouster of CPS CEO Forrest Claypool and General Counsel Ronald Marmer come on the heels of a leaked report alleging Marmer violated the district's ethics code.
---