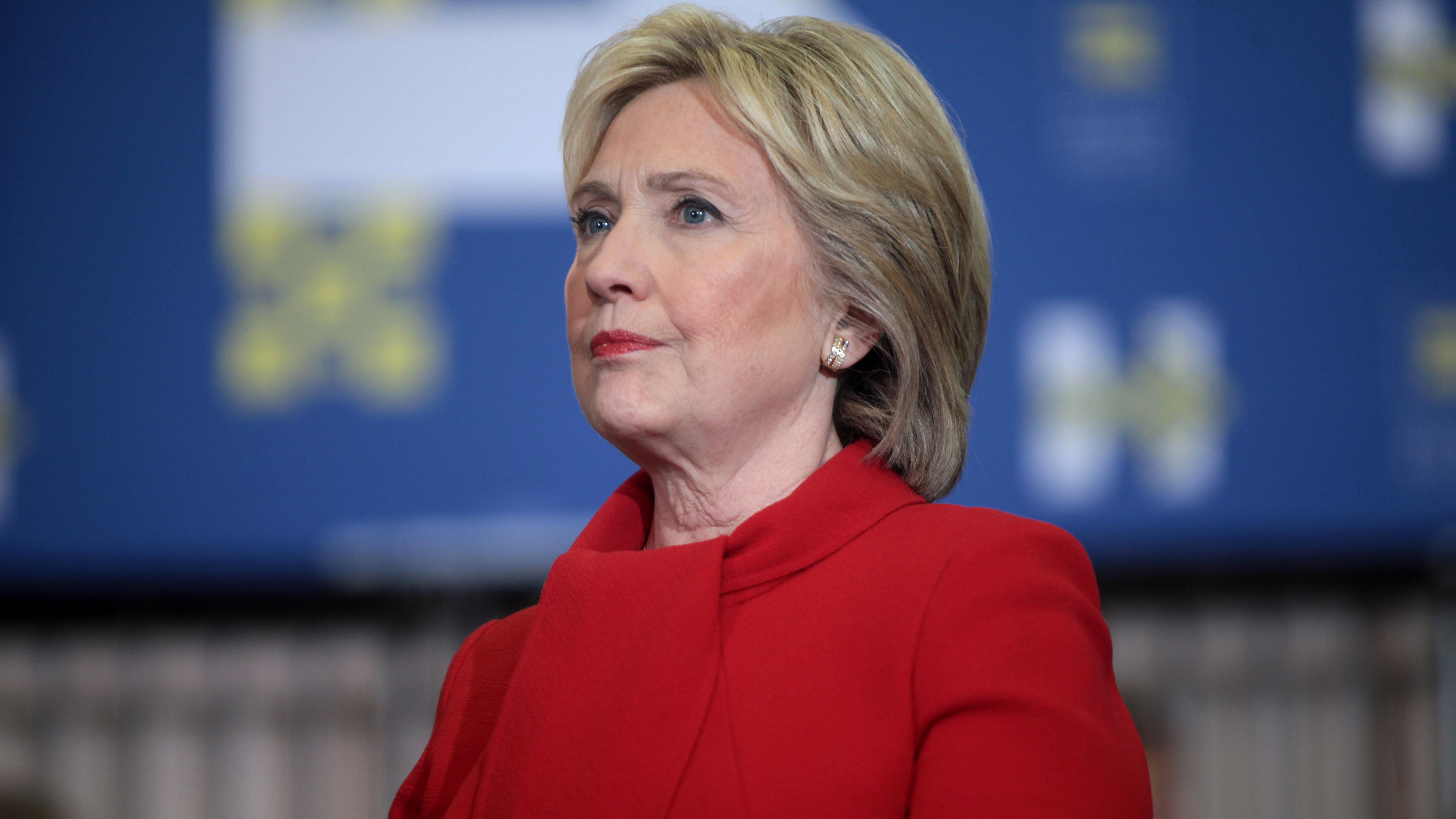 Hillary Clinton speaks with supporters in Iowa in January. (Gage Skidmore / Flickr)
Surrounded by family and supporters the Illinois native addressed her supporters for the first time since losing the presidential election to Donald Trump.
A visibly emotional Hillary Clinton, dressed in purple, said she was "disappointed," with the results.
"I know how disappointed you feel because I feel it too, and so do tens of millions of Americans who invested their hopes and dreams in this effort," Hillary Clinton said to supporters during her concession speech.
"This is painful and it will be for a long time, but I want you to remember this: Our campaign was never about one person or even one election. It was about the country we love and about building an America that's hopeful, inclusive and big-hearted."
Clinton had hoped to make history as the first woman to be elected U.S. president.
"I know we still have not shattered that highest and hardest glass ceiling but someday someone will and hopefully sooner than we might think right now," Clinton said.
Watch Clinton's speech, below.
---
Clinton called on the younger generation to continue to fight for what they believe in, saying their paths will be marked with ups and downs like her career.  
"I've had successes and setbacks—sometimes really painful ones. Many of you are at the beginning of your professional, public and political careers, you will have successes and setbacks too," she said, with tears in her eyes.
"This loss hurts, but please never stop believing that fighting for what's right is worth it. It's worth it. It's worth it," she added. "We need you to keep up these fights now and for the rest of your lives. And to all the women, especially the young women who put their faith in this campaign and in me, I want you to know that nothing has made me prouder than to be your champion."
Shortly after delivering her speech, President Barack Obama addressed the nation, saying he spoke with both Clinton and Trump.
"I'm proud of her. A lot of Americans look up to her," Obama said of Clinton. "Her candidacy and nomination was historic and sends a message to our daughters all across the country that they can achieve at the highest levels of politics, and I'm absolutely confident that she and President [Bill] Clinton will continue to do great work for people here in the United States and all around the world."

"I know we still have not shattered that highest and hardest glass ceiling but someday someone will and hopefully sooner than we might think right now."
–Hillary Clinton
---
In his conversation with Trump, Obama said he congratulated the president-elect and will work to make sure "there's a successful transition between our presidencies."
"We are all now rooting for his success in uniting and leading the country. The peaceful transition of power is one of the hallmarks of our democracy. And over the next few months, we're going to show that to the world," Obama said.
"We all want what's best for this country. That's what I heard in Mr. Trump's remarks last night. That's what I heard when I spoke to him directly, and I was heartened by that. That's what the country needs."
Clinton called Trump early Wednesday to congratulate him on his victory in Tuesday's election and said she offered to work with him.
"Donald Trump is going to be our president and we owe him an open mind and a chance to lead," Clinton said Wednesday to her supporters.
"I hope that he will be a successful president for all Americans. This is not the outcome we wanted or worked so hard for, and I'm sorry we that didn't win the election for the values we share and the vision we hold for our country.
"But I feel pride and gratitude for this wonderful campaign that we built together," Clinton added. "You represent the best of America and being your candidate has been one of the greatest honors of my life."
In his remarks early Wednesday morning, Trump opened by saying he'd just received a call from Clinton. "She congratulated us," Trump said. "It's about us. About our victory. And I congratulated her and her family on a very hard-fought campaign.
"We owe her a major debt of gratitude for her service to our country."
Follow Kristen Thometz on Twitter: @kristenthometz
---
Related stories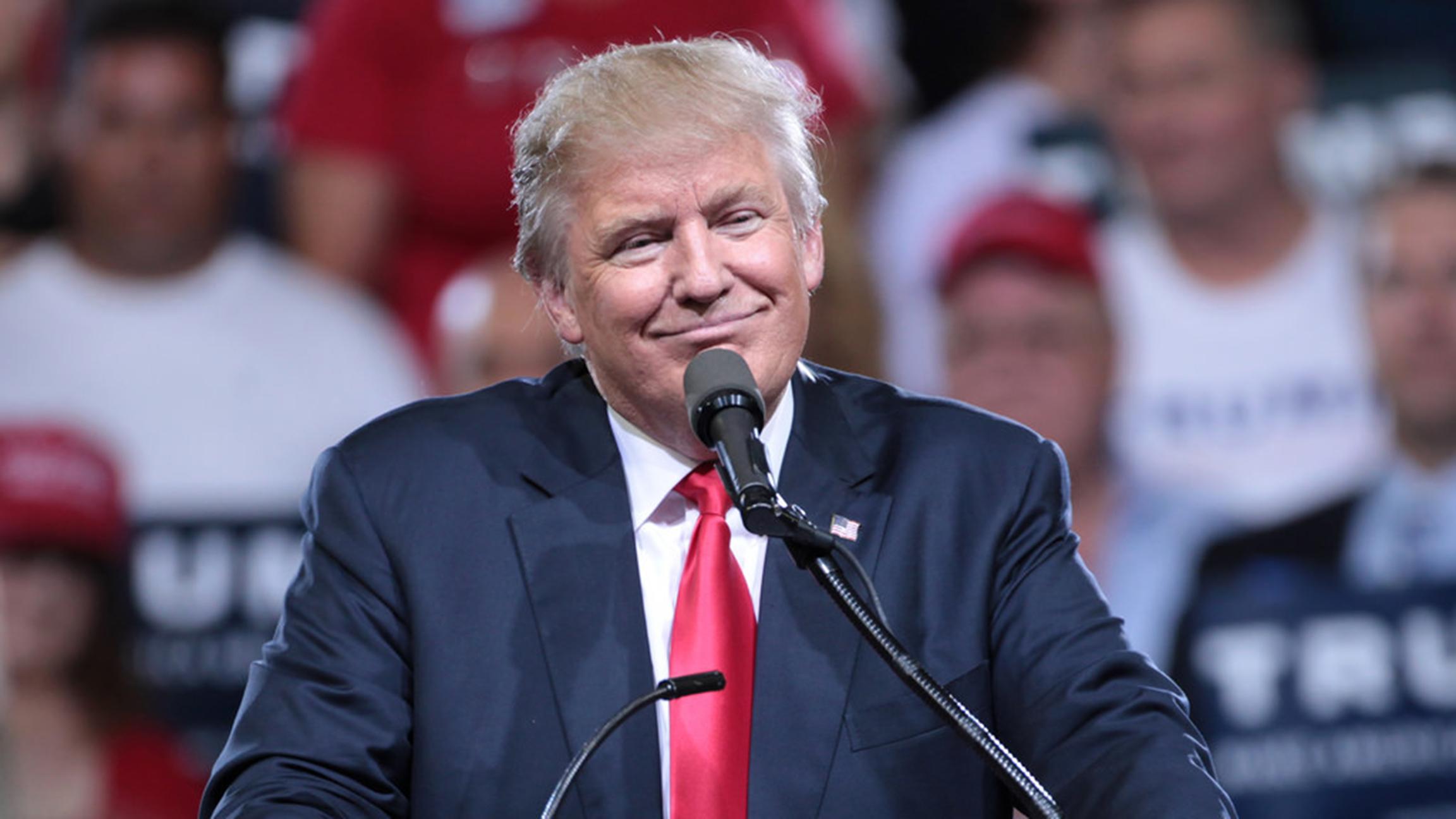 Donald Trump Elected President of the United States
Nov. 9: "To all Republicans and Democrats across this nation, I say it is time for us to come together as one united people," president-elect Donald Trump said a little before 2 a.m. from his campaign headquarters in New York.
---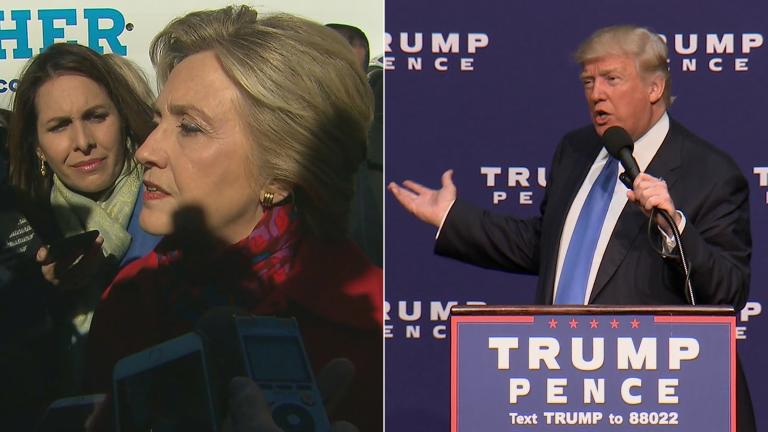 Mad Dash for Clinton, Trump on Final Day of Campaign
Nov. 7: Hillary Clinton and Donald Trump crisscross the country during their final full day of campaigning. A look at their closing arguments, and what's next.
---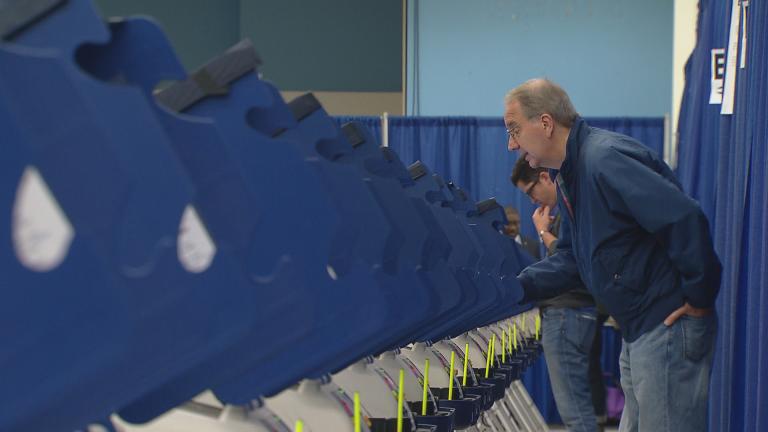 Early Voting Strong in Chicago, Suburban Cook County
Nov. 7: Early voting in Chicago and suburban Cook County entered its final day on Monday with more than 285,000 votes already cast in the city and nearly 400,000 additional ballots cast or mailed in from 30 surrounding townships.
---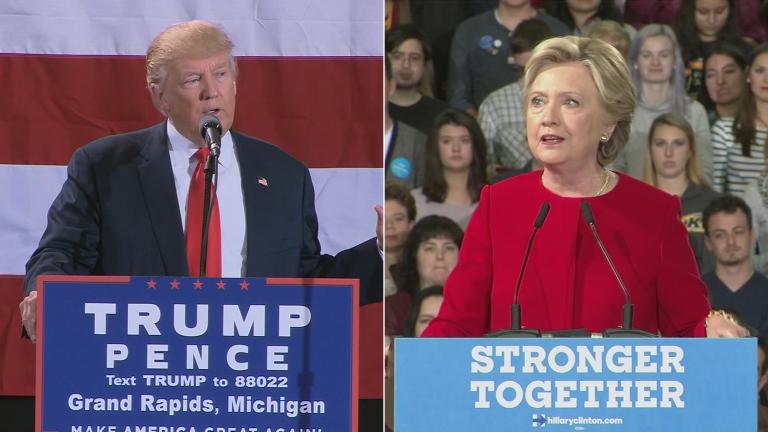 Comey's October Surprise Rocking the Race for the White House
Oct. 31: On Friday, FBI Director James Comey revealed the agency is looking once again into emails from Hillary Clinton. "PBS NewsHour" correspondent Lisa Desjardins joins us from Washington, D.C., to discuss the development.
---