After taking a break from the limelight, post-election, Hillary Clinton came back to the public stage several months ago and has since been talking about the election and her next steps.
Tuesday she tailored her message to her audience, the American Library Association Annual Conference.
There was less talk about why she feels she lost the election in 2016 though there were a few jabs at the current administration.
She spent most of her 26-minute speech addressing the importance of literacy and libraries, especially in a time when she and some of her audience members feel library funding is in danger.
Clinton called it not only short-sighted but deeply disturbing.
"That's why it's so hard to believe that in 2017 in America libraries are actually under attack from our own government," Clinton said. "I'm told that even here at this conference some of you have had to duck out of sessions to call Congress and urge them not to eliminate federal funding for libraries."
"We've spent 60 to 100 years building up an infrastructure of net neutrality, access to good information, combatting fake news with critical thinking and that's all at risk. And it's been at risk since November," said Julie Todaro of the American Library Association.
Former Secretary of State Clinton also has a couple of books to promote, of course.
Her book "It Takes a Village" is being made into a children's book with full-color illustrations.
And, the book her fans have been waiting for: her take on the 2016 election cycle is out in September.
Clinton calls it the most personal book she's written.
"What we need to know about ongoing threats to our democracy, so it will also give readers an idea of what it's really like to run for president, especially if you're a woman, and there's a lot to that," Clinton said.
"But ultimately, it's about resilience, how to get back up after a loss. ... Cause I know it doesn't have all the answers to every problem we face as a country. But I think it's important that we begin a conversation about who we are and what we stand for and the values we hold dear."
Watch Clinton's full speech, below.
---
She also talked about having more diversity in children's books. She talked about the importance of reading to children, especially as early as infancy, but that children need to read about both characters like themselves, as well as characters who are different from themselves.
To that end, she called out a small nonprofit whose volunteer staff were attending the conference and were surprised to hear their name.
"And organizations like We Need Diverse Books are doing crucial work," Clinton said.
"So to have Hillary Clinton give us a shout out – that was like a surreal moment. I'm still like so happy," said Ellen Oh of We Need Diverse Books. "There are actual studies that show from fourth grade on, reading declines in kids from the black community, the Latino community, and Native American communities because they don't see representation.
"There's a direct correlation between the growth of reading and not being able to have empathy for the characters on the page."
The group says it has not reached out to Clinton in their efforts to advocate for diversity in children's books, but they plan to now.
Follow Brandis Friedman on Twitter: @BrandisFriedman
---
Related stories: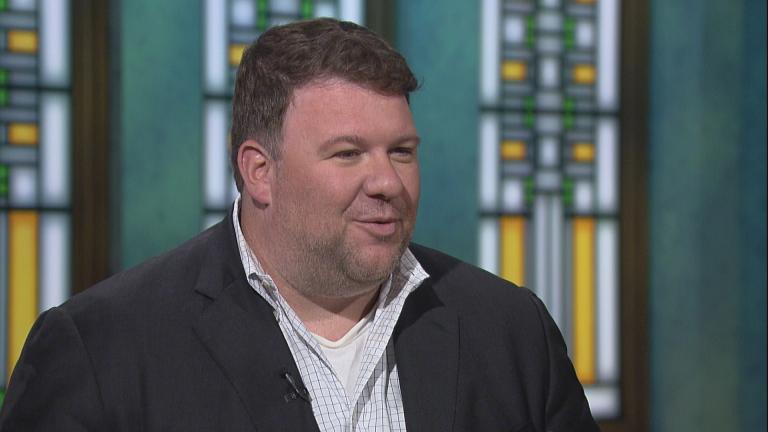 'Shattered' the Inside Story of What Sunk Hillary Clinton's Campaign
June 15: It was arguably the biggest political upset in American history. Political journalist Jonathan Allen joins us with his insight and to discuss the book he co-authored, "Shattered: Inside Hillary Clinton's Doomed Campaign."
---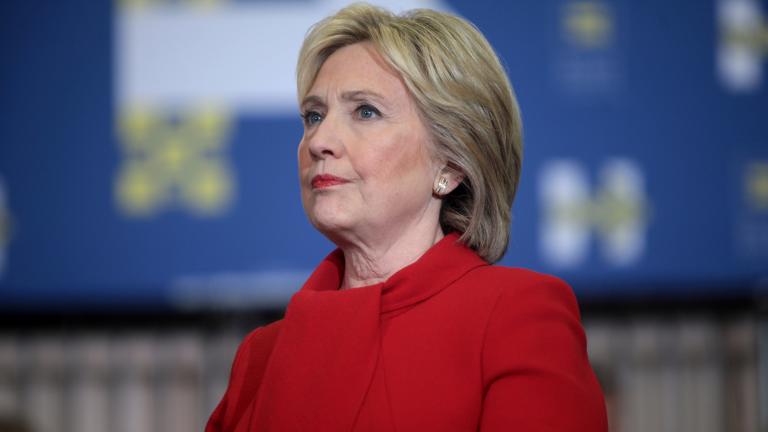 Hillary Clinton Concedes, Calls Loss 'Painful'
Nov. 9, 2016 : "I know how disappointed you feel because I feel it too, and so do tens of millions of Americans who invested their hopes and dreams in this effort," Hillary Clinton said to supporters Wednesday during her concession speech. "This is painful and it will be for a long time."
---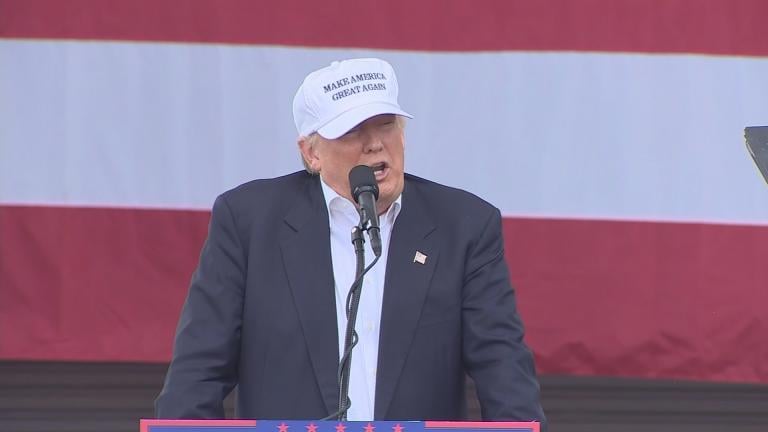 Trump Closes in on Clinton's Lead in Polls with Election Days Away
Nov. 2, 2016: Recent polls indicate Republican presidential candidate Donald Trump is closing in on Hillary Clinton's national lead of about 3 to 4 percentage points. "PBS NewsHour" correspondent John Yang joins us with the latest.
---