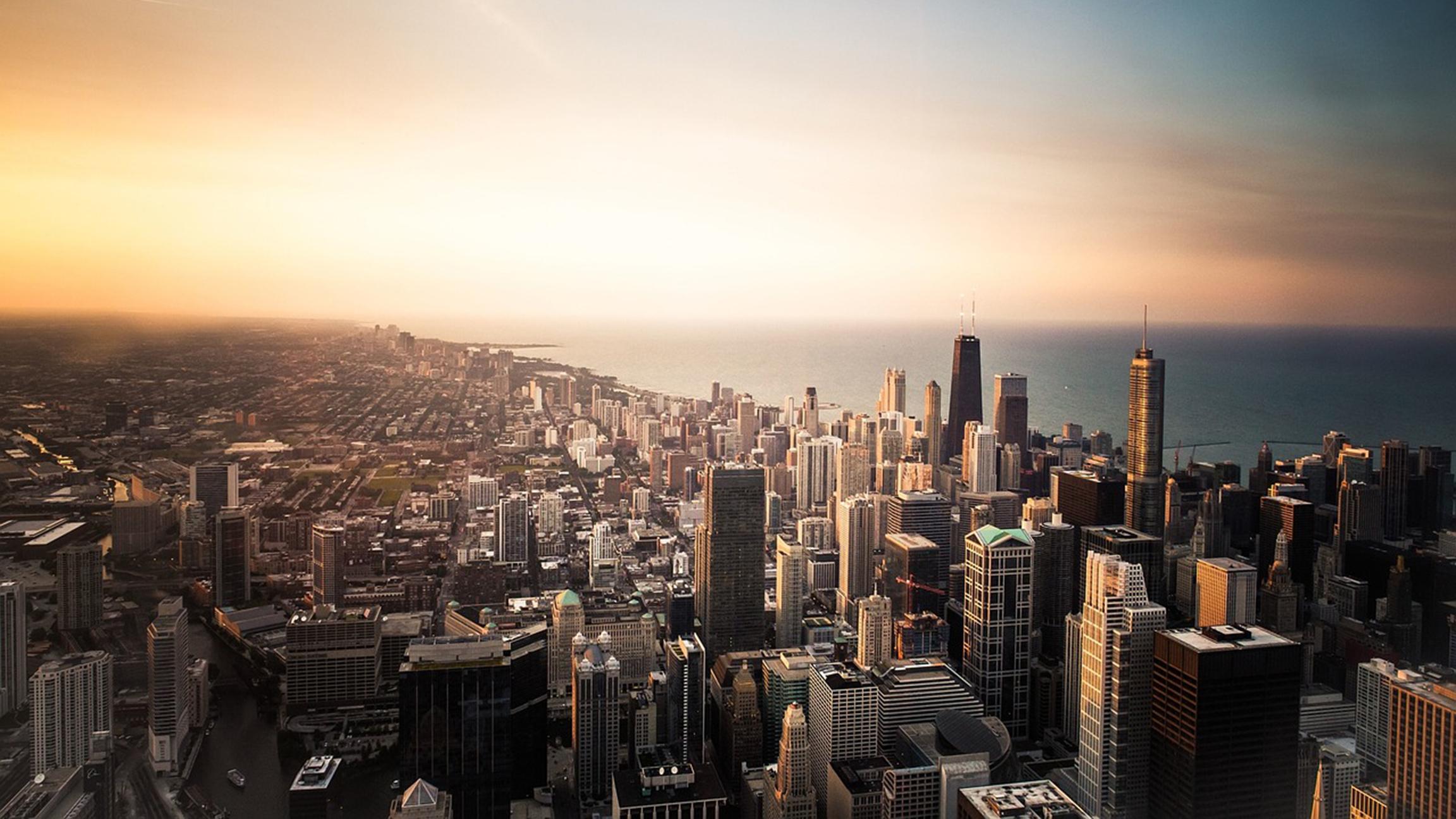 UPDATE: Chicago Police via Twitter announce Saturday that the 11:30 a.m. march to Federal Plaza is canceled due to the large number of rally participants, estimated by some to be 150,000. The rally will go on.
---
With more than 50,000 people now expected to attend Saturday's march and rally, organizers of the Women's March on Chicago announced Thursday they are moving the rally for the second time. It will now take place along Columbus Drive just north of Jackson Drive.
Organizers are urging attendees to "walk only on sidewalks, streets, and other paved areas," according to a posting on the event's website. "Your organizers are responsible for grass/ground damage." 
In addition to the tens of thousands of individuals who have registered to attend, more than 225 registered supporting groups also plan on sending marchers, according to organizers.
READ: Thousands of Demonstrators Flood Loop for Women's March on Chicago
"It's really exciting," event organizer Liz Radford said of the number of registered attendees doubling in two days. "I think it just reflects a desire of people to get out and make their voices heard on a variety of issues."
Columbus Drive will be closed from Monroe Street south to Balbo Avenue. Attendees should enter the rally via Balbo or Congress onto Columbus Drive.
"Because of the large number of people, I think people should take their time. Plan for traffic and street closures," Radford said. "Be patient and act in a respectful manner."
Below, a map of the route and street closures. 

There will be a disability drop-off point at Columbus and Monroe. Cars dropping off people with disabilities should proceed south on Columbus Drive toward Monroe Street, according to the event's website. There will be no drop-offs permitted on Lake Shore Drive.
Attendees can begin arriving as early as 8:30 a.m. A stage will be set up and face south at the intersection of Jackson and Columbus drives. A Jumbotron will be set up further south along Columbus Drive.
Pre-rally musical entertainment will begin at 9:15 a.m., followed by a 10 a.m. rally of speakers, including "Hamilton" cast members, retired U.S. Air Force Master Sgt. Jean Albright and Cleopatra Cowley-Pendleton.
The march will begin at 11:30 a.m. Marchers will walk west on Jackson Drive to Federal Plaza, where the march will end.
Photos: Personal, Political Messages at Women's March on Chicago
While women's rights will be the focal point of the day, the march and rally will also address other issues highlighted by the 2016 presidential campaign, such as immigration, refugee rights, gun violence, police brutality and LGBTQ rights, according Radford.
"We hope the march is something of a rallying point to inspire people to encourage other people to feel they aren't alone, so they have the energy to go out and uphold their own communities and their own rights as women," Radford said in an interview with Chicago Tonight.
Below, the full list of scheduled speakers and performers: 
Ari Afsar, Karen Olivo, and Samantha Marie Ware from the cast of "Hamilton" (performance)
Jaquie Algee, director of external relations for SEIU Healthcare of Illinois, and Marilyn Katz, co-founder of Chicago Women Take Action
Retired U.S. Air Force Master Sgt. Jean Albright
Eman Hassaballa Aly: Muslim community activist, TRUST Collective
Faith Arnold: SEIU Healthcare Illinois, Fight for $15
Khadine Bennett: American Civil Liberties Union of Illinois
Eloise Diaz Bahrmasel: RISE Movement
Ann Christophersen and Lynn Mooney: Women & Children First
Cleopatra Cowley-Pendleton: Hadiya Pendleton Foundation
Rabbi Shoshanah Conover: Temple Sholom of Chicago
Alds. Pat Dowell (3rd Ward), Susan Garza (10th Ward) and Michele Smith (43rd Ward) 
The Full Court Press Second Line Drummers (performance)
Kids Off The Block and Diane Latiker (speaking and performing)
Eva Lewis, Maxine Aguilar, Maxine Wint, and Yahair Tarr: Youth For Black Lives
Lights of Zion (performance)
Tamar Manasseh: Mothers Against Senseless Killings
Fawzia Mirza: actor/producer, emcee
Sara Paretsky: author, Sisters in Crime creator
Channyn Lynne Parker: Transgender activist, TransLife project manager
Rahnee Patrick: Independent Living at Access Living
Aislinn Pulley: lead organizer for Black Lives Matter Chicago
Maria Socorro Pesqueria: president of Mujeres Latinas en Accion
Tiffany Pryor: executive director of the Illinois Caucus for Adolescent Health
Liz Radford, Ann Scholhamer, and Jessica Scheller: co-chairs of the Women's March on Chicago
Lucy Smith (performance)
Shani Smith: lead marshal of Women's March on Chicago, safety instruction, SEIU Healthcare Illinois
So Chi Voices (performance)
Opal Staples (performance)
Katie Thiede: vice president of development for Planned Parenthood of Illinois
Kimberly Wasserman: executive director of the Little Village Environmental Justice Organization
Reyna Wences: Organized Communities Against Deportations
Rev. Dr. Janette C. Wilson, Esq.:  RainbowPUSH Coalition
"We're planning and hoping for the largest women's rally and march outside of Washington, D.C. on Saturday, Jan. 21, 2017," Ann Scholhamer, one of the march co-chairs, said in a press release. "We have been hard at work with our dedicated volunteers to confirm an incredible slate of speakers, representing issues brought to light during the campaign and diverse issues of concern to Chicago women." 
Details originally released last month called for the Jan. 21 rally to be held at the Petrillo Bandshell in Grant Park. The rally was then moved to just south of the Bandshell in order to "protect Grant Park from damage" due to unseasonably warm temperatures and rain earlier in the week.
Metra Increasing Capacity for Saturday Trains
In anticipation of more people traveling via train to attend the event, Metra announced it will have expanded capacity on all of its lines that provide Saturday service.
The increased capacity will be "similar to the level of service offered during the busy summer festival season," according to a Metra press release.
Those lines include the UP North, Milwaukee North, UP Northwest, Milwaukee West, BNSF, Rock Island, SouthWest Service and Metra Electric lines. There is no Saturday service on the North Central Service or Heritage Corridor lines.
Due to construction on several platforms on the north side of Union Station, Metra will have an extra scheduled outbound train for the Milwaukee North and Milwaukee West lines. For more information on departure times for those trains, click here.
A bicycle warning date has been issued for Saturday, meaning it's likely that trains will be too crowded to accommodate bicycles, according to the press release.  
Follow Kristen Thometz on Twitter: @kristenthometz
---
Related stories: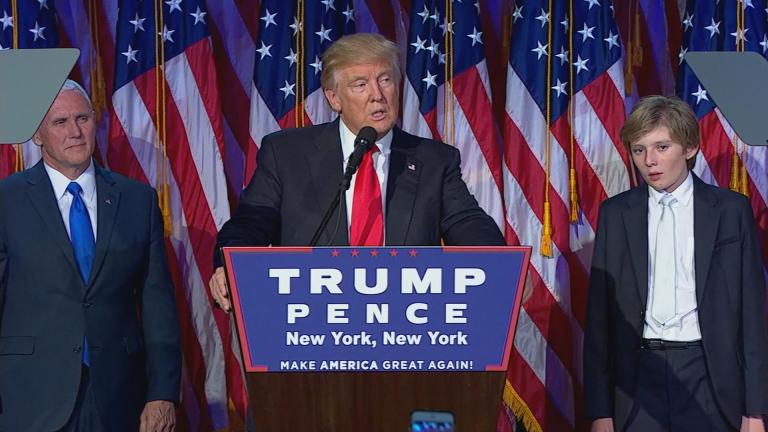 Women to March, Rally in Chicago Day After Trump is Inaugurated
Jan. 4: Thousands of women are expected to march through the city on Jan. 21 – regardless of the weather. "It could be 4 degrees out and we'll be marching," said organizer Liz Radford.
---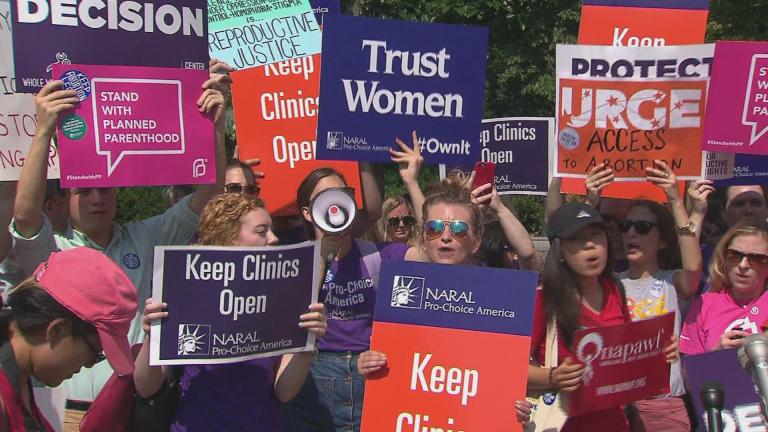 Illinois Lawmakers Look to Expand, Protect Abortion Rights
Dec. 12: In light of anti-abortion comments made by President-elect Donald Trump, a pair of proposed state bills would protect and expand abortion rights in Illinois.
---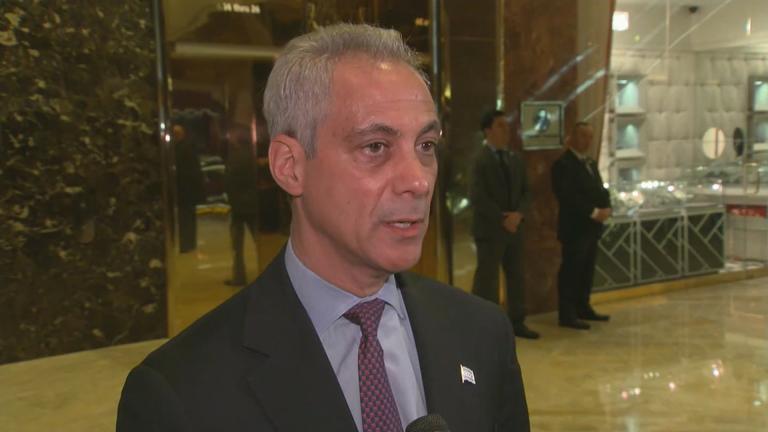 Mayor Emanuel Meets with President-Elect Trump
Dec. 7: The mayor delivers a letter to Donald Trump, urging the president-elect to protect the status of Dreamers.
---