UPDATE: Details Released for Women's March on Chicago
In less than three weeks, Donald Trump will be sworn in as the nation's 45th president following one of the nation's most heated and divisive presidential races.
The following day, women are expected to march through the city in response to the "negative rhetoric and actions" of the 2016 presidential campaign.
During the campaign, Trump called for a wall to be built between the United States and Mexico, a ban on Muslims traveling to the U.S., and the deportation of immigrants and Syrian refugees, among other policies. His campaign rhetoric also raised concern for those locally and nationally who are protected by the Deferred Action for Childhood Arrivals.
The Women's March on Chicago aims to send a "clear message to the new administration that women will defend and further their rights."
Thousands of women are expected to participate in the march on Jan. 21, according to event organizer Liz Radford.
"Our goal is to create space for Chicago women where they can feel they can come out and voice their protests – whatever they are," said Radford.
Organizers, who met online in mid-November, were inspired by a similar march scheduled to be held the same day in Washington, D.C.
"Since we started, we've been focusing on Chicago and our tagline is connect, protect, activate," Radford said. "We want local women to connect with each other with the purpose of protecting women's rights. And a way to protect and further women's rights is to become active in communities if you're not active already."
As the march's name implies, women's rights will be a focal point. But Radford says the march will also address other issues highlighted by the presidential campaign like immigration, refugee rights, gun violence, police brutality and LGBTQ rights.
"We hope the march is something of a rallying point to inspire people to encourage other people to feel they aren't alone, so they have the energy to go out and uphold their own communities and their own rights as women," said Radford.
Ahead of the march, a rally is scheduled to be held at 10 a.m. on Jan. 21 at the Petrillo Bandshell in Grant Park and will feature a variety of speakers representing grassroots organizations and causes. Once speakers are finalized for the event, organizers will provide that information on its website, according to Radford. Details about the march route, which is yet to be finalized, will also be provided.
Planning a march in the middle of winter in Chicago necessitates planning for inclement weather.
"Regardless of the weather, we're planning on marching," Radford said, adding there are no plans to hold the event indoors. "It could be 4 degrees out and we'll be marching."
Since snow is a possibility, organizers are budgeting for snow shoveling services, among other items such as sound equipment and port-a-potties. Organizers are seeking to raise $60,000 for the event, according to the event's listing on CrowdRise.
Any funds left over from the event will be donated to a nonprofit organization that benefits women, according to Radford.
In addition to contributions, organizers are seeking volunteers to assist with day-of activities, such as setting up and serving as marshals. More information about volunteering opportunities can be found on the organization's website. 
Follow Kristen Thometz on Twitter: @kristenthometz
---
Related stories: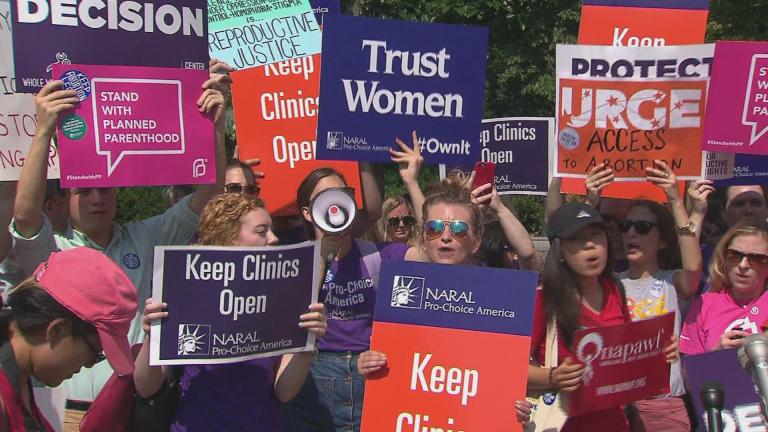 Illinois Lawmakers Look to Expand, Protect Abortion Rights
Dec. 12: In light of anti-abortion comments made by President-elect Donald Trump, a pair of proposed state bills would protect and expand abortion rights in Illinois.
---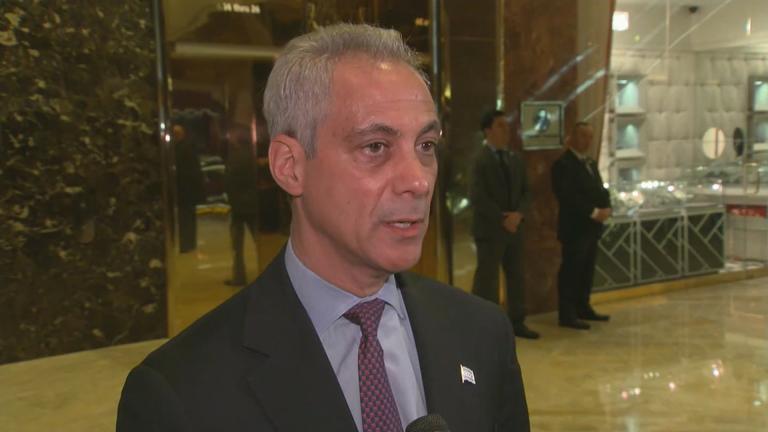 Mayor Emanuel Meets with President-Elect Trump
Dec. 7: The mayor delivers a letter to Donald Trump, urging the president-elect to protect the status of Dreamers.
---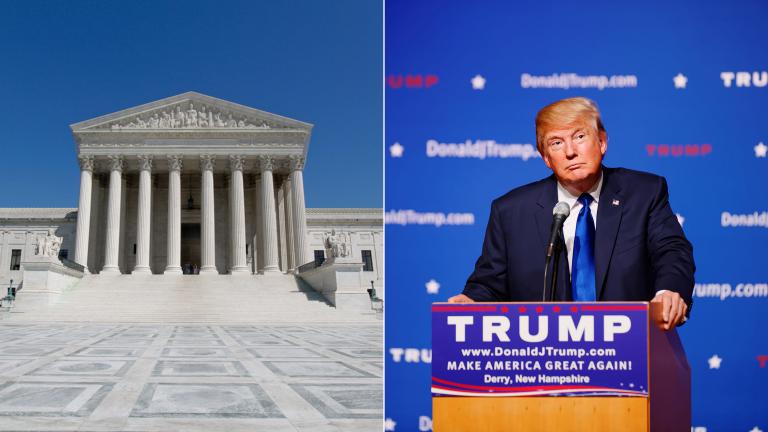 Donald Trump and the Future of the Supreme Court
Nov. 15: The Supreme Court under President-elect Donald Trump: Who will he nominate? And could the court actually keep him from doing some of things he wants to do?
---