Early voting in Chicago and suburban Cook County entered its final day on Monday with more than 285,000 votes already cast in the city and nearly 400,000 additional ballots cast or mailed in from 30 surrounding townships.
The numbers set new early voting records with Chicago reporting a 10-percent spike from the previous high mark set in 2008, and Cook County saying this year's early voters have increased more than 38 percent from the highest ever four years ago.
The number of mail-in ballots for Cook County has also skyrocketed by nearly 90 percent from 2012. 
Chicago Board of Elections spokesman Jim Allen said the numbers are strong because "there's always the highest level of interest in a presidential election out of any four-year cycle, so you're looking at somewhere in the neighborhood of 70- to 76-percent turnout based on registrations." But he added that early voting is never a good indicator of final turnout. "You can have really strong early voting," said Allen, "and all it means is that people had their minds made up or were about to go out of town."
In suburban Cook County, 52 early voting sites have been operating since Oct. 24. County Clerk David Orr said last week that the number of ballots cast before Election Day will likely set a new record. "There's an intensity here where people make sure they vote," Orr said. "Before, the highest number of early votes cast was in 2012 with around 230, 000 and we'll be breaking that today with three early voting days remaining."
Orr added that voting by mail will set a new record for suburban Cook County. "At least 60,000 mail ballots are 'in house' with another 40,000 still out. We definitely have more people voting by mail than we did four years ago," he said. Orr believes the "intensity" of the presidential race is driving a lot of the early voting traffic.
But the Chicago Board Elections says the high number of votes cast so far cannot be compared to any previous presidential election since this was the first time early voting began 40 days before Election Day.
In Chicago, one site opened on Sept. 29 at 69 W. Washington St. and it was there that President Barack Obama voted on Oct. 7. The 50 ward sites opened Oct. 24 and will be open through Monday – Election Day eve – until 7 p.m.
On Tuesday, voting will extend to the city's 2,069 precincts. Find your polling place location here.
Voters can also register to vote at polling sites up to and on Election Day. "The important thing for people to remember," said Allen, "is right now voters can use any early voting location to update their registration or register to vote. On Election Day you can only do that at your home precinct, the precinct for your current address."
Allen said people registering to vote need two forms of identification – one of which must have the voter's current address. IDs can include a driver's license, utility bill, a pay stub, bank statement, union card, or, for students, correspondence from a school. To register or update one's information, a voter has to have lived in their precinct a minimum of 30 days.

Voter info
• Suburban Cook County voters: Find your Election Day polling place, check your registration status and see a sample ballot, if available.
• City of Chicago voters: Find your polling place for voting or registering on Election Day, see a sample ballot and more.
---
Allen said voter registration in Chicago currently stands at 1.57 million, the highest number for the city since the mid-1980s.
Orr said suburban voting has been "remarkably smooth," with few problems or equipment issues. He said the biggest challenge has been "places where people are voting that are smaller than we like." On several occasions, Orr said early voters have encountered as much as a 30-minute wait because of the limited number of voting booths available.
One major problem that has experts across the country on alert is the potential for cyberattacks. Two weeks ago, hackers unleashed attacks on a number of major sites including Twitter and PayPal that some believe could have been a dress rehearsal for an even wider attack.
"The experts in Silicon Valley, the experts at the FBI and at Homeland Security are all concerned about this and we're equally concerned based on everything we've seen throughout this year," said Allen. But he emphasized that voting booths are not connected to the internet where they can be tampered with by hackers. Where the city has taken "significant precautions," said Allen, is on web services where he says they have worked with cybersecurity officials "to wall that off and try to have a response system in place so that even if there is a dedicated denial of service attack there's a counter measure we feel confident will respond."
Allen added that it's in swing states where the concern might be greater. "I'm glad we're not [one of them]," he said. "If someone were to target an attack they're going to [do it] in a state where it could swing the outcome of the election."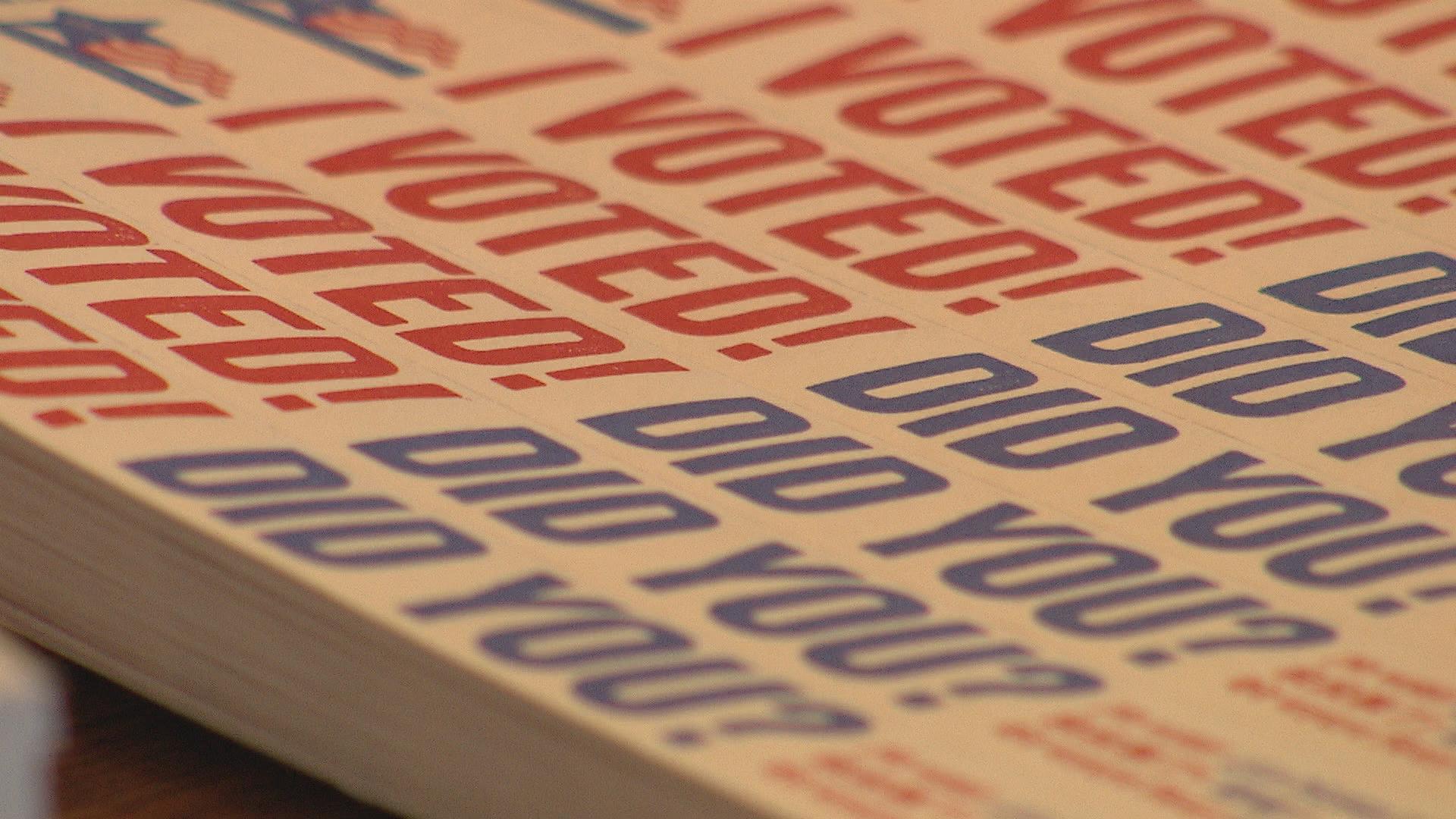 For his part, Orr said his office has been meeting with officials from Homeland Security and the FBI. "They are very good at helping us identify certain tests that could be done [to identify vulnerabilities]," he said.  "We have some very skillful, talented people that have implemented several layers of monitoring that we don't have on a regular basis."
Another concern is with possible voter intimidation and poll watchers. "A poll watcher," said Allen, "is someone who goes through a civic organization such as the League of Women Voters and filed to be a poll watcher before election day or someone who has credentials from one of the major political parties [to be at a voting site]." Allen said credentialed poll watchers have a right to observe but are not allowed to talk to voters.
On Election Day, voters can report any suspicious activity by calling the Chicago Board of Elections at 312-269-7870, the U.S. Attorney's Office at 312-469-6157, the Illinois Attorney General's Office at 866-536-3496 or the Department of Justice at 312-469-6027. The campaign-free zone at all precincts extends 100 feet from the door of the polling place. 
---
Related stories: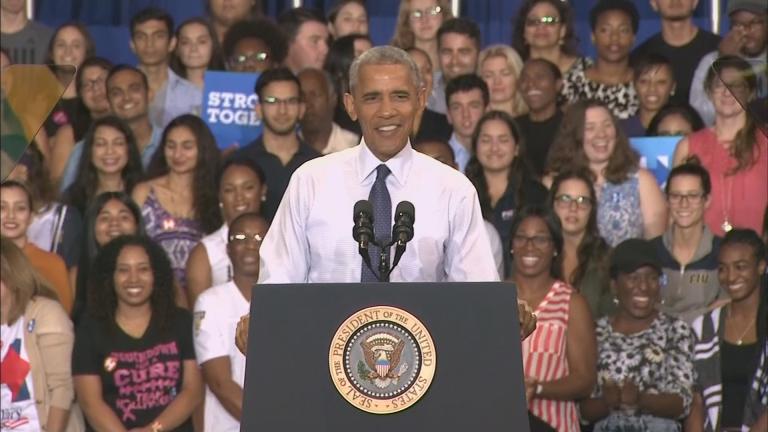 Obama Ramps Up Anti-Trump Rhetoric in Election's Final Days
Nov. 3: President Barack Obama takes jabs at Donald Trump on the campaign trail. The latest on the presidential campaign.
---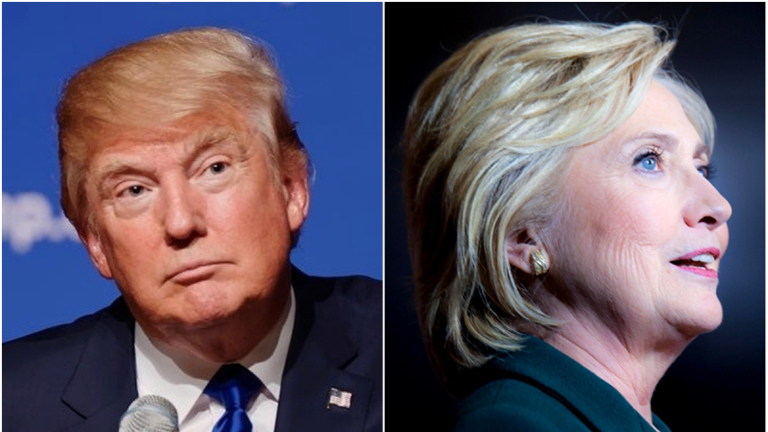 How Early Voting is Shaping the Presidential Election
Nov. 1: Clinton's emails and Trump's taxes are dogging their respective campaigns. A look at the latest developments in the presidential election.
---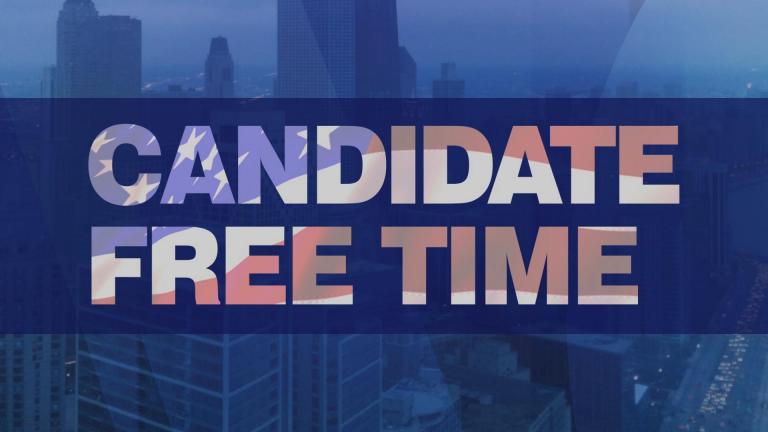 2016 Voters' Guide to the General Election
This WTTW guide is an online resource designed to inform voters about the candidates running for office in the Nov. 8 election. Learn more.
---