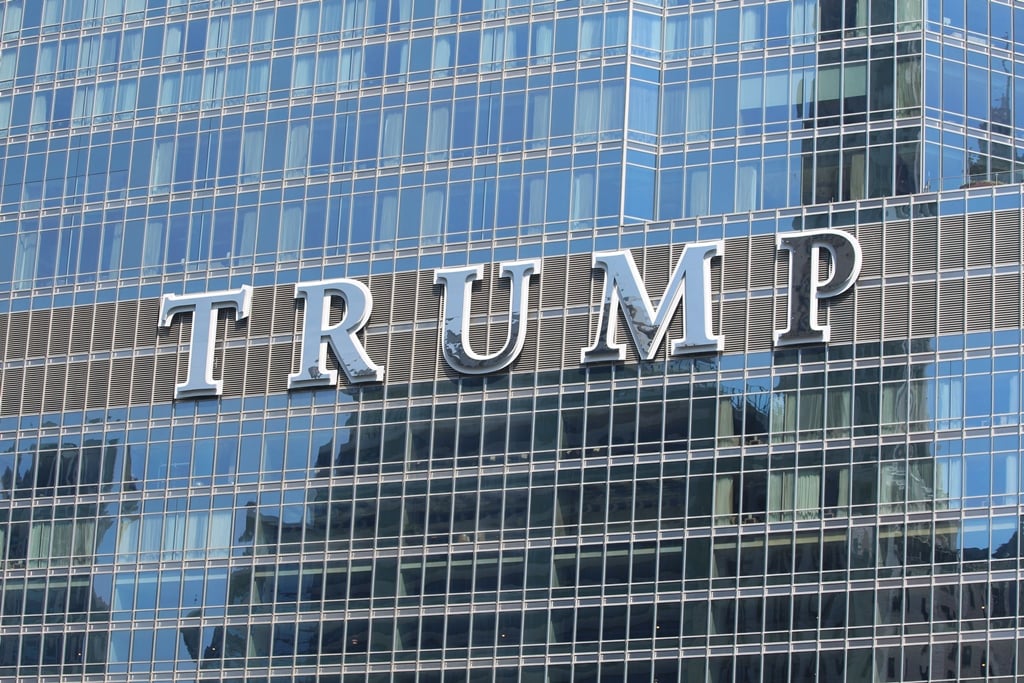 Trump International Hotel & Tower Chicago (TonyTheTiger / Wikimedia Commons)
Donald Trump is no friend of the environment. And based on new energy use data from the city, neither is his trademark Chicago skyscraper.
Of the 100 largest buildings listed in Chicago's 2016 Energy Benchmarking database, the president-elect's 98-story riverfront tower ranks last in energy performance. The rating is based on the Environmental Protection Agency's Energy Star scoring system, which measures how efficiently buildings use energy on a scale of 1 to 100, with 50 indicating average energy performance.
Almost two-thirds of the city's biggest buildings (65 out of 100) had above-average scores, according to data collected in 2015 and published last month on the city's data portal. Collectively, all 2,700 buildings in the database produced a median score of 59, up from 58 the previous year.
Trump International Hotel & Tower Chicago, meanwhile, registered a score of nine, tied with Rush University Medical Center for the lowest rating among the city's 100 biggest buildings.
Although Trump's building, at 401 N. Wabash Ave., is among the largest in terms of square footage, the Energy Star algorithm adjusts measurements based on property size, use, hours and other factors. A building's score, therefore, provides a level comparison to other buildings with similar characteristics.
"You're comparing hotels against hotels and office buildings against office buildings," said Katie Kaluzny, associate director of the U.S. Green Building Council – Illinois Chapter, which promotes environmentally responsible buildings. "They're adjusted based on how energy is used at those sites."
In other words, Trump Chicago's score (a nine on a 1 to 100 scale) is as bad as it sounds.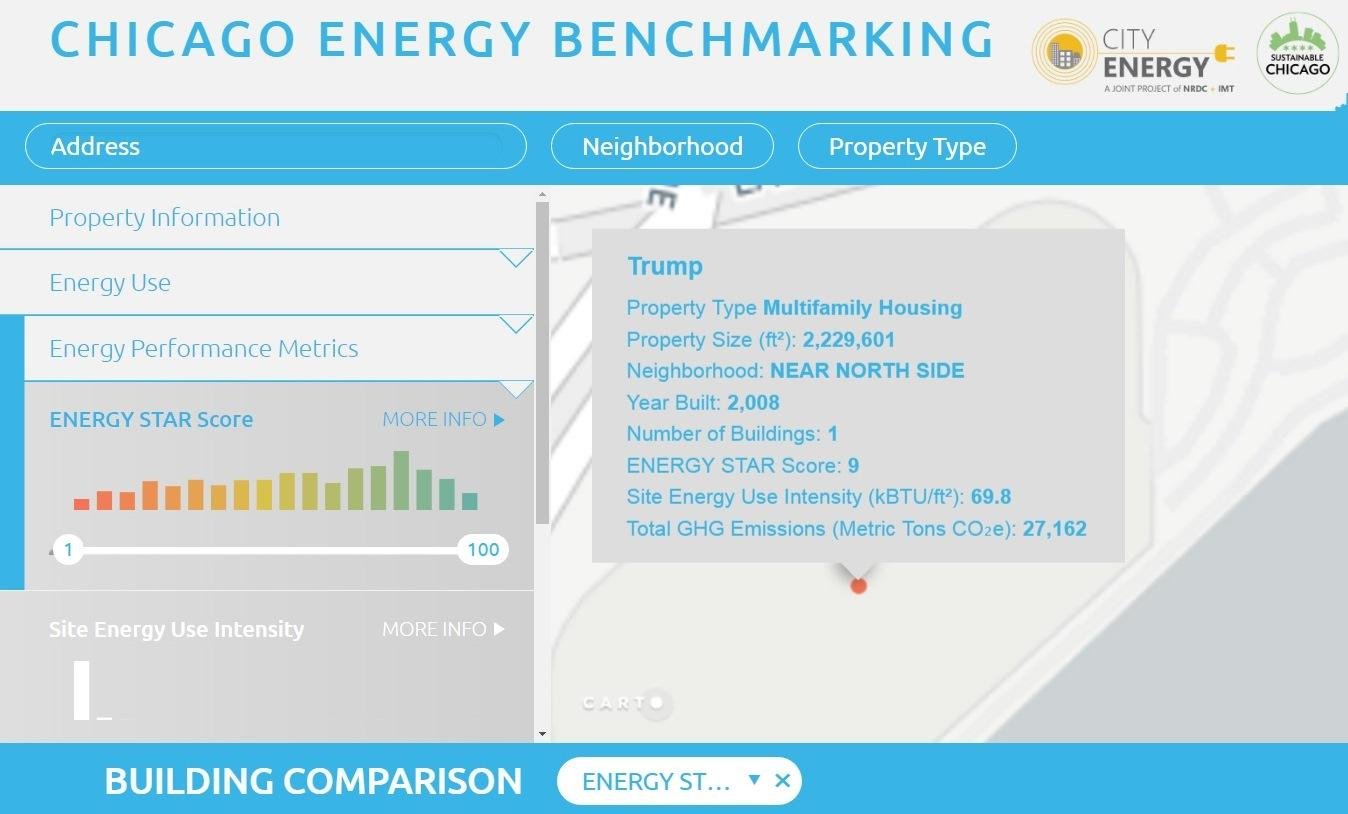 (City Energy Project / NRDC & IMT)
By comparison, other notable Chicago skyscrapers scored far better than Trump's tower, including Willis Tower (55), John Hancock Center (45), Prudential Plaza (88), Aon Center (82), Tribune Tower (77) and Marina Towers (43). City Hall beat Trump's building but scored just a 36.
Trump's building also ranked behind other top hotels in the city, such as Drake Hotel (68), Hyatt Regency (57), Sheraton Hotel & Towers (35) and Hilton Chicago (33).
Kaluzny said she met with the team managing Trump's Chicago tower before it opened in 2009, as the USGBC often highlights new buildings that receive energy-related certifications or implement efficiency programs.
But Trump's team had nothing of the sort in mind, she indicated.
"Any new property that comes online, we like to do a case study and a tour," Kaluzny said, of buildings that incorporate energy initiatives. "That building didn't have any."
Seven years later, it still doesn't, according to the USGBC's Green Building Information Gateway, a database that lists green building certifications and energy programs at buildings across the country, including nearly 3,000 in Chicago.
The data portal shows a profile was created for Trump's Chicago tower in 2016 but does not list any green certifications or programs.
"A lot of buildings could save up to 20 percent [in energy expenses] by making low-cost changes," Kaluzny said. "LED lighting upgrades, automation changes – probably some pretty easy things that could be done quickly."
Chicago Tonight requested to speak with a representative from Trump International Hotel & Tower Chicago for this story. As of Monday, an agency representing the property had not fulfilled the request.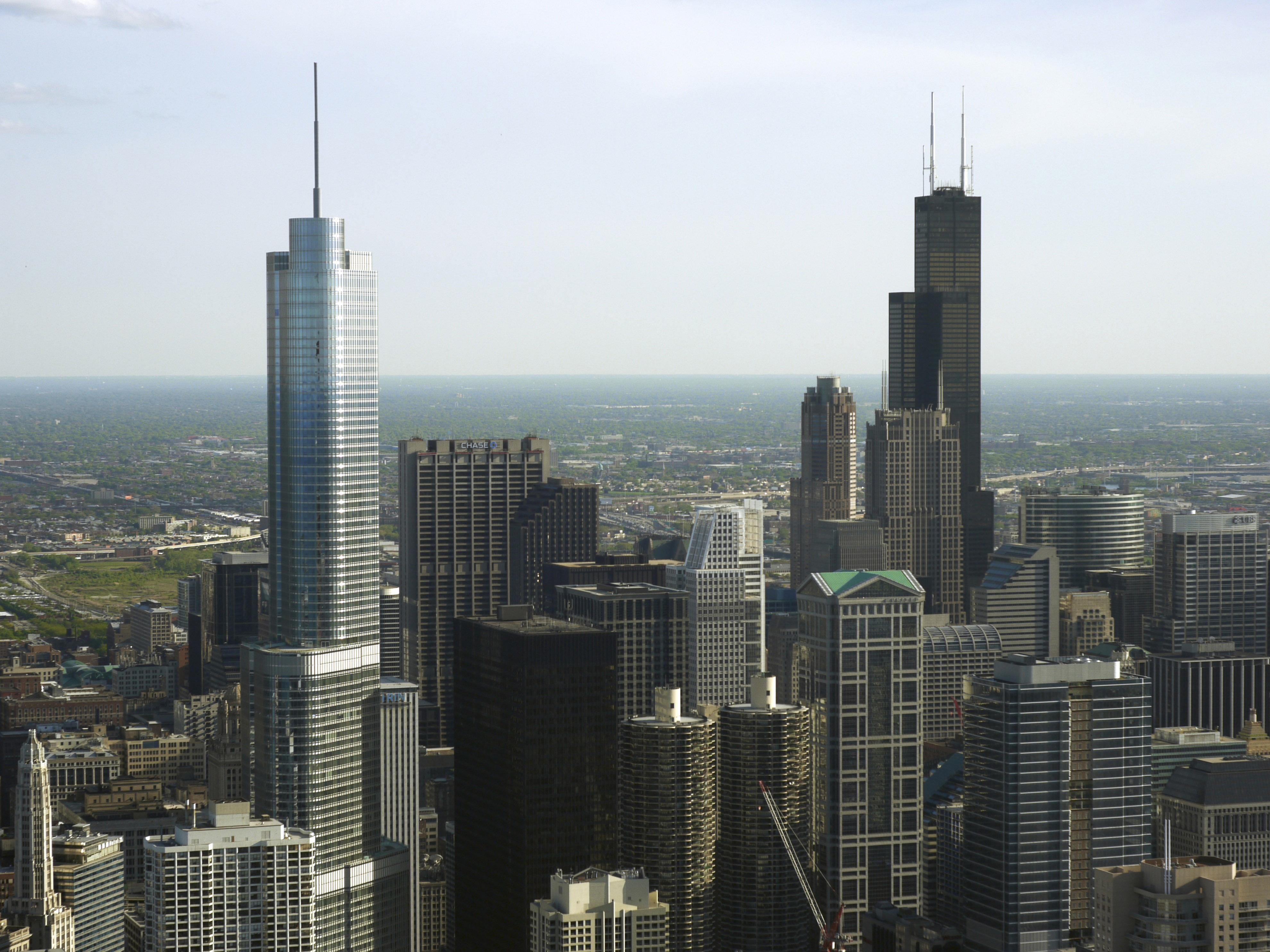 Chicago's Willis Tower, right, scored a 55 on the Environmental Protection Agency's Energy Star rating system. Trump Tower, left, scored a nine. (Chad Kainz / Flickr)
Such massive levels of energy consumption are costly not only to the environment but also to property owners and tenants. Based on the city's energy data and average Chicago-area electricity costs in 2015, Trump's building likely spent almost $6 million on electricity alone in 2015.
Based on the 20-percent savings estimate, the building lost out on nearly $1.2 million in electricity savings that year, if not more, given its low Energy Star score.
The data on Trump Chicago's energy performance is not necessarily surprising, given the president-elect's stance on climate change (a hoax by the Chinese, as he tweeted in 2014) and his nominee to head the EPA: Scott Pruitt, the Oklahoma Attorney General who describes himself as "a leading advocate against the EPA's activist agenda" in his bio on Oklahoma's state website.
The concept of global warming was created by and for the Chinese in order to make U.S. manufacturing non-competitive.

— Donald J. Trump (@realDonaldTrump) November 6, 2012
---
In December, Trump's transition team issued a list of 74 questions for the U.S. Energy Department, requesting names of employees who have worked on international climate agreements and U.S. efforts to reduce the country's carbon footprint.
The agency rejected Trump's request.
So how will Trump's presidency impact Kaluzny and others dedicated to advancing energy and environmental programs?
"We've been having conversations about what it means at the national level and how it changes," said Brian Imus, USGBC-Illinois' executive director, "and I think it makes the work that happens at the local level all the more important. To make our communities healthier and greener, I think there won't be leadership coming from the federal government, and we'll have to do things like municipal energy benchmarking and [other] programs. So we're thinking about what are we doing in Chicago and in Illinois to make the most happen."
(Daj12192 / Wikimedia Commons)
Chicago has seen improvement in buildings' energy efficiency since 2013, when the city passed the Building Energy Use Benchmarking Ordinance.
The ordinance requires buildings larger than 50,000 square feet to track energy use, report to the city annually and verify data accuracy every three years. The ordinance covers less than 1 percent of Chicago's buildings, which account for 23 percent of all energy used by buildings in the city, and aims to provide information to improve decision-making around building energy use.
It does not require property owners to make any energy-related investments.
Since the ordinance went into effect, Chicago estimates $17.8 million in energy costs have been saved by properties through upgraded heating and cooling systems, new roofs and other measures to improve energy efficiency.
And there are plenty of savings still out there.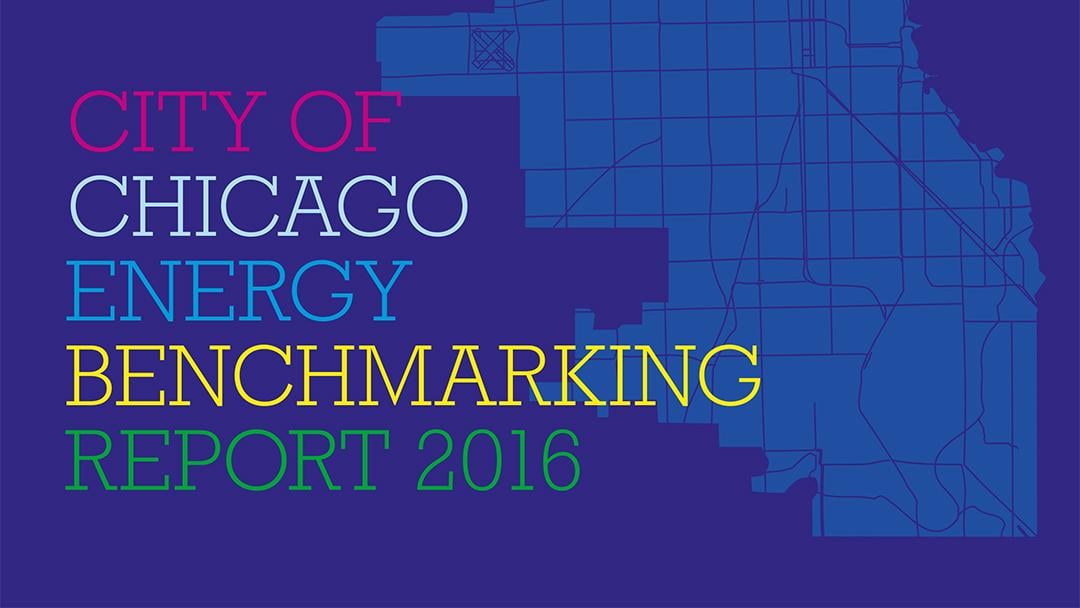 (2016 Energy Benchmarking Report / City of Chicago) In its 2016 Energy Benchmarking report, the city estimates $44 million to $77 million in potential for energy cost savings among buildings covered by the ordinance. That would reduce greenhouse gas emissions by as much as 844,000 tons – equal to the amount of carbon dioxide saved by 213 wind turbines.
Trump Chicago would benefit as much as almost any building from energy-saving measures. But there's no indication the building's owner will take advantage.
Two days after Trump's election, Steven Nadel, executive director of the American Council for an Energy-Efficient Economy, wrote on the organization's blog about the future of energy programs under Trump.
"We need to be ready to defend against legislative or administrative attempts to roll back current energy efficiency policies, programs and funding, which could wipe out the major energy bill savings, job growth and health benefits that we have achieved," he wrote. "President-elect Trump has said very little about energy efficiency … years ago, he said green buildings have not been perfected yet and that it takes 40 years to get your money back, but he also noted that this could get better with technology."
Follow Alex Ruppenthal on Twitter: @arupp
---
Related stories: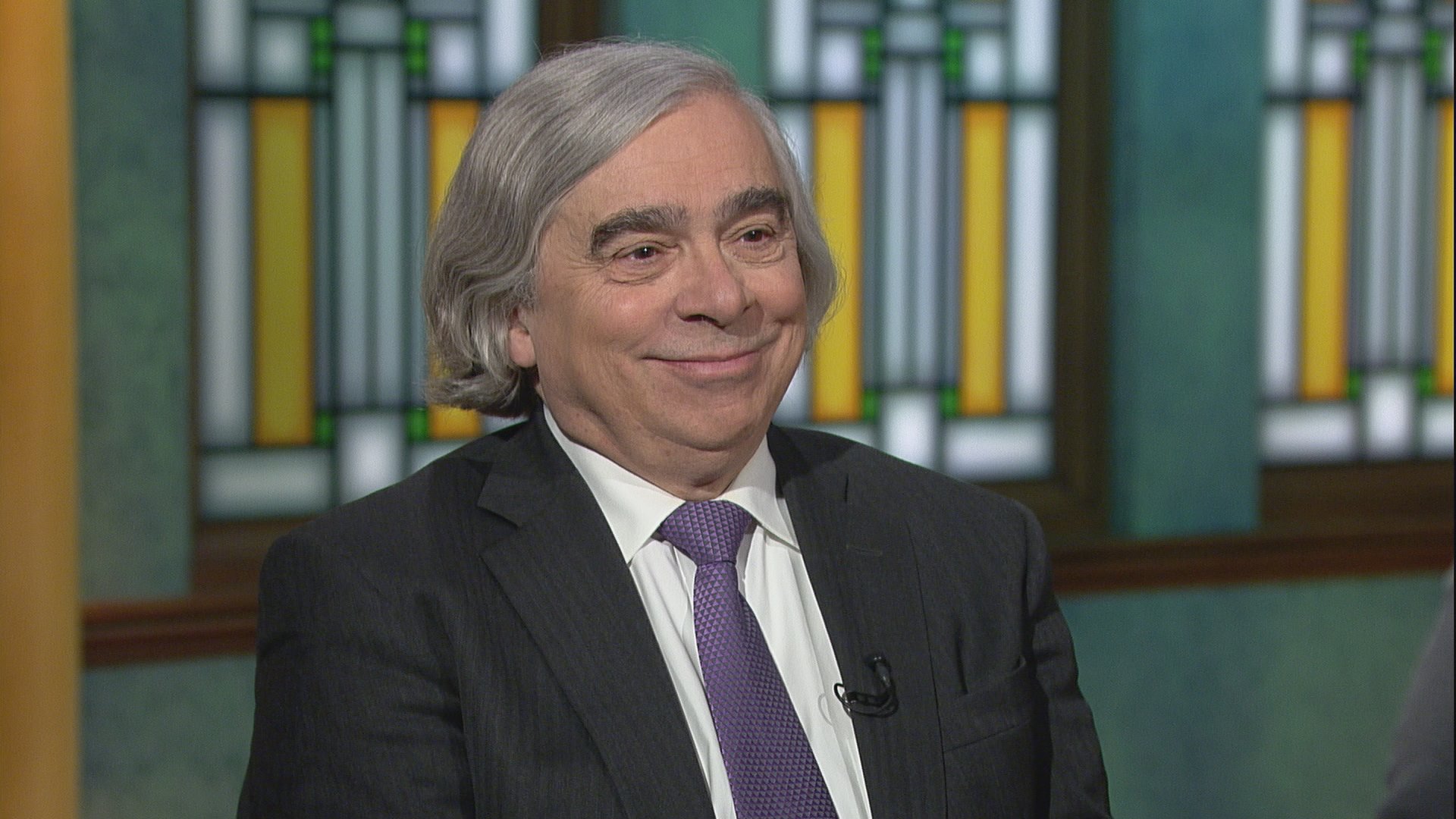 Trump and the Future of Climate Change Research
Dec. 20: Why did the Trump transition team target Department of Energy staffers who worked on climate change? What does the future hold for climate research and nuclear weapons? A one-on-one interview with the current U.S. Secretary of Energy.
---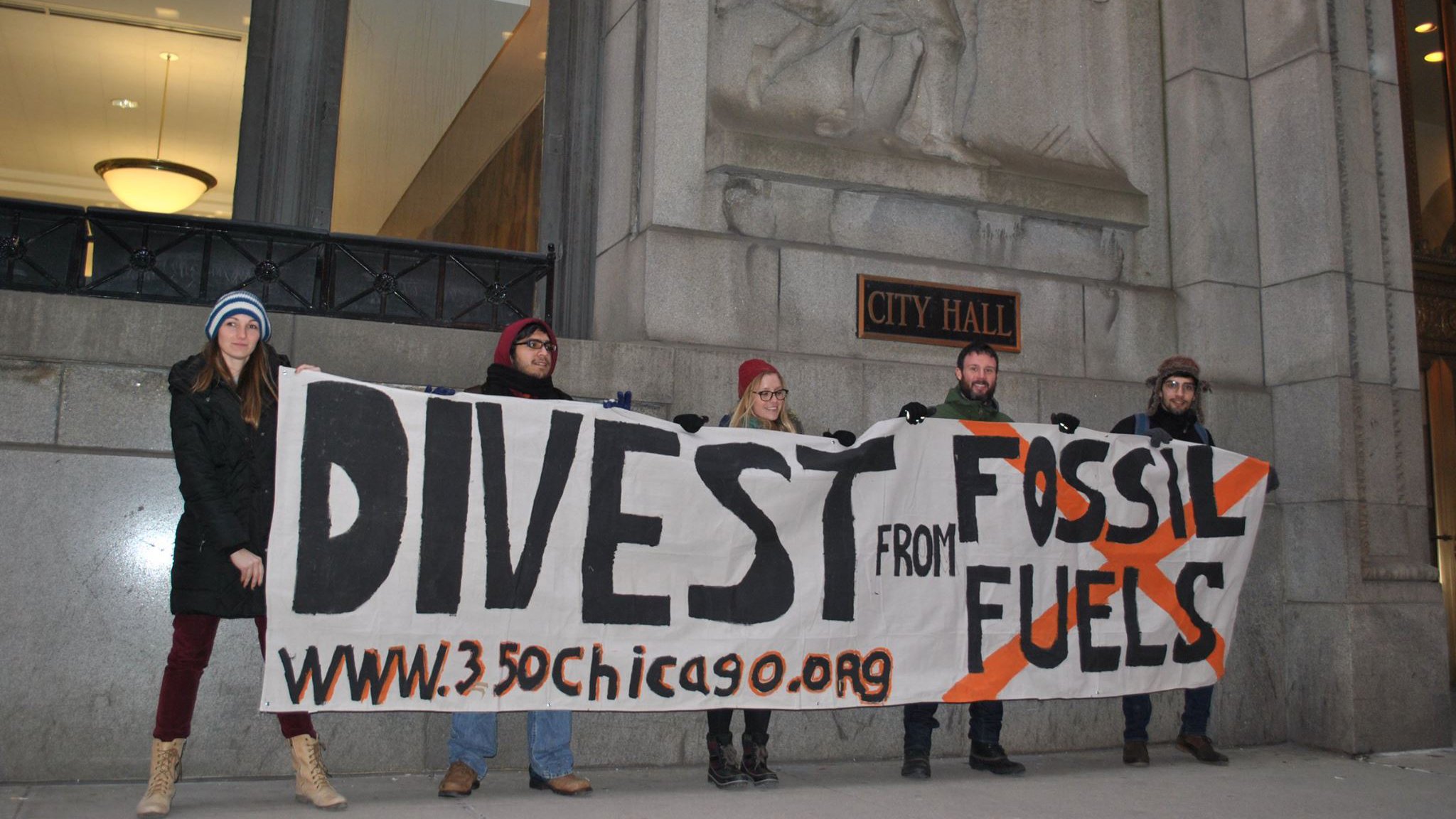 Aldermen Propose Plan to Divest From Fossil Fuel Companies
Dec. 19: Local lawmakers and activists are pushing for Chicago to join a rapidly growing list of cities worldwide that have committed to the fossil fuel divestment movement.
---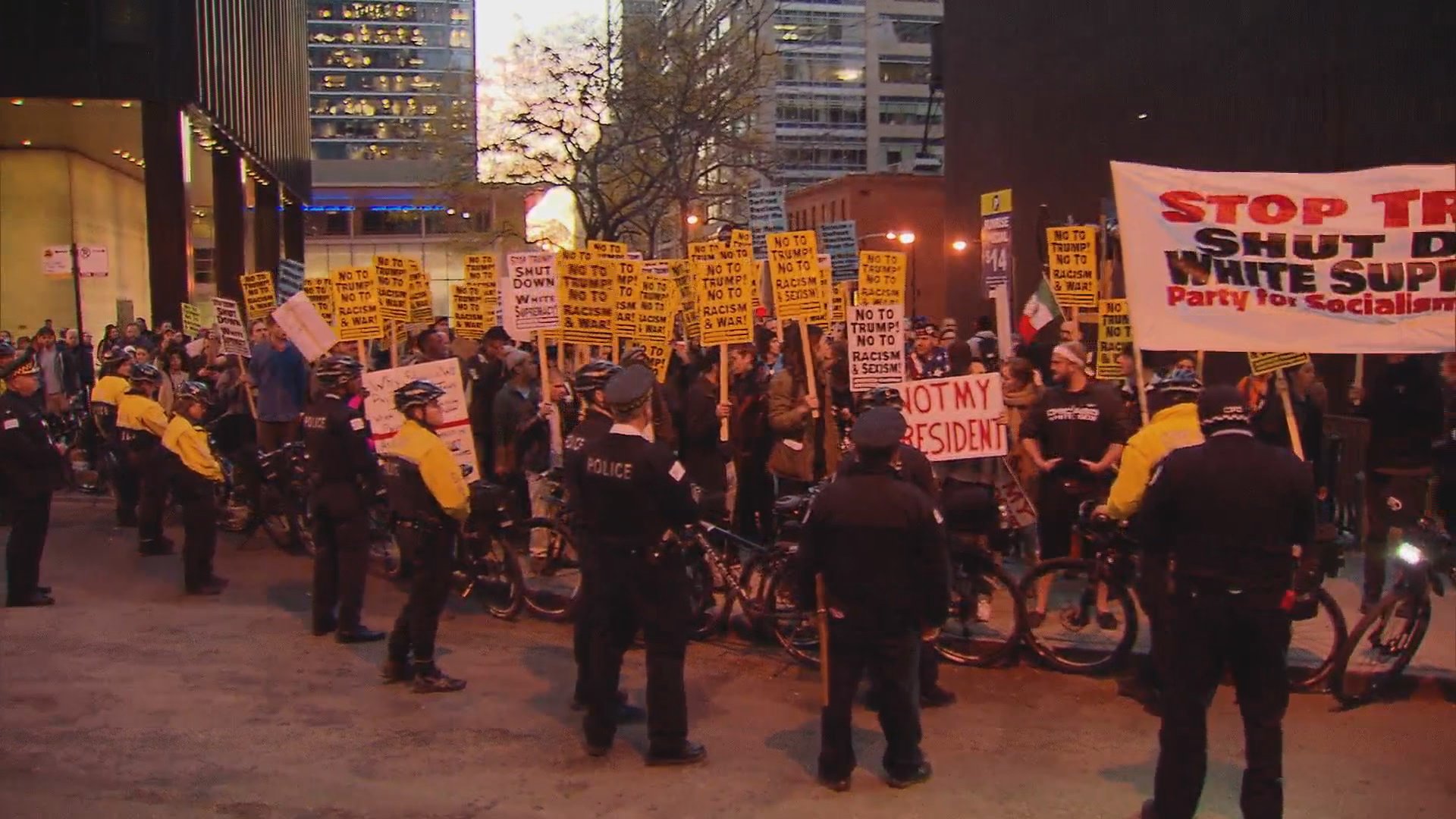 How Trump Presidency Affects Chicago
Nov. 9: As protesters hit the streets Wednesday evening, we assess what Donald Trump's coming presidency means for Chicago, and why Mayor Rahm Emanuel says he doesn't expect Trump will punish the city.
---