---
Could Chicago Public Schools declare bankruptcy? Gov. Bruce Rauner on Monday renewed his call for possible bankruptcy protection during a sit-down interview with "Chicago Tonight."
The governor says bankruptcy may indeed be the best of all options CPS faces now with a billion dollar shortfall. He says he does not support sending hundreds of millions more dollars from the state, and says it would amount to a bailout. He's proposed an education budget that gives about the same dollar amount to CPS this year as last year. But, he says, the bankruptcy option should be back on the table.
"The mayor has said, we just need a bailout from the state," the governor said Monday morning during a one-on-one interview at the State of Illinois Building. "Not fair, not appropriate. Really, the mayor has three options: One, get a more affordable teachers' union contract. But he caved five years ago and I don't think he's ready to get a better contract. He could do a tax hike in Chicago. The teachers' union and some community leaders want that. What I've said is we should change state law and allow a financially troubled district to have bankruptcy and go into court and have a judge help them re-organize their debt, their obligations and their contracts. That might be the best option for CPS."
The state legislature would have to pass a bill allowing that. It is extremely unlikely with a supermajority of Democrats. In the last 60 years, only four school districts have declared bankruptcy, with only two small districts actually following through with it, according to Jim Spiotto with Chapman Strategic Advisors, who has written extensively about on this topic. And in those cases, it was unanimous that there were more problems than solutions with bankruptcy.
"Chapter 9 of a school district is a cloud on the community that likely will prevent progress," Spiotto concludes. "Experience has shown that Chapter 9 has rarely been used by school districts for good reasons."
His conclusion: best to solve the problem without it. A CPS spokesperson responded with this statement:
"Rather than invest in our state's future, Governor Rauner seems hellbent on driving schools to the point of financial ruin – whether it's CPS, Chicago State, Eastern Illinois, or dozens of local school districts around the state."
Video: Paris Schutz and Phil Ponce discuss the story.
STATE BUDGET
The governor also indicated there was little progress on an agreed-upon state budget. He said that his preferred method right now is a stopgap budget that would fund critical services through the November elections, because the sides simply can't agree on a long-term budget and the reforms that he's seeking.
I asked the governor why a stopgap budget hasn't yet been approved, given that the state is 11 days away from entering a second year without a budget.
"The supermajority is trying to create a crisis, and my sense is, they would like to force a bailout of Chicago Public Schools," he said. "The other issue is, Speaker Madigan would like to put pressure to force a tax hike at some point without doing any reforms. And creating a crisis now, where government services melt down, where people are yelling and upset, can create the leverage and the push that he has on that side."
SOCIAL SERVICES FUNDING
There was a bill to fund social services to the tune of $700 million that was sent to the governor's desk. It passed the General Assembly on a bipartisan roll call and would fund those services at about half the level that they are normally funded. The governor indicated he's not inclined to support the measure.
"We need funding for human services, and I support that, but what that bill doesn't do is support public safety, fund essential road construction that creates jobs, and doesn't keep the government functioning. So if I signed that and the General Assembly signs no other bills, we'd be in a crisis and a meltdown for the government."
We also asked the governor about Mayor Rahm Emanuel's comment that he read "Moby Dick" – comparing him to Captain Ahab, who is obsessed with spearing the white whale – in this case, House Speaker Michael Madigan. The governor says he loves the book but disagrees with the mayor and says he instead is obsessed with reforming the state.
Follow Paris Schutz on Twitter: @paschutz
---
Sign up for our morning newsletter to get all of our stories delivered to your mailbox each weekday.
---
Related 'Chicago Tonight' stories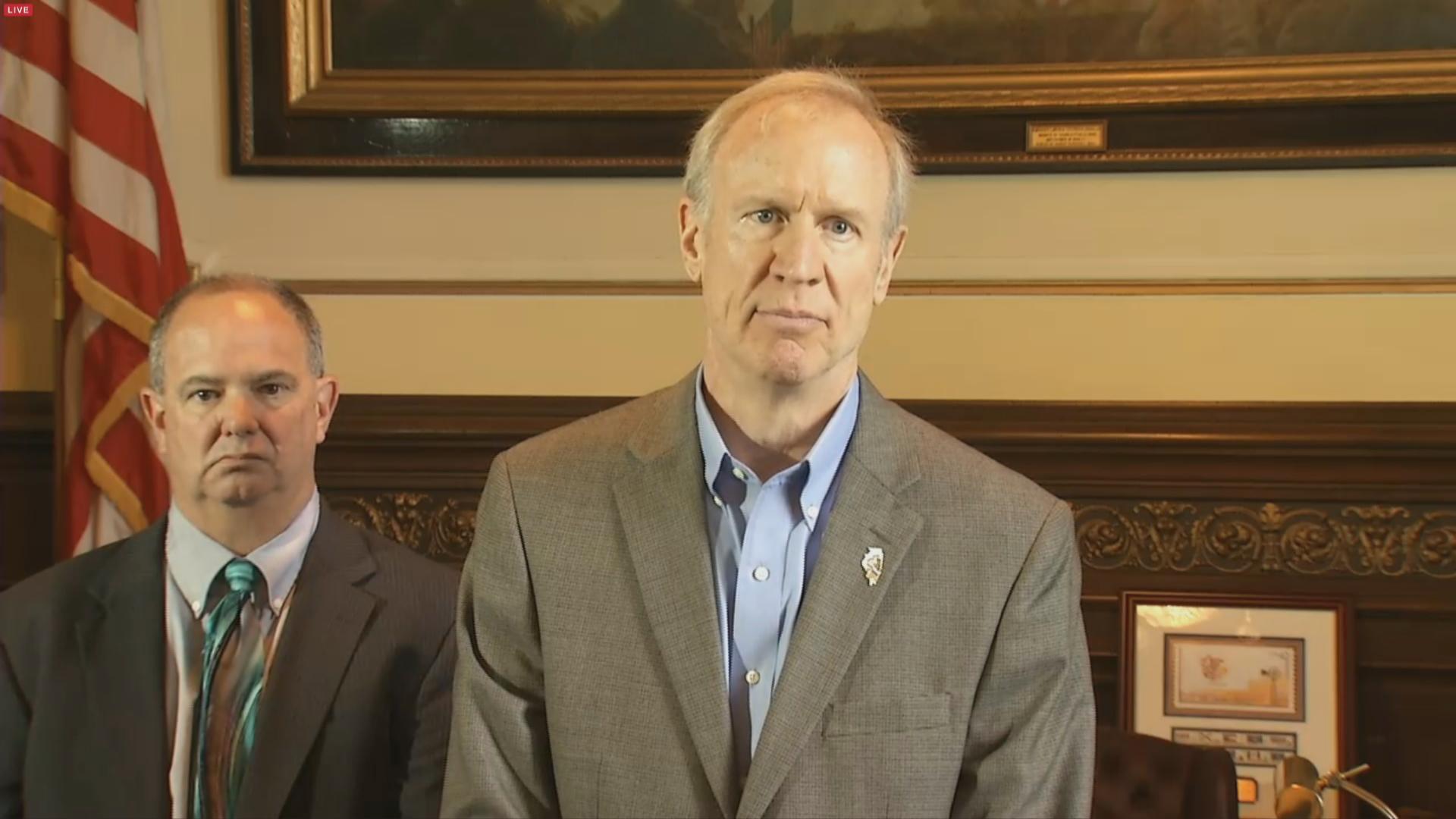 Gov. Rauner to Lawmakers: 'Please Come Back to Springfield'
June 15: Lawmakers were supposed to be in Springfield on Wednesday, but House Speaker Michael Madigan canceled the session in spite of his pledge to work through the summer. 
---
Retaining Principals a Chronic Challenge for CPS
June 15: It may not be quite an "exodus" of CPS principals, but more of them are leaving. Why the district is concerned it could get worse.
---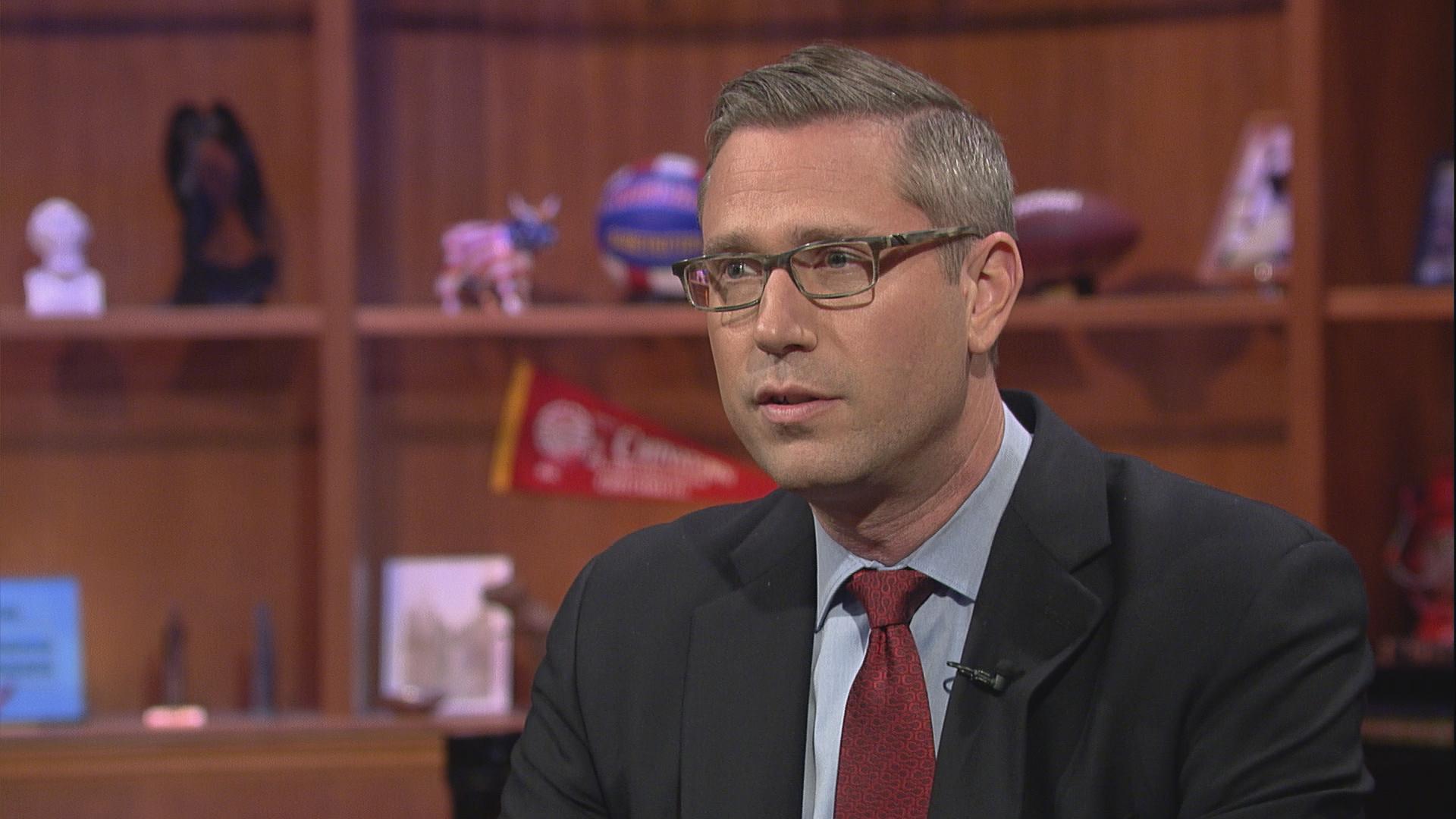 State Treasurer Frerichs Reacts to Credit Downgrade, Budget Impasse
June 13: The state's credit rating takes another couple of punches to the gut. We talk with Illinois State Treasurer Michael Frerichs.
---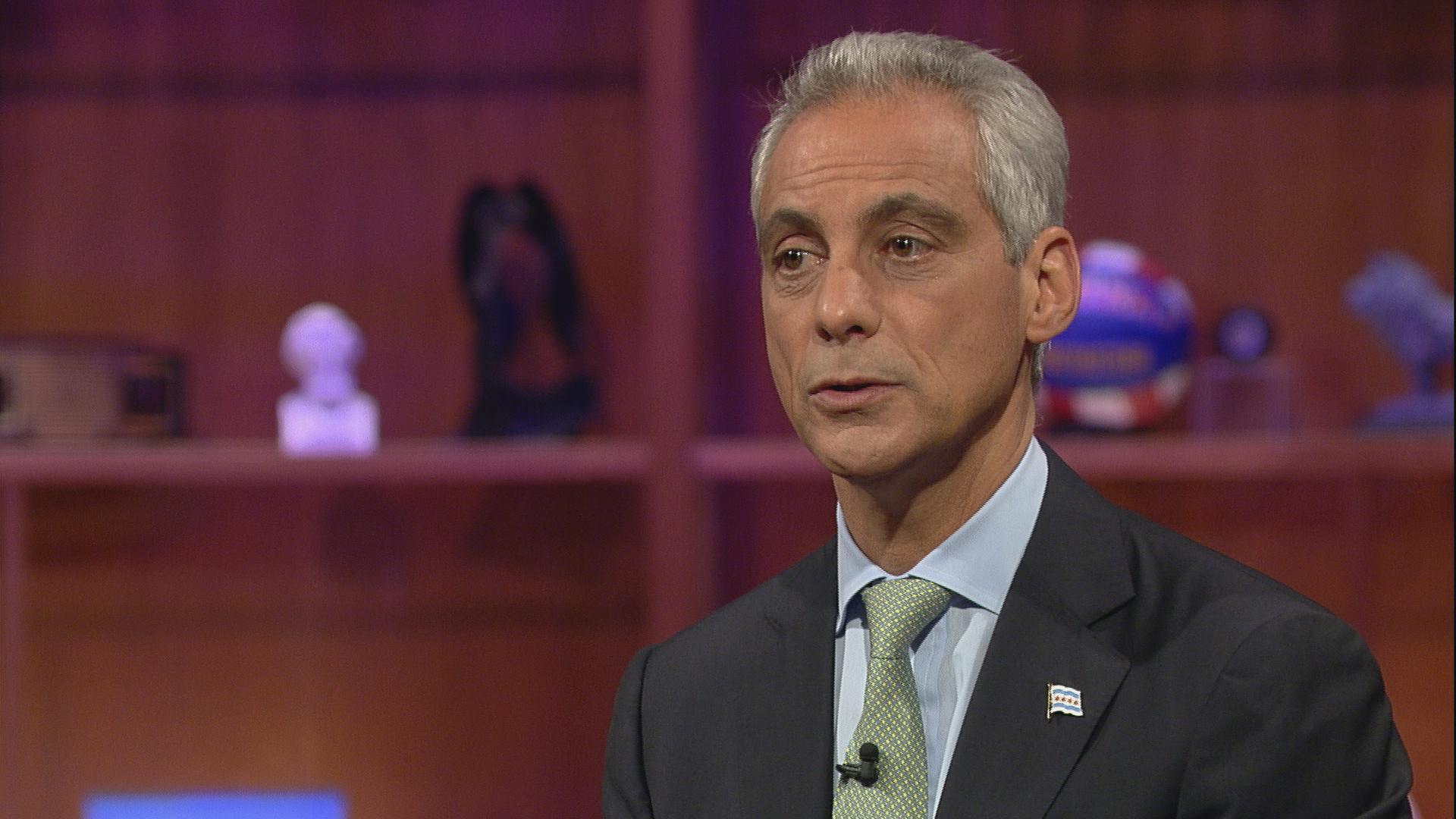 Mayor Emanuel on CPS Uncertainty, CPD Challenges
June 7: "Illinois must meet its primary function" of funding education, Mayor Rahm Emanuel said during an interview with Paris Schutz. Hear the full conversation.
---