Chicago Public Schools is expected to unveil contingency plans Tuesday for parents whose children will be affected by the unprecedented one-day teachers strike on Friday.
Teachers will be demonstrating in the streets to call for increased state funding for the cash-strapped CPS, which has also lobbied state lawmakers for more money through an overhaul of how the state pays for public education. 
District officials have called the one-day strike illegal and say it inadvertently plays into Gov. Bruce Rauner's plans of a state takeover of the school district. The union counters that a one-day strike is legal and will put pressure on state lawmakers to come up with a plan to help CPS find a financial foothold.
"If it were a contract strike, it would be illegal," Chicago Teachers Union President Karen Lewis told host Eddie Arruza on "Chicago Tonight" last week. "This is an unfair labor practice strike."
CPS CEO Forrest Claypool told host Carol Marin that the district's first priority is not legal action to prevent the walkout, but rather ensuring the wellbeing of students on Friday.
"We are looking at all options. I would say that in a handful of days, the likelihood of getting a court to issue an injunction is small given how the courts work," Claypool said. "That does not mean there won't be consequences for the action."
Claypool said that while any legal action is unclear, "teachers certainly won't be paid on that day."
For parents who cannot make other arrangements for their children on Friday, Claypool said there will be more than 250 locations around the city, including schools, libraries and parks, with adult supervisors. Those locations will be posted on the CPS website on Tuesday.
"We'll have locations that are convenient for parents where they know that the adult to student ratio is small enough that kids are safe," Claypool said.
Students will also be provided with two meals and enrichment activities, such as online learning and crafts. Claypool said the cost of this is unclear, but it will require a lot of overtime and help from other local agencies.
"We're spending whatever it takes to do it because we have to, and it's the right thing to do," he said. "The cost will be significant."
CTU leaders have said the one-day strike is designed to send a message to Springfield that the state budget impasse is hurting Chicago schools. Claypool said CPS welcomes the union to join in fighting what he calls a "discriminatory funding formula that's crippling our school system."
"I don't think a strike – inconveniencing parents and taking a day of instruction away from our children – is the way to act. Punishing our children and parents is not the way you get Springfield to act," Claypool said.
Claypool said he's doubtful that CPS will agree on a contract with the union before Friday's walkout, but they will be back at the bargaining table on the Monday morning following the strike.
---
Related stories from "Chicago Tonight"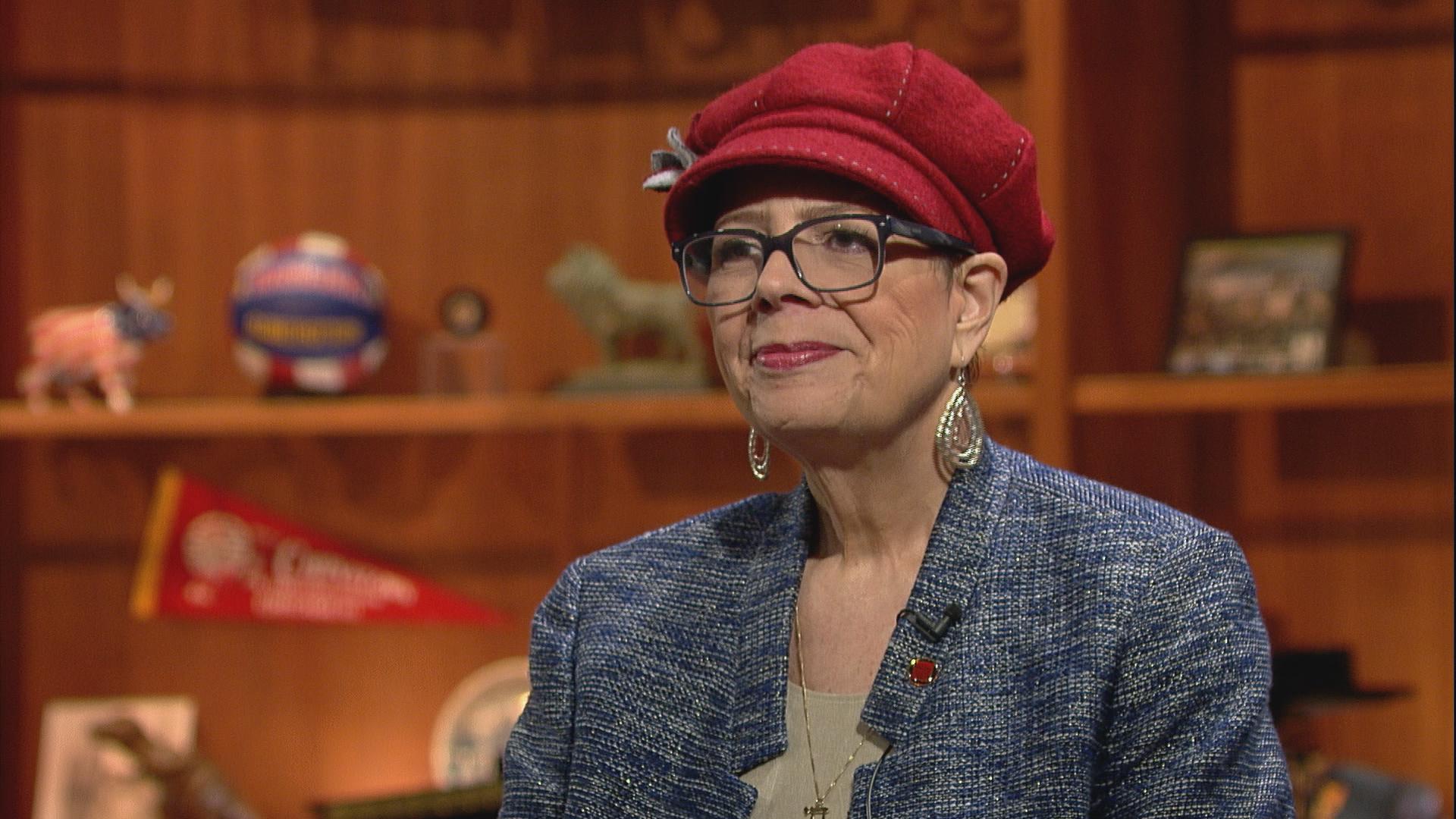 CTU President Karen Lewis Explains 1-Day Teachers Strike
March 24: Chicago Teachers Union President Karen Lewis said the newly approved April 1 walkout is not about contract negotiations with CPS. "If it were a contract strike, it would be illegal," Lewis said to Eddie Arruza. "This is an unfair labor practice strike."
---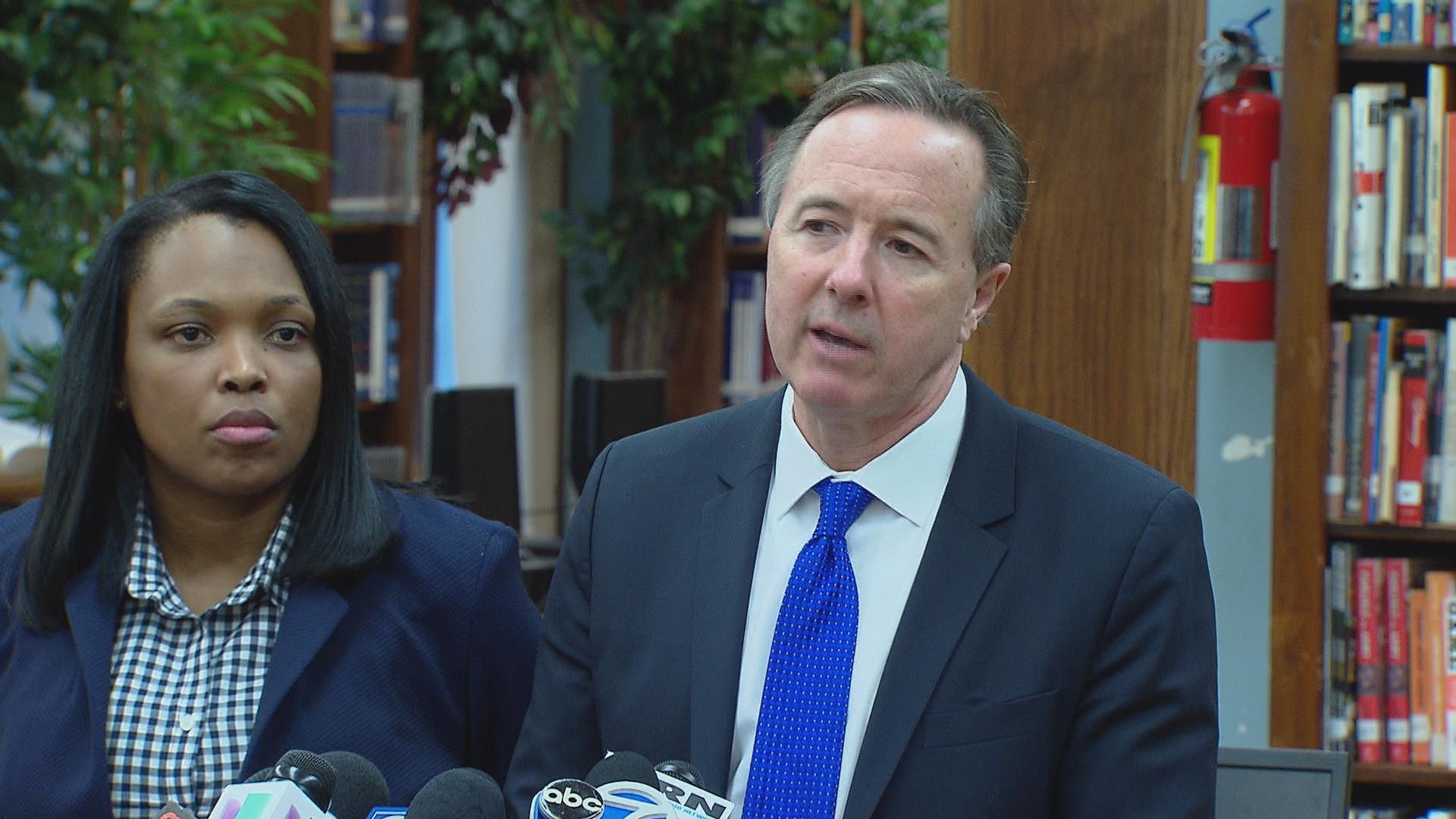 CPS Scrambles to Prepare for April 1 Teacher Walkout
March 24: The Chicago Teachers Union says the vote for a one-day strike passed overwhelmingly. But a vocal minority still opposes it.
---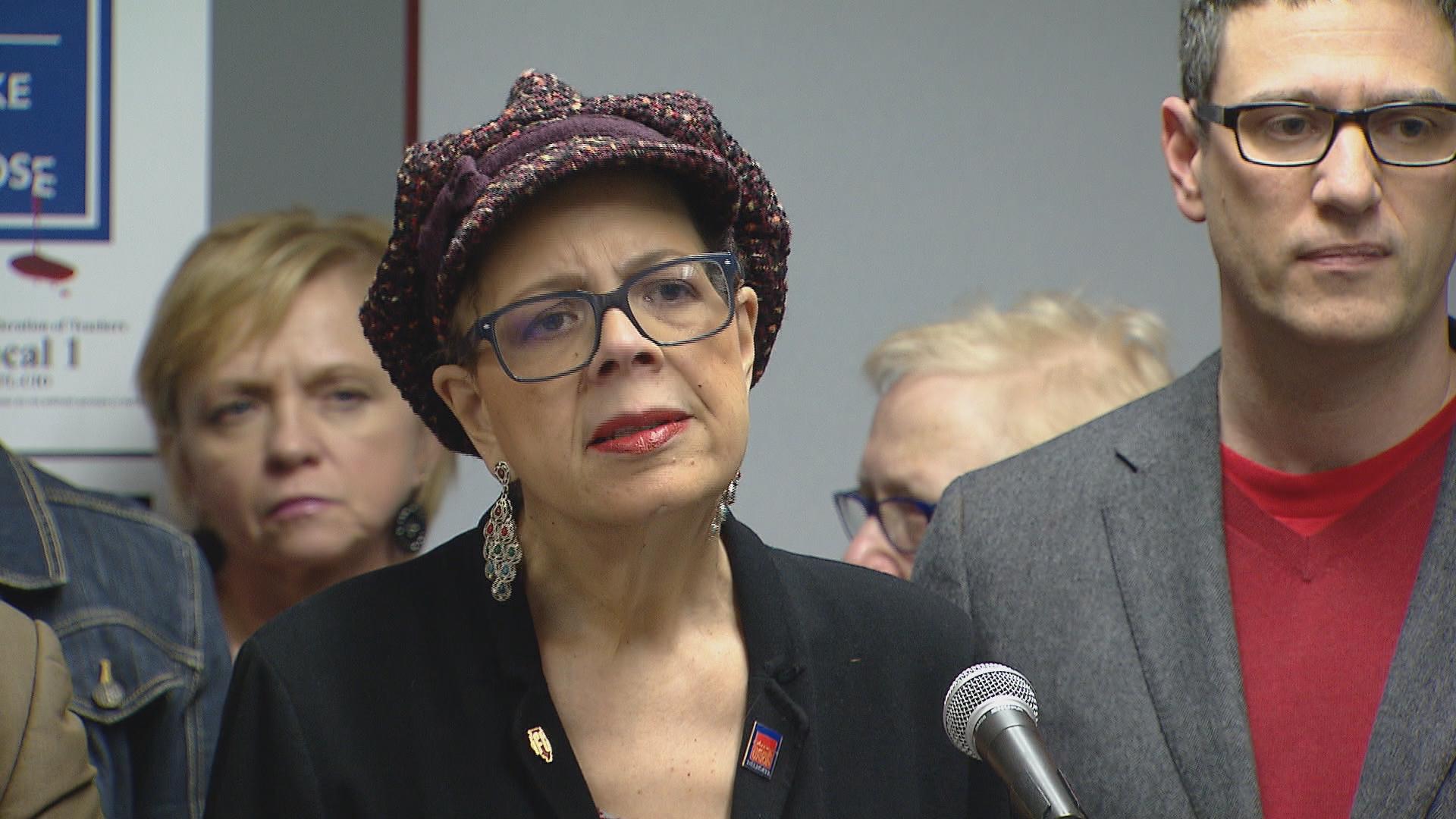 CTU Delegates Vote in Favor of April 1 'Day of Action'
March 23: The Chicago school board is served with a walkout notice by the teachers union on the same day the board sues the Illinois State Charter School Commission.
---
March 4: The Chicago Public Schools and the Chicago Teachers Union seem to be engaged in a game of "chicken," where the both sides continue to decelerate before collision.
---
CPS Teachers Among Those Laid Off in Latest Round of Cuts
Feb. 29: Chicago Public Schools students could see their teachers on the picket lines sooner than expected, as the district announces how many employees are being laid off today.
---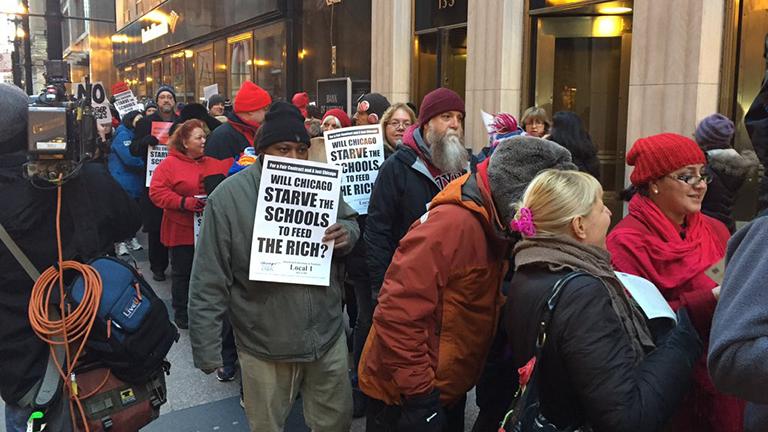 Chicago Teachers Union Rallies Against Cuts
Feb. 4: Chicago teachers took to the streets Thursday to protest $100 million in new cuts being made by the financially troubled Chicago Public Schools that is struggling to close a $480 million budget gap.
---