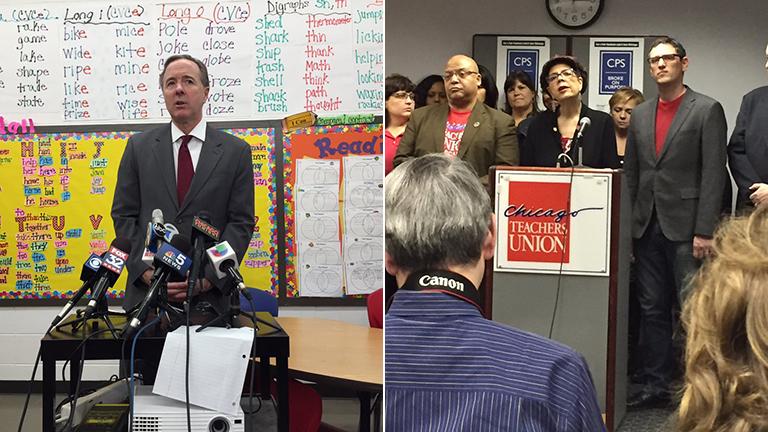 The Chicago Public Schools and the Chicago Teachers Union seem to be engaged in a game of "chicken," where the both sides continue to decelerate before collision.
CPS CEO Forrest Claypool on Friday backed off of a threat that the district would immediately end the teacher pension pickup and force teachers to pay their full 9-percent pension contributions. Claypool says he believes CPS is on solid legal ground to end the pickup anytime, but says he wants to wait until after an independent arbiter completes a fact-finding mission on April 18 as part of stalled contract negotiations.
CTU President Karen Lewis said she was "pleased" with the announcement and insists that the unilateral move to end the pension pickup would be illegal. In a counter move, Lewis backed off of the threat of a teachers strike starting April 1. Instead, she says, union members will engage in a "day of action."
Lewis would not specify what exactly that meant and whether or not it would result in the cancellation of classes.
Karen Lewis: CTU 'pleased' Claypool has delayed ending the pension pickup, but says CPS has a 'credibility problem' pic.twitter.com/MJxxgEH1K1

— Paris Schutz (@paschutz) March 4, 2016
---
When asked whether an April 1 strike was off the table, Lewis responded, "Nothing's off the table."
The two warring sides also clashed on the move toward an elected Chicago School Board. Yesterday, the Illinois General Assembly overwhelmingly passed a bill that would replace the mayor's appointed school board with 21 elected members.
"The answer to CPS' fiscal problems is not to have 21 politicians running the schools," Claypool said.
Claypool On elected school board: the answer to our fiscal problems isn't to elect 21 more politicians #CPS #chicagotonight

— Paris Schutz (@paschutz) March 4, 2016
---
The bill moves to the Senate, where Senate President John Cullerton, a close Emanuel ally, has indicated he would not call it for a vote.
"The people want this," Lewis said. "Republicans want it. President Cullerton's own two state reps voted for it. Why would he sit on it?"
Lewis today also acknowledged that her membership would not be able to strike over CPS' recent call for three unpaid furlough days for teachers. One of the days is the Christian holiday of Good Friday, when thousands of teachers have already requested the day off. He says the furloughs will save the district $30 million, while Lewis says it amounts to a 1.8-percent pay cut.
Follow Paris Schutz on Twitter: @paschutz
---
Related stories from 'Chicago Tonight'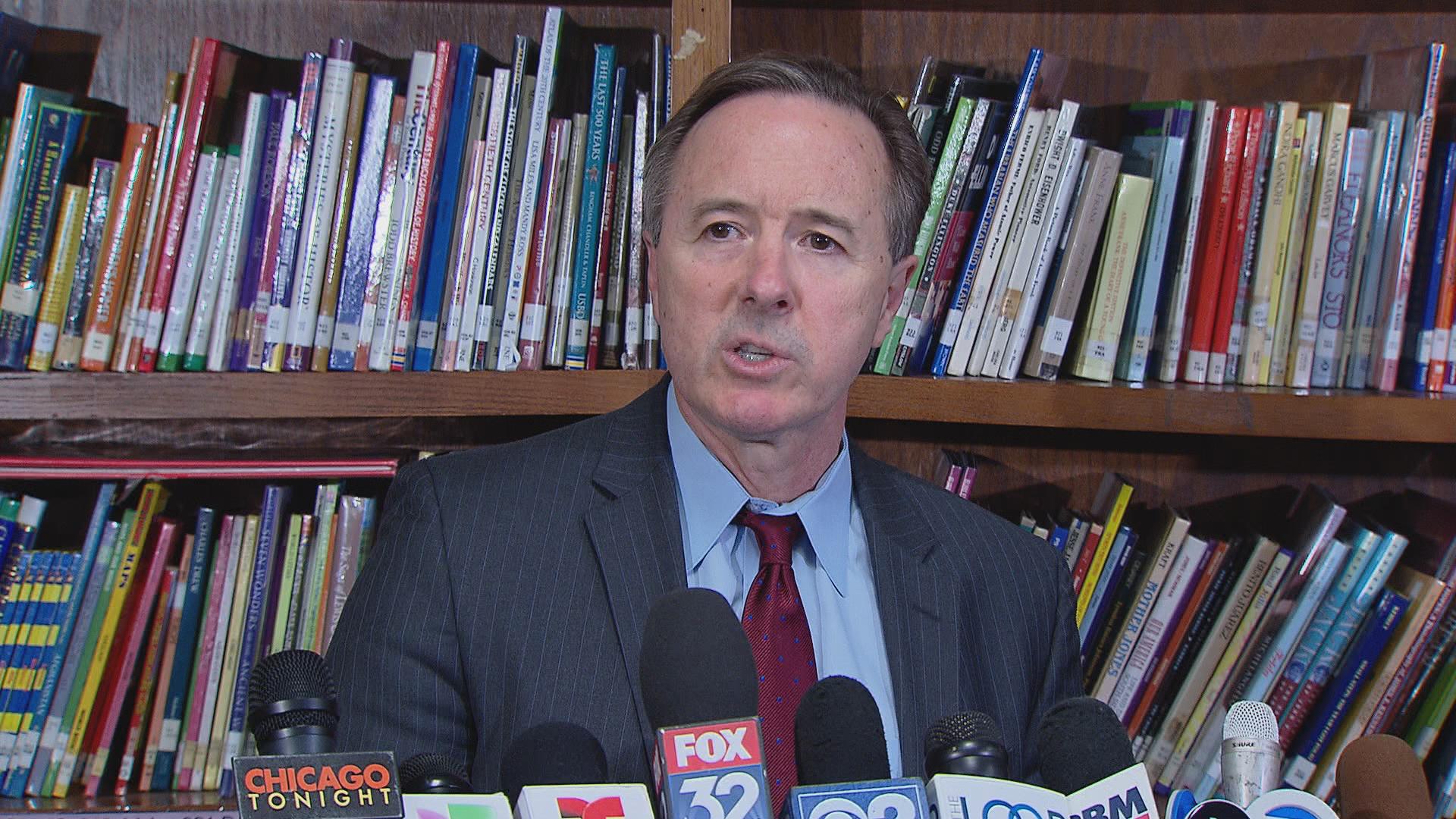 State Commission Overturns CPS Decision to Close 3 Low-Performing Charters
March 2: Three Chicago charter schools are celebrating a victory today: a state commission has ruled they will be able to remain open, despite Chicago Public Schools' plans to close them for poor performance.
---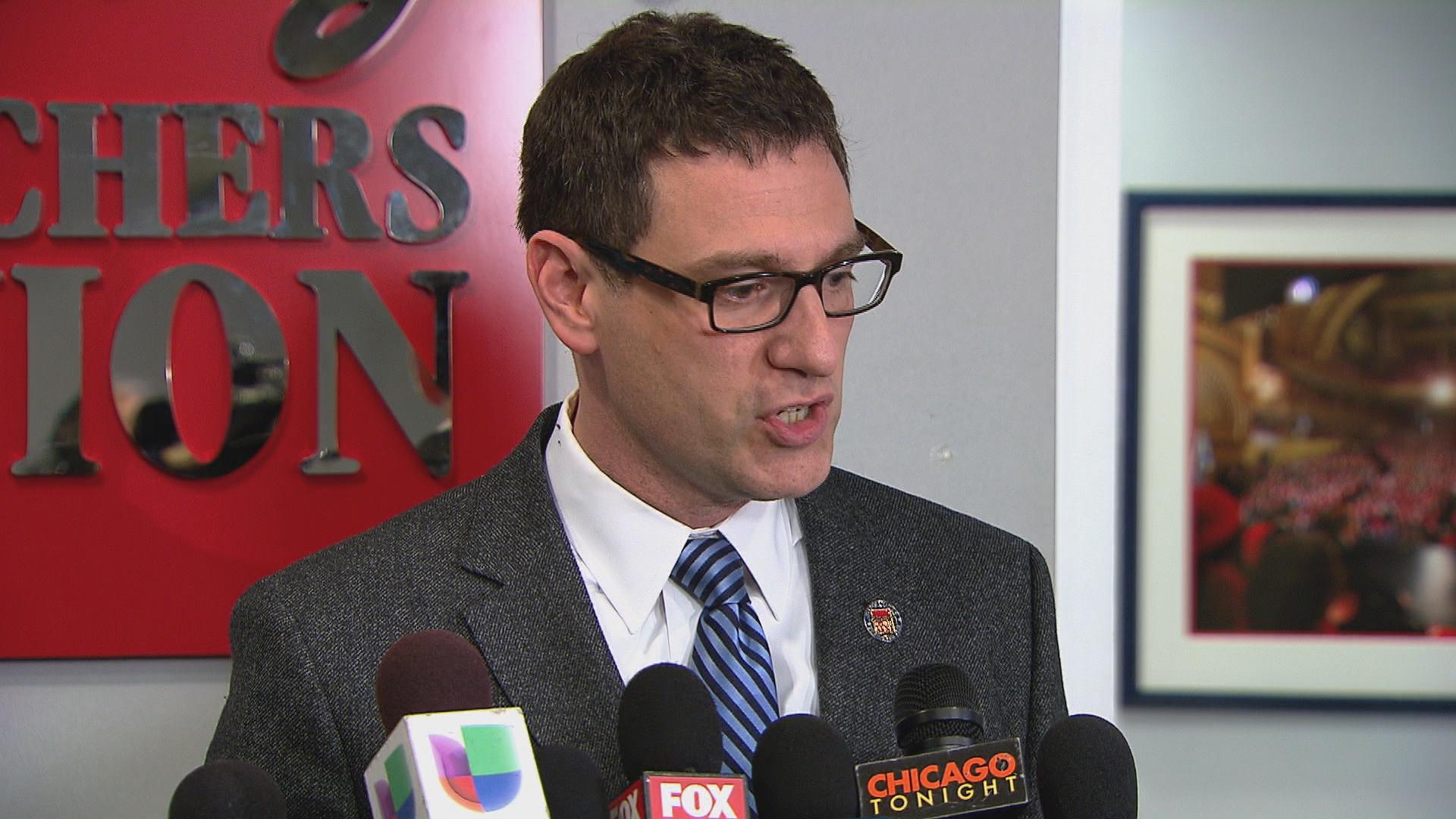 CPS Teachers Among Those Laid Off in Latest Round of Cuts
Feb. 29: Chicago Public Schools students could see their teachers on the picket lines sooner than expected, as the district announces how many employees are being laid off today.
---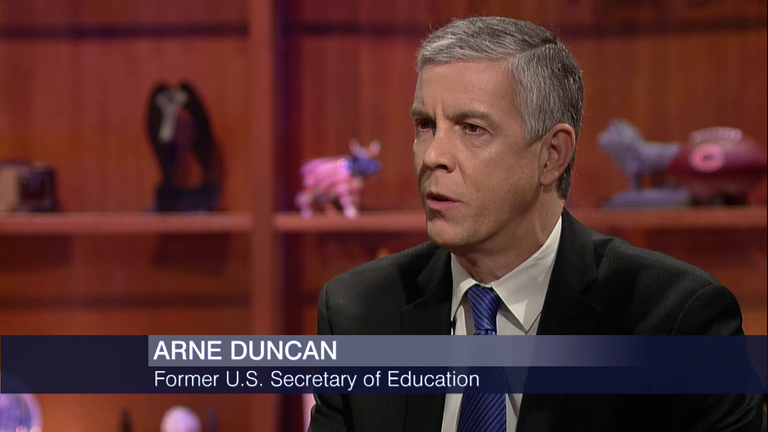 Former Education Secretary Arne Duncan on the State of Education
Feb. 22: "The crux of the issue is that Illinois' funding of public education is broken," the former U.S. Education Secretary said on "Chicago Tonight." Watch the full interview and get highlights from the discussion.
---