The video cannot be displayed.
Just a short while ago the Chicago Teachers Union's House of Delegates voted on a one-day walkout to happen next week.
This, despite warnings by school officials that any kind of job action righ now is illegal. The intensifying strain between teachers and the district comes as schools finances become more desperate and contract talks between CPS and CTU reamain at a standstill.
The CTU's House of Delegates is made up of 800 CTU members. The one-day walkout will happen on April 1.
After deliberation, CTU delegates voted overwhelmingly to authorize a strike on April 1, 2016. Additional info is forthcoming.

— ChicagoTeachersUnion (@CTULocal1) March 23, 2016
---
The CTU had originally asked CPS to reschedule one of two upcoming furlough days that the district has implemented to save $30 million. Those furlough days were to happen in late June when kids were out of school but teachers had professional developments days. But CPS said no to that change and clearly the teachers union wanted to make an impactful statement while kids were still in school.
Earlier today at a Chicago Board of Education meeting, CPS CEO Forrest Claypool expressed disappointment at the potential for what he called an "illegal strike."
"In January we reached a tentative new labor contract with CTU leadership, so we believe that a final contract can be reached if both parties continue to negotiate in good faith," Claypool said. "But rather than focusing on reaching an agreement, it is disappointing to see CTU's leadership promoting this illegal strike that would take a critical day of instruction away from our students, to say nothing of encouraging teachers to break the law."
CTU Vice President Jesse Sharkey said the walkout vote would have to be approved by what he called a substantial margin. We are told that 486 members voted in favor of the walkout and 124 voted against it.
In a letter to members emailed on March 14, CTU President Karen Lewis called the April 1 event a "showdown":
"The CTU, which had been seriously considering an unfair labor practice strike on April 1, is not prepared to stand down on that day—we do not trust the Board and we intend to organize a showdown on April 1 over the question of school funding and educational justice."
Lewis is scheduled to appear on "Chicago Tonight" on Thursday, March 24.
'Unaccountable commission'
Earlier today, the district filed suit against the Illinois State Charter School Commission after the six-member board unanimously overturned a CPS decision to close what CPS said were three severely underperforming charter schools. The schools all on the South Side: The Amandla Charter School in Englewood; Bronzeville Lighthouse Charter School in Bronzeville; and the Betty Shabazz, Sizemore Campus in West Englewood.
Claypool has called the panel an "unaccountable commission" appointed by the governor. In fairness, the commission was established under Gov. Pat Quinn and its members are a mixture of Quinn and Rauner appointees.
"Not only did the Illinois Charter Commission fail the children of Chicago by allowing these schools to continue operating without holding them accountable, they grossly overstepped their authority," Claypool said. "The Charter Commission ignored their own academic standards to keep these poor-performing schools open, despite their clear record for failing students who deserve a quality education. We have called on the General Assembly as well, to reign in this unaccountable commission and restore local control based on standards of accountability and quality."
The Illinois State Charter School Commission issued this response:
Claypool said the district will support legislation that would remove the commission's ability to reverse a school district move to deny or revoke charter school agreements. Similar legislation was approved by the House last year and is currently pending in the Senate.
---
Related stories from "Chicago Tonight"
March 4: The Chicago Public Schools and the Chicago Teachers Union seem to be engaged in a game of "chicken," where the both sides continue to decelerate before collision.
---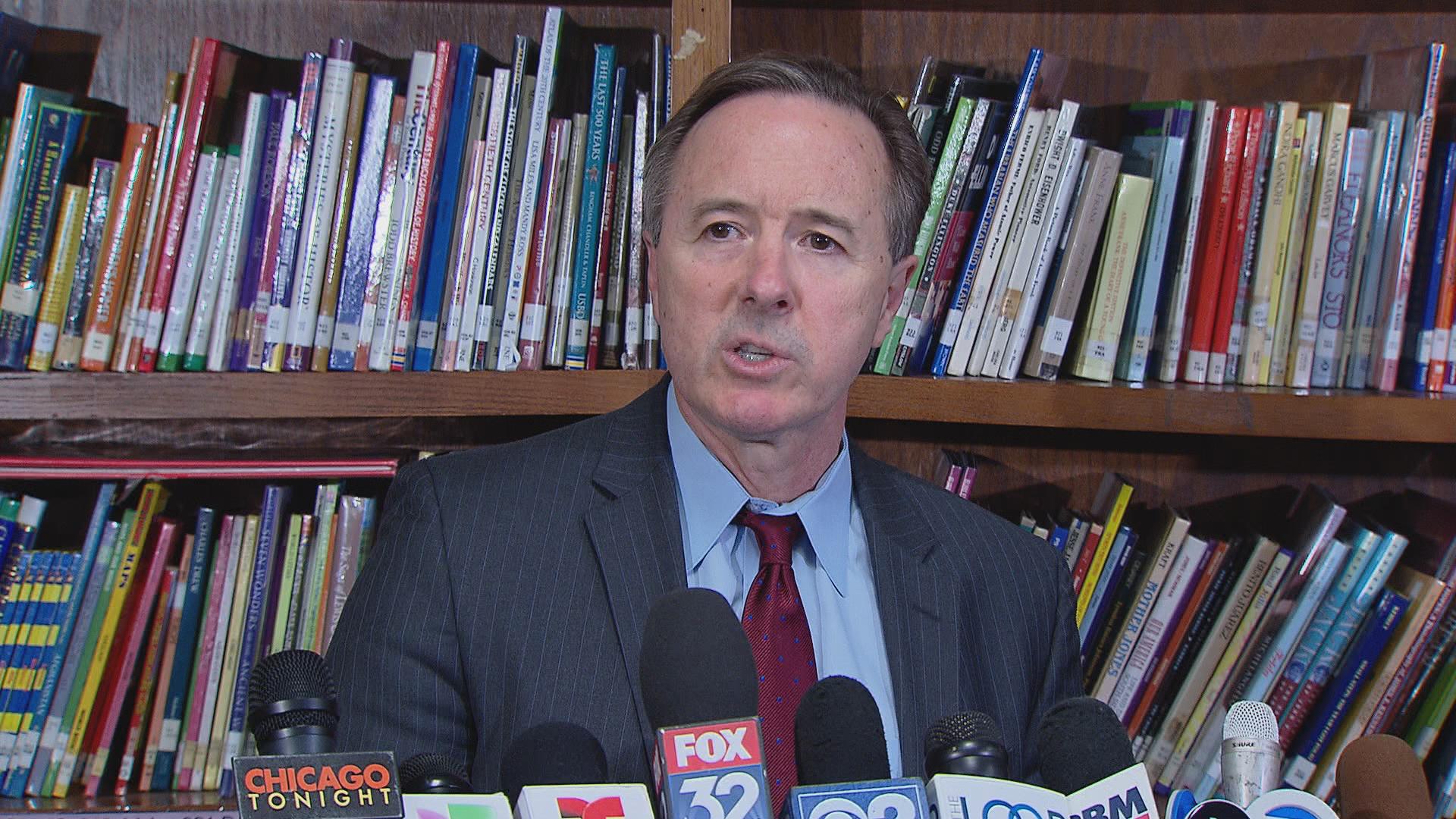 State Commission Overturns CPS Decision to Close 3 Low-Performing Charters
March 2: Three Chicago charter schools are celebrating a victory today: a state commission has ruled they will be able to remain open, despite Chicago Public Schools' plans to close them for poor performance.
---
CPS Teachers Among Those Laid Off in Latest Round of Cuts
Feb. 29: Chicago Public Schools students could see their teachers on the picket lines sooner than expected, as the district announces how many employees are being laid off today.
---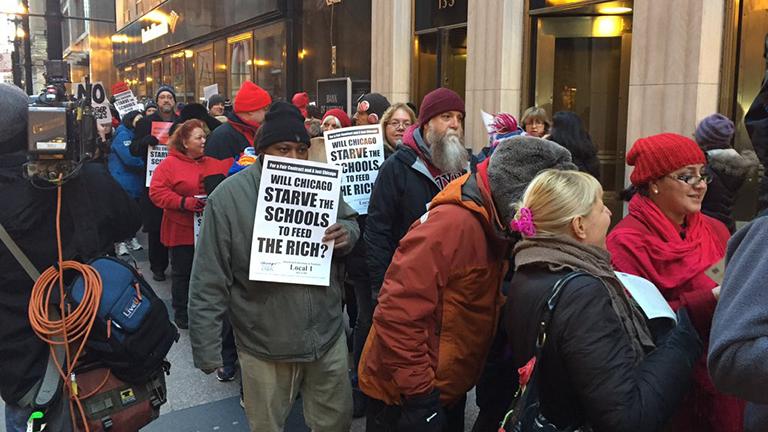 Chicago Teachers Union Rallies Against Cuts
Feb. 4: Chicago teachers took to the streets Thursday to protest $100 million in new cuts being made by the financially troubled Chicago Public Schools that is struggling to close a $480 million budget gap.
---