By a vote of 486 to 124 on Wednesday night, Chicago Teachers Union delegates approved a one-day strike for Friday, April 1.
The reasons and objectives for the walkout may be clear to some of the rank and file, but for many outside the school system, there are questions about what it is the teachers union and its members want to accomplish. And even with clear explanantions, there are some who wonder if in these very difficult times for Chicago and the state, the teachers may be doing themselves more harm than good by staging a job action.
Chicago Public Schools CEO Forrest Claypool quickly condemned the strike as illegal, and said it plays into the hands of Gov. Bruce Rauner, who's been angling to put CPS into bankruptcy and have the state take it over.
He also stressed CPS' committment to reaching a contract agreement with CTU.
"We have already reached a tentative contract agreement with CTU leadership once and there is no reason to believe we cannot again," Claypool said in a statement.
Chicago Teachers Union President Karen Lewis said the strike is not about the contract.
"If it were a contract strike, it would be illegal," Lewis said to host Eddie Arruza on "Chicago Tonight." "This is an unfair labor practice strike."
According to Lewis, much of the blame for CPS' dire financial situation belongs in Springfield.
"This [strike] is a call for revenue for funding the schools and social services in this state appropriately," Lewis said. "This is not just from pre-K to 12, this is also higher ed, this is the map grants that our students, many of whom graduated from CPS schools, are not getting because of this budget crisis and the fact that the governor has completely shut down the budget process until he gets his wish on anti-union agenda."
Lewis also said cuts to special education and growing classroom sizes are the result of slashed state budgets.
"We're not out here by ourselves doing this. This is not just CTU, and I think that's the part that people don't quite get," Lewis said. "We are literally dying a death of a thousand cuts."
Like many other organizations in the state, Lewis said, CPS is suffering from the Illinois budget impasse and should stand with the CTU.
"CPS should be with us marching for the revenue because we are working with other organizations that are suffering because of the budget impasse," Lewis said. "We will eventually get a contract. But what good is a contract if there's no money to pay for it?"
---
Related stories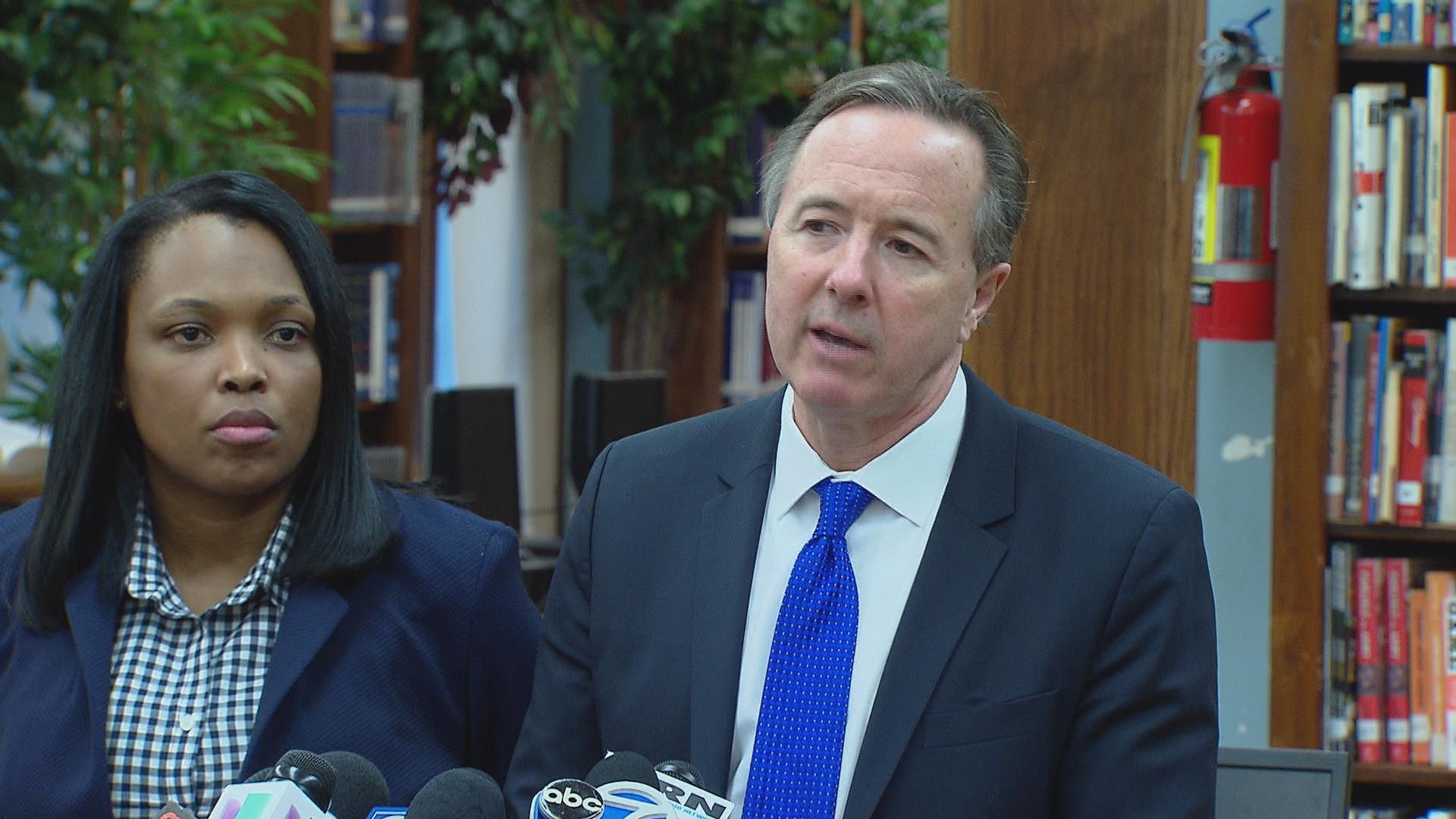 CPS Scrambles to Prepare for April 1 Teacher Walkout
The Chicago Teachers Union says the vote for a one-day strike passed overwhelmingly. But a vocal minority still opposes it.
---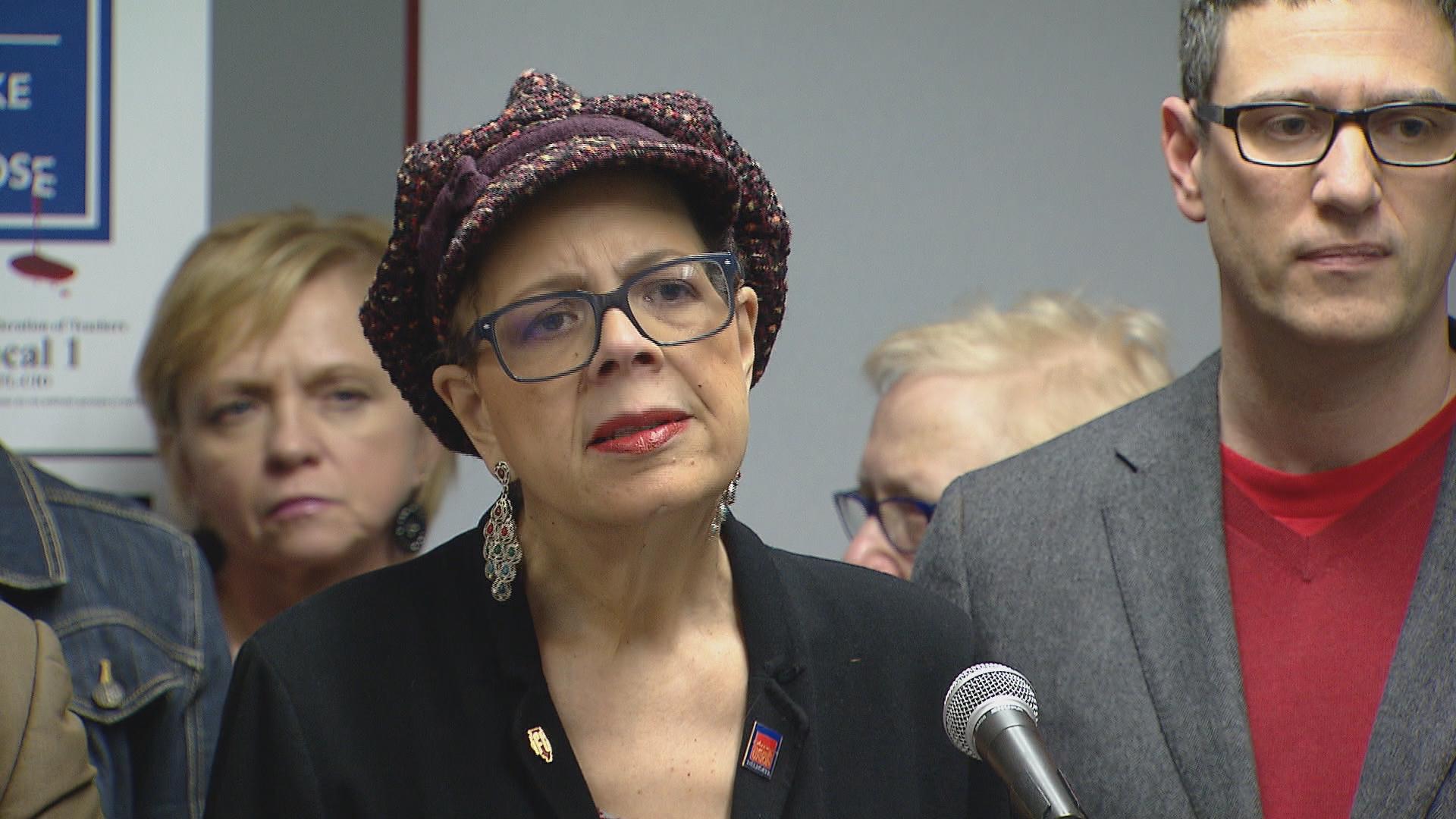 CTU Delegates Vote in Favor of April 1 'Day of Action'
March 23: The Chicago school board is served with a walkout notice by the teachers union on the same day the board sues the Illinois State Charter School Commission. 
March 4: The Chicago Public Schools and the Chicago Teachers Union seem to be engaged in a game of "chicken," where the both sides continue to decelerate before collision.
---
CPS Teachers Among Those Laid Off in Latest Round of Cuts
Feb. 29: Chicago Public Schools students could see their teachers on the picket lines sooner than expected, as the district announces how many employees are being laid off today.
---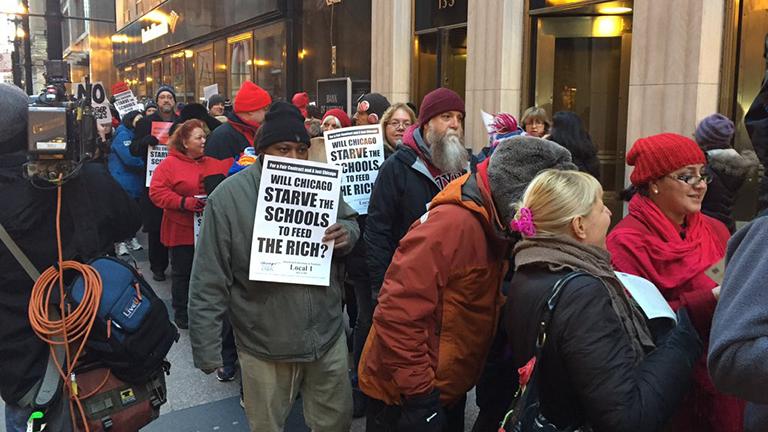 Chicago Teachers Union Rallies Against Cuts
Feb. 4: Chicago teachers took to the streets Thursday to protest $100 million in new cuts being made by the financially troubled Chicago Public Schools that is struggling to close a $480 million budget gap.
---