More fallout today from the scandal that has ensnared former CPS chief Barbara Byrd-Bennett. Two others accused of concocting the alleged scheme to steer $23 million in CPS contracts their way in return for bribes and kickbacks appeared in federal court today.
Byrd-Bennett yesterday pleaded guilty to the scheme and faces seven and a half years in prison. Gary Solomon and Tom Vranas, the owners of SUPES Academy and Synesi Associates, pled "not guilty."
Solomon and Vranas entered their pleas in front of Federal District Judge Edmond Chang with their lawyers at their sides. Vranas, a firearm owner, was ordered to turn in his FOID card and a Taser that he is said to own.
They are facing more than 20 counts each of mail and wire fraud, and bribery in the scheme to steer $23 million in CPS money to their companies to train CPS principals. Emails released in the indictment illustrate an agreement that Byrd-Bennett would receive $2 million in bribes and kickbacks in exchange for steering the business their way. 
The not guilty plea does not necessarily mean the case is going to trial, but that the two sides may still be negotiating a plea deal.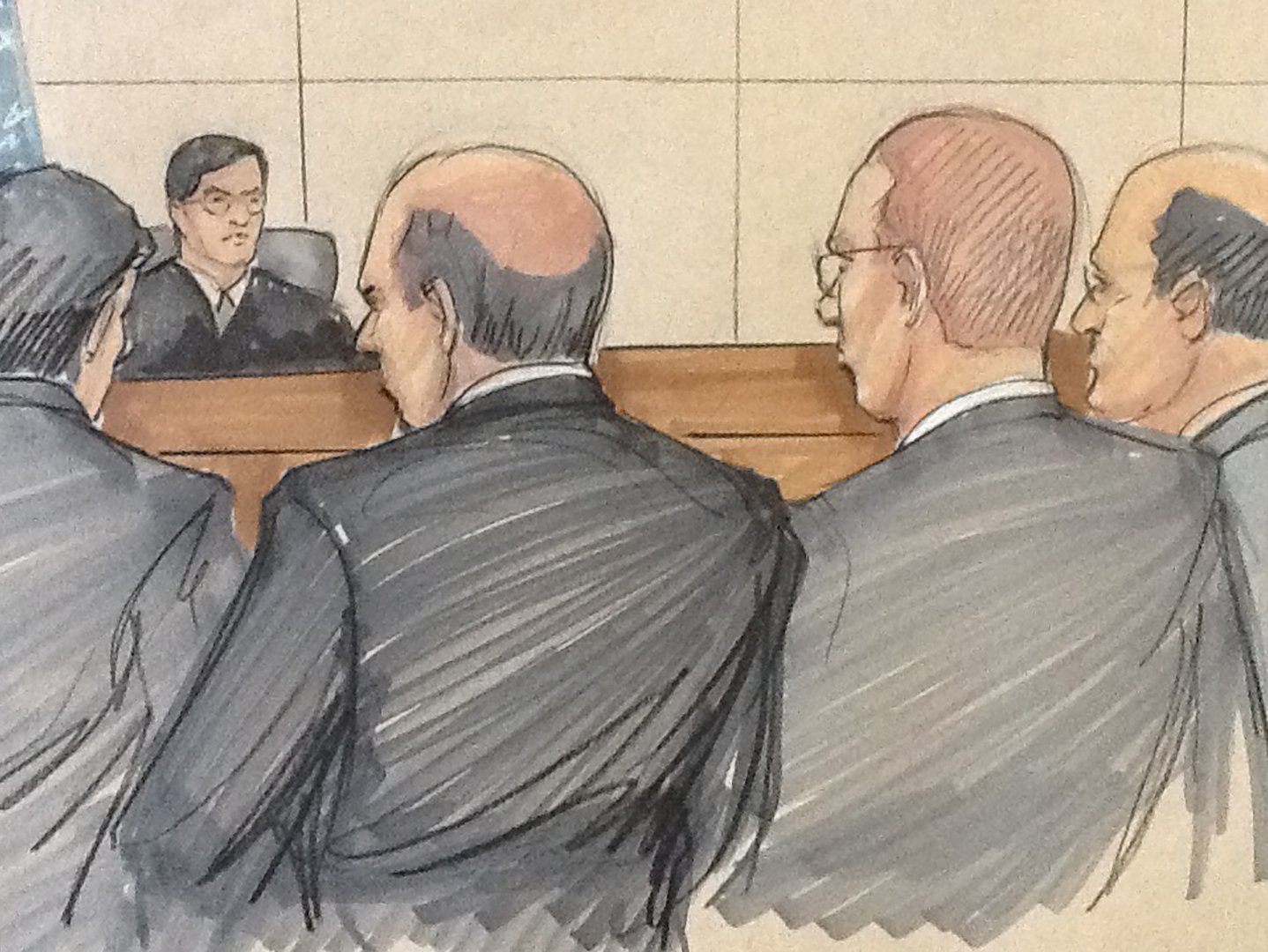 Courtroom sketch (Thomas Gianni)
"Mr. Solomon has cooperated every step of the way. We anticipate future cooperation," said attorney Anthony Masciopinto. "He stands by his product and the services he provided to the public school system, and we're going to let this process play out."
The two each face up to 20 years in prison if convicted and fines of $250,000. They were released on bond and will next appear in court on Nov. 18.
Meanwhile, Mayor Rahm Emanuel aimed to distance himself from the scandal and questions that he perhaps knew Solomon prior to Byrd-Bennett's employment with CPS. The mayor has said that his aides were aware of the $20 million SUPES contract that sparked the scandal and asked tough questions before Byrd-Bennett complained that she was being micromanaged.
The Chicago Sun-Times reports that Solomon had been in contact with Emanuel's education policy advisor Beth Swanson and had pushed Byrd-Bennett to land the CPS job. When asked about his relationship with Solomon today, Emanuel said there isn't one and there never was one.
"I don't know Gary Solomon," Emanuel said. "I never met Gary Solomon. He's not a supporter of mine in effort."
Solomon's attorneys concurred. "We're not aware of any relationship to Mayor Emanuel," said attorney Shelly Kulwin.
Byrd-Bennett, according to the indictment, lied and actively hid her relationship with SUPES from the school board. She is said to be cooperating with the feds, although they haven't commented on a possible bigger case or what other targets they are after.
---
More stories, documents: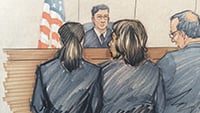 • Read Byrd-Bennett's 21-page plea agreement
---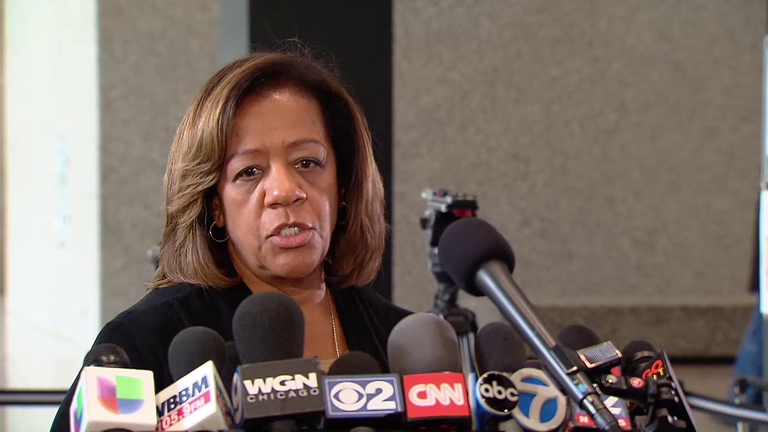 Former CPS CEO Pleads Guilty, Apologizes
Byrd-Bennett was in court Tuesday for an appearance and arraignment on charges of mail and wire fraud.
---
More Barbara Byrd-Bennett CPS Contracts Under Scrutiny
As Mayor Rahm Emanuel defends his role in the Barbara Byrd-Bennett scandal, "Chicago Tonight" has learned of another controversial CPS contract with someone else Byrd-Bennett used to work for.
---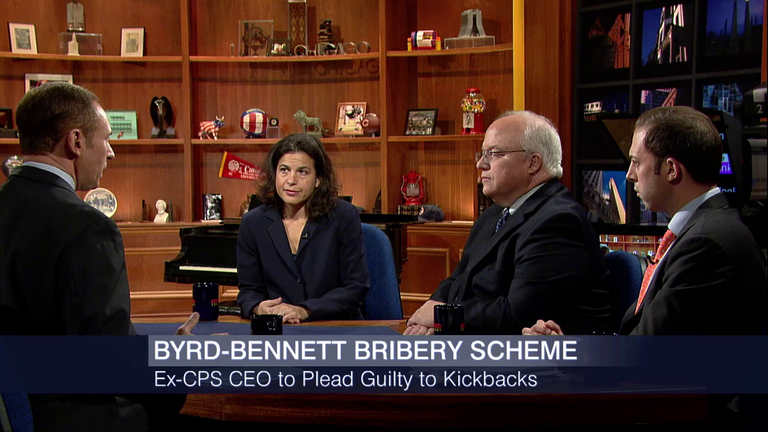 Examining the Indictment of Barbara Byrd-Bennett
We talk with the reporter who broke the story and the former CPS Inspector General who blew the whistle, as well as a former federal prosecutor.
---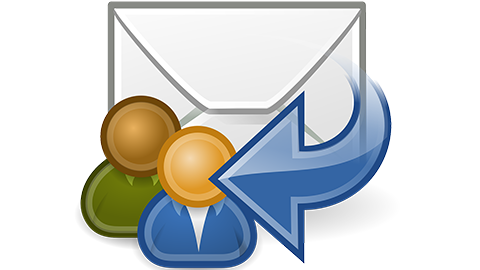 Dispelling the Myths of Email Privacy, Security
Heavily cited throughout the federal indictment against Barbara Byrd-Bennett are emails outlining the alleged kickback scheme tied to the controversial $20.5 million no-bid contract. We'll talk about the misconceptions and myths of email with the head of the Chicago office of security firm Kroll. 
---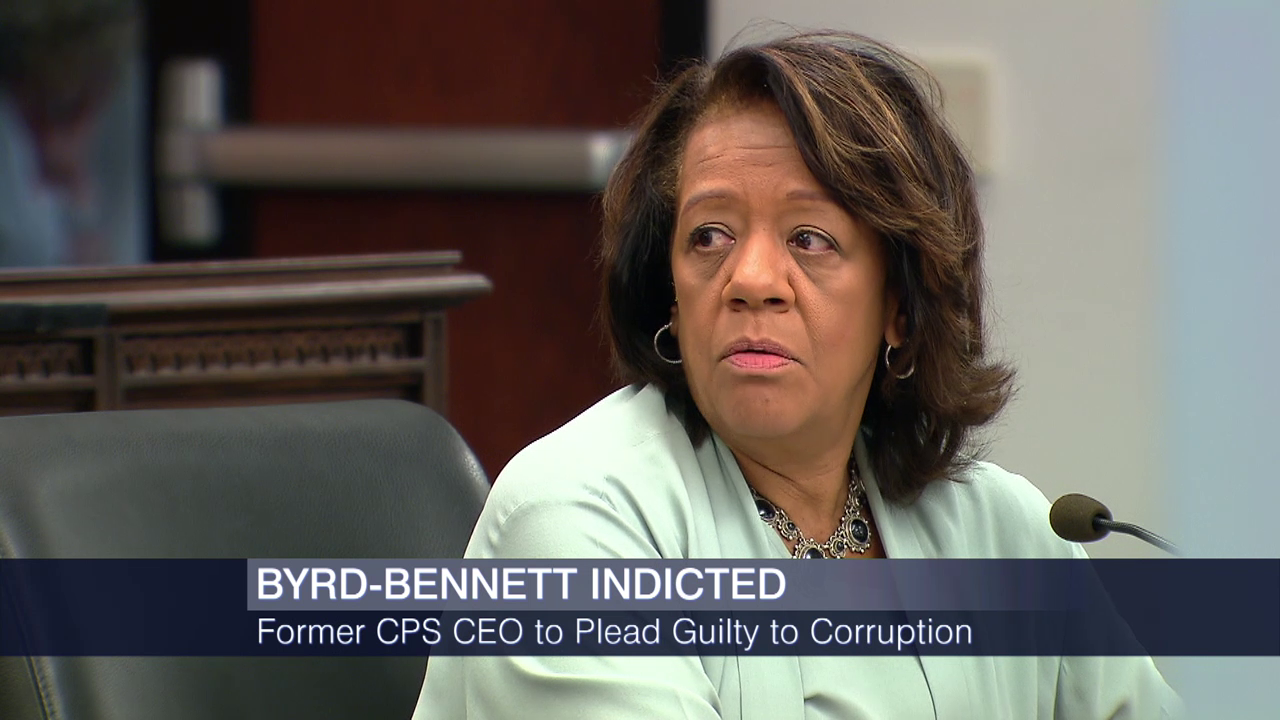 Barbara Byrd-Bennett to Plead Guilty in Bribery Scheme
The former Chicago Public Schools CEO is charged with 23 counts of federal corruption for her alleged role in a scheme to steer millions in CPS contracts to her former employer in exchange for millions in bribes and kickbacks.
---