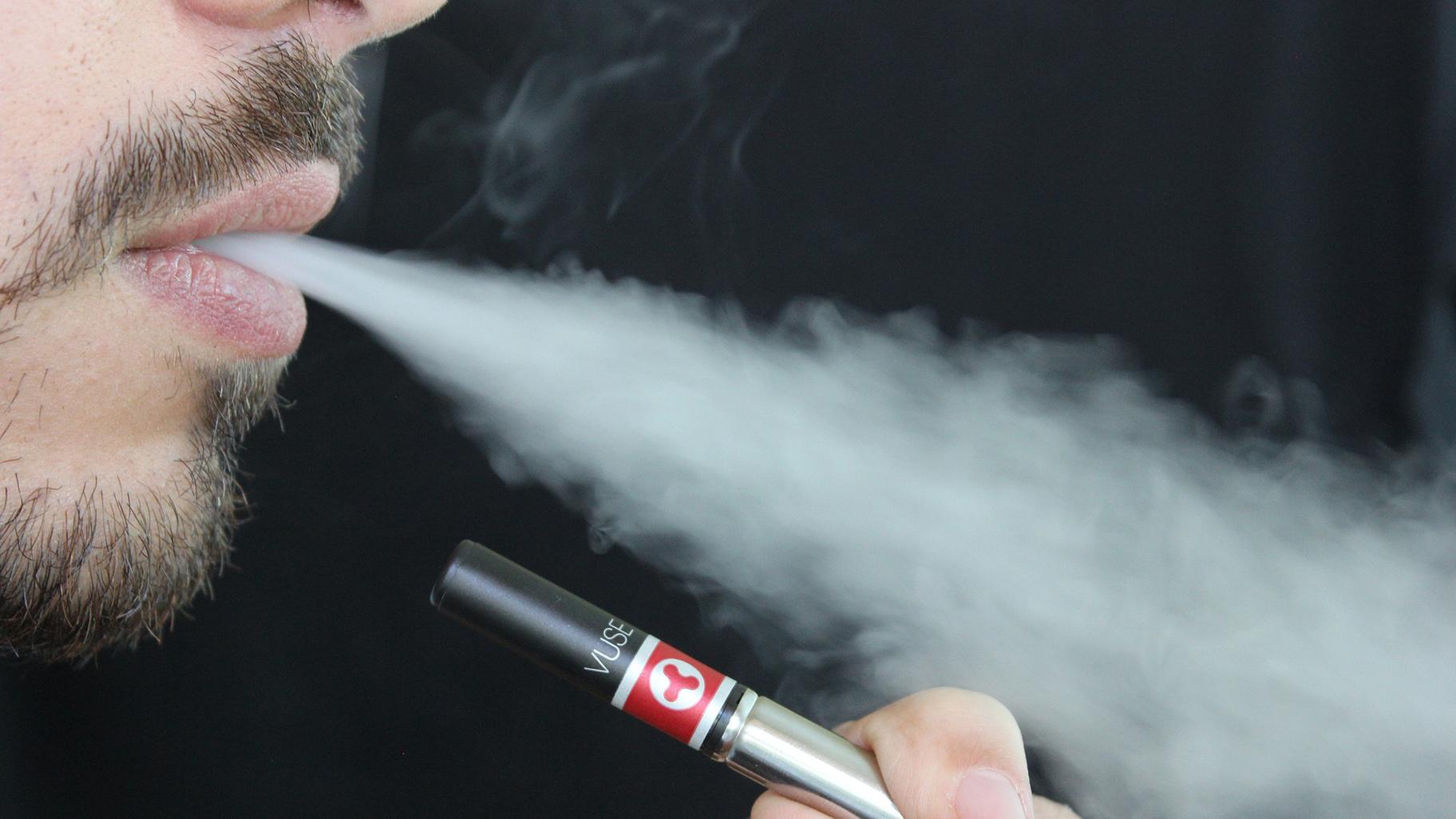 (lindsayfox / Pixabay)
Mayor Lori Lightfoot is calling for a citywide ban on flavored e-cigarette products in an effort to curb underage vaping. The city already bans the sale of flavored tobacco within 500 feet of high schools.
"My administration is committed to hearing community input and bringing stakeholders to the table to get this right, but the necessity for expanding this ban is clear," Lightfoot said at a Monday morning press conference. "The dangers are manifesting themselves literally every day. We must act and we will."
Last week, the Illinois Department of Public Health reported 52 confirmed cases of hospitalizations for severe respiratory illnesses linked to vaping in the state since April. Six people have died across the country, including an Illinois resident.
While Lightfoot said she'd consider an outright ban on all e-cigarette products, her administration is starting with flavored tobacco products "because we know this is a gateway in which children become addicted."
Across the country, 5 million teens currently use e-cigarettes, including 1 in 4 high school students, according to the U.S. Centers for Disease Control and Prevention. Over the past year, there's been a 78% increase in the number of high school students using e-cigarettes and a 48% increase in middle school students using the devices, according to the CDC.
"The fact is more than 80% of young people who try tobacco start with flavored products such as e-cigarettes and cigarillos. ... The companies that produce and market these products see children as part of their bottom line, as shameful as that is," Lightfoot said. "I say this as both a mother and a mayor, we will not stand idly by as flavored tobacco becomes young people's most common path to addiction."
Lightfoot's proposed ban comes a week after the federal government announced plans to ban thousands of flavors used in the devices to combat a recent surge in underage vaping.
With the federal government committed to taking action, the challenge becomes educating students and parents about the dangers of vaping, said U.S. Sen. Dick Durbin.
"We've got to convince students first (vaping) is a bad idea. We've got to convince their parents that it's not a harmless cloud of smoke around their heads," he said. "And we've got to take into consideration that 5 million high school students across the U.S. are using vaping products and they are addicted in different levels to nicotine."
Durbin also called for swift action to address the addiction found in schools across the country. "We need an immediate strategy to educate our children and to support those who are addicted so that they are not sentenced to a lifetime of using nicotine products," he said.
While Chicago Public Schools' code of conduct prohibits such items in schools, educators say they are difficult to detect. Amundsen High School Principal Anna Pavichevich said the school's metal detectors failed to detect e-cigarette devices when she walked through them with a dozen different e-cigarette devices in hand.
CPS CEO Janice Jackson said vaping is a "growing menace" for CPS students that must be attacked head-on. Jackson says the district has begun providing parents with information about the growing problem of vaping along with tips like how to spot an e-cigarette device or talk to students about the risks associated with them.
"Because stopping this trend must begin with students themselves, we will work directly with our children to educate them on the dangers they are exposing themselves to every time they consider vaping," she said.
Contact Kristen Thometz: @kristenthometz | (773) 509-5452 |  [email protected]
---
Related stories:
Suburban Teen With Severe Lung Damage Files Lawsuit Against E-Cigarette Maker Juul
Health Officials: Hospitalizations in Illinois Linked to Vaping Climbs to 52
Potency of Wisconsin THC Cartridges May be Higher than Claim
Government Will Propose Banning Flavors Used in E-Cigarettes
Wisconsin Man Accused of Making Illegal Vaping Cartridges
Lack of E-Cigarette Regulations Complicates Explanation for Lung Illnesses
---