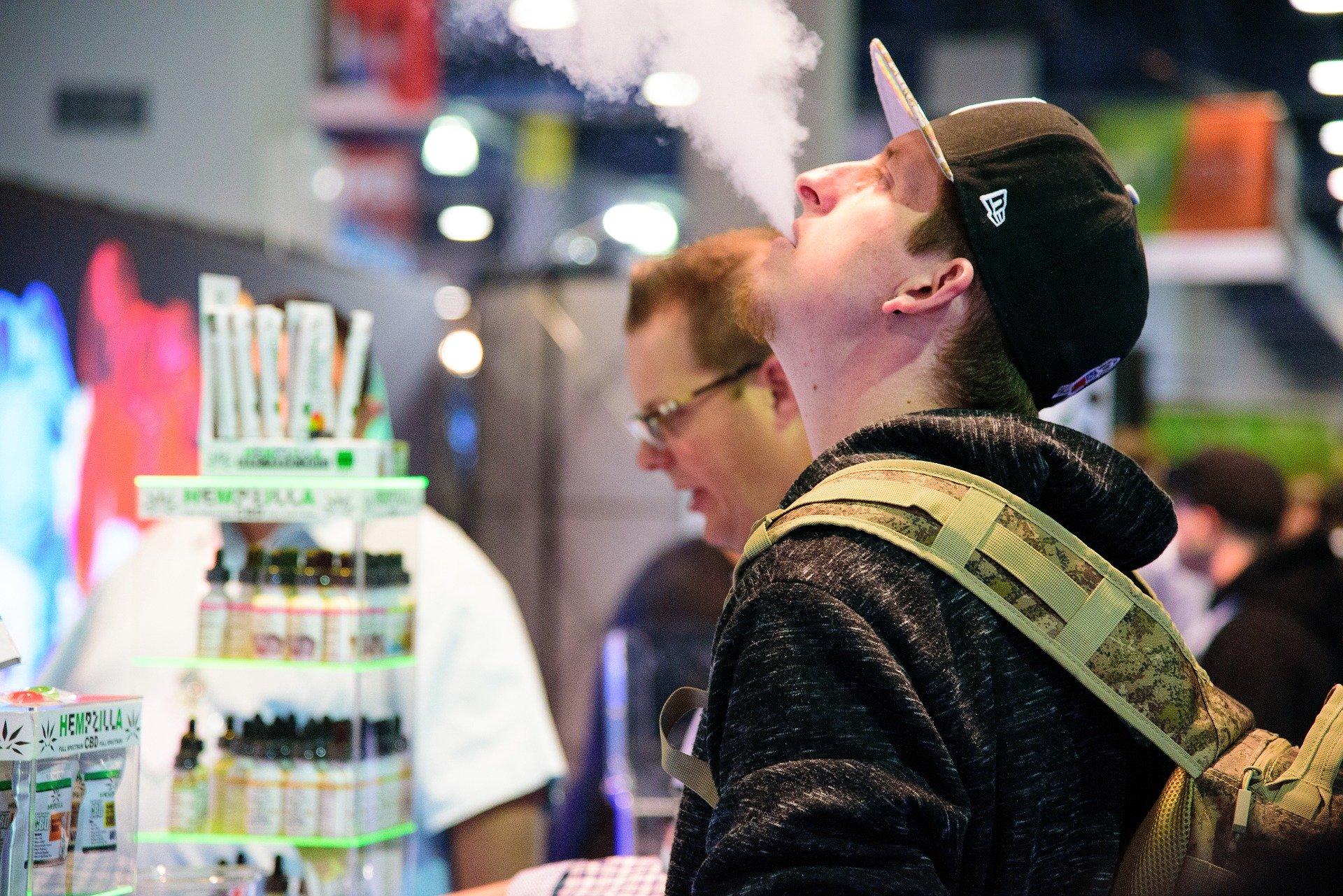 (sarahjohnson1 / Pixabay)
An effort to ban the sale of all flavored tobacco products in Chicago will take center stage Monday, as aldermen redouble their effort to reduce a surge in vaping by teens.
However, the move will be hotly opposed by business groups that plan to tell aldermen that such a ban could hurt small businesses struggling to stay afloat amid the twin crises of the coronavirus pandemic and the unrest touched off by police brutality protests.
The measure has the backing of 23 aldermen, three short of the 26 votes it needs to pass. The City Council's Health and Human Relations Committee is scheduled to consider the measure at 10 a.m. Monday.
In an email to 19th Ward residents, Ald. Matt O'Shea said he introduced the proposal because he believes flavored tobacco products "clearly target children and create a new generation of tobacco consumers."
The number of high school students who use electronic cigarettes has surged from 1.5% in 2011 to 27.5% in 2019, with more than two-thirds of all students using tobacco in the past month, according to data from the Centers for Disease Control and Prevention.
"Despite many regulations designed to keep tobacco products out of the hands of children, flavors like Loopy Pebbles, Fuji Apple, Strawberry Nectarine, Mango Cheesecake, Strawberry Churro Ice Cream, Watermelon Gummy, Orange Cream Supreme, Lucky Charms, Blueberry Cereal, I Love Cookies, and Milky Shake are readily available in Chicago," O'Shea wrote.
Mayor Lori Lightfoot has yet to weigh in on the proposal from O'Shea, an ally whom she appointed to chair the City Council's Aviation Committee.
Tanya Triche Dawood, vice president of the Illinois Restaurant Merchants Association, said O'Shea's proposal is like solving a problem with a "hammer when it needs a surgical instrument."
The measure would prevent adults from purchasing a wide range of legal tobacco products, including flavored cigars and chewing tobacco that have a limited appeal to teens, Triche Dawood said.
"That is a bridge too far," Triche Dawood said.
The city should not be considering placing additional restrictions on what gas stations and small businesses can sell at a time when many have seen their profits slashed nearly 30% by the pandemic, and then had to rebuild after the unrest.
"This is equivalent to kicking them when they are down," Triche Dawood said.
Instead of a citywide ban, the city should stop teens from using tobacco products with a crackdown on stores that are selling to minors in violation of state and city laws and launch an education campaign, Triche Dawood said.
A ban on the sale of flavored tobacco would not only hurt the businesses struggling during the pandemic, but also the city's budget, which relies in part on tobacco tax revenue, Triche Dawood said.
It would also send shoppers looking to buy flavored tobacco products to the suburbs, reducing overall sales and tax revenue, while boosting black market sales, Triche Dawood said.
In September 2019, Lightfoot vowed to support a citywide ban on the sale of all flavored tobacco amid an outbreak of lung illnesses that sickened more than 200 Illinois residents. 
"We will not stand idly by as flavored tobaccos become young people's most common path to addiction," Lightfoot said at the time.
However, Lightfoot never introduced a ban, and the issue faded from the spotlight as the number of illnesses dropped.
The same month that Lightfoot vowed to crack down on the sale of flavored tobacco, President Donald Trump announced his administration would ban most flavored e-cigarettes. However, stung by a backlash, the final ban exempted menthol and tobacco flavors, as well as flavored liquid nicotine sold in open tank systems at vape shops.
An effort to ban the sale of flavored tobacco products also failed at the state level during the fall of 2019, as support from health organizations and lawmakers could not overcome opposition from vape-store owners and business interests.
An effort by Ald. Raymond Lopez (15th Ward), a frequent critic of the mayor, introduced a measure banning the sale of all e-cigarettes in Chicago, whether flavored or not. That proposal never got a hearing.
In 2018, aldermen approved former Mayor Rahm Emanuel's proposal to hike the tax on the purchase of a device that vaporizes liquid nicotine by 87% and the tax on the sale of one milliliter of liquid nicotine by 118%. Stores were also required to keep all e-cigarette and liquid nicotine products behind the counter.
However, even as Emanuel frequently relished Chicago's status as having some of the toughest restrictions on the sale of tobacco, he supported a move in 2017 to allow stores near elementary and middle schools that sell cigarettes to sell flavored and menthol tobacco products. The sale of those products remains banned near high schools.
The City Council acted after owners of convenience stores and gas stations complained the ban on the popular tobacco flavors forced them to lay off workers and slashed their profit margins.
Since then, city and state lawmakers banned teens from buying tobacco products, raising the minimum age limit to buy tobacco to 21.
Contact Heather Cherone: @HeatherCherone | (773) 569-1863 | [email protected]
---