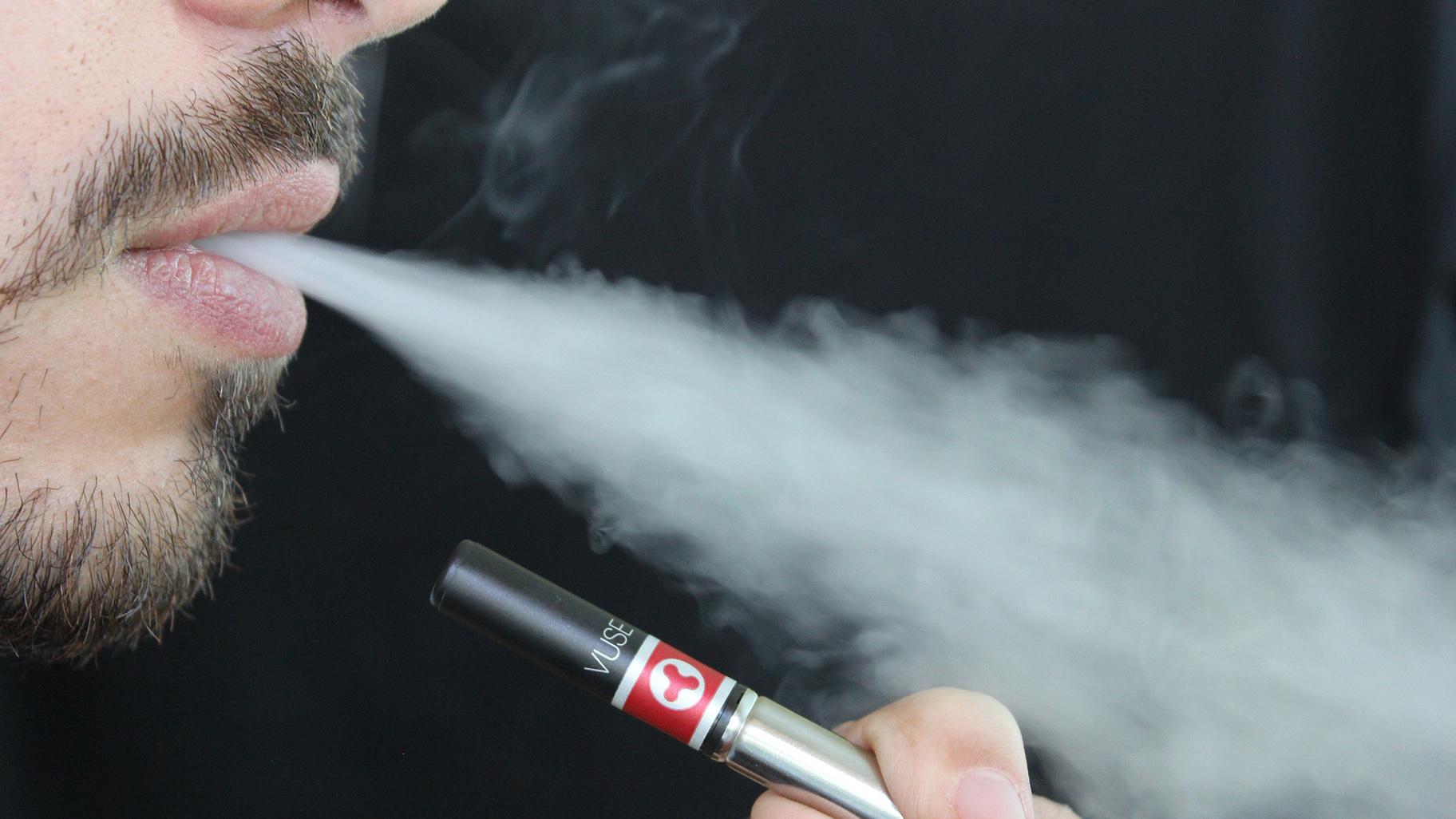 (lindsayfox / Pixabay)
The number of people hospitalized with severe respiratory illness linked to vaping continues to grow in Illinois, with 52 confirmed cases since May, according to figures released Thursday by the Illinois Department of Public Health. An additional 12 cases are under investigation, according to the agency.
U.S. government officials on Thursday refined how such illnesses are being measured, and reported 380 confirmed and probable cases in 36 states and one U.S. territory, reports the Associated Press. That's down from the 450 cited last week when officials were also including "possible" cases. Six deaths have been reported, including the death of an Illinois resident.
As health officials issue warnings against using e-cigarette products, the federal government announces plans to propose a ban on thousands of flavors used in the devices to combat a recent surge in underage vaping.
IDPH has been working with a team from the Centers for Disease Control and Prevention, the Food and Drug Administration and health departments in other states to identify the names and types of vaping products linked to the hospitalizations, as well as where they were obtained.
No single vaping device, liquid or ingredient has been tied to all of the illnesses, officials said. Reported symptoms have included coughing, shortness of breath, fatigue, diarrhea and vomiting, which worsen over a period of days or weeks before hospital admission. 
The American Vaping Association claims black market THC products are to blame for the reported illnesses, not nicotine vaping products. Many of the sickened – but not all – said they had been vaping THC, the chemical that gives marijuana its high, according to health officials.
The Washington Post reported last week that some state and federal health officials had linked vaping illnesses to a chemical derived from vitamin E. But the Illinois Department of Public Health says state officials have "not identified a specific causative agent" and are continuing to "look at all products."
Cases have been reported in Chicago and the counties of Champaign, Cook, DeKalb, DuPage, Henry, Kane, Kendall, Lake, Madison, McHenry, Peoria, Rock Island, St. Clair, Tazewell, Vermillion, Wabash, Will and Winnebago. Those affected are between the ages of 15-41, with a median age of 22, according to IDPH.
Note: This story has been updated to reflect U.S. government officials' revision in how it is classifying cases.
Contact Kristen Thometz: @kristenthometz | (773) 509-5452 |  [email protected]
---
Related stories:
Potency of Wisconsin THC Cartridges May be Higher than Claim
Government Will Propose Banning Flavors Used in E-Cigarettes
Wisconsin Man Accused of Making Illegal Vaping Cartridges
Lack of E-Cigarette Regulations Complicates Explanation for Lung Illnesses
Sen. Durbin Calls on FDA Commissioner to Act on Vaping Epidemic or Resign
US Health Officials Report New Vaping Deaths, Repeat Warning
Parents Sound Alarm on Vaping After Daughter's Near-Death Experience
Illinois Resident Who Was Hospitalized After Vaping Dies
---