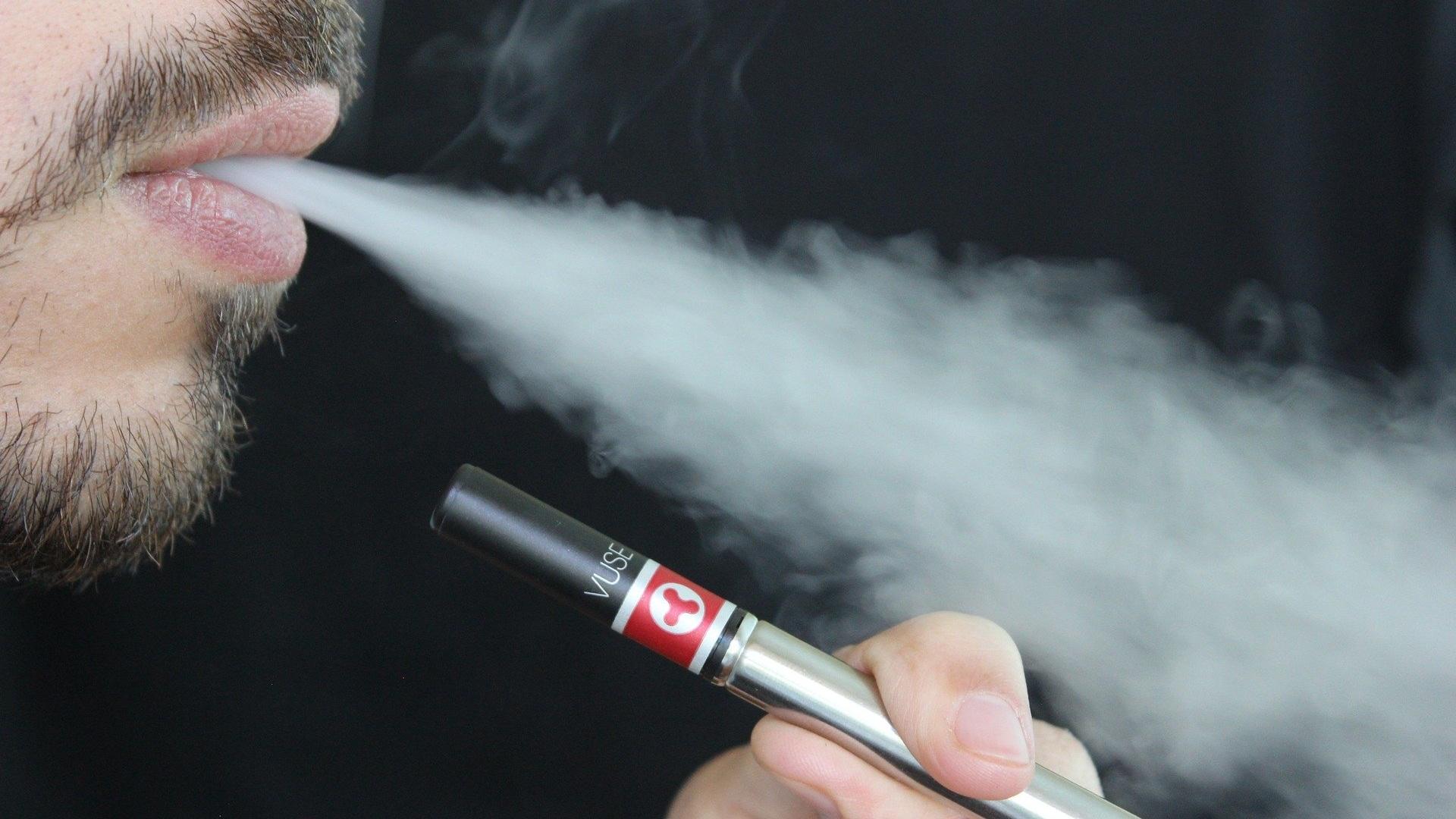 (Lindsay Fox / Pixabay)
Aldermen are set to consider a ban on the sale of most flavored liquid nicotine products in Chicago on Friday, after an effort to prohibit the sale of all flavored tobacco products failed to advance in July.
Spurred by a surge in vaping by teens, the measure set for a vote by the City Council's Committee on Health and Human Relations would ban the sale of all flavored nicotine products — except those that taste and smell like tobacco, according to the proposal.
The ban applies to products that feature liquid nicotine that has "tastes or aromas of menthol, mint, wintergreen, chocolate, vanilla, honey, cocoa, any candy, any dessert, any alcoholic beverage, any fruit, any herb, or any spice," according to the proposal.
The initial proposal from Ald. Matt O'Shea (19th Ward) would have banned all flavored tobacco products because he said they "clearly target children and create a new generation of tobacco consumers."
However, business groups pushed back on the ban, saying it could hurt small businesses struggling to stay afloat amid the twin crises of the coronavirus pandemic and the unrest touched off by police brutality protests.
Representatives of the American Lung Association, which backed the wider ban and lobbied for its passage, said the revised proposal did not go far enough to protect teens from becoming addicted because it would allow the sale of menthol cigarettes, which are popular in African American communities after decades of targeting marketing.
"It is past time we put an end to the tobacco industry's targeting of our youth and people of color," said Kristina Hamilton, director of advocacy for the American Lung Association. "An ordinance that does not include all flavored tobacco products, including menthol cigarettes, does not go far enough to protect the health of some of our most vulnerable communities."
The scaled-back ban would not apply to flavored cigarettes, cigars or chewing tobacco, according to the proposal, after objections from groups like the Illinois Retail Merchants Association. Instead, the ban takes aim at those who vape flavored tobacco.
But the revised ban is still unacceptable because it bans menthol-flavored liquid nicotine, according to IRMA Vice President Tanya Triche Dawood. That will force shoppers across the city's borders to purchase the popular products, she said.
"In an environment that has been particularly difficult for these sectors that have been significantly impacted by both a viral pandemic and looting, our businesses cannot afford to lose out on more revenue," Triche Dawood said.
The number of high school students who use electronic cigarettes has surged from 1.5% in 2011 to 27.5% in 2019, with more than two-thirds of all students using tobacco in the past month, according to data from the Centers for Disease Control and Prevention.
In September 2019, Mayor Lori Lightfoot vowed to support a citywide ban on the sale of all flavored tobacco amid an outbreak of lung illnesses that sickened more than 200 Illinois residents. 
However, the mayor has not weighed in on the measures considered by the City Council and never introduced a ban, and the issue faded from the spotlight as the number of illnesses dropped.
An effort to ban the sale of flavored tobacco products failed at the state level during the fall of 2019, as support from health organizations and lawmakers could not overcome opposition from vape-store owners and business interests.
An effort by Ald. Raymond Lopez (15th Ward), a frequent critic of the mayor, introduced a measure banning the sale of all e-cigarettes in Chicago, whether flavored or not. That proposal never got a hearing.
Lopez said he was not sure whether he would support the scaled-back ban, adding that it appears to be a "win for Big Tobacco."
Contact Heather Cherone: @HeatherCherone | (773) 569-1863 | [email protected]
---