Chicago's strained finances should come as no surprise to any city resident, least of all to the mayor-elect.
But a briefing from outgoing Mayor Rahm Emanuel's budget team had even Lori Lightfoot, fresh on the heels of a sweeping victory, taken aback by the depth of the challenge she'll soon inherit.
"It's very serious," Lightfoot said Friday during a one-on-one interview with WTTW News. "Far more I think than has been necessarily reported."
Lightfoot said she isn't prepared to get into specifics, but said that her team and Emanuel's are in preliminary discussions about solutions.
"We have to come up with a concrete solution so we can give taxpayers some relief, and give the city some breathing room so we can take on some of the other important issues. Pensions and city finances are clearly top of the list of priorities," she said.  "We have to have a future in this city where we're not shackled by the burdens of bad decisions and mistakes that were made, particularly around pensions. But we've got to make sure that we hold true to the promise to our pensioners, who make up a huge percentage of the middle class in our city. Making sure that we balance those issues and forge new solutions in a way that brings people to the table and doesn't make people leave the city."
But it's the city's violence that most worries Lightfoot, who has an 11-year-old daughter.
"I worry about our children growing up with so much trauma and fear. I worry about that a lot. It keeps me up at night," she said.
Lightfoot plans to keep Chicago police Superintendent Eddie Johnson, who was appointed by Emanuel, as the city's top cop through summer, when traditionally there's a surge in shootings.
Lightfoot and Johnson met Wednesday.
"I'm the mayor-elect, not the mayor," Lightfoot said when asked about her immediate plans to prevent that seasonal spike. "We need to drill down in particular areas and hot spots and make sure that we understand what the nature of the challenges are, what the plan is to make sure that … a lot of the shooting becomes this wave of retaliations and cutting that off and make sure that we have a real plan for that is something that I want to make sure that we focus very directly on."
More: Chicago's Top Cop Eddie Johnson on Smollett, Mayor-Elect Lightfoot
Lightfoot also said she plans to meet early next week with federal authorities, "because this is not a problem that can be solved by local law enforcement alone."
Curbing violence will also require economic development, particularly on the West Side; specific plans will be announced once they're ready, she said.
Suing actor Jussie Smollett isn't on her radar.
Chicago, under Emanuel, is threatening to file a civil suit against Smollett, an attempt to demand the former "Empire" actor reimburse the city for $130,000 in police overtime costs spent investigating an alleged January attack. Police and prosecutors maintain Smollett staged the attack as a desperate publicity stunt, despite prosecutors' surprise decision last month to drop 16 felony charges against him for falsely reporting a hate crime.
Lightfoot declined to say whether she'd continue that suit, saying she doesn't "know all the details."
"Look. We've got 10,000 things to do in this city and Jussie Smollett is not a big priority for me. I understand the emotion and sentiment. Anybody who perpetrates a hoax – and obviously I don't know the ins and outs of that case, but if there was a hoax that was perpetrated – there's got to be a level of accountability," she said. "But on the scale of all the things that we've got to think about – violence, education, municipal finance, making sure that we are keeping people in the city because we're building affordable housing – this doesn't rank for me."
Cook County State's Attorney Kim Foxx defends the decision of her office to drop those charges, but Foxx is facing intense backlash for it. On Thursday, Cook County's suburban police chiefs joined with the president of the Chicago Fraternal Order of Police to announce a vote of "no confidence" in Foxx for what they say is her lax approach to prosecutions and failure to hold criminals accountable.
More: Chicago Police Union, Suburban Chiefs Call on Kim Foxx to Resign
Don't count Lightfoot among those calling for Foxx's resignation.
"I think she's doing the things that are necessary to bring credibility back to that office and make sure that people have confidence in the criminal justice system and I support her," Lightfoot said. "I like Kim Foxx. I think she's a strong person. She's trying to change a culture that has been in place for a very long time and of course there are going to be detractors and people that criticize. But my dealing with her have always been very cordial, very professional."
That's despite Foxx's ties to Lightfoot's mayoral opponent, Toni Preckwinkle. Foxx previously served as chief of staff to Preckwinkle, who remains president of the Cook County Board of Commissioners.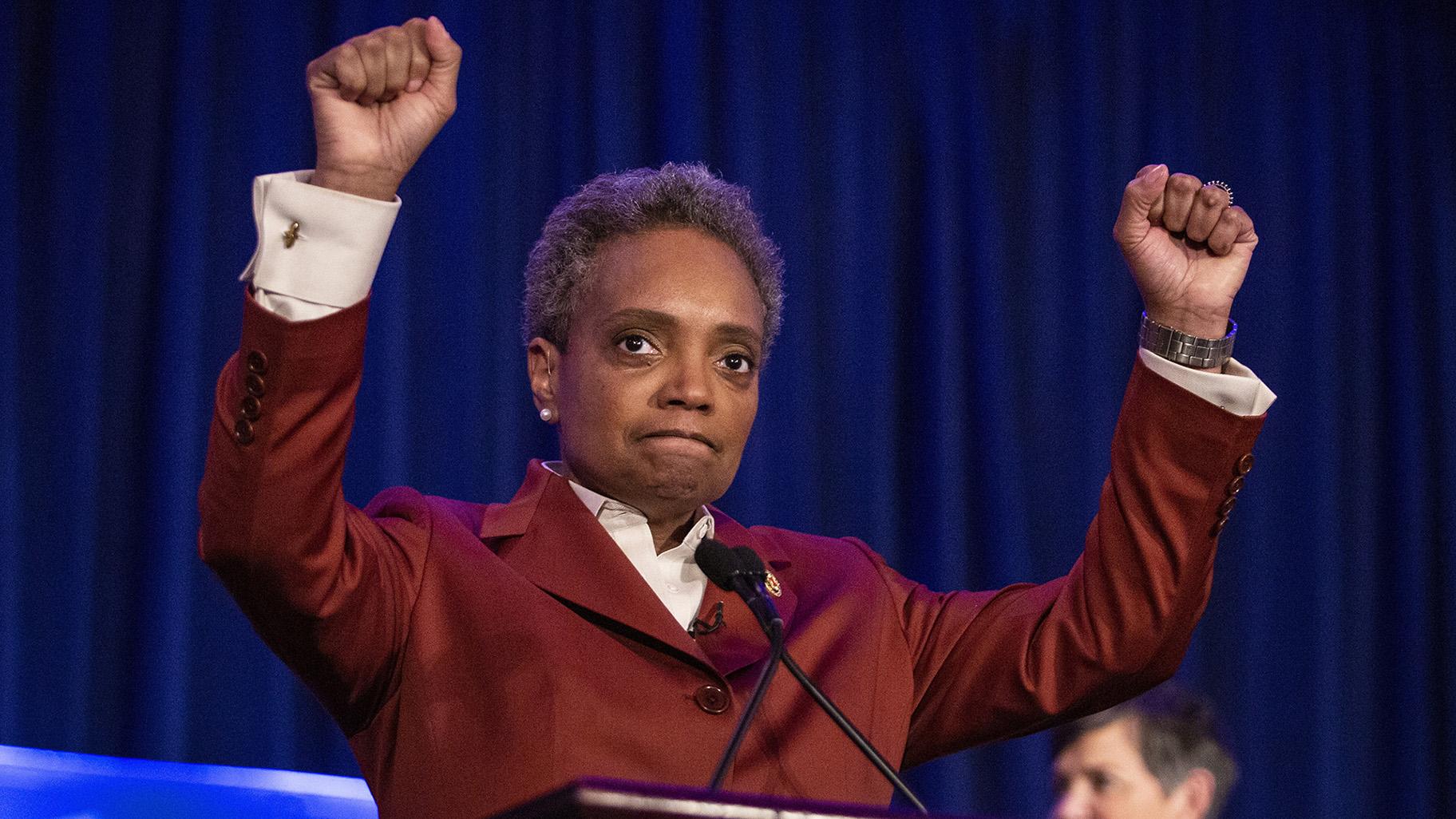 Lori Lightfoot celebrates at her election night rally at the Hilton Chicago after defeating Toni Preckwinkle in the Chicago mayoral election, Tuesday, April 2, 2019. (Ashlee Rezin / Chicago Sun-Times via AP)
Lightfoot, a former federal prosecutor, said she too has "been the subject of aggression and targets by the FOP. It comes with the territory. So I pay that very … look, I think we've got to pay attention to it but I don't think that that has a full bearing on her performance in the office."        
As mayor, Lightfoot will have to bargain with the FOP for a new contract. The Chicago Teachers Union is also at the bargaining table; the CTU's current contract with Chicago Public Schools expires in June.
While Preckwinkle will keep her elected county board post through 2022, her status as leader of the Cook County Democratic Party is less certain.
As the party's chair, Preckwinkle's primary obligation is to get endorsed Democratic candidates elected.
Preckwinkle's shellacking in the mayor's race – Lightfoot won all 50 wards, and 2,048 precincts to Preckwinkle's 20 – has led to talk that she should resign.
Lightfoot declined to weigh in.
"That's not for me to decide. I'm not a part of the party. I'm not a part of that apparatus," she said.
Lightfoot ran her campaign against the party "machine," though as mayor she'll be the one wielding power on the fifth floor of City Hall.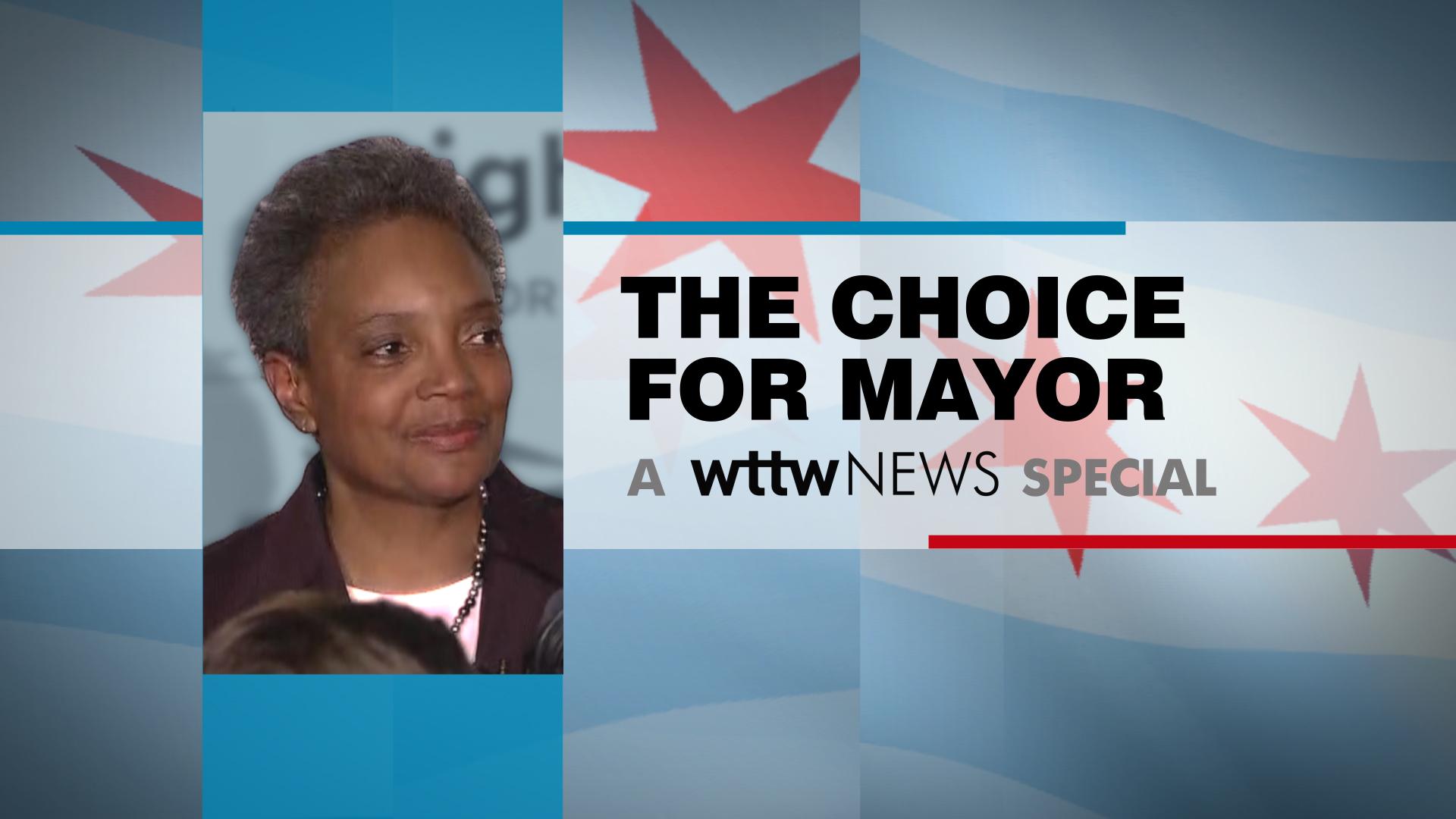 Watch: From humble beginnings in Massillon, Ohio, to a high-powered federal prosecutor. We bring you an in-depth profile of Lori Lightfoot.
---
"I'm going to be mayor of the city, I'm not going to be part of the party apparatus. I'm obviously a Democrat. Been a lifelong Democrat. That's where my political interests lie, in terms of the values and the issues that I hold dear. But I'm not going to be part of the broken machine. Ever. That's not happening," Lightfoot said. 
In what would be another break from the past, Lightfoot also aims to distance herself from the state party, led by Illinois House Speaker Michael Madigan.
She didn't have a direct answer when asked whether Madigan should remain head of the Democratic Party of Illinois.
"I respect the speaker. But I believe in term limits," Lightfoot said. "He is the leader and I'm going to do everything I can to have a good, productive working relationship with him. As with (Senate President John) Cullerton. But I'm sure there are going to be issues on which we disagree. But that too is part of the democratic process."
Lightfoot is expected to travel to Springfield next week; meetings with both legislative leaders and Democratic Gov. J.B. Pritkzer would ostensibly be on her schedule.
Between the heavy rotating of meetings, planning and reading a 350-page transition report prepared by the Emanuel administration, the mayor-elect does get some perks.
Monday, she'll throw out the first pitch at the Chicago Cubs' home-opener.
Friday, she threw out the first pitch at the White Sox's first home game.
Lightfoot, a Sox fan and season ticket holder, said she used to be a "softball fanatic … back in the day I used to have a good arm and good stroke, but it's been awhile."
She told WTTW News she got some practice throws in before getting back on the diamond.
"One of my folks gave me a weighted ball so that I can throw it. And brought the glove in. There'll be practice today," she said. 
Follow Amanda Vinicky on Twitter: @AmandaVinicky
---
Related stories:
The Week in Review: Mayor-Elect Lightfoot Prepares to Take Charge
Lightfoot's Win Stirs Hope for Change in a Divided Chicago
Mayor-Elect Lightfoot Mends Fences on Day One of Transition
Spotlight Politics: Deciphering Lori Lightfoot's Historic Win
Lori Lightfoot Makes History as Chicago Mayor-Elect
---