The ink was barely dry on Tuesday night's historic election victory, as Mayor-elect Lori Lightfoot appeared at the Clark and Lake CTA station Wednesday morning for the obligatory morning-after meet and greet with commuters.
Immediately after that, she was whisked to a pre-planned unity breakfast at Rev. Jesse Jackson's Rainbow PUSH headquarters. Jackson urged Lightfoot and her defeated opponent, Cook County Board President Toni Preckwinkle, to join forces after an often bitter and contentious campaign. It wasn't necessarily a warm and fuzzy moment, but the two acknowledged similarities in the issues they care about and vowed to have a productive working relationship.
"We talked about strengthening our public schools and addressing the challenges of police and community relations," Preckwinkle said. "And I pledge to work with her to address all of those goals."
"She and I share many of the same policy goals of criminal justice reform and equitable investment in our neighborhoods," Lightfoot said. "While this was a spirited campaign, those shared values will serve us well going forward for the good of the city and the good of the county."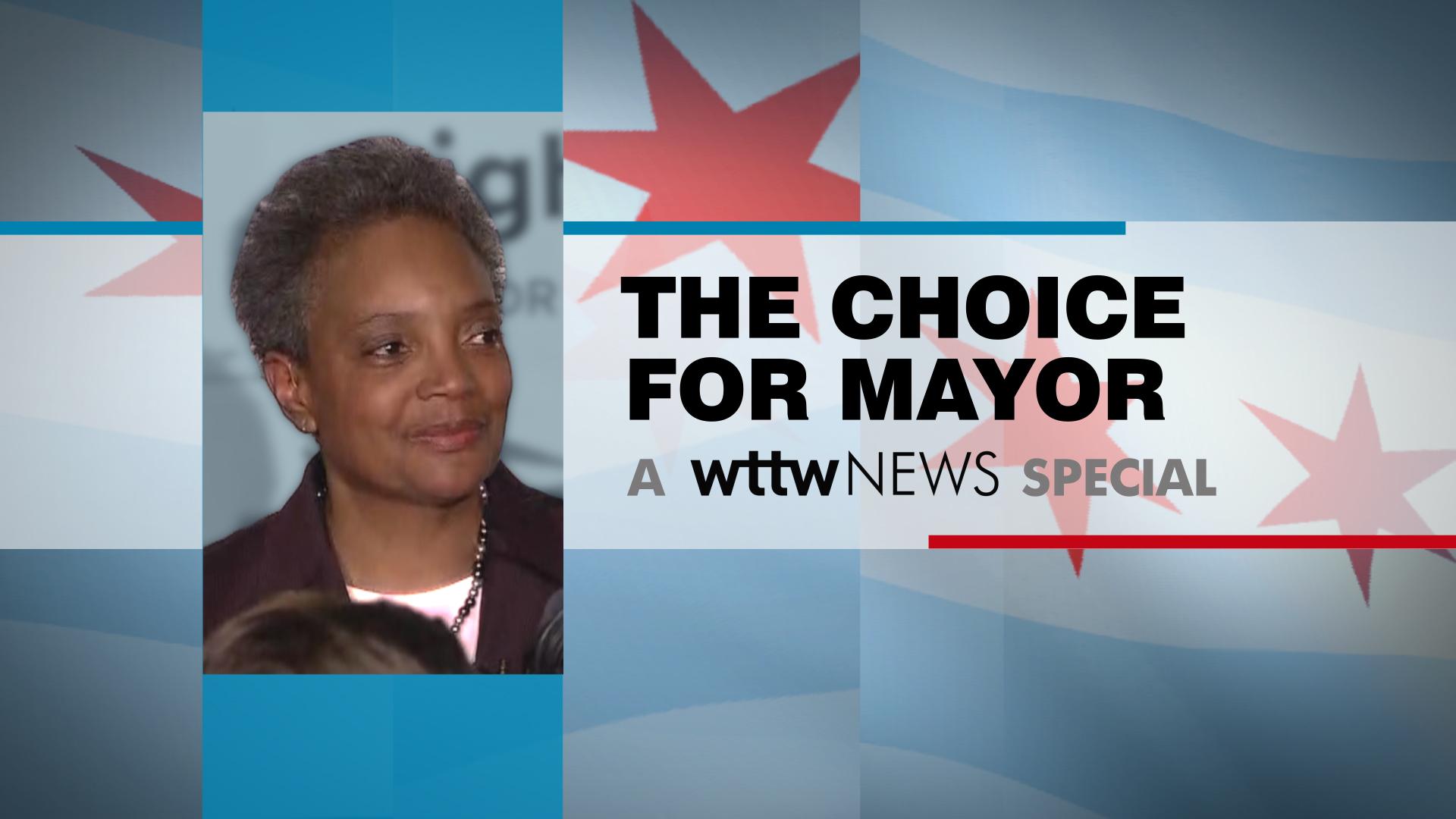 Watch: From humble beginnings in Massillon, Ohio, to a high-powered federal prosecutor. We bring you an in-depth profile of Lori Lightfoot.
---
Lightfoot has also had a less-than-favorable relationship with Mayor Rahm Emanuel (she launched her mayoral campaign last May with the hopes of unseating him). The two met for about 30 minutes Wednesday at the mayor's City Hall office after shaking hands in the lobby before assembled cameras and reporters.
Their personal history has been fraught. Emanuel turned to Lightfoot to lead his Chicago Police Board and his Police Reform Task Force. But the relationship broke apart when Emanuel refused to adopt all of the reforms that task force recommended.
None of those scars remains today, says Lightfoot, just vows to work together during this next month of transitioning.
"It was a very cordial and productive conversation, the first of many, and I was very pleased," Lightfoot said, adding that she and the mayor's team "ran through issues of mutual concern and importance."
Lightfoot then met with Police Superintendent Eddie Johnson who she has vowed to keep on at least through the summer months and possibly longer.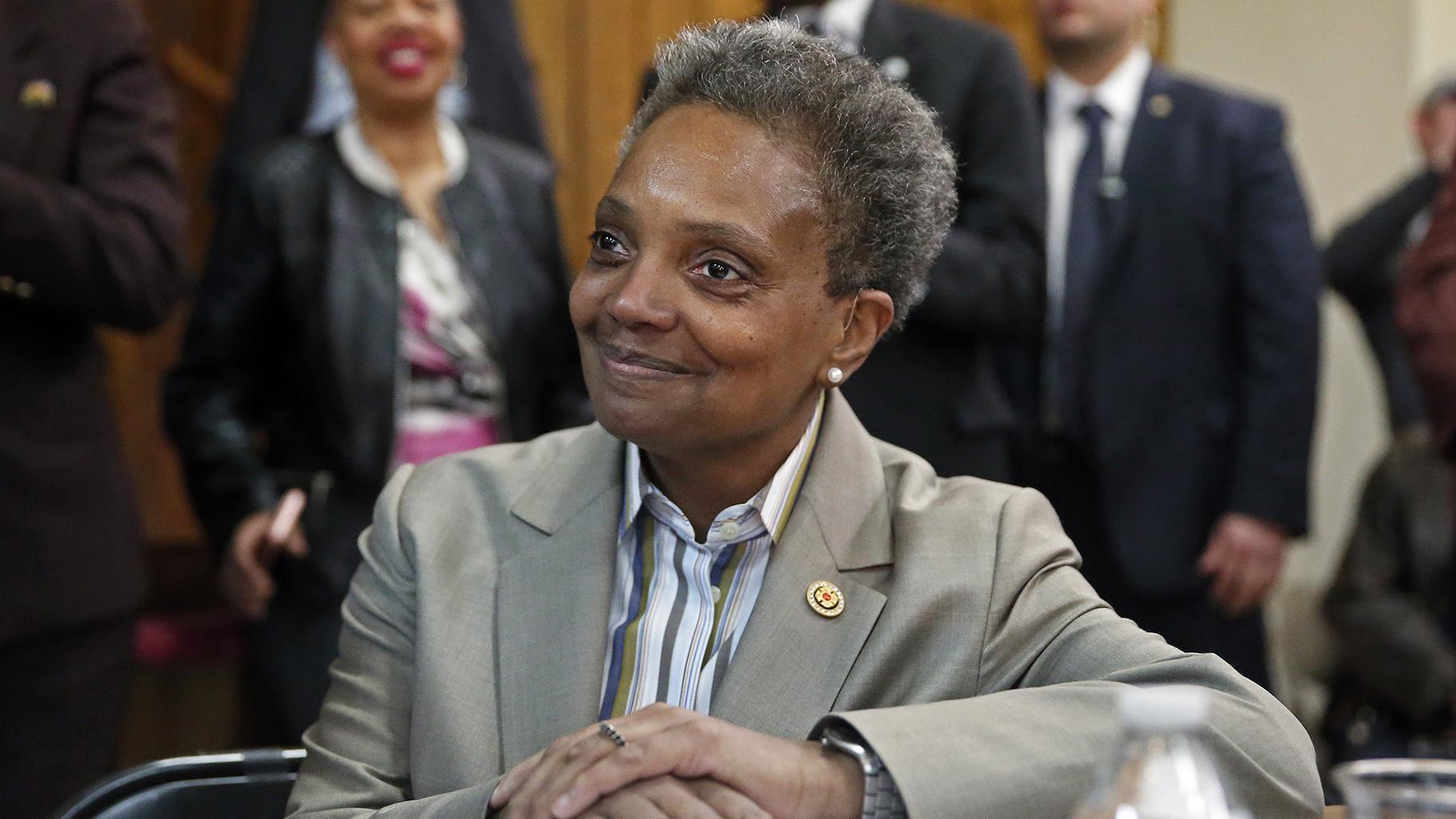 Chicago Mayor-elect Lori Lightfoot smiles during a press conference at the Rainbow PUSH organization on Wednesday, April 3, 2019. (AP Photo / Nuccio DiNuzzo)
Lightfoot's whirlwind schedule comes amid national and even international interest in the historic event, in which the first African-American woman has been elected mayor of Chicago. Democratic presidential candidates Corey Booker and Pete Buttigieg issued congratulations, and former President Barak Obama reacted with this tweet:
"Great to see Chicago's historic mayoral race between two highly qualified candidates. Congrats to our next mayor, Lori Lightfoot—and Toni Preckwinkle campaigned hard and did us proud. I know that with our city's heart and Lori's leadership, Chicago's best days are still ahead."
We're told that Obama and Lightfoot exchanged a brief phone call. Of course, Obama has business with the city as the Obama Foundation awaits the outcome of a lawsuit to begin construction of the presidential center in Jackson Park.
Gov. J.B. Pritzker also weighed in via Twitter:
"Congratulations to Mayor-elect Lori Lightfoot on a historic win that breaks boundaries for Chicagoans, Illinoisans and Americans of all backgrounds. I look forward to working with you to lift up working families in all of our communities."
In the coming days, Lighftoot will reveal transition committees. She'll take the oath of office on May 20.
Follow Paris Schutz on Twitter: @paschutz
---
Related stories:
Lightfoot, Preckwinkle Meet at Post-Election Unity Event
Lori Lightfoot: Victory Means 'A City Reborn'
Lori Lightfoot Makes History as Chicago Mayor-Elect
---