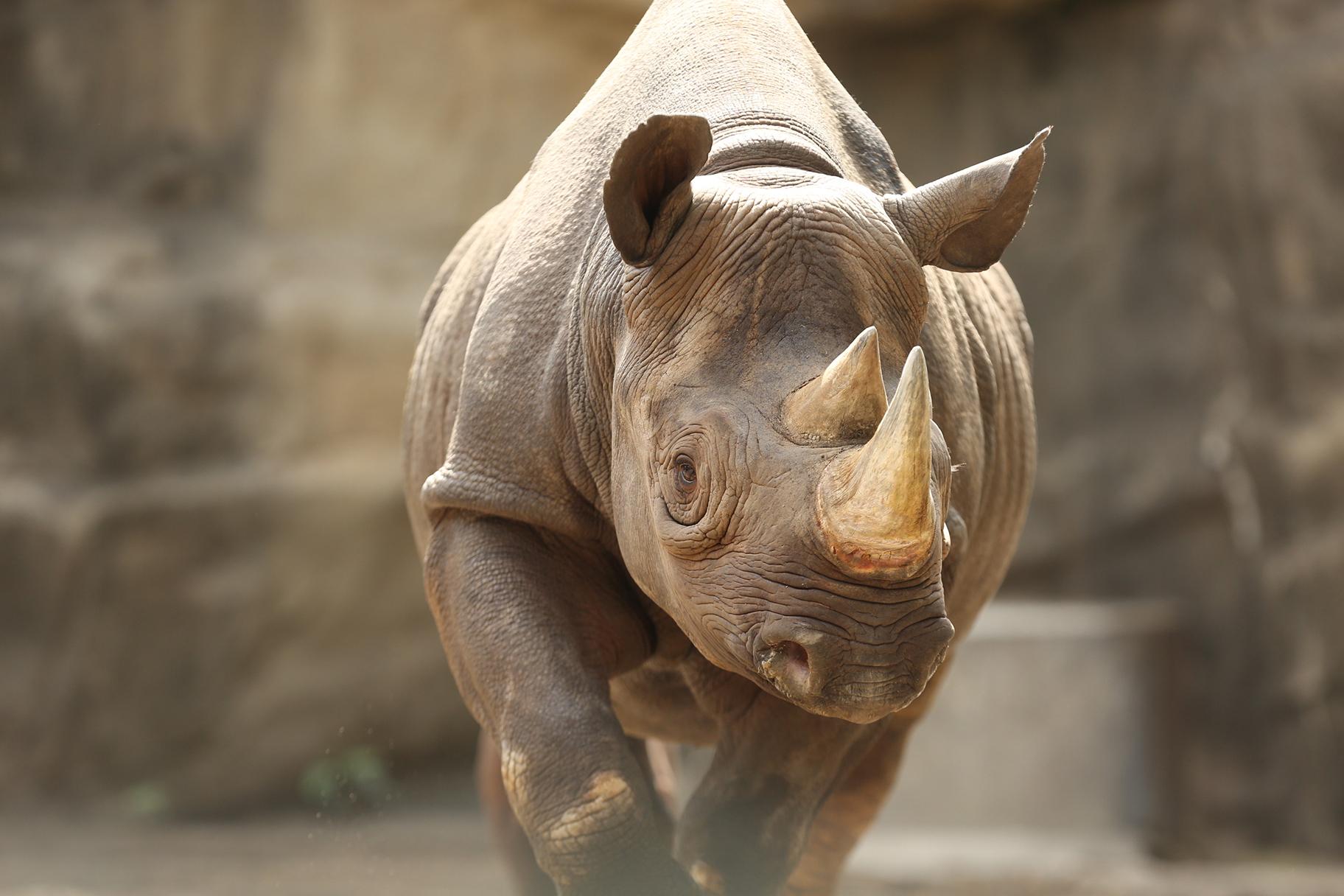 Kapuki, a 13-year-old female eastern black rhinoceros at Lincoln Park Zoo (Courtesy Lincoln Park Zoo)
As Lincoln Park Zoo eagerly awaits the birth of a baby rhinoceros, staff are monitoring the expectant mother, Kapuki, during her pregnancy. 
The 13-year-old eastern black rhinoceros underwent an ultrasound Thursday, a week after the zoo revealed that she is expecting to give birth in May.
The announcement was a big deal, and not just because it involves a 2,800-pound animal: Eastern black rhinos are critically endangered, with an estimated 5,000 to 5,400 individuals living in the wild, mainly in East Africa. The rhinos are frequently poached for their horns, which in some places are thought to have medicinal benefits despite being made of keratin, the same material that makes up human hair and nails.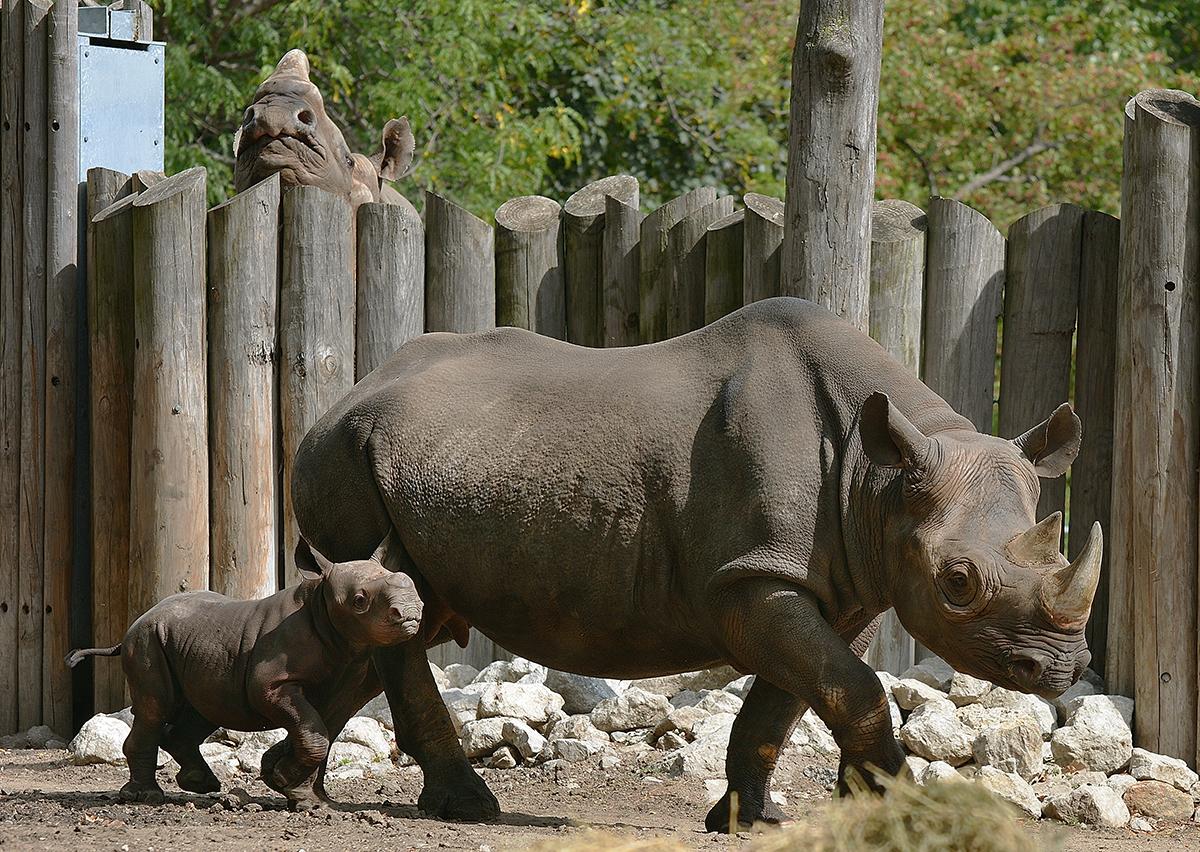 Kapuki and son King in November 2013 (Laszlo Szilagyi / Lincoln Park Zoo)
Given the rhinos' endangered status, welcoming a new member is a win for conservationists in charge of the eastern black rhinoceros Species Survival Plan, which uses genetic analysis to recommend breeding pairs at various zoos.
"The potential of a successful calf means much more than a cute face at the zoo," said Mike Murray, Lincoln Park Zoo's curator of mammals, in a statement. "A birth represents preservation of a critically endangered species that faces a lot of challenges. We remain cautiously optimistic that Kapuki, as an experienced dam, will know just what to do."
The rhino calf will be the second offspring for Kapuki and 33-year-old Maku. In 2013, the pair welcomed son King, who was later transferred to Brookfield Zoo. 
For this week's procedure, Lincoln Park Zoo staff set up the ultrasound machine within reach of Kapuki's habitat barrier. They then offered the rhino some extra food, such as carrots and apples, which helped move her closer to the machine.
Although Kapuki participated in the ultrasound without problem, the calf happened to be positioned on the opposite side of where staff held the machine, and veterinarians were unable to get a clear picture of the calf. Vets will likely perform another ultrasound before Kapuki's estimated due date in May.
The expected birth will conclude a gestation period of about 15-16 months. Offspring typically weigh about 85 pounds, but eastern black rhinos can weigh up to 3,000 pounds (standing up to 12 feet long and 5 feet tall at the shoulder) once fully grown.
Lincoln Park Zoo plans to post updates on Kapuki's pregnancy on its website and social media channels.
Contact Alex Ruppenthal: @arupp | [email protected] | (773) 509-5623
---
Related stories: