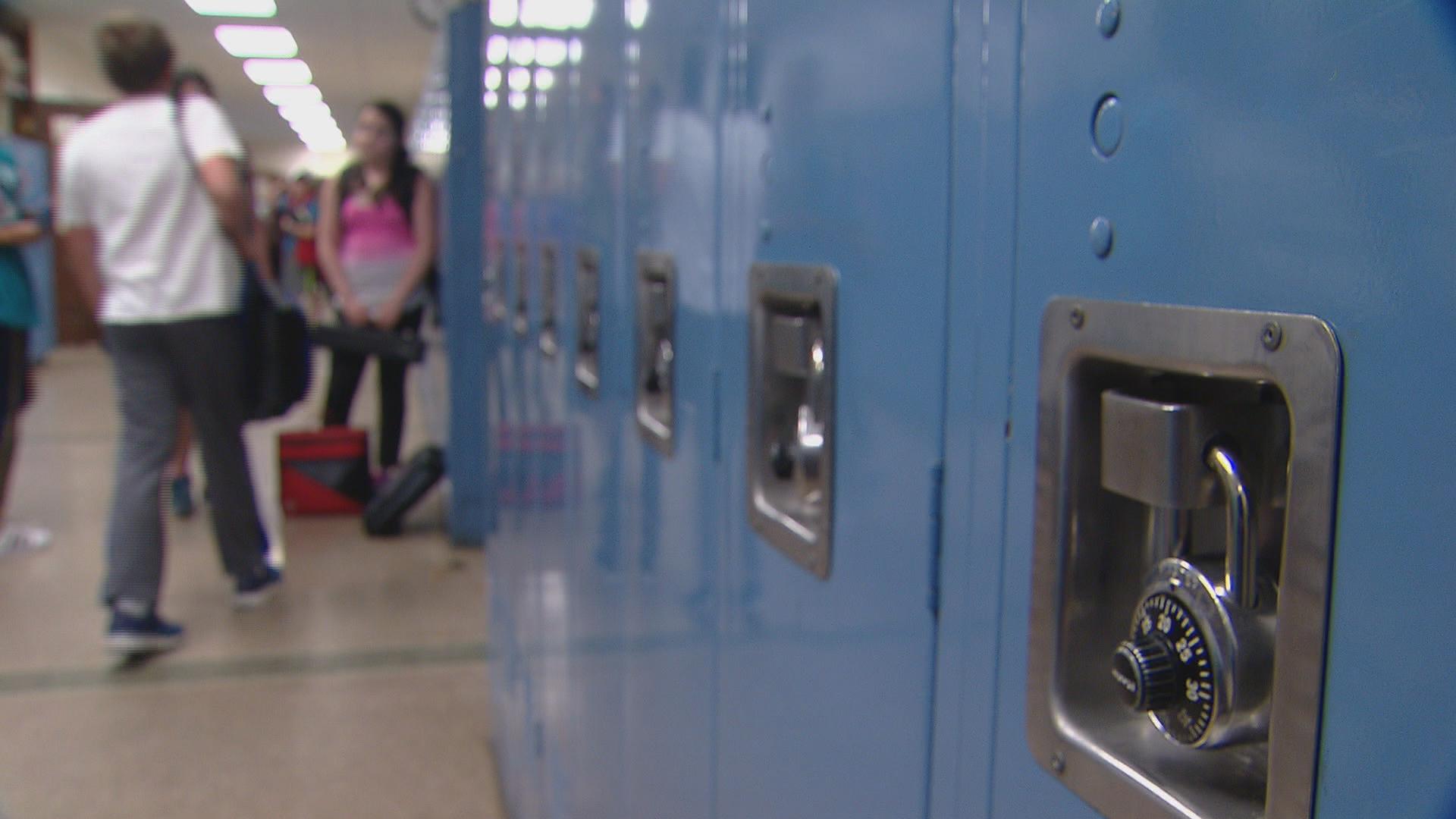 The Chicago Board of Education will soon consider alterations to Chicago Public School's student conduct policy, including changes to ambiguous suspension policies and the addition of requirements relating to student-on-student sexual abuse and harassment.
At its monthly meeting Wednesday, the board will vote on updates to the policy it hopes will promote equitable discipline practices throughout the school district.
"We are building on the district's policies and cultural shift toward restorative practices to address inequities in discipline head-on and provide an unprecedented student support network through our new Office of Student Protections and Title IX," CPS CEO Janice Jackson said in a statement.
"Education must be holistic, and the proposed improvements to the (student code of conduct) will continue our focus on fostering positive learning environments and deploying social and emotional support to help students reach their full potential."
CPS officials often point to falling rates of suspensions and expulsions – the rates of both have declined in recent years, as has the overall student population – but also acknowledge a "racial disproportionality" in its discipline that has seen black students punished at rates higher than their peers.
Among the proposed policy changes is a revision that would require a network chief to approve any out-of-school suspensions that fall into so-called "catch-all" designations, which allow schools to suspend students for actions that aren't explicitly defined as violations.
The student code of conduct groups together student infractions ranging from "inappropriate behavior" – things like missing a class or making too much noise in the hallway – to "illegal and most seriously disruptive behavior," such as robbery, theft, firearm possession, forcible sex acts and drug sales.
But CPS says about a quarter of its out-of-school suspensions are made using its ambiguous catch-all provisions, which define violations as "any behavior not otherwise listed … that very seriously disrupts the educational process."
The district intended these designations to be used only rarely, but instead found they've resulted in "inequitable and inconsistent disciplinary practices."
According to the Chicago Reporter, CPS was one of 26 school districts statewide identified by state officials for having disciplined minority students more frequently than white students for three straight years.
District data shows that more than 70 percent of the 16,000-plus out-of-school suspensions issued during the 2016-17 school year (the most recent available data) were given to black students, who at the time made up just 38 percent of the student population.
Additionally, CPS is revising its bullying guidelines. That includes defining prejudice and bias as forms of bullying and including "immigration status" as a protected student group. CPS is also adding a step-by-step protocol to guide school leaders in responding to allegations of bullying. This will include language outlining the role of the district's Office of Student Protections and Title IX – a new 20-member office tasked with handling reports of bullying and student-on-student sexual harassment and abuse.
Budgets, buildings and special education
Also at Wednesday's meeting, the board will vote to approve more than $7 billion in spending including in CPS' 2019 budget and capital improvements plan. That includes more than $800 million in funding for the district's Office of Diverse Learner Supports and Services, but local advocates say that doesn't go far enough in addressing federal law violations state officials highlighted this year in a first-of-its-kind public inquiry.
Disability advocate group Access Living on Monday published an analysis of the district's proposed budget, demanding CPS leaders better protect special needs students and increase funding to improve the 38 percent of school buildings it says are not compliant with the Americans with Disabilities Act.
The Illinois State Board of Education earlier this year discovered "systemic problems" and federal law violations within CPS that resulted in both the denial and delay of special education services to its students. ISBE has since appointed a state monitor to oversee the district's special education programming.
Access Living leaders say the district must follow through on its recent pledge to add more than 250 new social workers and special education case managers, better protect its disabled students and increase transparency around its budgeting process.
"We have seen last minute budget increases to hire more teachers in the past that have never come to fruition," Access Living Education Policy Analyst Chris Yun said in a statement. "CPS needs to treat the special education violations like the crisis it is and seriously budget and plan for the execution of the recommendations advocates put forward."
Contact Matt Masterson: @ByMattMasterson | [email protected] | (773) 509-5431
---
Related stories:
CPS Calls for 'Over-Reporting' of Sexual Abuse Allegations in Schools
Erin's Law Meant to Protect Students from Sexual Abuse. What Happens When It's Not Enforced?
State Names Independent Monitor to Oversee CPS Special Education
CPS Hopes to 'Right the Wrongs,' Will Accept Special Education Monitor
---