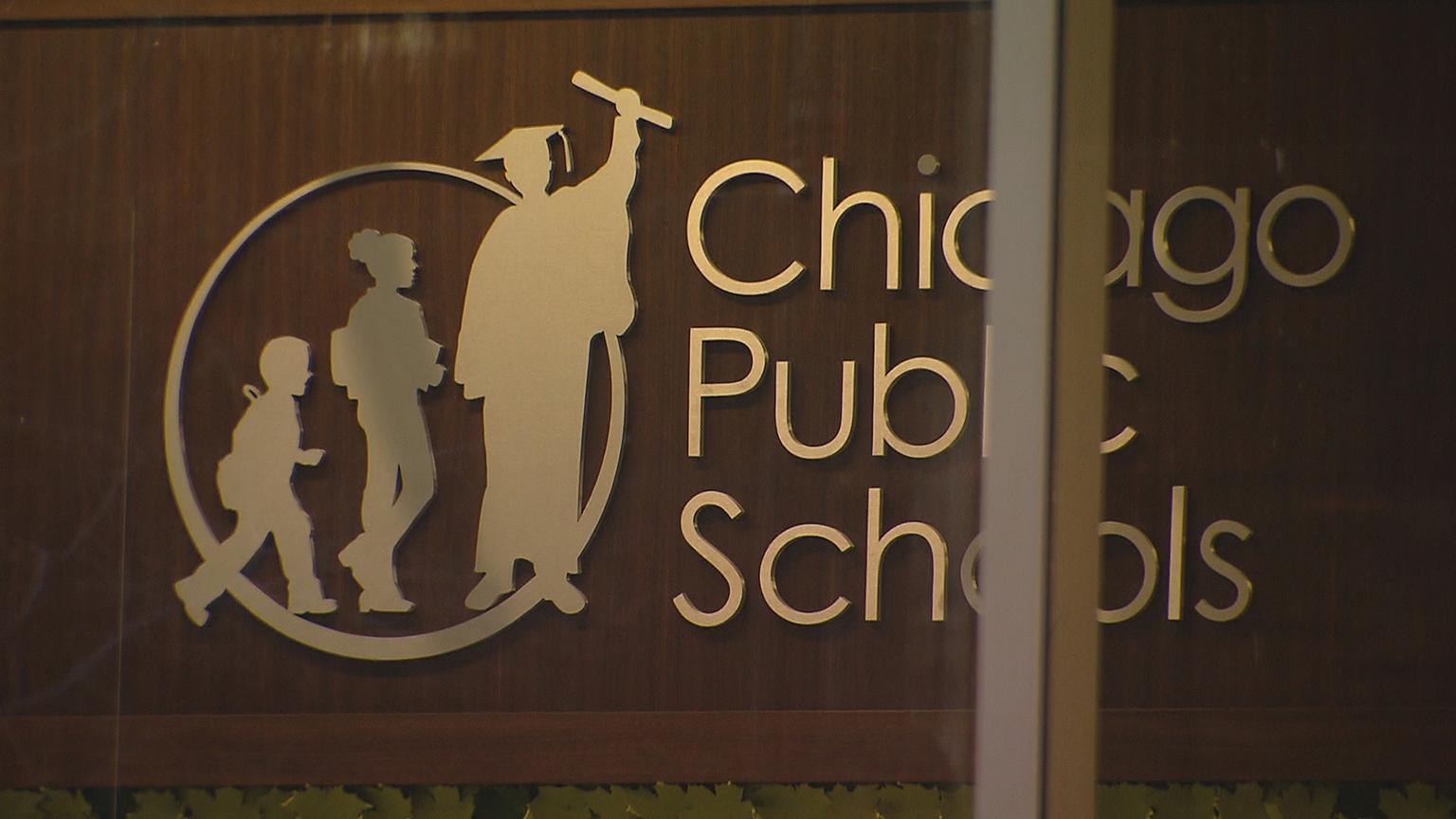 A new Near West high school, improved science labs and roof repairs at more than a dozen schools and new building annexes at about a half dozen others are among the big-ticket items in Chicago Public Schools massive new capital improvements budget.
CPS leaders and Mayor Rahm Emanuel announced Friday morning they plan to spend nearly $1 billion on repairs, improvements and new construction in what would be the district's largest capital budget in more than 20 years.
"This is the largest investment in recent history, or even my memory as a lifelong Chicagoan," CPS CEO Janice Jackson said, noting that infrastructure improvements was a common concern raised during a series of town hall meetings she held earlier this year.
"In addition to the other programmatic investments that we're making to improve quality instruction in our district, I can't think of a better way to show our students how much we value them and how important they are."
Included in the proposed budget is a $70 million line item for a new open enrollment high school on the Near West Side. The district says the new school will "support the growing student population in the area and establish a high quality high school in the community."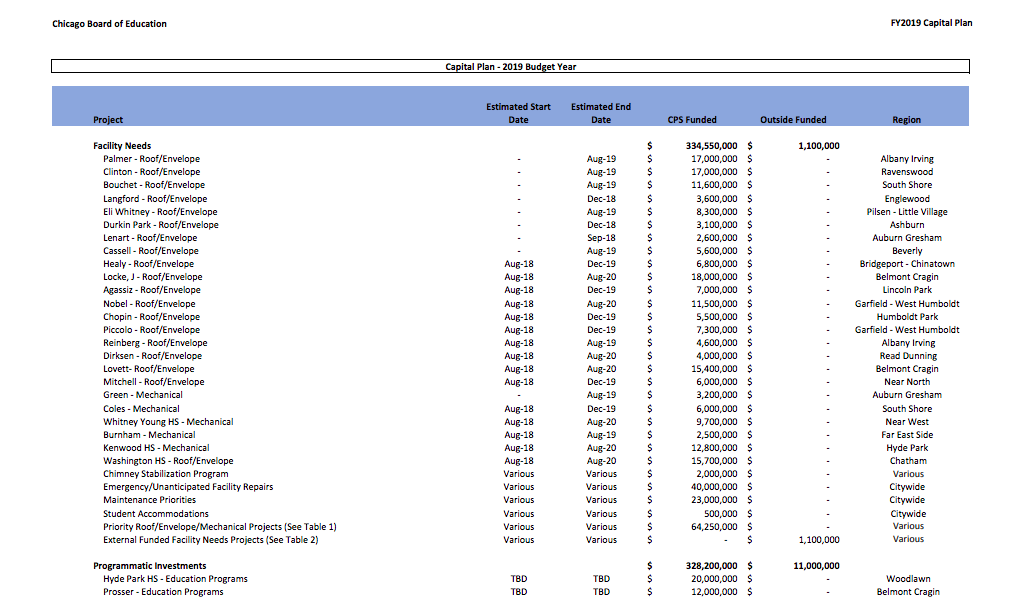 Click here to see the proposed capital budget. But Jackson wouldn't say where exactly it will go. When asked which community would host the new school, Jackson said, "We don't have it," adding the district will continue to "work directly with the communities" to identify a new site.
The rest of that money will be split largely between educational programming ($339 million), facility needs ($335 million) and overcrowding relief ($138 million). CPS has set aside $75 million for state-of-the-art science labs at district high schools and additional funding will also go toward site improvements, IT and security upgrades and other support services.
Dirksen, Palmer, Waters and Rogers will get new annexes to help resolve overcrowding issues. Fifty other schools will receive security and camera upgrades. But Emanuel said his top priority with this budget is to kick start a free full-day pre-K initiative for all 4-year-olds in the district that was announced earlier this year.
"I do not believe that a child's education should be determined by their zip code or family background," Emanuel said. "The investments that Janice and her team led in this effort, with advocacy from parents, teachers, principals, ensures that we level that playing field for every child."
The Chicago Teachers Union, responding to the budget announcement, called the investments a "hollow and dishonest" election-year stunt from the mayor that falls well short of the repairs and staffing increases needed in South and West Side schools.
"Where is the investment in desperately needed wrap-around services – including a dangerous shortage of counselors, social workers and certified school nurses for students traumatized by violence, sexual abuse and poverty?" CTU Vice President Jesse Sharkey said in a statement.
"Nothing in today's public relations stunt ensures that all of our students will be provided with clean, well-maintained school facilities."
The district's full fiscal year 2019 budget will include $7.58 billion in spending, an increase of more than $250 million over last year. Its fiscal year 2019 capital plan includes $989 million in total spending – 95 percent of which will be district-funded.
That spending level wouldn't be possible, district leaders say, without education funding reform at the state level completed last year that will send hundreds of millions in additional funding to Chicago.
"In my time on the board and even in recent memory, I don't remember being in a position where we were investing nearly a billion dollars into our school infrastructure," Board of Education Vice President Jaime Guzman said. "This new investment will change the lives of many students in our city."
CPS has scheduled a trio of public hearings to discuss the proposed capital budget on July 19. The board is expected to vote on the full district budget at this month's meeting on July 25.
Contact Matt Masterson: @ByMattMasterson | [email protected] | (773) 509-5431
---
Related stories:
Mayor Expands Early Learning, But Critics Are Skeptical
CPS Releases Building Inspection Results. Did Your School Pass or Fail?
CPS Promises Change to 'Unacceptable' School Cleanliness Levels
Principals' Union President on Dirty Classrooms and Budget Shortfall