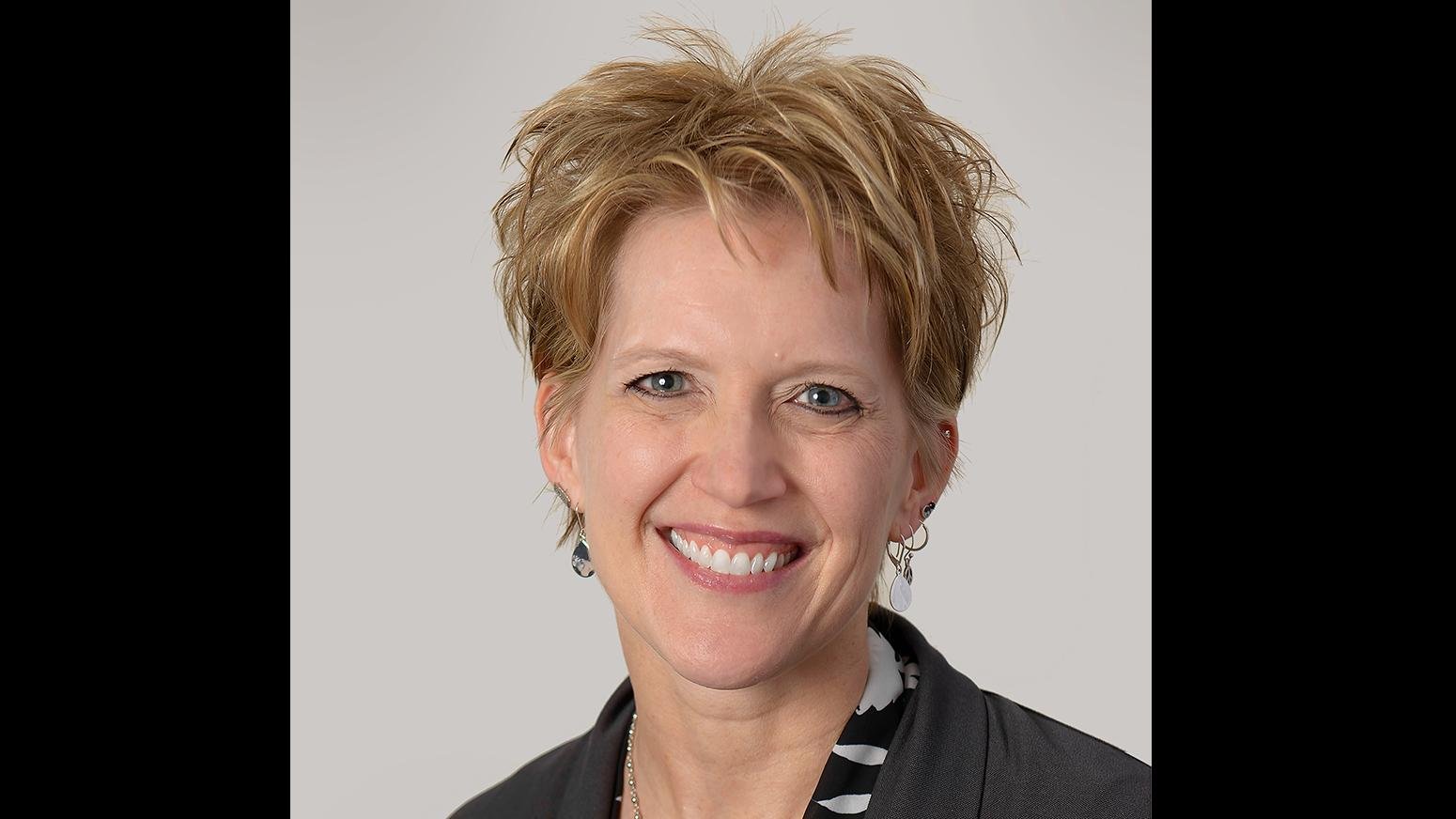 Laura Boedeker (Courtesy of Illinois State Board of Education)
Parents of Chicago's special education students say they have concerns about the state's choice of an independent monitor to oversee the district's special education program.
The Illinois State Board of Education says former CPS in-house counsel Laura Boedeker will start the job on July 2. In the role, she'll serve as the state's liaison with Chicago Public Schools to oversee the district's troubled special education programming.
The district will need her approval to adopt any policy or procedure changes to its special education programming, and she'll review and approve the district's special education budget.
"We are concerned that they appointed somebody who was responsible for legal work for CPS during the time that CPS was having the problem," said Amber Smock of Access Living, a nonprofit advocacy group for people living with disabilities.
The state agreed to appoint an independent monitor after a recent public inquiry found multiple systemic problems in CPS's delivery of special education services.
"We are at a critical crossroads regarding our diverse learners in Chicago," Boedeker said in a release from ISBE. "We need genuine collaboration to facilitate groundbreaking changes and improvements in our practices regarding special education."
Boedeker is currently employed by the private Chicago law firm Hodges, Loizzi, Eisenhammer, Rodick & Kohn, LLP, where she overlapped by a couple of months with her new boss, ISBE General Counsel Stephanie Jones. Boedeker's previously served as in-house counsel for CPS, as well as Cook County assistant state's attorney and intelligence analyst for the FBI. She'll earn an annual salary of $115,000.
"We have an opportunity with Laura to have someone who understands the system and its weaknesses and can jump in from the state board perspective and attack those weaknesses," said Jones, whose office conducted the public inquiry. "I don't think she's going to let anyone influence her, not the advocates, but also not CPS. I have no doubt that she's going to be entirely independent."
"The appointment of the CPS monitor marks a critical moment in our collective work to meet the needs of all children and families in Chicago. Laura has exactly the skills and capacities to shepherd the district's special education program on the path to transformation," said ISBE Superintendent Tony Smith.
In a statement, a CPS spokesperson said the district "looks forward to working with Laura Boedeker, who has experience advocating for diverse learners and a track record of public service. We are dedicated to working together with the shared goal of ensuring Chicago students have access to the high-quality special education programming they deserve." 
In order to increase support and technical assistance for CPS, ISBE said it will hire three full-time staffers to fulfill the state's responsibilities as the Regional Office of Education (ROE) for CPS. The three positions include an executive director of the ROE, and two projects administrators; one with an education and program focus, and the other with an operations and compliance focus.
"The monitor will be both separate and supported by those roles," Jones said in a phone interview with Chicago Tonight. "The monitor will report directly to [my office], but will have the eyes and ears of these three additional people who will also be in schools looking for issues, solving problems and providing technical assistance to CPS."
Some advocates are still concerned.
"[That's] not nearly enough, but better than no one," said attorney Matt Cohen, who represents a coalition of special education advocates and parent groups. "Monitoring efforts like that have typically involved six to 10 people. In addition to that, the intent of the plan was to investigate, monitor, enforce and train. So, they're really building in so many different functions. … It seems hopelessly unrealistic that they'll be able to all of that."
Follow Brandis Friedman on Twitter @BrandisFriedman
---
Related stories:
Teacher Shortage Downstate Looks Different From Chicago Shortage
CPS Parents: Monitor Not Enough to Fix Special Education
CPS Hopes to 'Right the Wrongs,' Will Accept Special Education Monitor
Claypool Blasted by Rapper's Dad Over Plan to Close Englewood Schools
Advocates Respond to Special Education Investigation at CPS
ISBE Announces Hearings on CPS Special Education Practices
---