It's one thing to star in your local high school musical. It's a very different thing to take possession of the internationally renowned stage of Lyric Opera of Chicago for a one-night-only performance of a hybrid opera/musical/protest work devised in collaboration with a professional composer, playwright, director and design team, a live orchestra in the pit, and the participation of two top-flight opera singers.
Nevertheless, that is exactly what happened this past Thursday night as the Lyric, in partnership with the Chicago Urban League, presented "Empower," an original opera composed by Damien Sneed and adapted by Ike Holter from material created over many months of after-school workshops by 31 African-American students drawn from high schools located mostly on the city's South and West sides. And under the direction of Jess McLeod, these students also sang, danced and acted their way through the work with impressive confidence and winning charm.
Let's begin with applause for Sneed, an acclaimed composer, conductor, arranger and instrumentalist whose score – including a richly melodic, rhythmically shifting overture that was a seamless mix of classical, jazz and hip-hop themes – set the tone for this musically eclectic work and was ideally conducted by Kedrick Armstrong.
The libretto dealt with a patchwork of themes – everything from cruel bullying by a clique of "mean girls," to a sweetly comic back-and-forth about "old school" style versus contemporary youth culture. But the catalyst for much of the action was a Holter favorite – a critique of media coverage of African-American neighborhoods. (This theme also figured prominently in his play, "Wolf at the End of the Block.")
Will Liverman and student participant Joseph Dorsey. (Credit: Todd Rosenberg)
The story, with a set neatly designed by Arnel Sancianco, unfolds primarily in two locations. One is the South Side street where Mr. Boyce (played with great zest and warmth by baritone Will Liverman), runs a convenience store alongside a Harold's Chicken restaurant, a nail salon and a cash exchange. This also us where a student, Marcus (Dunbar Vocational High School sophomore Joseph Dorsey, in a wonderfully engaging performance) works as a stock boy and espouses the philosophy that "we need to be good to people" and work "one-on-one to change the world," and where Boyce flirts, futilely, with Joyce (power soprano Angela Brown). The other site is a nearby high school where a familiar wall of metal lockers marks the place where Joyce's daughter, Gabby (Chloe Phoenix), is continually bullied by a trio of mean girls. When Joyce encounters Marcus at Boyce's market she asks him to help protect her daughter.
Angela Brown and student participant Autumn Kemp. (Credit: Todd Rosenberg)
Meanwhile, Rainn Thirsty Fairweather (Autumn Kemp), a chic, high-energy television news reporter with no background in the neighborhood, has arrived on the scene to do a big story about the "horrors" of South Side life. And when Marcus hears promotions for the series, he gathers his friends in a last-minute plan designed to counter Fairweather and to point out the many positives of their neighborhood. (It might have been better had those positives been balanced out with an acknowledgment of some of the problems.)
The ensemble (backed by the Senn Arts Choir) was especially exuberant in several dance sequences zestily choreographed by Tanji Harper. (In particular, applause for the skinny guy in red jeans whose mischievous moves and megawatt smile were unbeatable.)
The Lyric audience was filled with many of the performers' fellow students and family members (tickets were just $10-$20), and the sight of several young men holding bouquets as they waited for the performers was wonderfully "old school."
"Empower" performance May 31, 2018 at the Lyric Opera House. (Credit: Todd Rosenberg)
As for the overall program itself – "Empower Youth! Igniting Creativity through the Arts" – it deserves great support, although I hope it goes on to explore more wide-ranging stories in future seasons.
One final note: While the Lyric has finessed the sound for its standard opera rep it has yet to figure out how to deal with musicals and other amplified shows and to balance vocal sequences with spoken ones.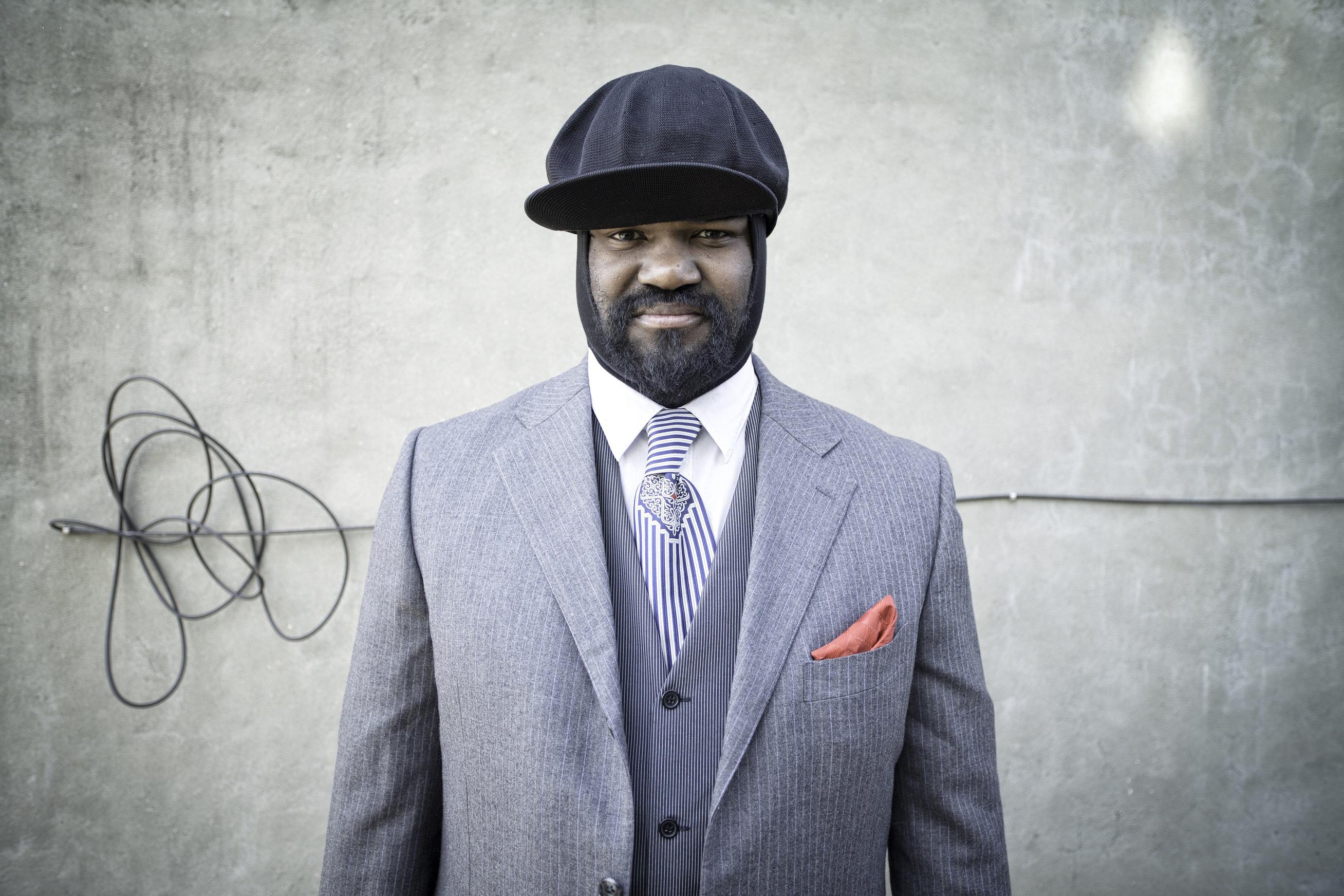 Gregory Porter (Credit: Shawn Peters)
One additional music note: On Monday evening, June 11, the Chicago Symphony Orchestra is presenting its 29th annual corporate night celebration at Symphony Center, 220 S. Michigan Ave.
Following a reception (beginning at 5 p.m.) and dinner (at 6 p.m.) in the Symphny Center Rotunda, guests will take their seats for a concert by the CSO featuring Grammy Award-winning singer-songwriter Gregory Porter performing songs from his newly released album, "Nat King Cole and Me," as well as pianist Marc-Andre Hamelin playing George Gershwin's "Rhapsody in Blue," and the orchestra playing Leonard Bernstein's Overture to "Candide."
For tickets call (312) 294-3120 or visit www.cso.org/corporate.
---
Two Very Different Musicals to Carry You to The Brink of Summer
Scalia and His Clerk Joust Their Way Through Constitutional Arguments in 'The Originalist'
Plays by Beckett, Shepard Explore the Human Condition, European and American Style
'Having Our Say' An Irresistibly Engaging Encounter With The Delany Sisters
Chicago Theater Recommendations from Hedy Weiss
---