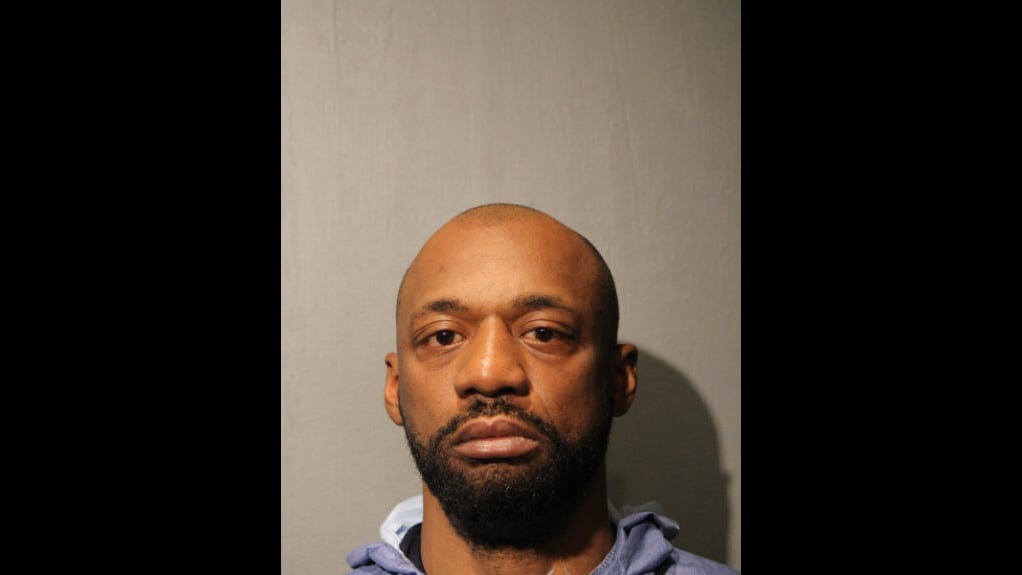 Shomari Legghette (Chicago Police Department)
UPDATE: The Chicago Tribune reports the indictment includes 56 counts, and that the state intends to seek a life sentence.
---
More criminal charges could be on the way for the four-time felon accused in the shooting death of Chicago Police Department Cmdr. Paul Bauer.
Prosecutors announced Friday that a grand jury has returned an indictment against 44-year-old Shomari Legghette, who faces felony charges of first-degree murder of a police officer, unlawful use of a weapon by a felon and drug possession.
Richard Kling, a clinical professor in the Chicago-Kent College of Law and a former defense attorney, said prosecutors seeking out an indictment is the most straightforward path to a trial.
"Because of the nature of the case it's not unusual for them to take it directly to a grand jury, which is what they did, and the grand jury then returned an indictment," he said Friday.
"There's an issue of what witnesses would have to be produced to establish probable cause in front of a judge. In a grand jury, it's a secret proceeding, the defense lawyer doesn't get to be there, the defendant is not there, the rules of evidence do not apply, and so it's much easier to get an indictment."
Kling is not directly involved in this case, but he believes the state's attorney's office could bring forth additional charges against Legghette. It's not uncommon for prosecutors to tack on extra charges, even if those don't ultimately have a direct impact on the result of the case.
The Cook County State's Attorney's Office did not immediately respond to a request for comment.
Legghette made a brief appearance in court earlier this week, where he invoked his right to remain silent. His public defender has repeatedly stated Legghette has no desire to speak with any law enforcement officials.
First District officers first approached Legghette during a narcotics operation on Lower Wacker Drive on Feb. 13. He immediately fled toward State Street, where Bauer sat in his vehicle awaiting a meeting with city aldermen.
Bauer heard a description of Legghette over the radio, spotted him and took off on foot, pursuing him to a stairwell at the Thompson Center. Legghette was then seen pulling Bauer into the stairwell where he allegedly fired seven shots from a semi-automatic handgun, killing the 31-year department veteran.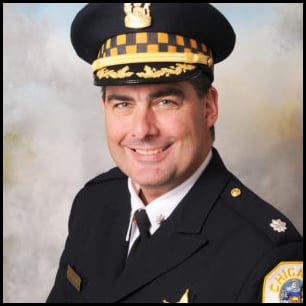 18th District Commander Paul Bauer
He was struck six times, suffering gunshot wounds to his head, neck, torso, back and wrist.
Bauer joined the CPD in 1986, working in the 1st and 3rd Police Districts until his promotion to sergeant in 1994. He also served on various specialized enforcement teams and the department's mounted unit before becoming a captain, and later commander, in the 18th District on the Near North Side.
Legghette was ID'd by three witnesses who were at the scene, according to prosecutors. He was reportedly wearing body armor and had a handgun containing an extended round magazine during his arrest. 
Police officials have since backed a proposed state law change named in Bauer's honor that would restrict high-capacity ammo magazines and increase penalties for civilians in possession of body armor.
Surveillance footage showed a handful of Cook County Jail inmates applauding Legghette following his first court appearance last month. He has since been transferred to the Kankakee County Jail where he is being held without bond.
Legghette is due back in court and expected to enter a plea Monday morning.
Contact Matt Masterson: @ByMattMasterson | [email protected] | (773) 509-5431
---
Related stories: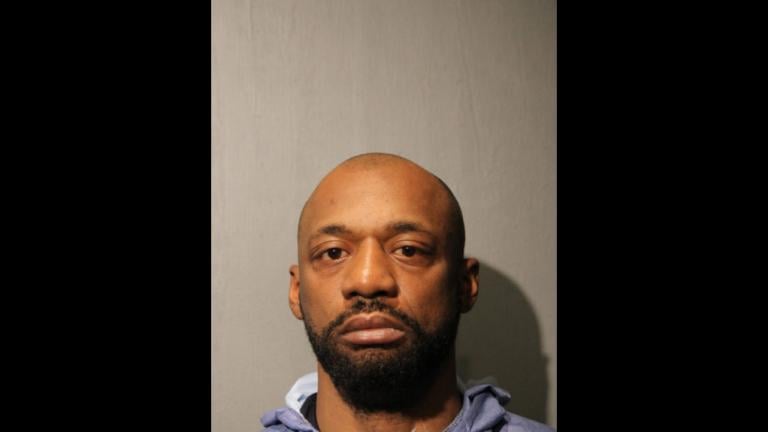 Suspect in Fatal Shooting of Police Commander Bauer Held Without Bond
Feb. 15: A Cook County judge has denied bond for Shomari Legghette, a four-time felon charged with first-degree murder in the shooting death of Chicago Police Department Commander Paul Bauer this week.
---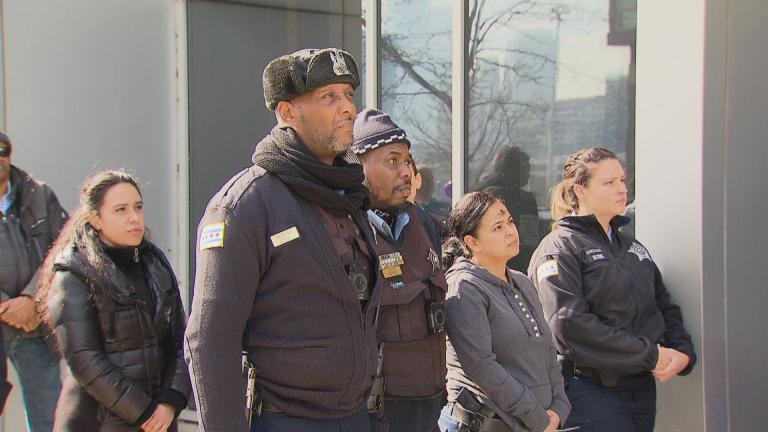 Slain CPD Officer Was 'Part of the Fabric' of Near North Community
Feb. 14: The Chicago Police Department on Wednesday continued mourning the loss of 53-year-old Commander Paul Bauer a day after he was shot and killed in the line of duty.
---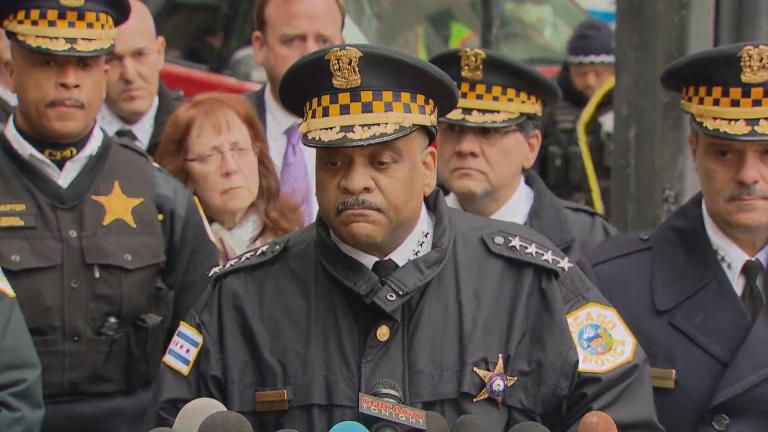 Chicago Police Officer Killed in Shooting Near Thompson Center
Feb. 13: "It's a difficult day for us, but we will get through it," an emotional Police Superintendent Eddie Johnson said Tuesday following the shooting death of 18th District Commander Paul Bauer.
---