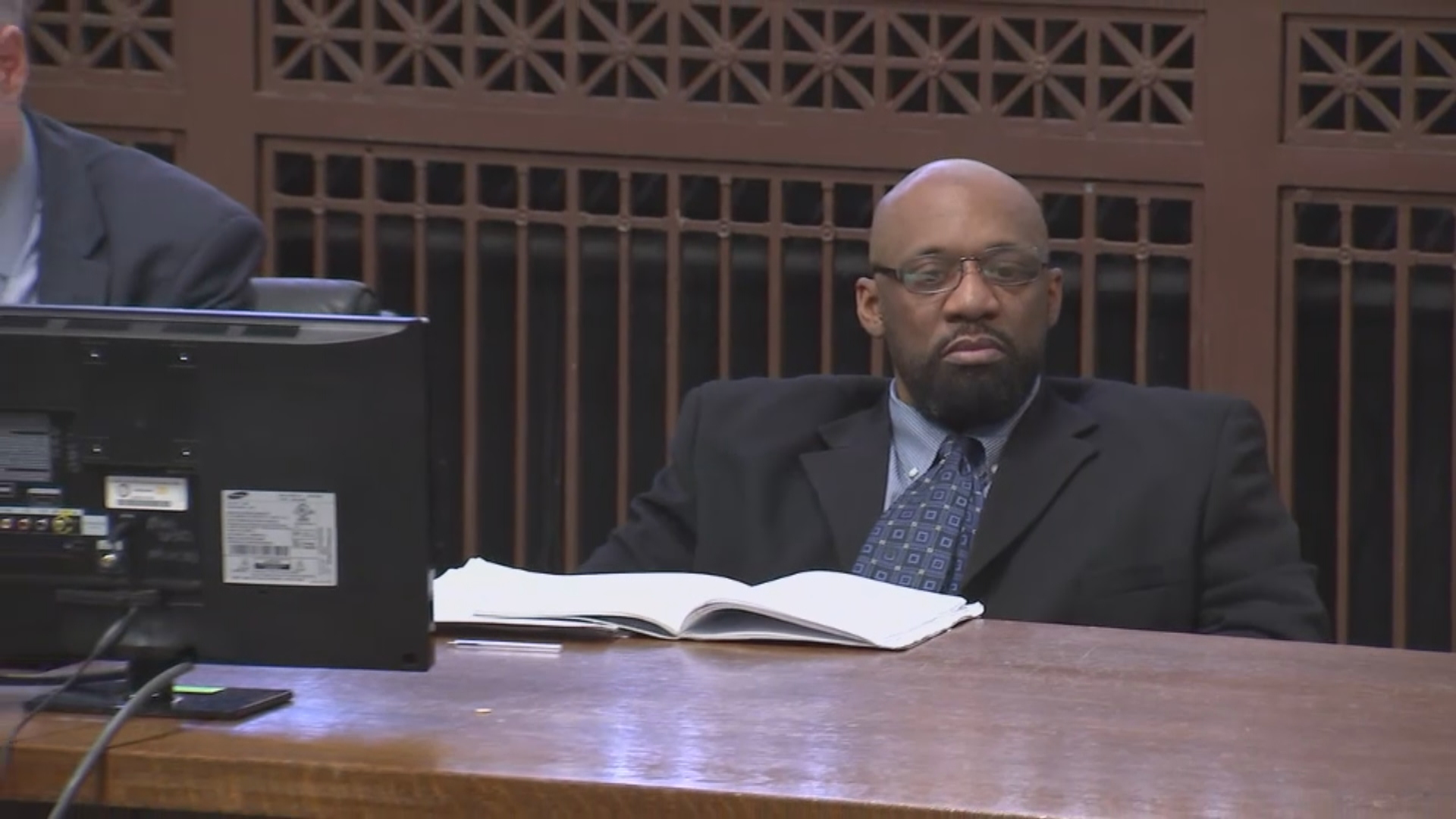 Shomari Legghette sits before Cook County Judge Erica Reddick on the first day of his murder trial on Tuesday, March 2, 2020. (Pool video)
The second week of testimony in the murder trial of Shomari Legghette, the man accused of gunning down Chicago police Cmdr. Paul Bauer in 2018, was unexpectedly delayed Monday due to "extenuating circumstances" outside the court's control.
After Legghette, his attorney and Cook County prosecutors gathered in court to continue testimony Monday morning, Judge Erica Reddick announced that the proceedings would be pushed back an hour because of "new extenuating circumstances the court has just been apprised of this morning."
After an hour passed, Reddick called the jury into court and informed them they'd be released for the day.
"Due to circumstances beyond the control of the court or the parties ... court will be continued until tomorrow morning," Reddick said.
The judge did not give any additional explanation for the delay to jurors or to the public, though it may have been caused by a medical issue.
Legghette, 46, faces multiple murder charges stemming from the Feb. 13, 2018 shooting.
On the day of the murder, police officers patrolling Lower Wacker Drive spotted Legghette around 1:30 p.m. and approached him to "conduct a field interview," according to the state's attorney's bond proffer. As they did so, Legghette fled and officers put out a description of him over the police radio.
Bauer, who was nearby, heard that description, spotted Legghette and took off after him on foot, pursuing him to a stairwell near the Thompson Center. According to the proffer, both men descended the stairs, and following a struggle on a lower landing, Legghette shot Bauer six times, killing the 31-year police department veteran.
Bauer, who served as commander in the 18th Police District, was reportedly the highest-ranking CPD officer to be murdered in the line of duty in decades.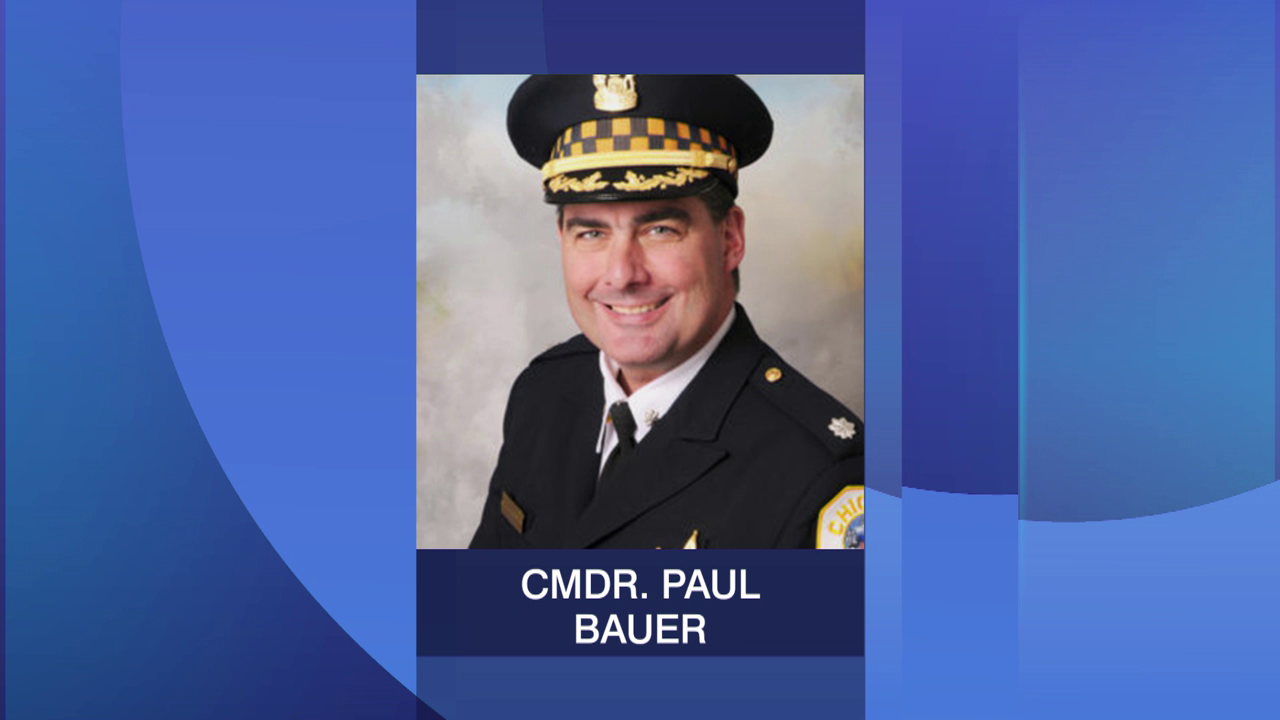 Legghette has pleaded not guilty. His attorney Scott Kamin has argued his client acted in self-defense when he shot Bauer, claiming Legghette was unaware Bauer was a police officer when he fired the fatal shots.
"It was a tragedy, but actually Cmdr. Bauer brought it on himself," Kamin said during his opening arguments last Tuesday. "He had no signs that indicated he was a cop."
Last week, jurors saw graphic photos of the crime scene outside the Thompson Center and heard from a cab driver who witnessed Bauer – who he said looked like a police officer – chasing Legghette before the men began fighting and tumbled down the outdoor staircase where Bauer was killed, according to the Chicago Tribune.
Testimony is scheduled to resume Tuesday morning.
Contact Matt Masterson: @ByMattMasterson | [email protected] | (773) 509-5431
---