UPDATE: Police: Man, 44, Charged in CPD Commander's Shooting Death
Paul Bauer was "the true gentleman."
That's how Randall K. Blakey, executive pastor of the LaSalle Street Church and a member of the Near North Unity Program, described the 53-year-old husband, father and Chicago Police commander last December when presenting him with the program's Community Advocate award.
Bauer, a 31-year veteran of the department, had earned the honor for his participation in a "Coffee with a Commander" program. On the third Wednesday of each month, Bauer, his sergeants and officers would sit down inside Eva's Café on North Sedgwick Street and listen to any comments, concerns or criticisms the community had to offer.
"For Commander Bauer this was easy work for him to be a major player in the community and to be someone who was respected in the community from an authentic standpoint of view and not just someone who worked in the community," Blakey said. "He was a part of the fabric of this community.
"That personal level of engagement and just the gentleman-like attitude that he always carried regardless of whether he was dealing with a matter or not dealing with a matter, is something that is unique and unfortunately something we can't say about everyone in society these days."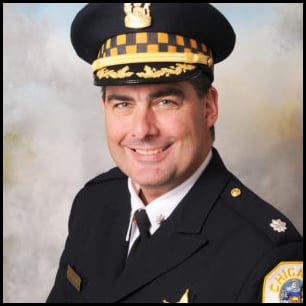 18th District Commander Paul Bauer
The Chicago Police Department on Wednesday continued mourning the loss of its 18th District commander, who was gunned down in the line of duty Tuesday afternoon while pursuing a suspect near the Thompson Center downtown.
Dozens of officers stood by as purple and black banners memorializing Bauer's death were draped across the CPD headquarters and the 18th District building on the Near North Side, where a makeshift memorial filled with flowers and balloons continued to grow throughout the day.
"You never know, when you see somebody at a homicide or you work with somebody at something like this, and then the next thing you know it's them," said Pastor Donovan Price of the Living Hope Church, who constructed a 3-foot-tall cross emblazoned with Bauer's name and face. "It's very sad, it's very tragic."
Officers took the cross inside and placed it beside a street sign bearing the names of CPD Sgt. James Severin and Patrolman Anthony Rizzato, two other Near North officers who were killed in the line of duty in July 1970.
Price said he had met Bauer on a few occasions and knew him as a "very nice guy."
"Sometimes you meet police officers and they have that police demeanor, that militaristic kind of demeanor and then other times you meet guys and they're just a nice guy," he said.
"He was just a nice guy. A very typical man, father-type of guy, a buddy-type of guy."
CPD spokesman Anthony Guglielmi announced 44-year-old Shomari Legghette has been charged in Bauer's death Wednesday afternoon.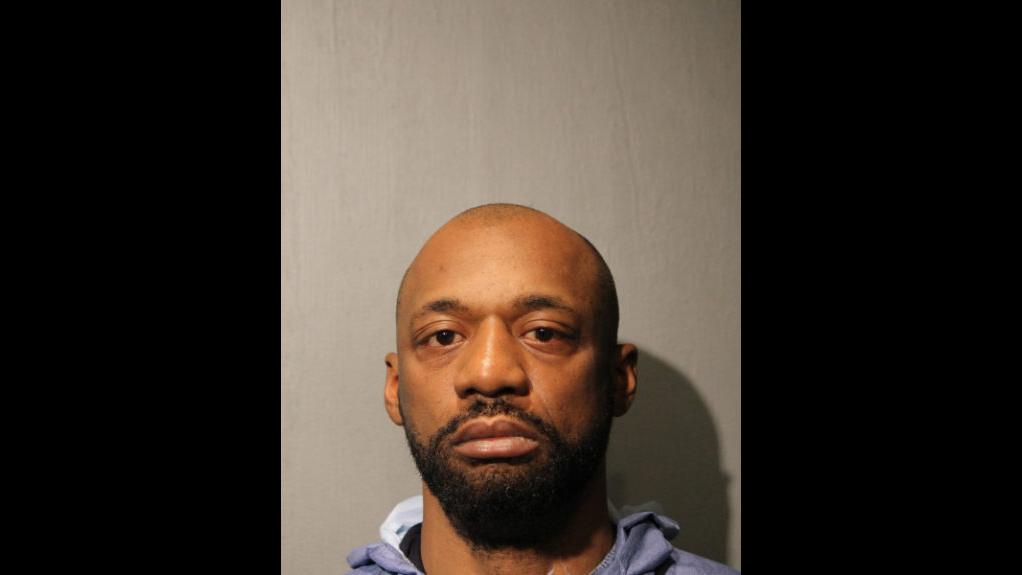 Shomari Legghette (Chicago Police Department)
First district tactical officers were on routine patrol around 1:30 p.m. Tuesday when they observed the man "acting suspiciously" downtown. When confronted, a physical confrontation ensued and the suspect fled on foot.
Bauer heard a description of the suspect over his radio and began a pursuit after seeing him near the Thompson Center, where he was shot multiple times. He was transported to Northwestern Memorial Hospital where he died.
Former CPD First Deputy Superintendent John Escalante, who now serves as chief of police at Northeastern Illinois University, knew Bauer for years as the two came up through the department together.
"He came on in July of '86 and I came on in August," Escalante said on Wednesday.
They both started together as students at Northern Illinois University and became friends from there. They remained close through the years, and Bauer even stood in Escalante's wedding.
He called it somewhat of a fluke they both ended up making careers in the department.
"I was surprised he decided to stay (on the job) because he was more of a business finance guy," Escalante said. "I know for a fact we never once actually talked about becoming police officers."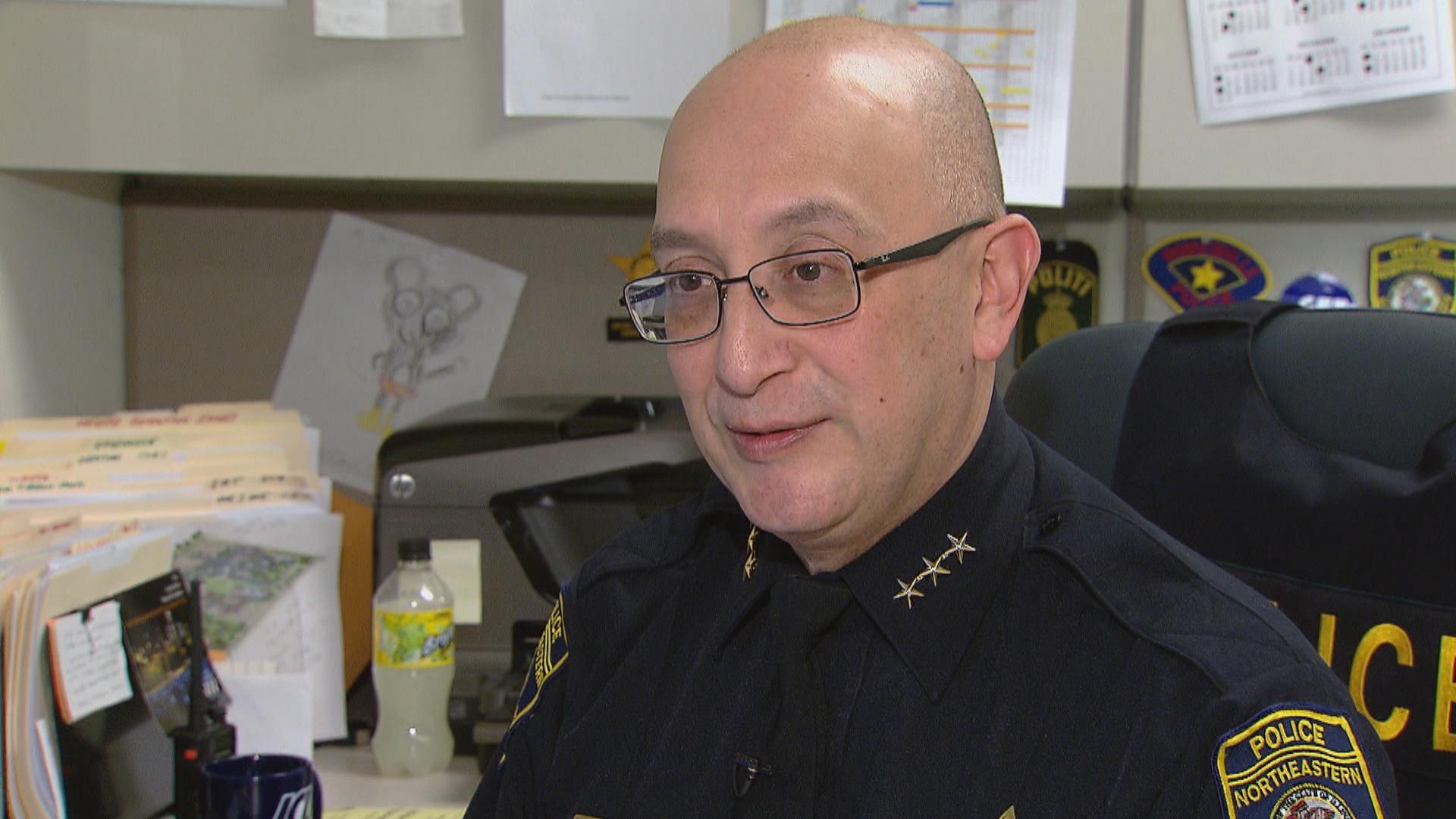 Former CPD First Deputy Superintendent John Escalante
Escalante recalled their last conversation about a week ago, saying Bauer was lamenting repeat offenders and crime in the city, but at the same time, he always enjoyed doing his job.
"He really enjoyed being out there and he was a natural fit for commander … He just loved being the police, he loved interacting with the officers, especially the younger officers, and he did love being involved in the community."
Blakey knew Bauer for the past three years, and met with him regularly, both through the "Coffee with a Commander" program and otherwise. He described the fallen officer as open and friendly, someone who treated everyone the same way.
"Every time I interacted with Commander Bauer, he always gave me a nice firm handshake, looked me in the eye and said, "Reverend, how are you doing, what do you need, what's going on in the community, do you have any concerns?' or what have you," Blakey said.
"I think he did this job because he really loved serving people. You get that from him immediately once you meet him and have an interaction with him, you understand that he is just as concerned about serving people as people desire to be served and want to be engaged."
Brandis Friedman contributed to this report.
Contact Matt Masterson: @ByMattMasterson | [email protected] | (773) 509-5431
---
Related stories: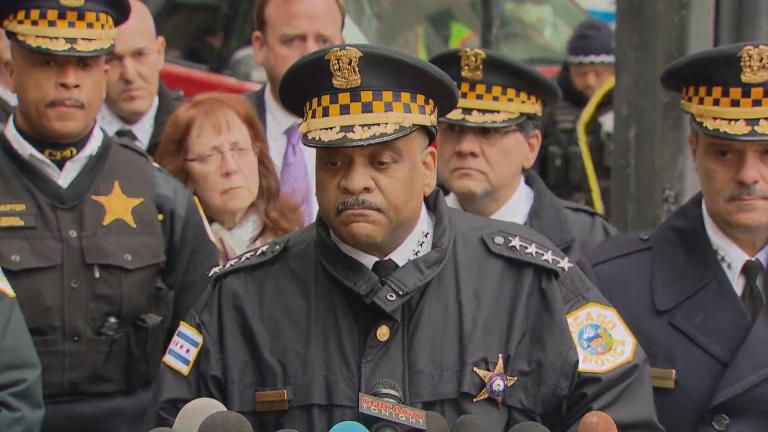 Chicago Police Officer Killed in Shooting Near Thompson Center
Feb. 13: "It's a difficult day for us, but we will get through it," an emotional Police Superintendent Eddie Johnson said Tuesday following the shooting death of 18th District Commander Paul Bauer.
---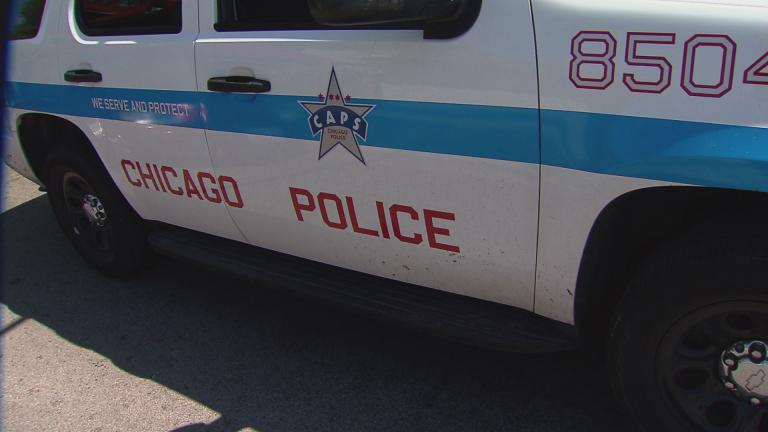 Police: Off-Duty Officer Shoots Would-Be Carjacker
Dec. 19: An off-duty police officer shot and wounded a would-be carjacker Monday evening in the Bronzeville neighborhood, according to the Chicago Police Department, which is dealing with an unprecedented spike in vehicle thefts this year.
---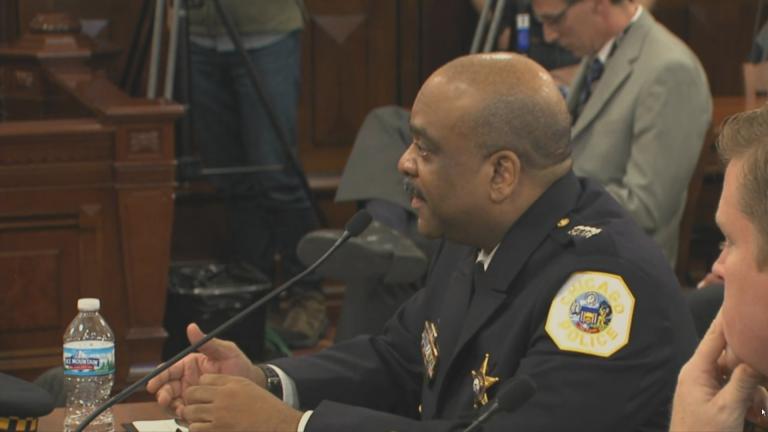 Eddie Johnson Talks New Police Reforms
March 14: Chicago Police Superintendent Eddie Johnson joins us to discuss his department's new policies and the challenges facing Chicago.
---