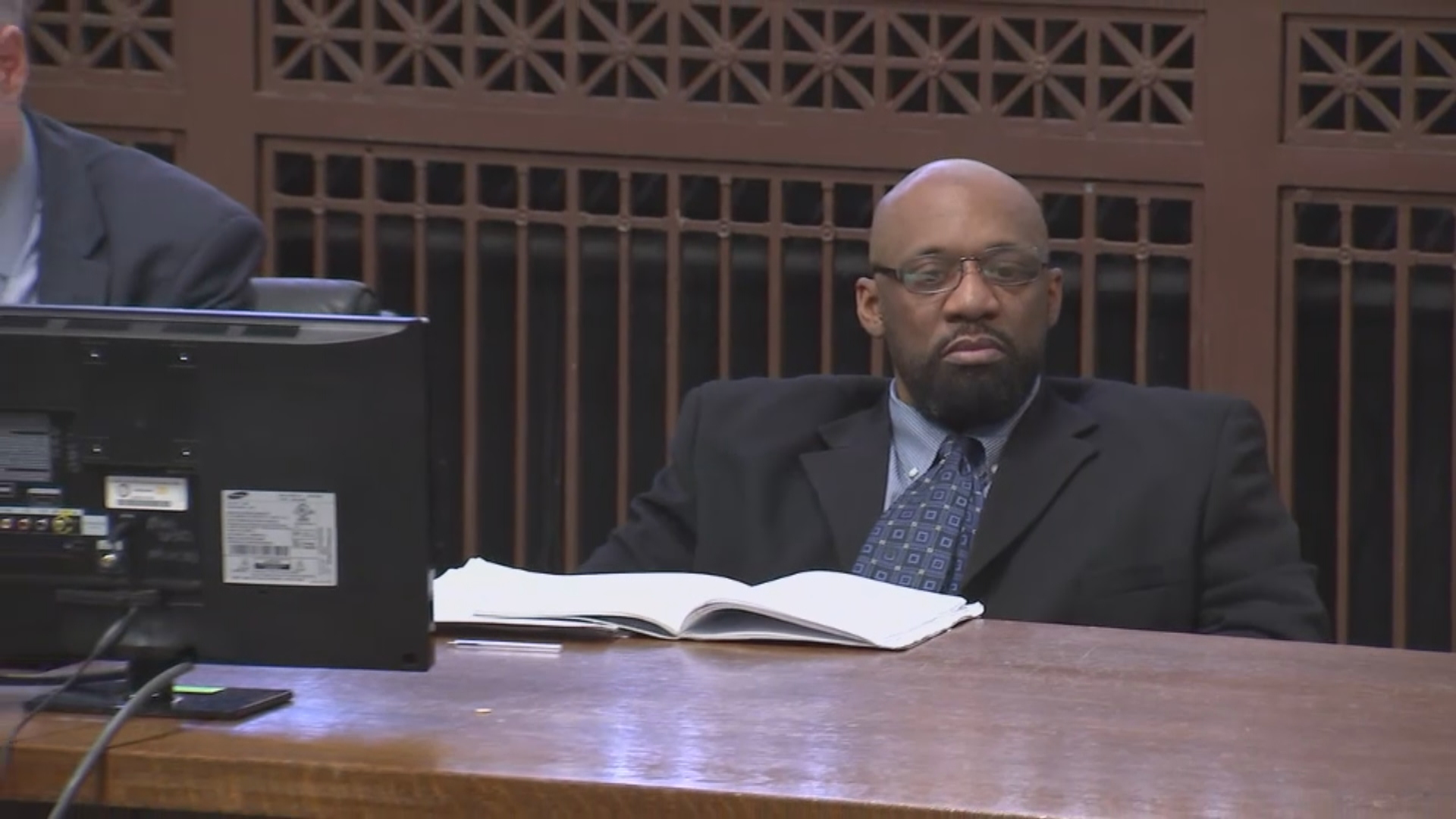 Shomari Legghette sits before Cook County Judge Erica Reddick on the first day of his murder trial on Tuesday, March 2, 2020. (Pool video)
The attorney representing Shomari Legghette, who is accused in the 2018 murder of Chicago police Cmdr. Paul Bauer, promised jurors last week they would hear straight from his client how he was forced to shoot the 31-year police veteran in self-defense.
But when the time came to testify at trial, Legghette declined to take the witness stand, and his defense attorney rested his case after calling just a single witness.
In a surprise twist Thursday, defense attorney Scott Kamin closed his case after briefly questioning one man – a longtime friend of Legghette's who testified it was common to see him wearing body armor and carrying a weapon, just as he was the day Bauer was murdered.
The move appeared to catch even Cook County prosecutors off guard, as they told Judge Erica Reddick they had planned their closing arguments around the idea that Legghette would be testifying about the high-profile shooting.
Chicago police officers were patrolling Lower Wacker Drive on Feb. 13, 2018 when they spotted Legghette, who appeared to be urinating, around 1:30 p.m. and approached him to "conduct a field interview," according to prosecutors. As they did so, Legghette fled and officers put out a description of him over the police radio.
Bauer, who was nearby, heard that description, spotted Legghette and took off after him on foot, pursuing him to a stairwell near the Thompson Center. After reaching him, both men descended the stairs, and following a struggle on a lower landing, Legghette allegedly shot Bauer six times, killing the 31-year police department veteran.
Kamin had put forth a case of self-defense in his opening statements, painting Legghette as a drug dealer who didn't realize Bauer was a police officer and claiming his client only fired his weapon because the commander had placed him in a chokehold.
"He's got this person who's probably related to his drug dealing, he's got them choking him around the neck, he's having trouble breathing," Kamin said last week. "He doesn't have access to anything except for the firearm that he's carrying … he has that, so he pulls out the Glock, he puts it around (and) he shoots at this person behind him."
"Mr. Legghette is gonna get up on the stand, he'll show you exactly what he did," he continued. "And he's upset about the incident too."
Kamin also claimed that additional shots were fired by someone other than Legghette, after he had shot Bauer.
But no such evidence was put forth during trial, and the Cook County chief medical examiner on Wednesday testified that none of the gunshot wounds Bauer suffered were from close range, further damaging the claim that Legghette was being choked when he fired his gun.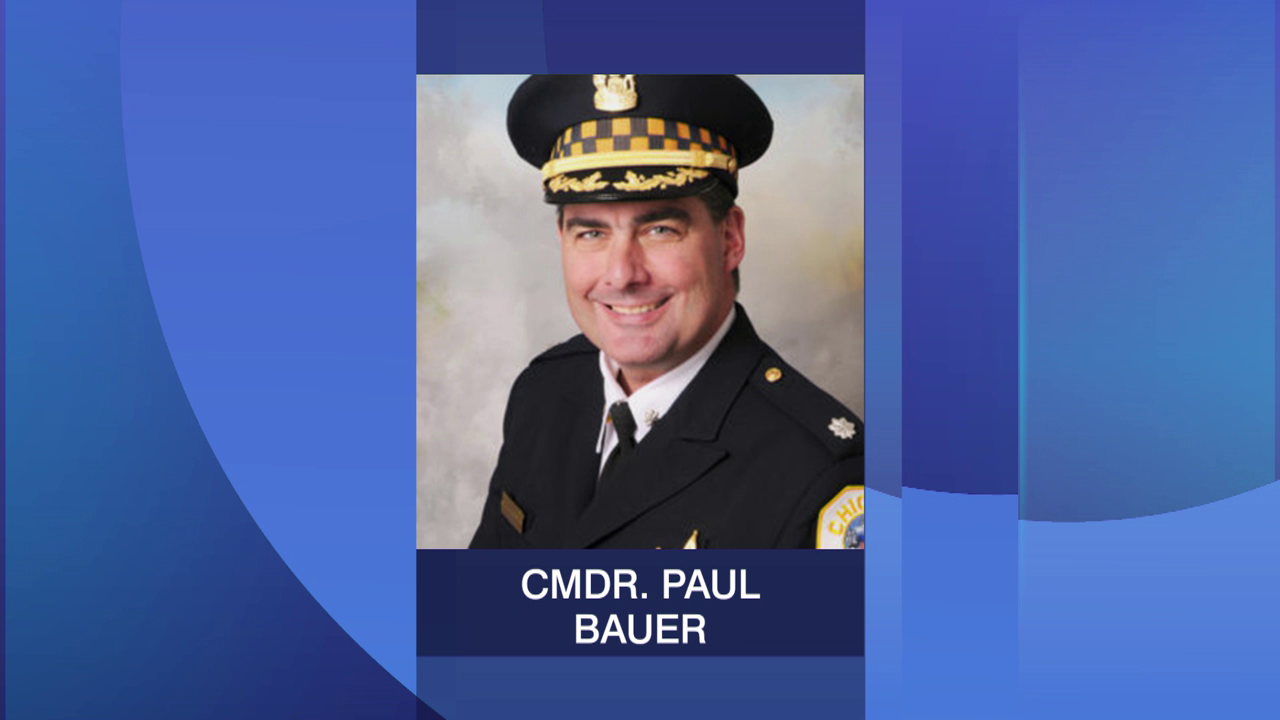 Only Legghette could make the decision whether or not to testify, but doing so is more common in self-defense cases because it allows the defendant to explain why they felt their life was in danger.
The only testimony Thursday came from Marcus Perkins, a friend of Legghette's since the early 2000s, who said he had attempted to find work for Legghette over the years, but nothing ever stuck.
Perkins said they often hung out and spoke about basketball, adding that it was "pretty much the norm" for Legghette to be wearing body armor and carrying a firearm.
"I didn't feel it was necessary all the time, but he did," Perkins testified. He made no mention of anything that occurred on the day of Bauer's murder.
The only other evidence put forth by Kamin were two stipulations that went to show Legghette had eaten lunch with a female acquaintance at a McDonald's in the hours before the shooting.
Before the trial resumed Thursday, Reddick denied a motion for a directed verdict – essentially an order from the judge telling jurors that based on the strength of the prosecution's evidence, they must find Legghette not guilty – from Kamin, who argued that the state hadn't proven its case by failing to prove Legghette knew Bauer was an officer.
Closing statements are expected to be held Friday morning, with the case going to the jury shortly thereafter.
Contact Matt Masterson: @ByMattMasterson | [email protected] | (773) 509-5431
---