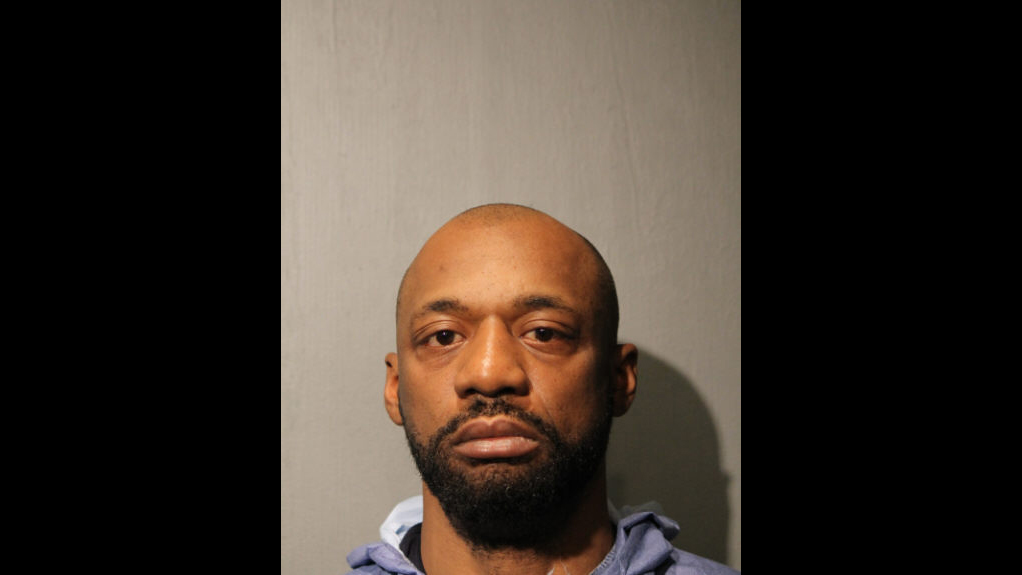 Shomari Legghette (Chicago Police Department)
A 44-year-old convicted felon was wearing body armor and carrying a firearm containing an extended-round magazine when he allegedly shot and killed Chicago Police Department Commander Paul Bauer on Tuesday, according to department officials.
READ: Slain CPD Officer Was 'Part of the Fabric' of Near North Community
Shomari Legghette was charged Wednesday with first-degree murder of a police officer, as well as possession of a weapon by a felon and other drug charges, CPD Superintendent Eddie Johnson said.
"(Bauer) didn't think about his rank, or the fact that he wasn't even in his own district," Johnson said. "He just ran toward where he was needed without hesitation because he, like all us who wear this star, took an oath to protect this city.
"Tragically, once he caught up with that individual, he was executed … this department didn't just lose an exemplary police officer, the city lost a piece of itself and a family lost a loving father and husband."
The announcement comes a day after Legghette, who had previously been convicted on four separate felony counts over the past two-plus decades, allegedly shot and killed Bauer during a foot pursuit outside the Thompson Center downtown.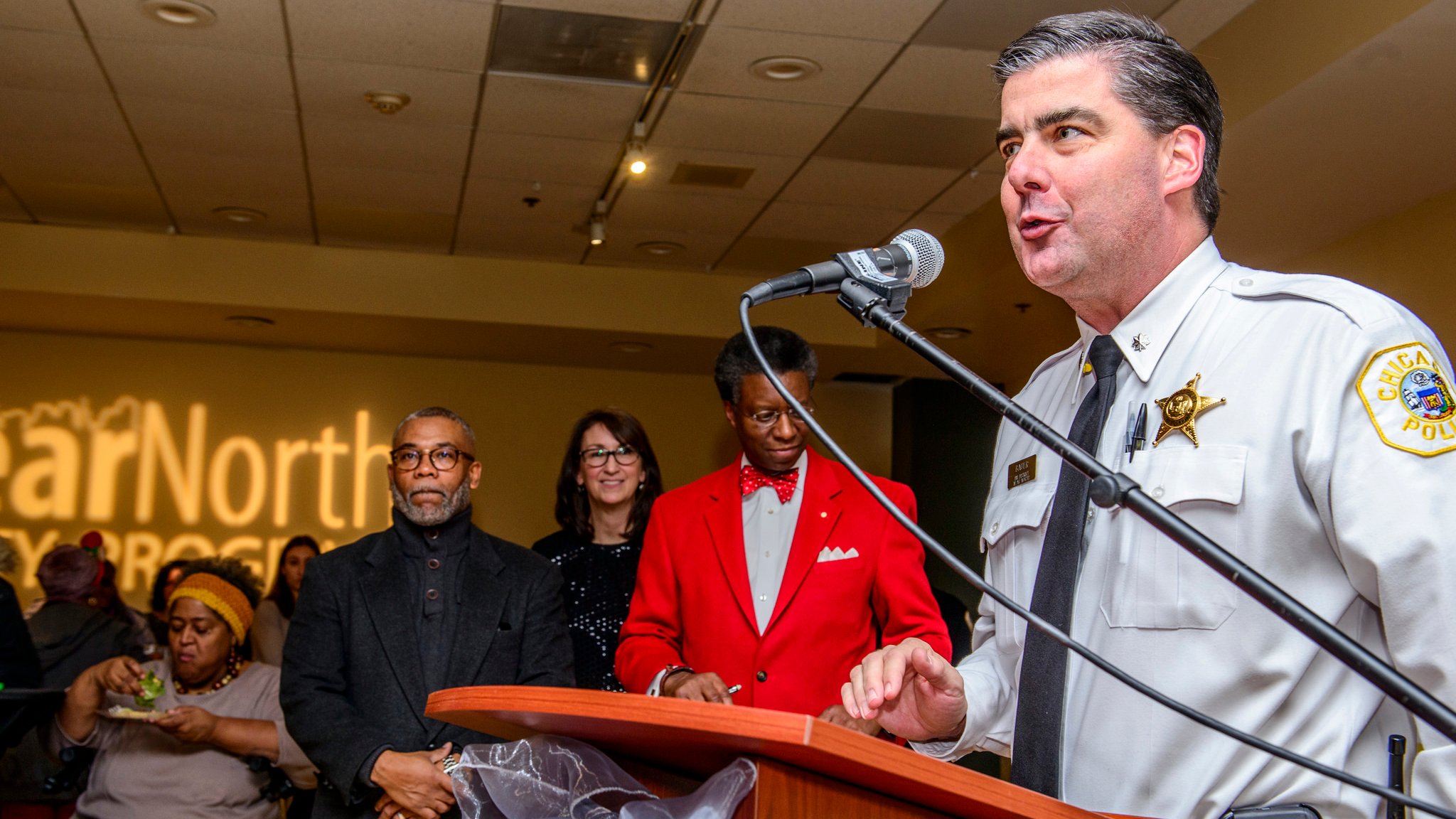 CPD Commander Paul Bauer speaks at a Near North Unity Program event in December. (Credit: Gordon Walek)
First district officers were working Tuesday afternoon on a narcotics operation on Lower Wacker when they saw Legghette standing in the area, according to Detective Commander Brendan Deenihan. When an officer approached him to talk, Legghette took off on foot toward State Street, where Bauer was parked in his vehicle.
After spotting him, Bauer began pursuing Legghette on foot and reached him at a stairwell near the Thompson Center. Deenihan said a taxi in the area captured footage from the scene, which shows Legghette pulling Bauer into the stairwell just before seven gunshots are heard.
Legghette was quickly apprehended. He was wearing body armor, and a semi-automatic firearm with an 30-round magazine found in his possession was the only weapon fired during the confrontation, according to Deenihan.
He also allegedly had heroin and crack cocaine in his possession and has since invoked his right to remain silent.
BREAKING:

Four-time felon Shomari Legghette [pronounced like spaghetti] charged w. murder of CPD Cmdr. Paul Bauer.

INCLUDING --
1997 - drugs
1999 - armed robbery - sentenced 16 yrs
2009 - illegal handgun - sentenced 3 yrs
2015 - drugs - sentenced 2 yrs@cbschicago pic.twitter.com/dmPt9s33d8

— Brad Edwards (@tvbrad) February 14, 2018
---
"It has been an excruciating and an emotional 24 hours for the city of Chicago," Mayor Rahm Emanuel said, calling Bauer a "public servant top to bottom."
"Our hearts still hurt and I can say that our souls are still spinning. And the truth is, they're going to hurt for a long time."
Anyone interested in making a donation to support Bauer's wife, Erin, and daughter, Grace, can do so at any Chicago Patrolmen's Federal Credit Union location.
A Facebook profile belonging to a "Shomari Legghette" says he was born in Chicago and graduated from Dunbar High School in Bronzeville in 1991 and attended Mary Holmes Community College in Mississippi.
Among his previous run-ins with the law, Legghette in Nov. 2007 was arrested for unlawful use of body armor, unlawful use of a weapon, armed violence and drug possession, according to Johnson.
He called the case a devastating reminder of the repeat gun offenders on the street who need to be held accountable, and said Legghette should never be allowed to walk free from prison again.
"It should be crystal clear to all of us, some people don't deserve to walk the streets of Chicago," Johnson said. "It doesn't matter that it's a police officer this time, any citizen of Chicago that's harmed because of these guys that repeatedly break the law, then we should do something about it. It's as simple as that."
---
Related stories: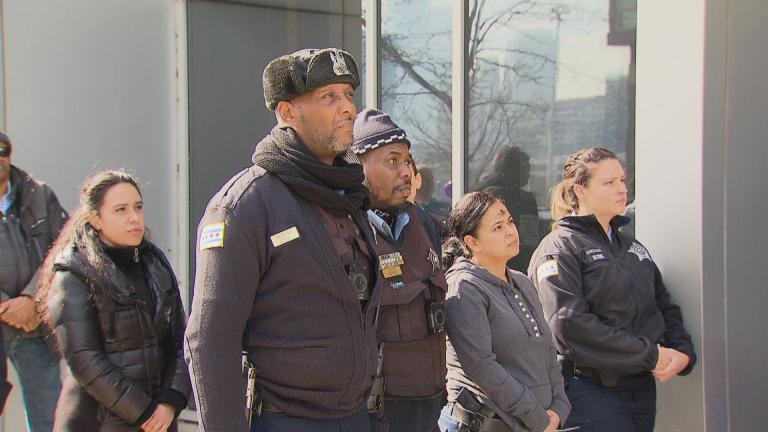 Slain CPD Officer Was 'Part of the Fabric' of Near North Community
Feb. 14: The Chicago Police Department on Wednesday continued mourning the loss of 53-year-old Commander Paul Bauer a day after he was shot and killed in the line of duty.
---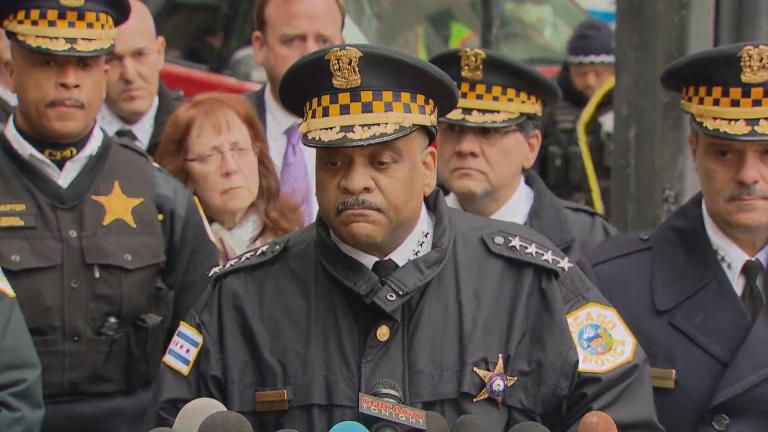 Chicago Police Officer Killed in Shooting Near Thompson Center
Feb. 13: "It's a difficult day for us, but we will get through it," an emotional Police Superintendent Eddie Johnson said Tuesday following the shooting death of 18th District Commander Paul Bauer.
---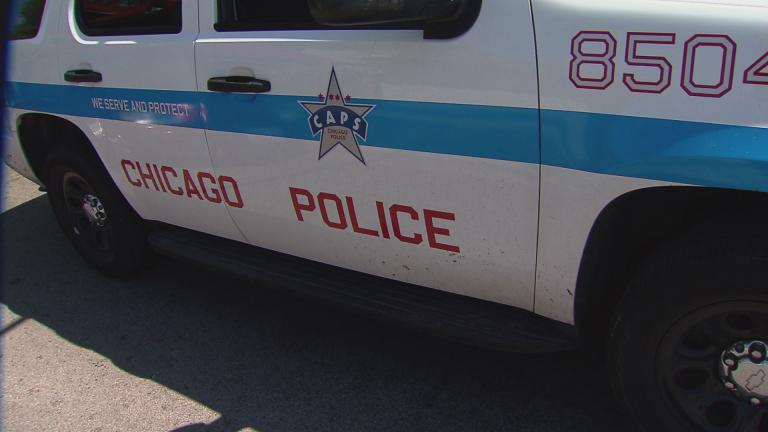 Police: Off-Duty Officer Shoots Would-Be Carjacker
Dec. 19: An off-duty police officer shot and wounded a would-be carjacker Monday evening in the Bronzeville neighborhood, according to the Chicago Police Department, which is dealing with an unprecedented spike in vehicle thefts this year.
---