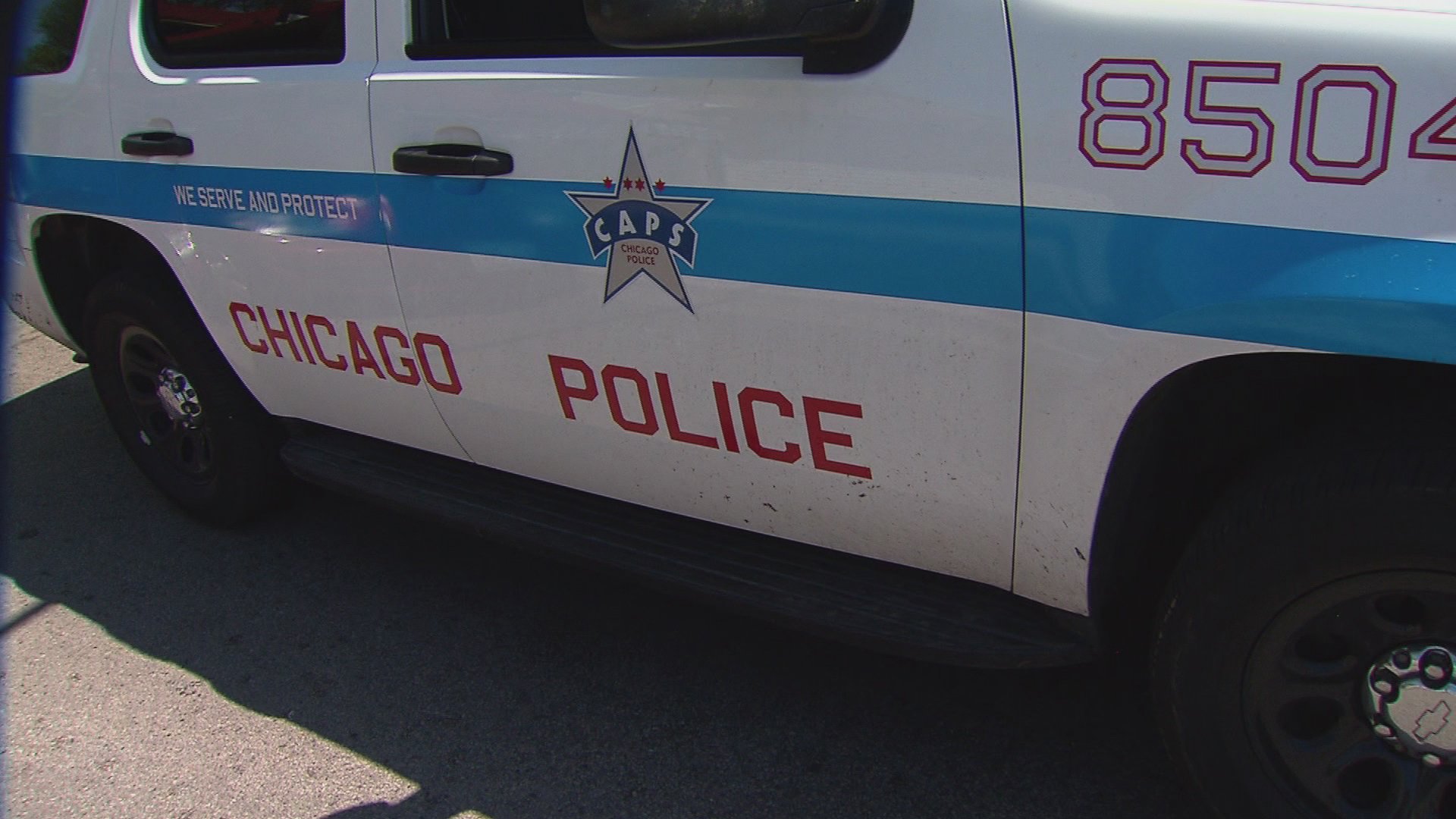 An off-duty police officer shot and wounded a would-be carjacker Monday evening in the Bronzeville neighborhood, according to the Chicago Police Department, which is dealing with an unprecedented spike in vehicle thefts this year.
The 11th District officer was sitting on the 3600 block of South Prairie Avenue at around 6:30 p.m. Monday when he was approached by two male offenders, one on each side of his vehicle.
"The offenders announced a robbery, at which time an armed confrontation ensued and the off-duty fired his service weapon, striking one of the offenders in the abdomen," the department said in a statement.
That offender, 18-year-old Bronzeville native Carlos Hendricks, was taken to Northwestern Memorial Hospital in serious condition. On Tuesday, he was charged with Class X felony counts of attempted aggravated vehicular hijacking and attempted robbery with a firearm. He also faces a misdemeanor count of aggravated assault.
Class X felony convictions carry sentences ranging from six to 30 years in prison.
The 43-year-old officer, an 11-year veteran of the force, was returning home after completing his shift Monday when he stopped on Prairie Avenue, according to Assistant State's Attorney Erin Antonietti.
Hendricks and his accomplice then approached each side of the vehicle, and the defendant allegedly displayed a long-barrel gun and demanded the officer exit his car.
The officer pulled his service weapon from the back seat, and as he and Hendricks opened the door, fired a shot that struck Hendricks, who then took a step, dropped his weapon and fell to the ground.
The officer then retrieved Hendricks' weapon, Antonietti said, and ordered him to stay down.
As he was being treated by paramedics on the scene, Hendricks also allegedly provided a fake name and birth date, saying he was only 17 years old.
On Tuesday, he was denied bail. Cook County Judge John Fitzgerald Lyke Jr. described not only the attempted robbery, but also Hendricks' alleged attempt to conceal his identity as "cold (and) callous."
The officer involved was unharmed, but was taken to a hospital for observation.
Police Involved Shooting - 3600 S. Prairie. An individual attempted to carjack an off duty CPD officer and was shot during the encounter. Offender transported to Northwestern in serious condition. No injuries to officer. PIO responding pic.twitter.com/qzbsqAr0pZ

— Chicago Police (@Chicago_Police) December 19, 2017
---
The second offender is still at large, but a gun belonging to his accomplice was recovered at the scene.
This attempt is the latest in an ongoing string of carjackings. So far this year, there have been more than 860 vehicular hijacking and aggravated vehicular hijacking reports, according to CPD data. Chicago in 2016 saw a seven-year high in carjacking totals, with 663 cases reported, according to the Chicago Tribune. 
Two teens were arrested in November for a string of similar carjackings on the South Side – they approached parked drivers, displayed a weapon and ordered them to turn over their vehicles.
But police have also warned this year of "bump and run" incidents in which a driver is intentionally rear-ended by another vehicle. When the victim gets out to assess the damage, an offender will hop in their vehicle and drive off.
The department put out a community warning in the Near North district in June indicating at least three such incidents had been reported there.
Other victims this year have included a Chicago Tribune reporter who was carjacked while parked at a Bridgeport Dunkin Donuts, and the girlfriend of Chicago Bears wide receiver Kevin White, whose white Maserati was found a few days later.
This story has been updated.
Contact Matt Masterson: @ByMattMasterson | [email protected] | (773) 509-5431
---
Related stories: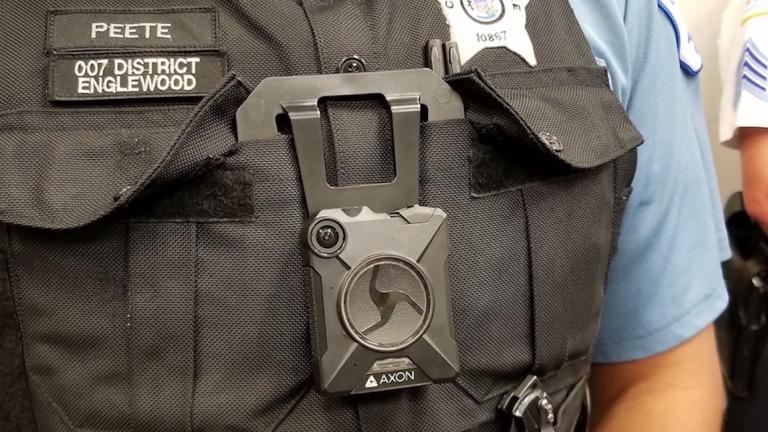 Chicago Police: Body-Camera Rollout Completed a Full Year Early
Dec. 11: More than 7,000 sworn officers and personnel in the Chicago Police Department are now outfitted with body-worn cameras, a goal the city says it met more than a year early.
---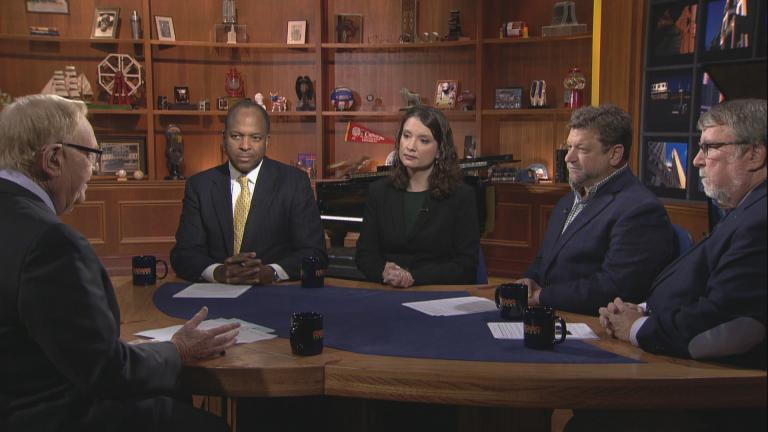 The Week in Review: Record Wave of Exonerations Tied to Rogue Cop
Nov. 17: A mass exoneration in Cook County clears 15 men. Proposed layoffs in the wake of the failed soda tax. And controversy over playmaking decisions by Bears coach John Fox.
---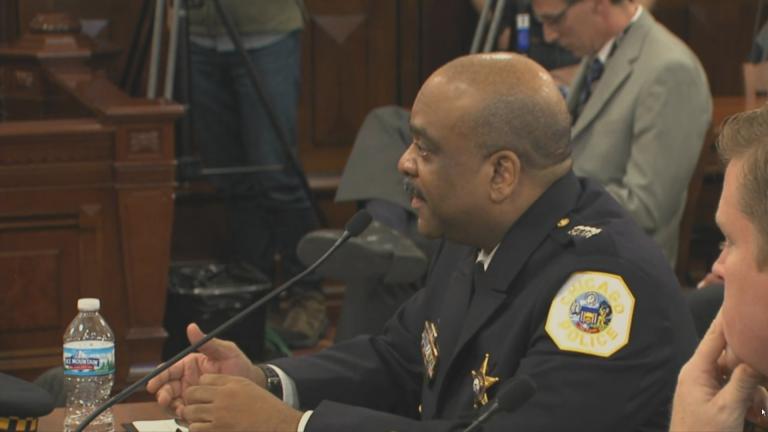 Eddie Johnson Talks New Police Reforms
March 14: Chicago Police Superintendent Eddie Johnson joins us to discuss his department's new policies and the challenges facing Chicago.
---