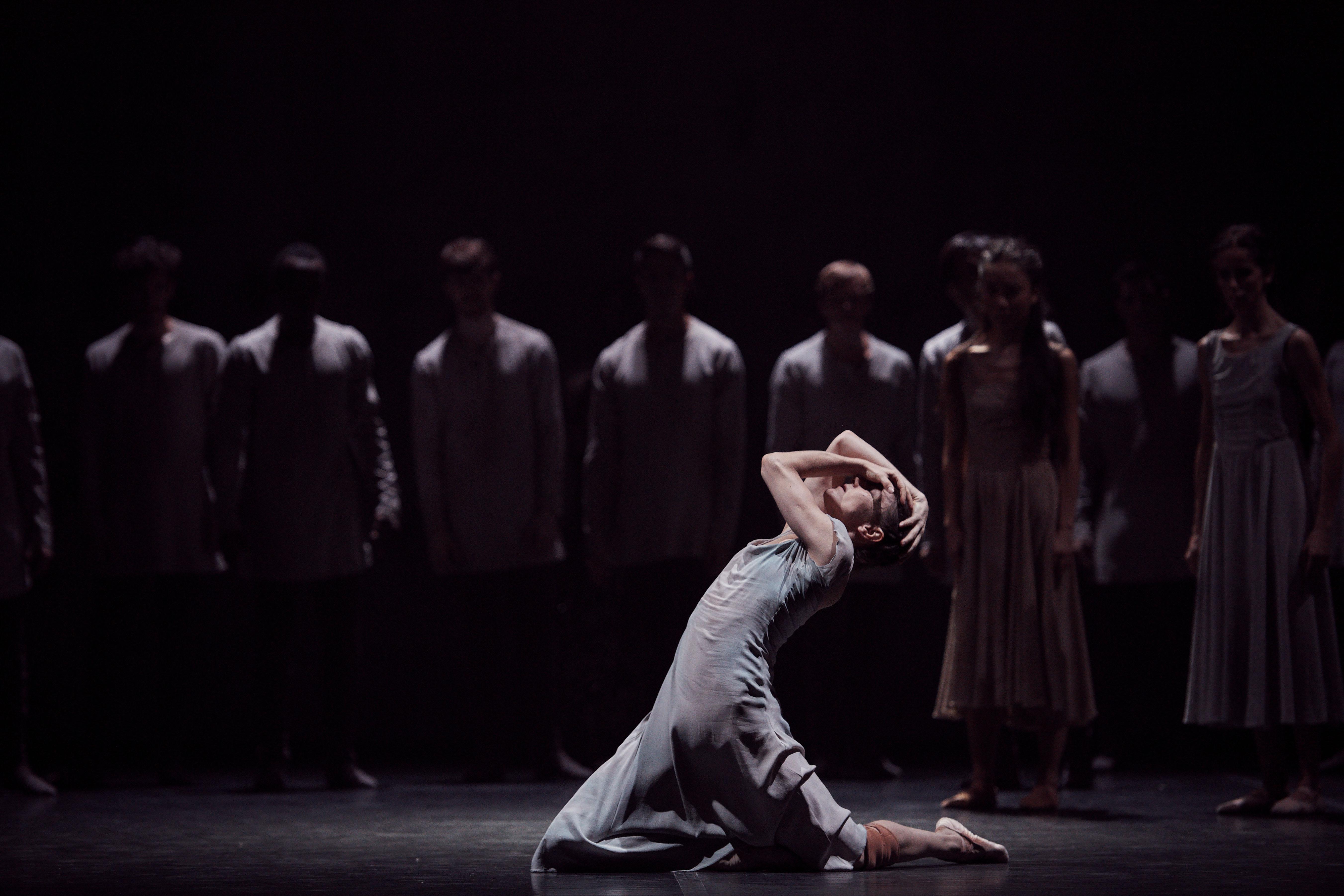 English National Ballet. Alina Cojocaru in Akram Kham's "Giselle." (© Laurent Liotardo)
Chicago is dancing up a storm this season, and plans for an exceptionally strong 2018-2019 season are already being announced.
The Joffrey Ballet still has another week of performances of its grandly ambitious, fiercely danced "Modern Masters" program through Feb. 18 at the Auditorium Theatre. And still in the wings is the company's spring offering, Swedish choreographer Alexander Ekman's ballet, "A Midsummer Night's Dream" (April 25-May 6), which departs from Shakespeare to create a wild summertime Scandinavian frolic. 
Preceding that engagement will be visits by Les Ballets de Monte-Carlo (March 3-4), in Jean-Christophe Maillot's "La Belle" ("The Sleeping Beauty"), set to the music of Tchaikovsky; the Alvin Ailey American Dance Theater (March 7-11) in its always thrilling mixed repertory programs, and Hubbard Street Dance Chicago (March 23-24), performing a world premiere and other works by its resident choreographer, Alejandro Cerrudo.
Meanwhile, the Joffrey's plans for its 2018-2019 season at the Auditorium have just been revealed, as have those for the Harris Theater for Music and Dance. The latter comes with the thrilling (and wholly unexpected) news that among its offerings will be a visit by the English National Ballet with its much heralded production of Akram Khan's "Giselle."
First, the Joffrey season. 
Anastacia Holden, Cara Marie Gary, Amanda Assucena, Caitlin Meighan in "Swan Lake." (Photo by Cheryl Mann)
It will begin with Christopher Wheeldon's reimagined "ballet-within-a-ballet" version of "Swan Lake" (Oct. 17-28), last seen here in 2014, and set in the 19th century world of the Paris Opera, where artist Edgar Degas captured the backstage world of dancers. Wheeldon's "The Nutcracker" (Dec. 1-30) comes next, with its grand backdrop of Chicago's 1893 World's Fair.
The new year will bring the Joffrey's first collaboration with the Australian Ballet, with Chicago presenting the world premiere of choreographer Yuri Possokhov's fresh take on the Tolstoy classic, "Anna Karenina" (Feb. 13-24, 2019), set to a score by contemporary Russian composer Ilya Demutsky. Closing out the season will be a mixed bill titled "Across the Pond" (April 25-May 6, 2019), featuring three works by some of Britain's most influential choreographers, including the Sir Frederick Ashton classic, "Symphonic Variations" to music by Cesar Franck, Wayne McGregor's "Kairos" (the Greek word for "weather"), and a world premiere by Andrea Walker.
For tickets and more details visit www.joffrey.org.
Now, for the Harris lineup.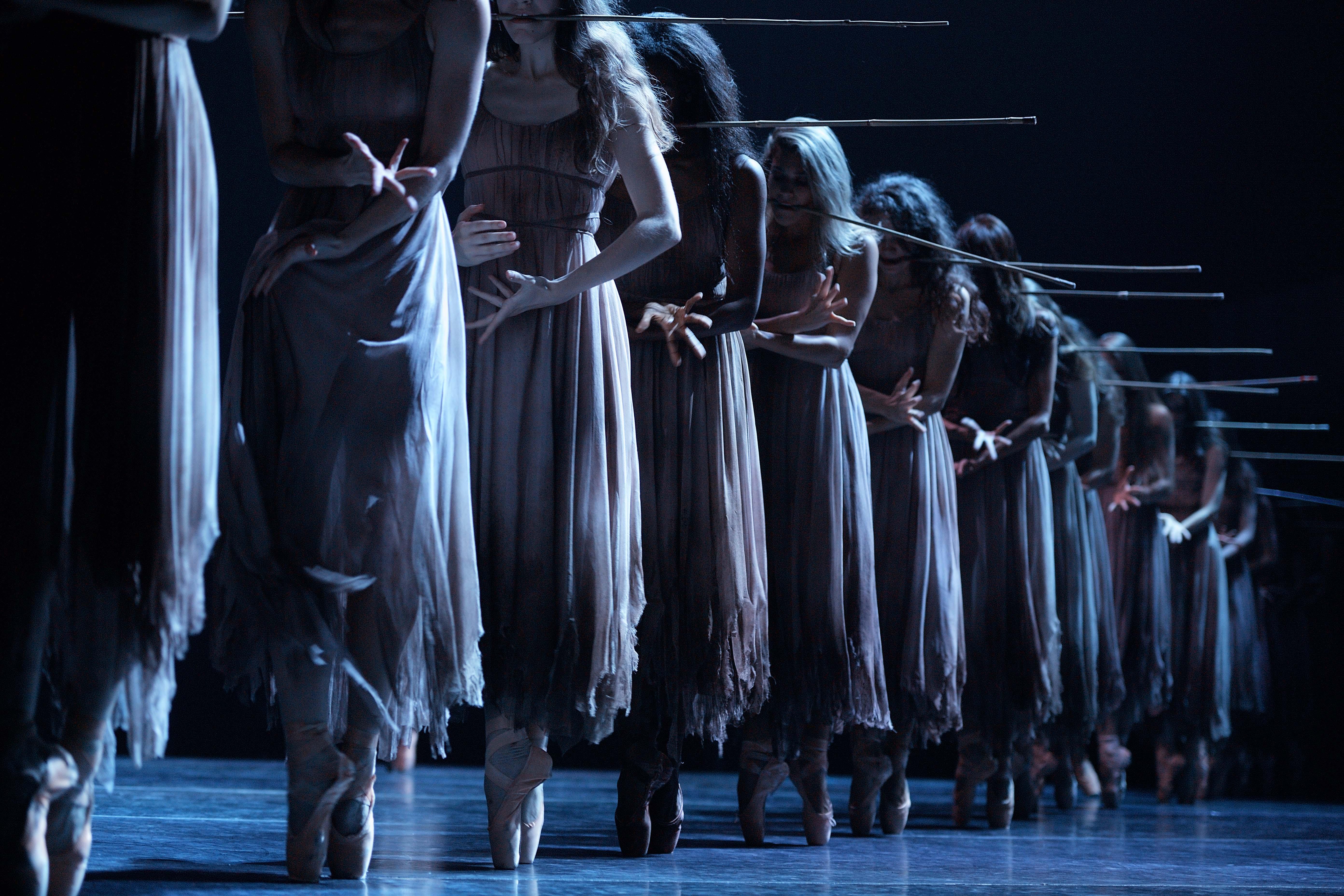 English National Ballet in Akram Kham's "Giselle." (© Laurent Liotardo)
The English National Ballet's "Giselle" will be performed Feb. 28-March 2, 2019. Choreographed by Akram Khan, who is renowned as a master at blending contemporary dance with Indian kathak movement—but here proves his magic with ballet—it updates the 19th century classic about tragic love and class divisions to explore the lives of migrant workers and powerful landlords. It is set to music by Vincenzo Lamagna adapted from the original Adolphe Adam score.
The monumental cost of bringing the 94 members of The English National Ballet to Chicago (its only U.S. stop, and one that promises to generate interest from audiences far beyond the city), is being underwritten by trustee Caryn Harris (a member of the Harris family, after which the theater is named) and her husband.
Also on the Harris bill will be Miami City Ballet (Nov. 8-9); the Ragamala Dance Company (Jan. 11, 2019), performing "Written in Water"; and Germany's Gauthier Dance in "Mega Israel" (April 5-6, 2019), featuring works by such Israeli choreographers as Ohad Naharin, Hofesh Shechter and Sharon Eyal and Gai Behar.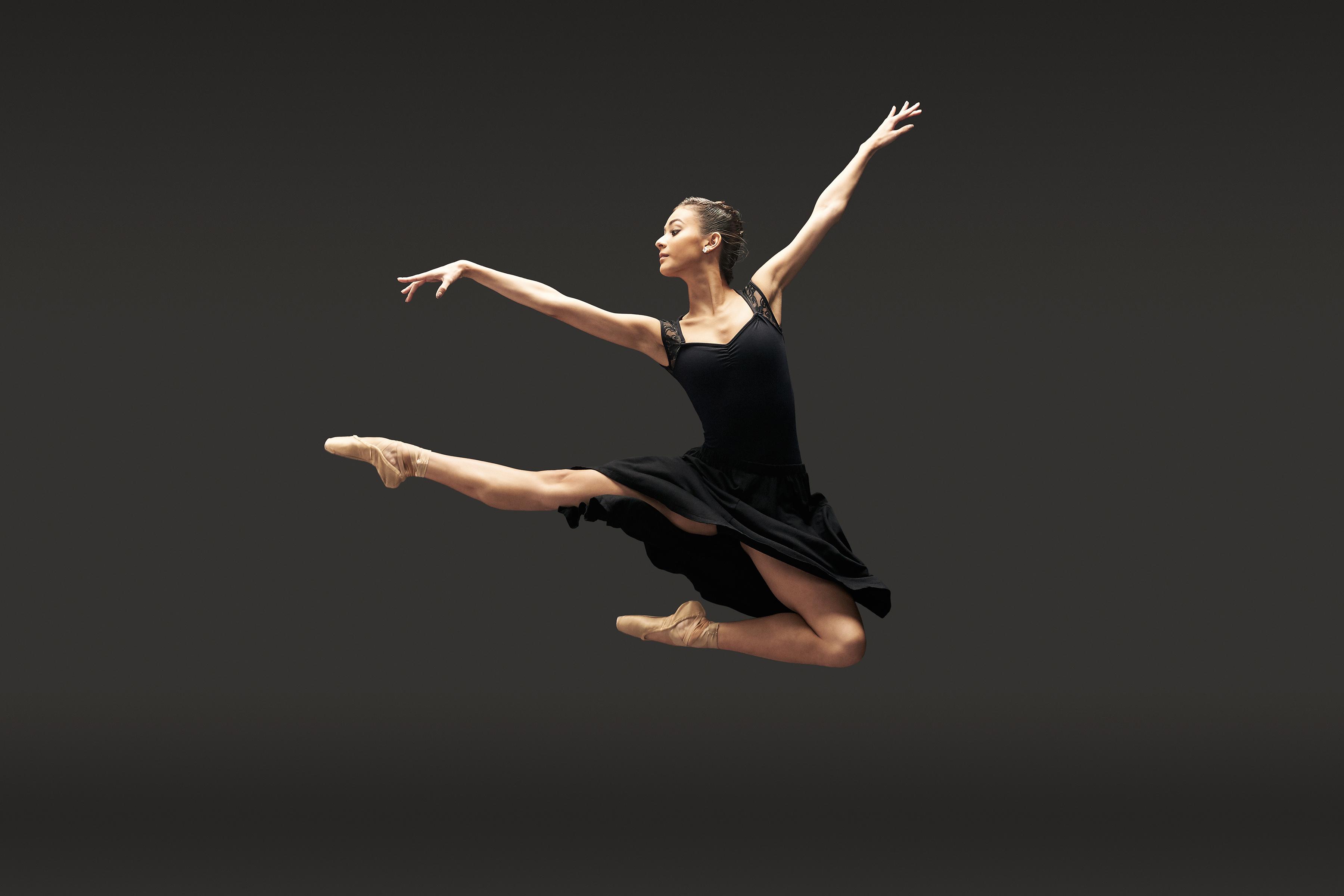 Miami City Ballet, Mayumi Enokibara. (Photo © Alberto Oviedo)
There also will be many intriguing musical programs at the Harris, ranging from Angelique Kidjo + Ladysmith Black Mambazo (Feb. 2, 2019), to the Teatro Regio Torino Orchestra and Chorus (May 17, 2019) in a concert performance of Verdi's "I vespri siciliano."
For tickets and full details, visit www.harristheaterchicago.org.
---
Related stories: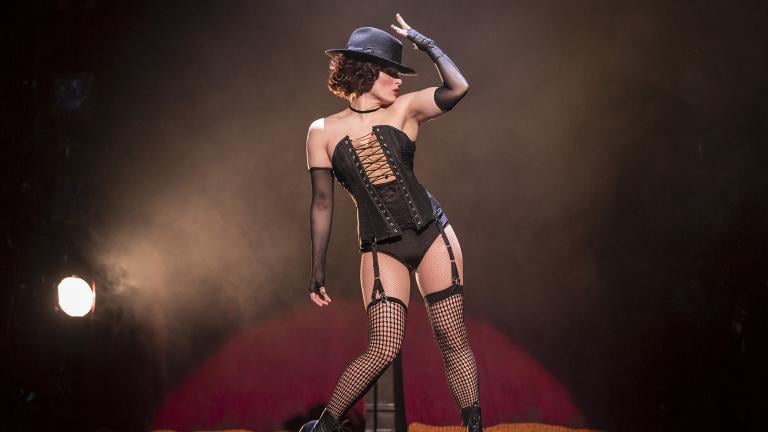 Historical, Personal Mesh to Stunning Effect in Paramount's 'Cabaret'
Feb. 12: In Paramount's revival of the 1966 musical, director-choreographer Katie Spelman not only finds a perfect balance between the personal and political, but fully captures the flamboyant decadence of 1930s Weimar Germany without exploiting the pure shock value of its sexual antics.
---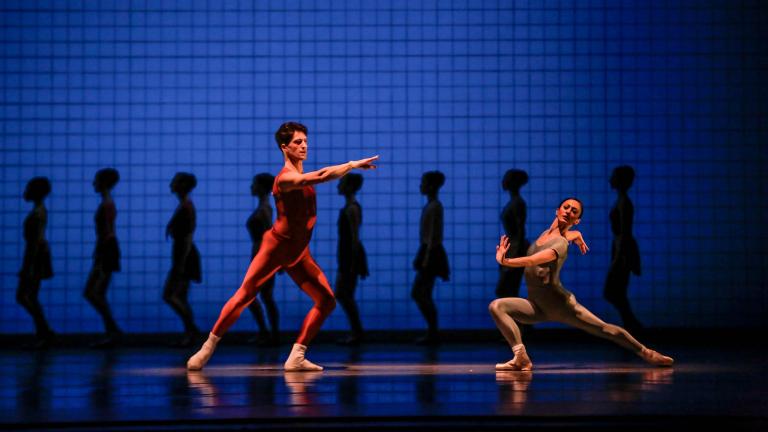 Joffrey's Breathtaking 'Modern Masters' Explores Ballet's Evolution
Feb. 8: The Joffrey Ballet's winter program is a stunning showcase of the prowess of its dancers, as well as the stellar talents of the Chicago Philharmonic and music director Scott Speck.
---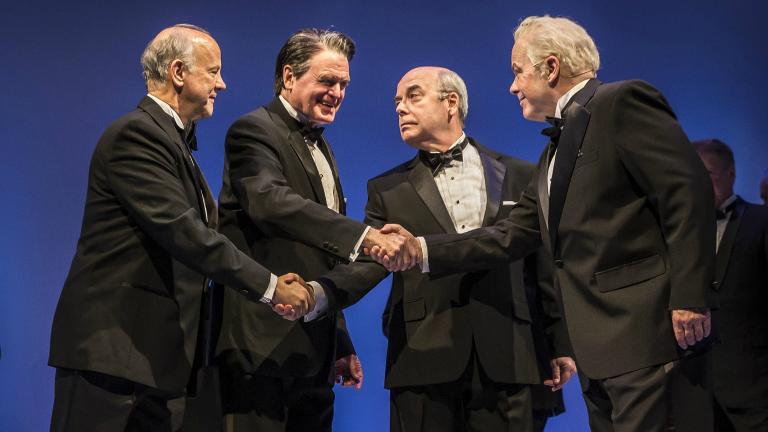 Hedy Weiss Reviews 'Blind Date,' 'Ragtime,' 'Skeleton Crew,' More
Feb. 6: "Ragtime," Ronald Reagan and a rarely seen Stephen Sondheim show are currently featured on Chicago-area stages. Theater critic Hedy Weiss joins us with recommendations – and two exclusive reviews.
---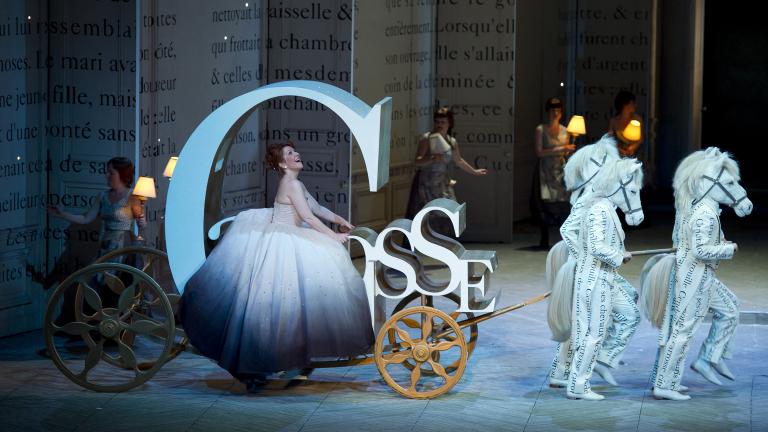 Vocal, Emotional Firepower in Lyric Opera's 2018-19 Season
Feb. 6: Lyric Opera of Chicago announces its 2018-2019 season, including Massenet's "Cendrillon" ("Cinderella"), a Lyric premiere of a new-to-Chicago production.
---