Choreographer John Neumeier is in the sixth decade of a career that's still going strong. In his early years, he was a star performer reaching the rank of soloist. And for nearly 45 years Neumeier has been chief choreographer at Germany's Hamburg Ballet. But at the moment he's back in the theater where his professional career began in earnest.
"The first time I was ever really paid to dance on a stage was in an opera at Lyric Opera which was called 'The Harvest,'" Neumeier said. That was in 1961. And it's taken 56 years for Neumeier to return to Lyric Opera to oversee an unprecedented Chicago collaboration.
Neumeier is directing and choreographing Lyric's season opening production "Orphée et Eurydice." And playing a prominent role is the Joffrey Ballet of Chicago. "Nearly half of the opera is ballet and was intended to be that way, that dance would be a medium to continue telling the story and to tell a simple moving story," he said.
It's not the first time Neumeier has choreographed the Joffrey Ballet. But it is the first time the famed company will perform in a Lyric Opera of Chicago production. When German composer Christoph Willibald Gluck wrote "Orphée et Eurydice" in 1762 it was a rather straightforward opera. But 12 years later Gluck added quite a number of ballets for its Parisian premiere, and that's the version Lyric Opera is presenting. Neumeier, however, says it won't feel or look two-and-a-half centuries old.
"I wouldn't want an audience to look at the production and say, 'Oh it's very beautiful, it's historically correct, the costumes look ravishing.' I want them to be involved. I want them to see something of themselves," he said.
British conductor Harry Bicket is a specialist in 18th century opera and conducted "Orphée et Eurydice" the last time Lyric presented it in 2006. But that was the earlier version of the opera with virtually no ballet music. "I'm not a ballet conductor, it's not something I do a lot," said the maestro. Bicket added that he's doing something unusual for a conductor: taking many of his cues from the choreographer. "It's been really fascinating to see not just how John works but his response to the music and how he uses the ballet not just as a formal way of filling out the opera but actually telling the story, retelling the story, adding more layers to it in a way I also try to do with the orchestra," he said.
Neumeier's return to Lyric is a homecoming on various fronts. He was born in Milwaukee where he attended Marquette University. It was there he choreographed his first ballet and starred in a production of "Peter Pan." His obvious talents as a dancer brought him to north suburban Northbrook where he studied with a revolutionary of modern dance: Sybil Shearer, who deeply influenced the young dancer as well as the acclaimed choreographer he was to become. Shortly after he was named chief choreographer of the Hamburg Ballet in 1973, Neumeier created a work that became an instant classic and is often revived. It's a ballet setting of Gustav Mahler's 3rd Symphony that shows the influences that shaped Neumeier.
For Lyric Opera, Neumeier has taken on the work of what's done normally by five people. Not only is he choreographing an entire ballet company, he's also directing the stage action of the singers. Neumeier designed all the costumes—more than 200 of them—and is also the lighting and set designer.
"When I choreograph," he said, "I don't just put steps together but try to create a world. When I start to create this world I feel like I want know, 'What does this world look like? What are they wearing? How does the fabric move? What is the temperature of the light?'"
The world Neumeier is creating on stage at Lyric Opera will bring together two of Chicago's most important cultural institutions for the first time.
But with luck, it won't be the last.
---
Related stories: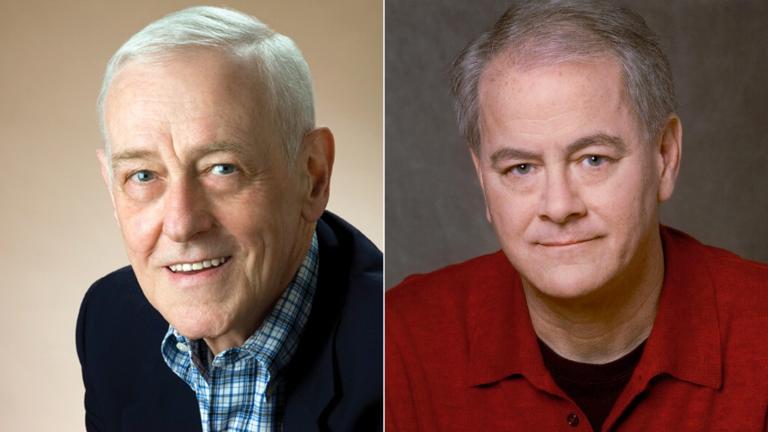 John Mahoney, Francis Guinan Talk 'The Rembrandt' at Steppenwolf
Aug. 31: The veteran actors join us to discuss a new show opening Sept. 7 at Steppenwolf Theatre.
---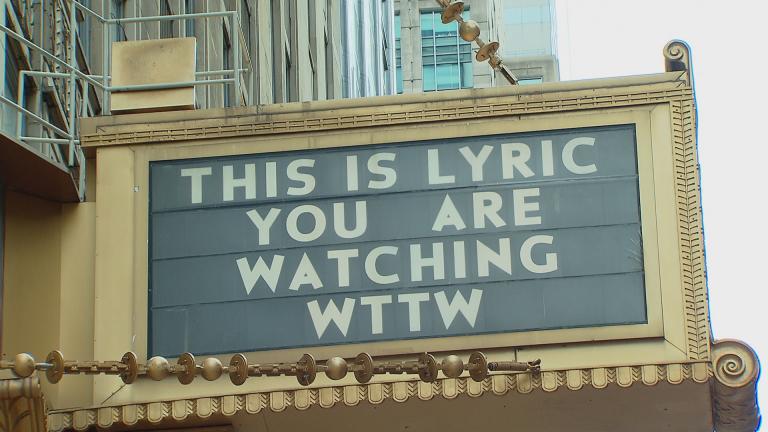 Ask Geoffrey: Lyric Opera's Marquee Mystery
May 31: Geoffrey Baer drops the curtain on an opera house mystery in this week's edition of Ask Geoffrey.
---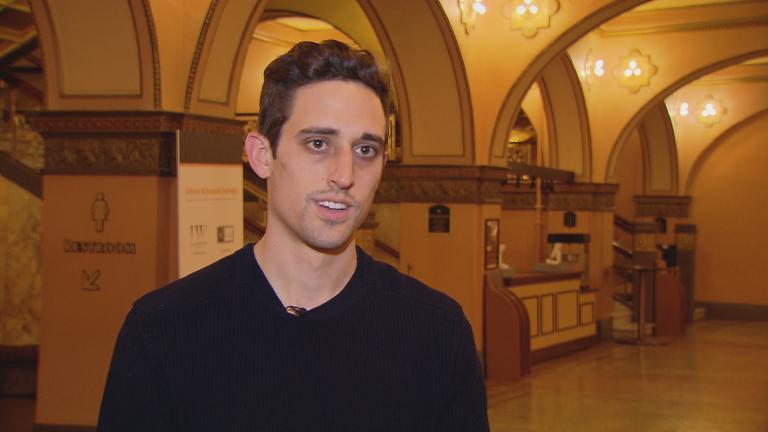 Hot Young Choreographer Shakes Things up at Joffrey Ballet
Feb. 16: The Joffrey Ballet recently reimagined Tchaikovsky's "Nutcracker"– and the company is now moving to the pulse of popular music.
---