The Joffrey Ballet recently reimagined Tchaikovsky's "Nutcracker"– and the company is now moving to the pulse of popular music.
Justin Peck, 29, is among the most sought-after choreographers in the world – and he has an ongoing collaboration with Sufjan Stevens, one of the hottest singer-songwriters around. Their teamwork is on display in Joffrey's winter program "Game Changers."
Chicago Tonight met Peck and got a sneak preview at a rehearsal earlier this week.
TRANSCRIPT
Jay Shefsky: At the Auditorium Theater, Joffrey dancers prepare for the Chicago premiere of an innovative new dance.
They are guided by Justin Peck. Just 29 years old, Peck is a soloist and resident choreographer with the New York City Ballet – and he chose the music of his friend, the songwriter Sufjan Stevens.
Justin Peck: I always felt like he had this innate ability to write danceable music. It has to be music that challenges myself and the dancers, and that can be present in the melody, it can be present in the time signatures, it can be present in the complexity of orchestrations.
I always have the music there as my starting point, as my blueprint, to develop the movement out of.
Shefsky: Last month, Justin Peck created a viral video when he took over a New York subway station for a dance that had a definite Jerome Robbins' "West Side Story" vibe.
Ashley Wheater: For me Justin kind of embodies that Jerry Robbins just all American, he shows us the beauty and color of music through dance.
Shefsky: The two other dances on Joffrey's "Game Changers" program are also contemporary works.
Wheater: The thing about "Game Changers" is that if you look at the three choreographers in their own right, each of them have brought a unique perspective to, to I wanna say 'dance,' because ballet is our technique and our language and what the three of them have done is use that language in a really broad way, so for people that think it's a ballet, I would say no you need to think of it as 'what is happening in the dance world today' and I think the program shows the stripped down beauty of our bodies and what that means in terms of dance, in terms of emotion, in terms of beauty.
Shefsky: Sufjan Stevens, seen here headlining the Pitchfork Music Festival last summer, needed some convincing by his friend. Because Stevens at first thought he hated ballet.
Peck: I like to describe it like people will build up a palette for fine wine, like the first time you taste wine it's sort of like, almost doesn't taste good and then over time you start to develop like that taste and start to just notice more about the complexities and flavors present in the wine and I think that's true for dance as well.
The Joffrey ballet, I'm lucky because I think that they're actually great interpreters of my work specifically. I've just found that at Joffrey they really kind of like understand my movement aesthetic, and they have very musical ears, and also I think that the fact that it's sort of a rank-less company, so everyone's on an even playing field, it creates this great camaraderie and this like team atmosphere that works really well for a lot of the ballets that I've made.
Wheater: It's a huge honor to have Justin working with the company and they have really loved working with him. I think it bodes well for the future. 
---
Related stories: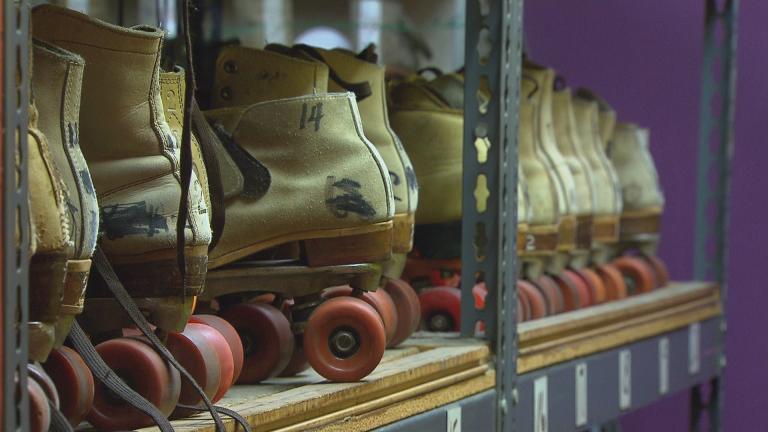 JB Skating: Chicago's Smoothest Creation
Feb. 15: In 1971, Calvin Small and two friends started roller skating a little differently than everyone around them. It caught on. And now, JB skating is known all over the country.
---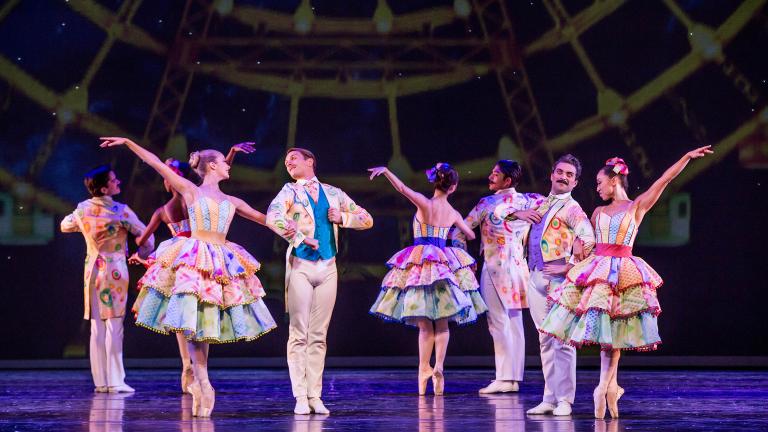 Joffrey Ballet's Reimagined 'Nutcracker' Inspired by Chicago History
Dec. 12: We go backstage at the Joffrey Ballet as the company prepares to launch an all-new "Nutcracker" set in Chicago.
---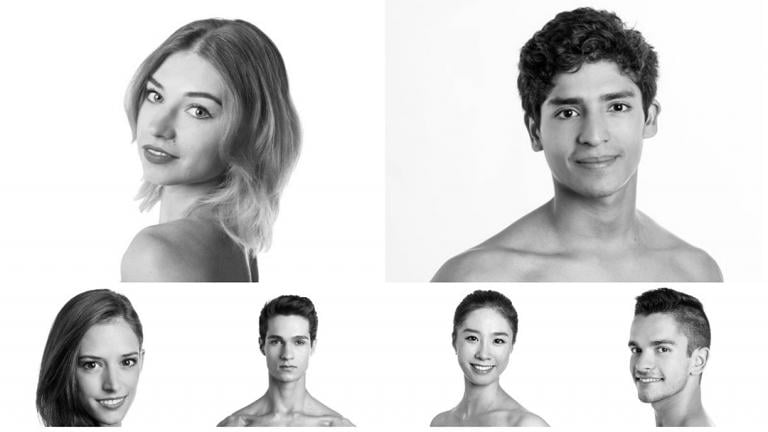 New Joffrey Ballet Recruits Talk Dance in an Increasingly Digital World
Sept. 14, 2015: New Joffrey Ballet dancers speak about their experience with crafting public persona in the world of professional ballet.
---