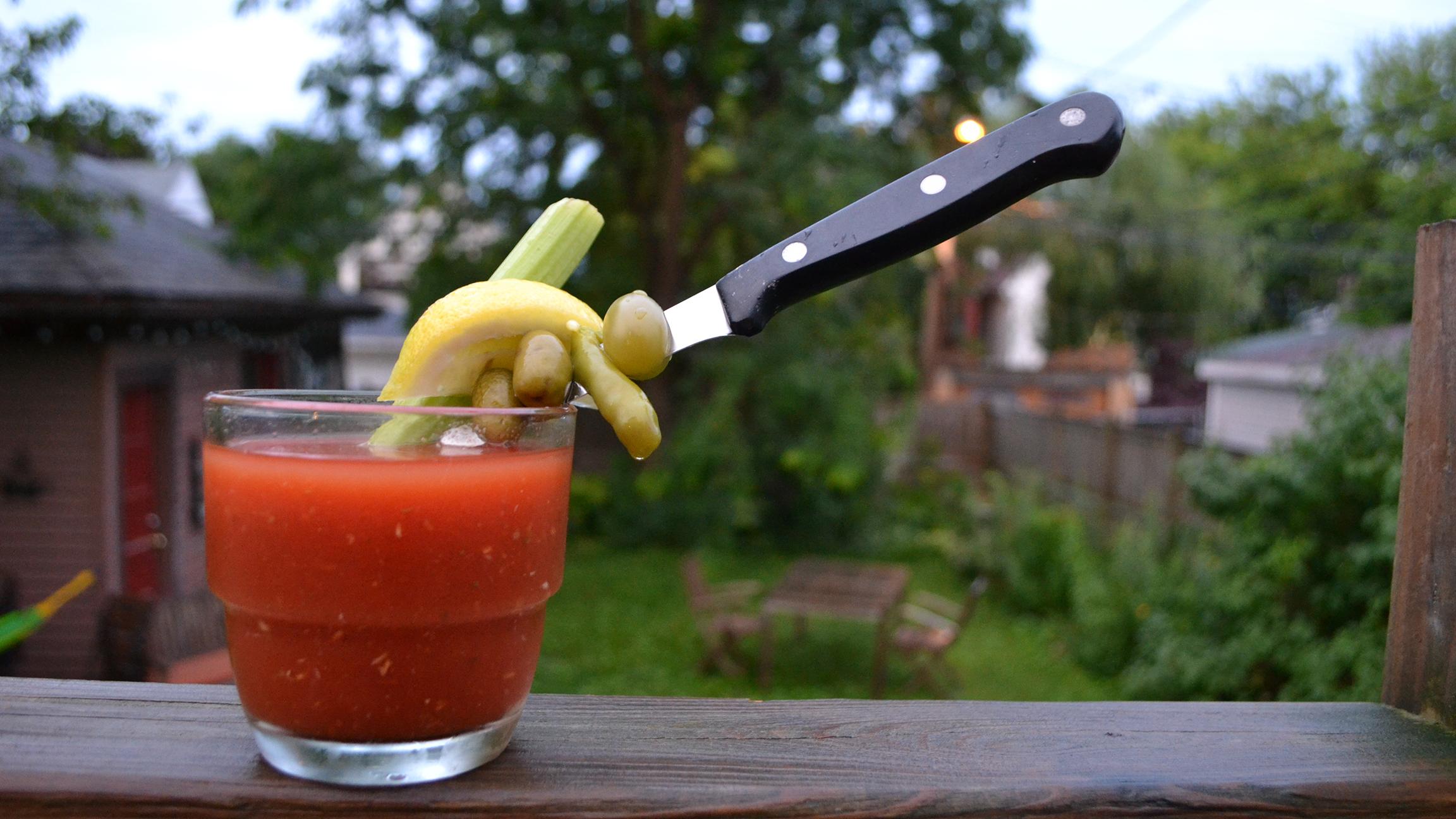 Cheers, Chicago! Our town loves its history as much as its hooch, so we're back for another round of cocktails that celebrate Chicago's finest – or most infamous. This summer, we're toasting 13 women of Chicago's past with original cocktail recipes.
Join us every week for a historical happy hour!
Frances Glessner Lee, 1878-1962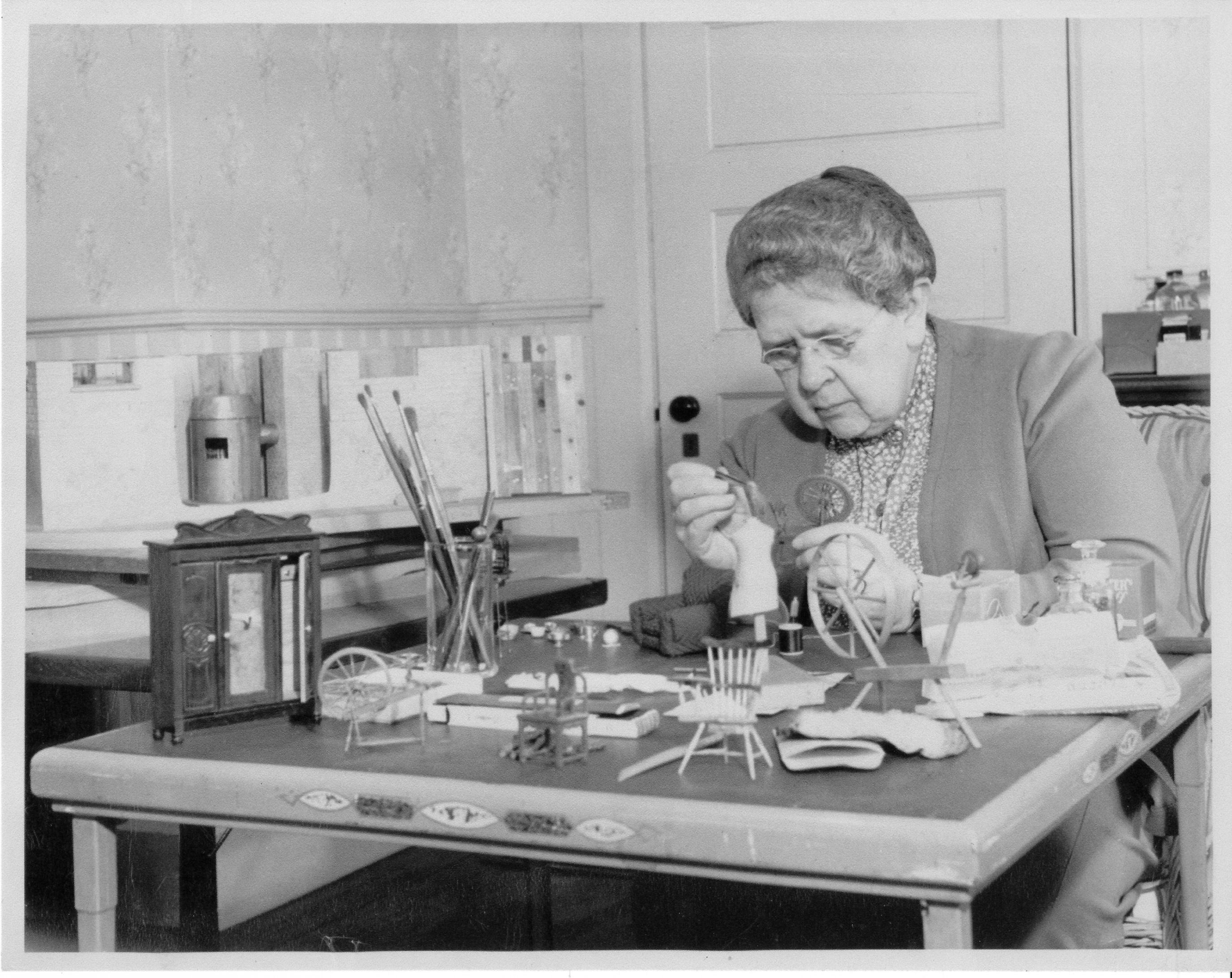 If you've ever been transfixed by a TV detective nabbing the bad guy by spotting an out-of-place teacup or missing kitchen knife at a crime scene, you can thank Chicago-born Frances Glessner Lee for your blood-spattered entertainment.
The millionaire heiress to the International Harvester fortune, "Fanny" Glessner grew up in the hulking Glessner House in what was then the fashionable Prairie District. Fanny and her brother were both home-schooled through their teens, but when her brother later headed off to Harvard, Glessner was prevented from pursuing higher education by her conservative parents. She was married off at age 19 to attorney Blewett Lee. The couple had three children, but ultimately, Blewett blew it and Glessner Lee was granted a divorce.
The divorce and later death of her parents and brother allowed her the means and the freedom to pursue interests that would have horrified them. Her brother's classmate George Burgess Magrath, who went on to become Boston's chief medical examiner, introduced Glessner Lee to the emerging field of forensic investigation, regaling her with tales about cases he was working on. After her brother died and she inherited the family fortune, Glessner Lee dove headfirst into the forensics world, studying crime scenes and the evidence they contained, even inviting police investigators to dinner partners where they would reveal the secrets of their work.
In her studies, Glessner Lee learned that the police often compromised their own investigations by altering or neglecting to adequately observe the evidence right in front of them. She became convinced that if the police were properly trained in evidence analysis, the answers would often reveal themselves. She endowed Harvard's first school of legal medicine and from there on out, became the foremost authority in, and cheerleader for, the science of forensics. In 1943, she was named the state police captain of New Hampshire, the first woman to be so appointed in the country.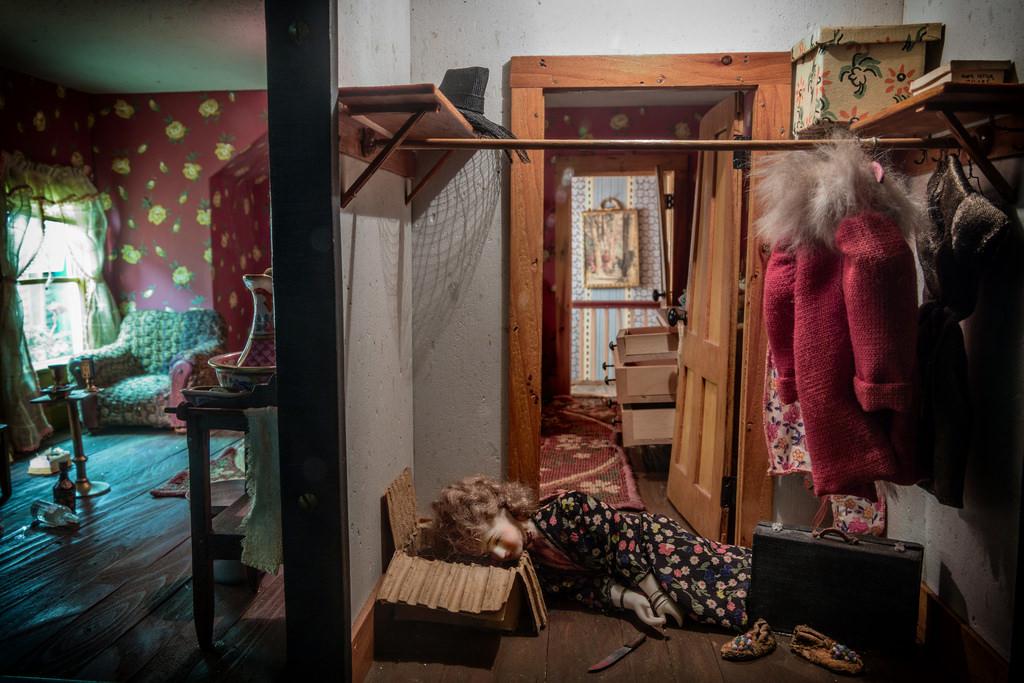 (Courtesy of Lorie Shaull)
Thus it was that Glessner Lee slayed the forensics game herself with an undeniably feminine weapon: hand-crafted miniatures. Of course, meticulously creating miniature dollhouses was a perfectly becoming hobby for a middle-aged society lady of the time, but not many enthusiasts included bloated corpses in their sweet vignettes. Glessner Lee began hosting seminars to train detectives in crime scene analysis, teaching them how to comb a crime scene for clues. As a teaching tool, Glessner Lee created at least 19 tiny dioramas of deaths, each based on an actual case of death, including murders, suicides, accidents and natural deaths.
Each 1:12 scale scene was obsessively detailed, from operating windows, overflowing ashtrays, and water-warped under-sink boards to tiny bullet holes, blood-spattered curtains and rope fibers on door hinges. Glessner Lee called her gruesome dioramas "Nutshell Studies," from the police saying "convict the guilty, clear the innocent, and find the truth in a nutshell." She employed a carpenter full-time to craft some of the elements in the dioramas while she would knit tiny stockings with straight pins and embroider napkin-sized rugs to decorate the deadly scenes. Glessner Lee would then present detectives with the dioramas, who would analyze the scene and discuss their conclusions. Her pioneering work led to her being dubbed "the godmother of forensic science."
After her own death in 1962 (sorry, there's no diorama of the scene) Glessner Lee's dioramas were sent to the Maryland medical examiner's office, where they are still used for forensics training and are available for public viewing. Make that a stop on your next road trip with the gals.
For Frances Glessner Lee, there could be only way to go: a twist on the classic bloody mary. We start with tangy, blood-red tomato passata and bracing spices, but instead of vodka, we add the smoking gun of mezcal. Trust us: it'll murder that hangover. Cheers!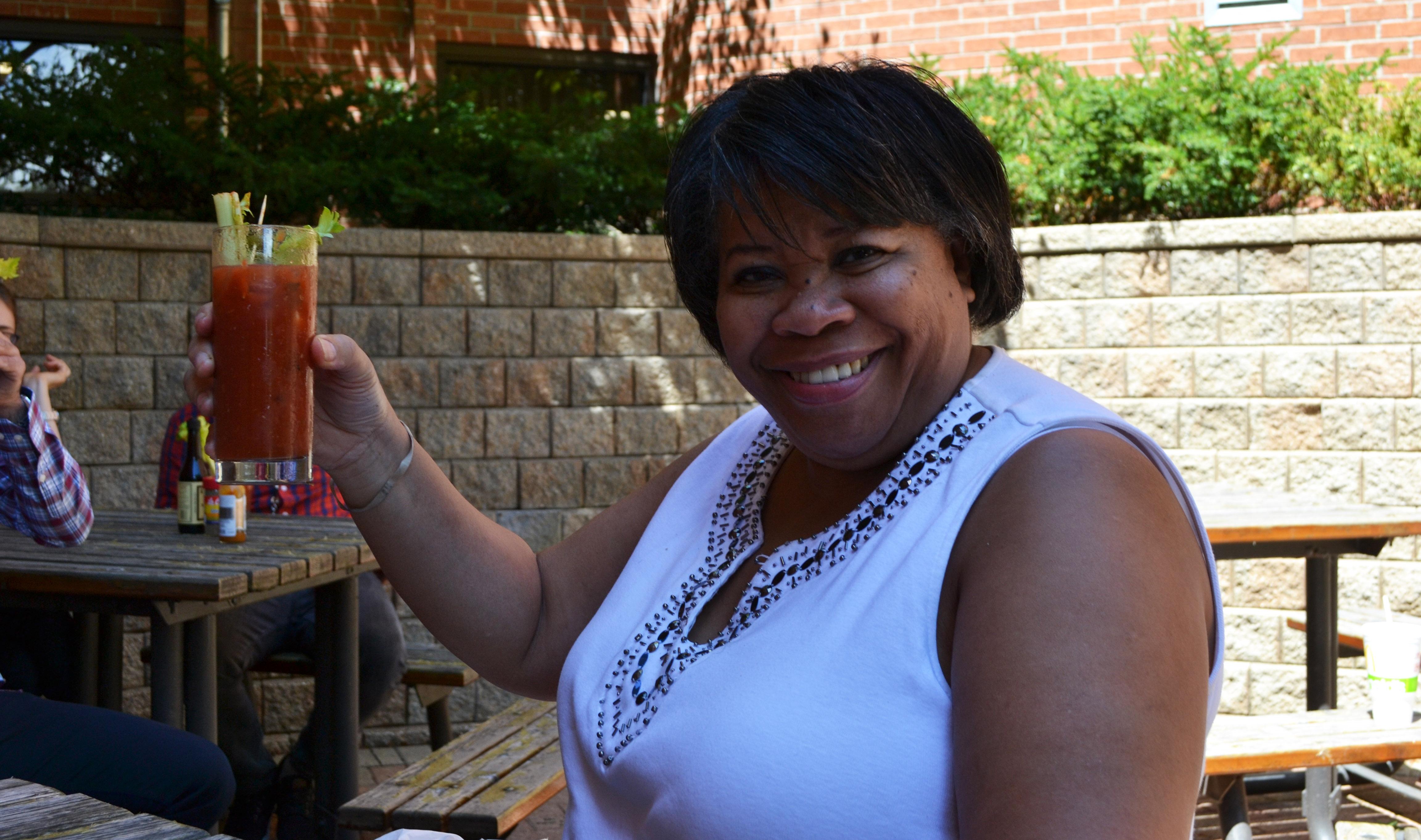 Cheers from WTTW!
Bloody Frances
4 oz. tomato passata (or tomato juice)
2 oz. mezcal
1 oz. lemon juice
2 tsp freshly grated horseradish
½ tsp Worcestershire sauce
1 tsp hot sauce (we used habanero sauce)
Pepper and celery salt to taste
Olives and pickled tomatoes for garnish
Add all ingredients—except the garnish—to a glass over ice. Pour back and forth between a second glass with ice a couple of times to blend. Stab in a celery stick, olives and pickled tomatoes to garnish and serve it like justice: ice-cold.
---
Related stories: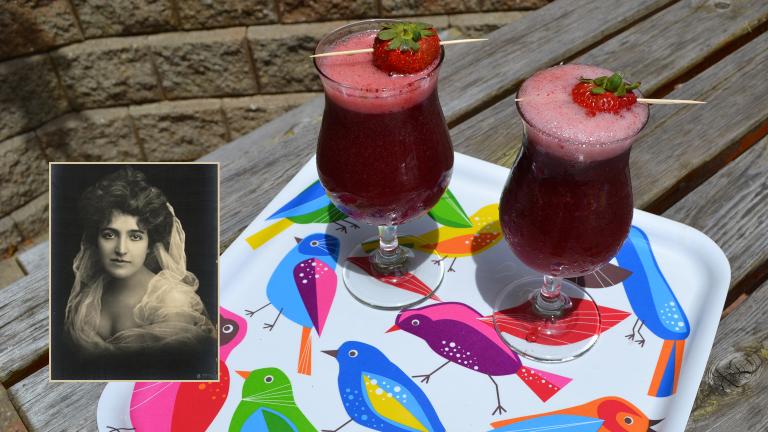 Historical Happy Hour: A Toast to Clara Lipman
June 23: We salute the sparkling stage presence of a turn-of-the-century star with a cocktail made with Prosecco, limoncello and summer fruit.
---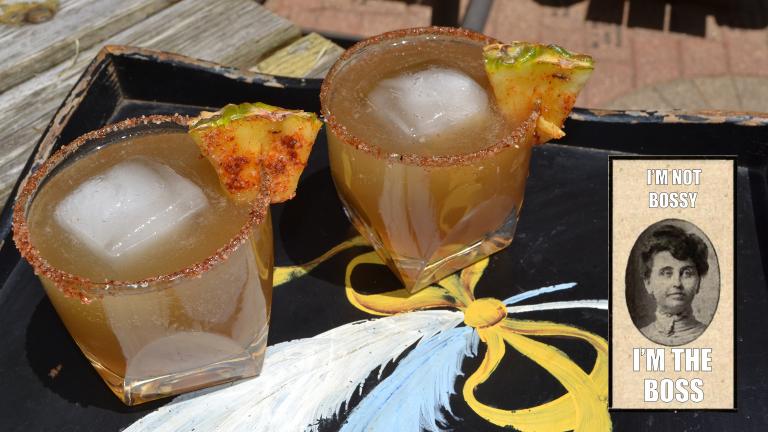 Historical Happy Hour: A Toast to Cora Strayer
June 16: Unless you run in nerdy history circles, chances are you've never heard of Cora Strayer, private detective. Belly up to the bar for a history lesson—with a spirited twist.
---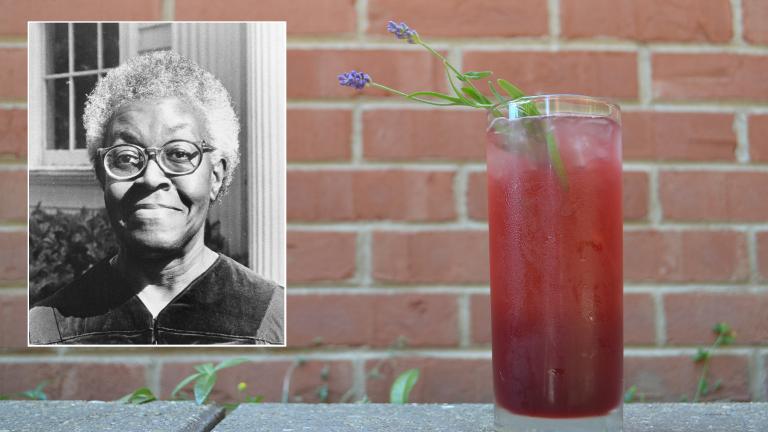 Historical Happy Hour: A Toast to Gwendolyn Brooks
June 9: The Pulitzer Prize-winning poet would have celebrated her 100th birthday this week. We take some poetic license ourselves with the Jazz June, a gin-based cocktail with a spring of fragrant lavender.
---