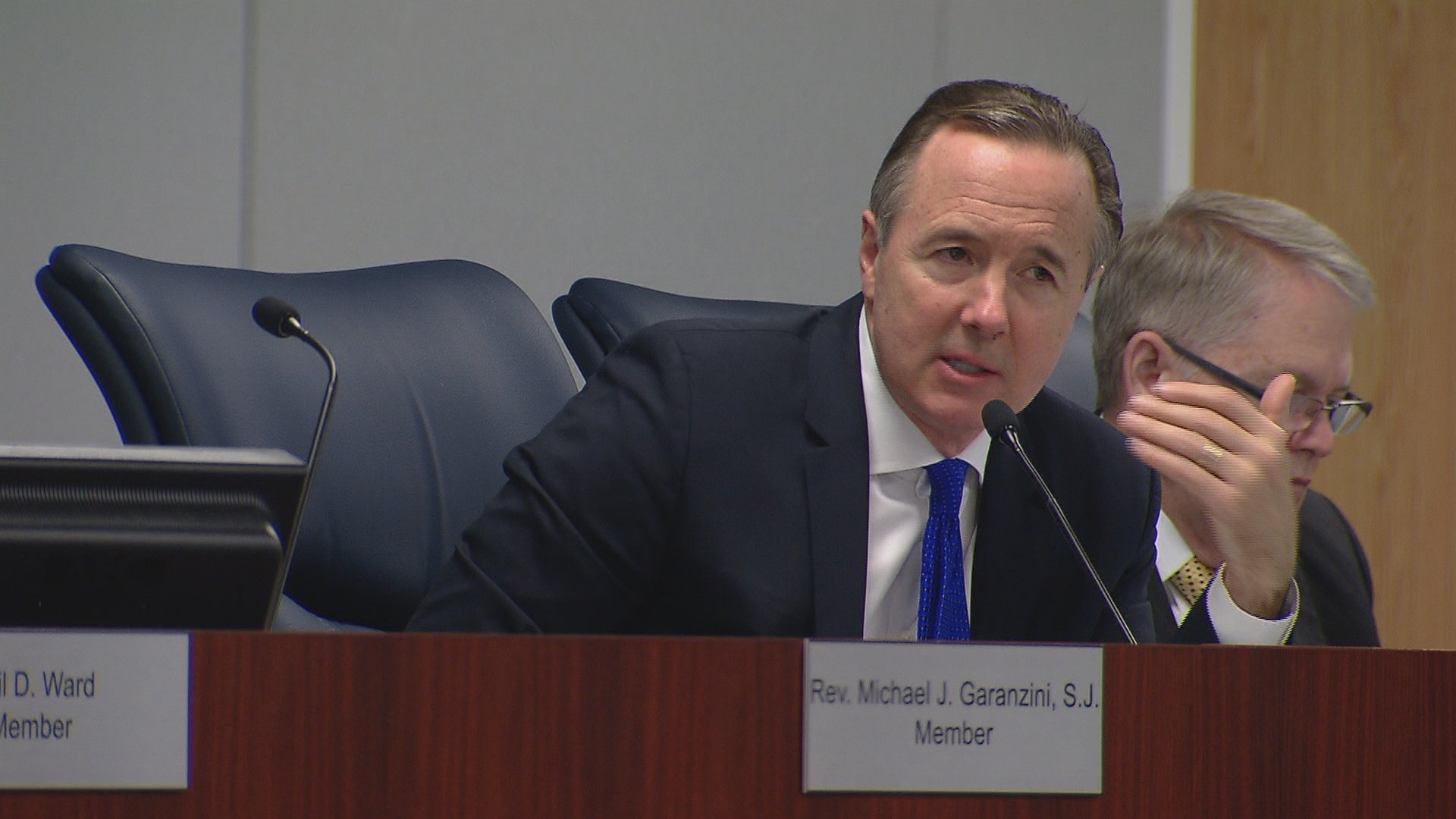 A judge has ruled Chicago Public Schools' CEO Forrest Claypool and members of his staff must testify this fall in a Chicago Transit Authority whistleblower suit. (Chicago Tonight)
One week before Chicago Public Schools' 2017-18 school year begins, district CEO Forrest Claypool and a handful of other high-ranking CPS officials will be called to testify as witnesses in a yearslong whistleblower case that dates back to their time working at the Chicago Transit Authority.
A Cook County pre-trial judge ruled in May that Claypool, his Chief of Staff Doug Kucia, CPS Chief Internal Auditor Andrell Holloway and Ron DeNard, the district's senior finance vice president, each must take the stand during an August trial if called by the former CTA budget analyst who filed the case.
The four men all held similar positions with the transit authority when Casey Loop, a budget department whistleblower, reported what he believed to be "a gross waste of funds and an abuse of authority on behalf of CTA personnel" in constructing the transit authority's 2013 budget.
He believes he was fired in retaliation for taking his concerns to Illinois' executive inspector general and the Regional Transportation Authority, which oversees the CTA in addition to Metra and Pace.
Loop filed the whistleblower suit in 2014, seeking both reinstatement and back pay from the CTA. He said he's spent the last year working full-time as his own attorney, pouring over tens of thousands of emails and documents he obtained from the CTA in a yearlong discovery process.
Lawyers from the CTA and RTA, along with Chicago Public School attorneys, sought to keep Claypool and the others from having to testify, claiming Loop's previous attorney didn't declare them properly as witnesses, and refusing to turn over personal addresses so they could be subpoenaed.
"They had moved to quash subpoenas, they had moved to bar testimony and things like that," Loop said. "But that is now past, and come August 28 … Mr. Claypool and Mr. Kucia and Mr. DeNard will be testifying at trial."
Claypool was appointed CTA president in 2011 and served until April 2015, when he took over as Mayor Rahm Emanuel's chief of staff. Just a few months later Emanuel put Claypool in charge of the Chicago Public Schools replacing Jesse Ruiz, who had filled in on an interim basis following the resignation of previous CEO Barbara Byrd-Bennett.
DeNard was the transit authority's chief financial officer from 2013 until he was hired at CPS in 2015, along with Kucia and Holloway. None of the men are included as defendants in the case, and if called, would act strictly as witnesses.
Loop says a former supervisor will also testify that he was told to fire Loop by either Claypool or Kucia.
"So that opened the door to, well we have to call them at trial," Loop said, "because as it stands right now we don't even know who made the decision to terminate (my) employment."
Even with the pre-trial decision, attorneys still have the option to re-argue their case to the trial judge if they wish to keep Claypool and his team off the stand.
A CTA spokeswoman declined to comment on the suit, as it remains ongoing. A CPS spokeswoman did not reply to requests for comment before press time.
Starting off as a CTA budget analyst in 2012, Loop said he was promoted the following year to oversee bus operations as a manager of performance analysis.
Halfway through 2013, he says the CTA realized it was going to be $50 to $60 million short on its budget, due in part to decreased ridership and increased expenses. And he claims options presented to fix that gap were "illegal, unethical, and not in the public's best interests."
"The culture of the CTA was it was never acceptable to admit defeat or to say 'Hey, we've got a serious issue,'" he said. "The senior management always had to present some sort of solution – even if the solution wasn't the right one – they had to make it look like they were doing their job."
Loop says he initially voiced his concerns to DeNard and other budget employees, but when nothing was done, he submitted written reports to the CTA and RTA in July 2013. In those reports, he claims the transit authority banked $56 million in labor credits to reduce its budget by assuming nearly 350 vacant positions would not be filled for an entire year.
"I allege that the adjustment ... was made to provide an illusion the budget deficit was closed," Loop wrote in his report, "rather than provide a true expectation of salvage, and the negligence and technical inability of the senior management allowed it to happen."
In his complaint, Loop claims DeNard and other CTA employees then "began a campaign of retaliation" against him that included limiting his access to CTA technology and information systems, and discouraging budget employees from speaking with him.
He filed a whistleblower submission with the executive inspector general that August, and by the next month he was told his position had been abolished and that he would be terminated in November along with about 150 other employees during a rash of CTA layoffs.
Shortly after the lawsuit was filed, Claypool was quoted as saying Loop "has no clue what he's talking about," adding that Loop had not been promoted, but simply "volunteered to do some budget work." DeNard has similarly denied claims made by Loop in the past.
Loop says he plans to question Claypool about his process of designing a budget, the transparency involved in that process, and the discussions that led up to Loop's eventual dismissal.
"Procedurally the trial judge can still say 'I've weighed all this evidence and I don't find it's relevant,'" Loop said. "But the pre-trial court has determined that just because they're important, high-ranking public officials does not preclude them from testifying in this matter."
Follow Matt Masterson on Twitter: @ByMattMasterson
---
Related stories: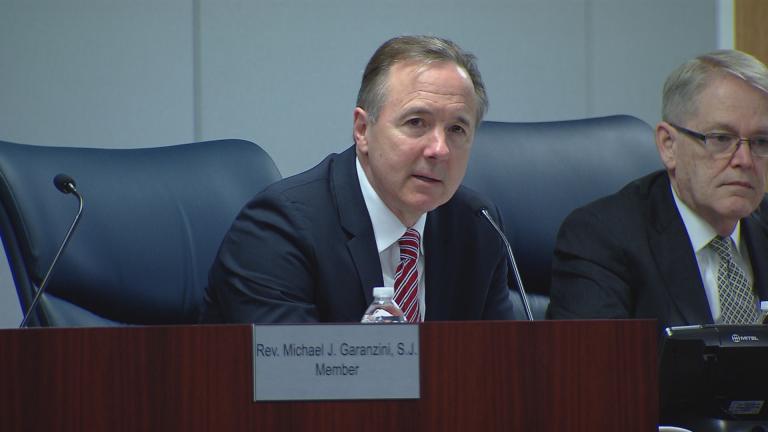 Claypool on CTU, Rauner Criticisms: 'We're Doing Something Right'
May 24: A day after a CTU vote revealed a widespread lack of confidence in the school district chief, Claypool defended himself before the Chicago Board of Education, comparing objections from union critics to those coming from the governor.
---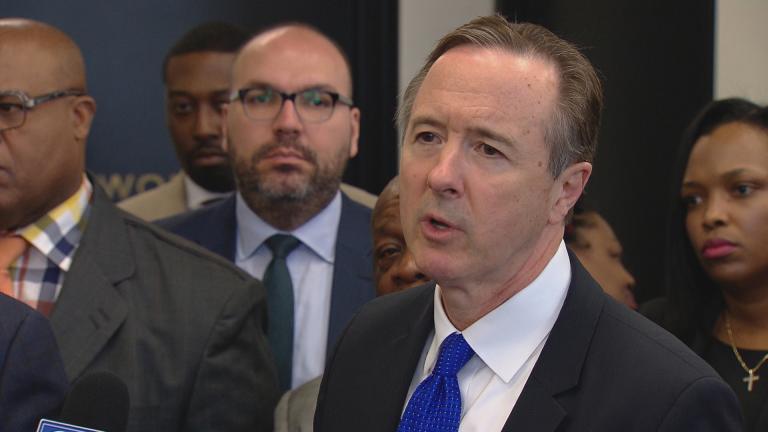 CTU Vote Reveals Little Confidence in CPS CEO Claypool
May 23: After a nearly unanimous no-confidence vote in Chicago Public Schools CEO Forrest Claypool, members of the Chicago Teachers Union took to City Hall Tuesday to push Mayor Rahm Emanuel to fire the school district chief.
---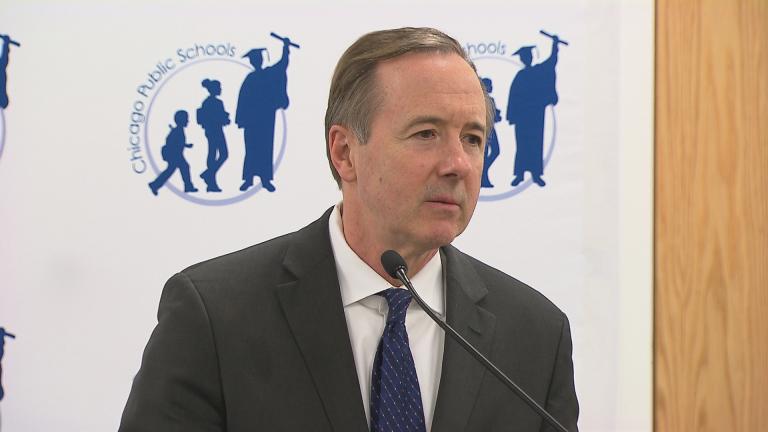 Cash-Strapped CPS Files Motion, Threatens Shorter School Year
Feb. 27: Chicago Public Schools students could be in for a shorter school year.
---