After a nearly unanimous no-confidence vote in Chicago Public Schools CEO Forrest Claypool, members of the Chicago Teachers Union took to City Hall Tuesday to push Mayor Rahm Emanuel to fire the school district chief.
CTU Vice President Jesse Sharkey said union members issued more than 14,300 votes of no confidence against just 151 votes of confidence in Claypool during a school-by-school vote held last week. About 80 percent of schools have responded, but votes were still trickling in even as the union announced the results Tuesday afternoon.
"We call on Chicago Mayor Rahm Emanuel to fire Forrest Claypool," Sharkey said during a press conference outside Emanuel's City Hall office. "He has lost the confidence of 99 percent – literally 99 percent – of the educators in the Chicago Public School system."
Earlier this year, the 800 members of CTU's House of Delegates leadership team issued their own no-confidence vote and called on Claypool to resign immediately. The union hoped to send a stronger message from its full membership base.
Between repeated calls for Claypool's removal, union members also endorsed progressive revenue streams – like tax incremental financing dollars and a corporate head tax – to help fund the cash-strapped school district.
On top of budget cuts and threats of a shortened school year, CTU leaders say they called the vote to highlight what they believe is the district's targeting of six union members who have been vocal critics of CPS, including suspended Saucedo special education teacher Sarah Chambers.
The move also comes only days after CPS amended and re-filed its lawsuit against Gov. Bruce Rauner and the state of Illinois, claiming the statewide school funding formula discriminates against Chicago's predominantly minority student population.
In announcing the vote earlier this month, CTU President Karen Lewis called the CPS suit "ridiculous," saying it belonged on a list of Claypool's "greatest misses." Speaking at the City Club of Chicago earlier on Tuesday, she called the no-confidence vote "tangible evidence of how Claypool has failed teachers, clinicians, paraprofessionals and school staff."
She said the action also serves as a "proxy vote" for the man who appointed Claypool: Rahm Emanuel.
But district and city leaders have instead sought unity from CTU members in going against Rauner.
"CPS' financial crisis is rooted in racially discriminatory state funding – to the tune of $500 million a year – and it's shocking that Karen Lewis' top priority is anything other than holding the Governor accountable for that injustice," Claypool said in a statement Tuesday.
After going to court in February, Claypool threatened to close schools nearly three weeks early if CPS did not receive additional funding from the state. When the case was thrown out in April, Emanuel announced the city would step in and keep classrooms open through the scheduled year-end date of June 20.
His office announced last week the financially-troubled district plans to do so through nearly $400 million in additional borrowing. Despite a report of growing tension between the two men, the mayor said earlier this month Claypool has his "complete confidence," handling a difficult job "incredibly well."
And Emanuel spokesman Adam Collins said nothing has changed since that statement was made.
"Of course the Mayor has confidence in Forrest," Collins said in an email Tuesday. "Rather than pick fights here in Chicago, it would be a lot more productive if CTU would stand with us in Springfield as we continue to fight against the Governor and for fair education funding. With just over one week left in the legislative session, anything else is an unnecessary distraction and can only serve to help the governor politically at the expense of our school children."
Follow Matt Masterson on Twitter: @ByMattMasterson
---
Related stories: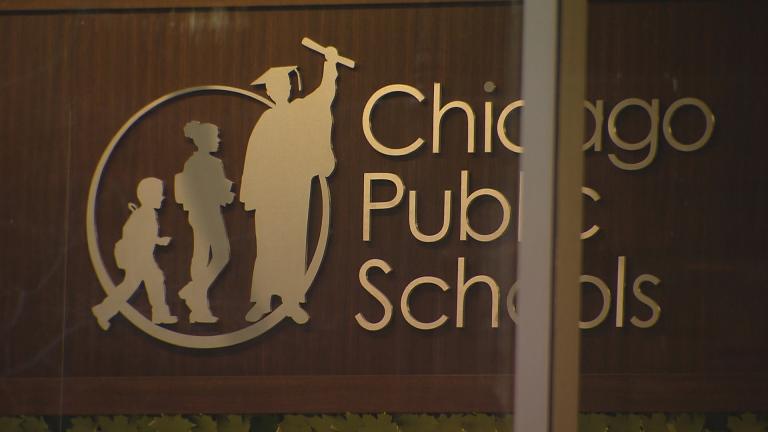 Chicago Public Schools to Borrow $389 Million to Stay Open
May 19: Chicago Public Schools is once again turning to its lenders, this time to keep doors open until the end of the school year on June 20.
---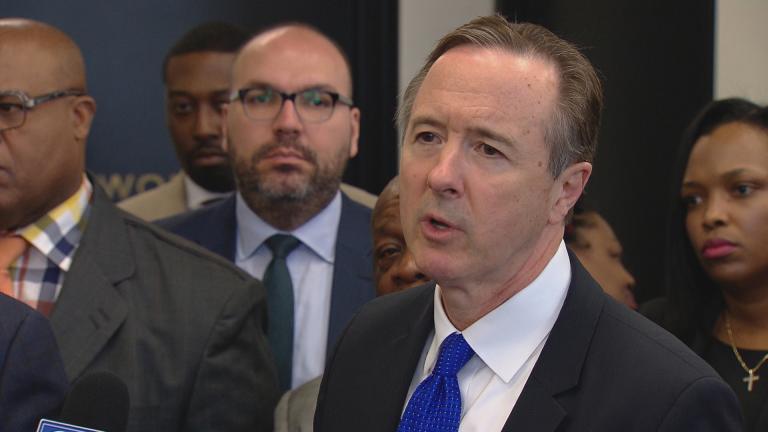 CTU Running Full Staff No-Confidence Vote on CPS CEO Claypool
May 12: As the city and Chicago Public Schools scramble to find funding to keep classrooms open through the end of the school year, the Chicago Teachers Union is taking up a staff-wide referendum vote of no confidence in district CEO Forrest Claypool.
---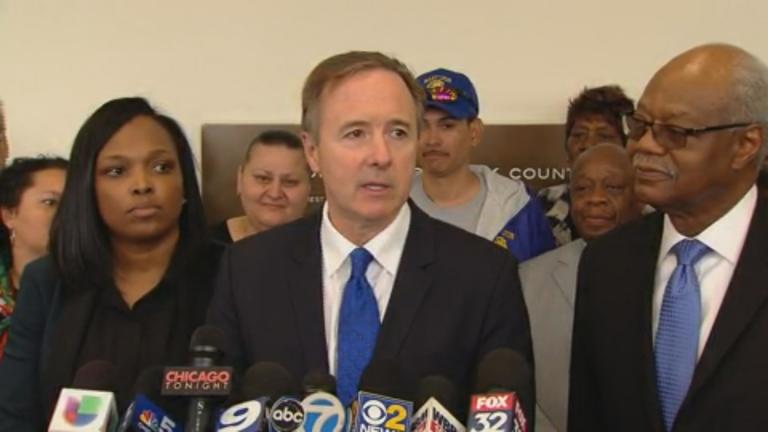 Court Tosses CPS Discrimination Lawsuit Against State
April 28: A Cook County Judge has dealt a financial setback to Chicago Public Schools – stating that the school district's complaint is "not the vehicle to address [the state's] inequity" in education funding.
---