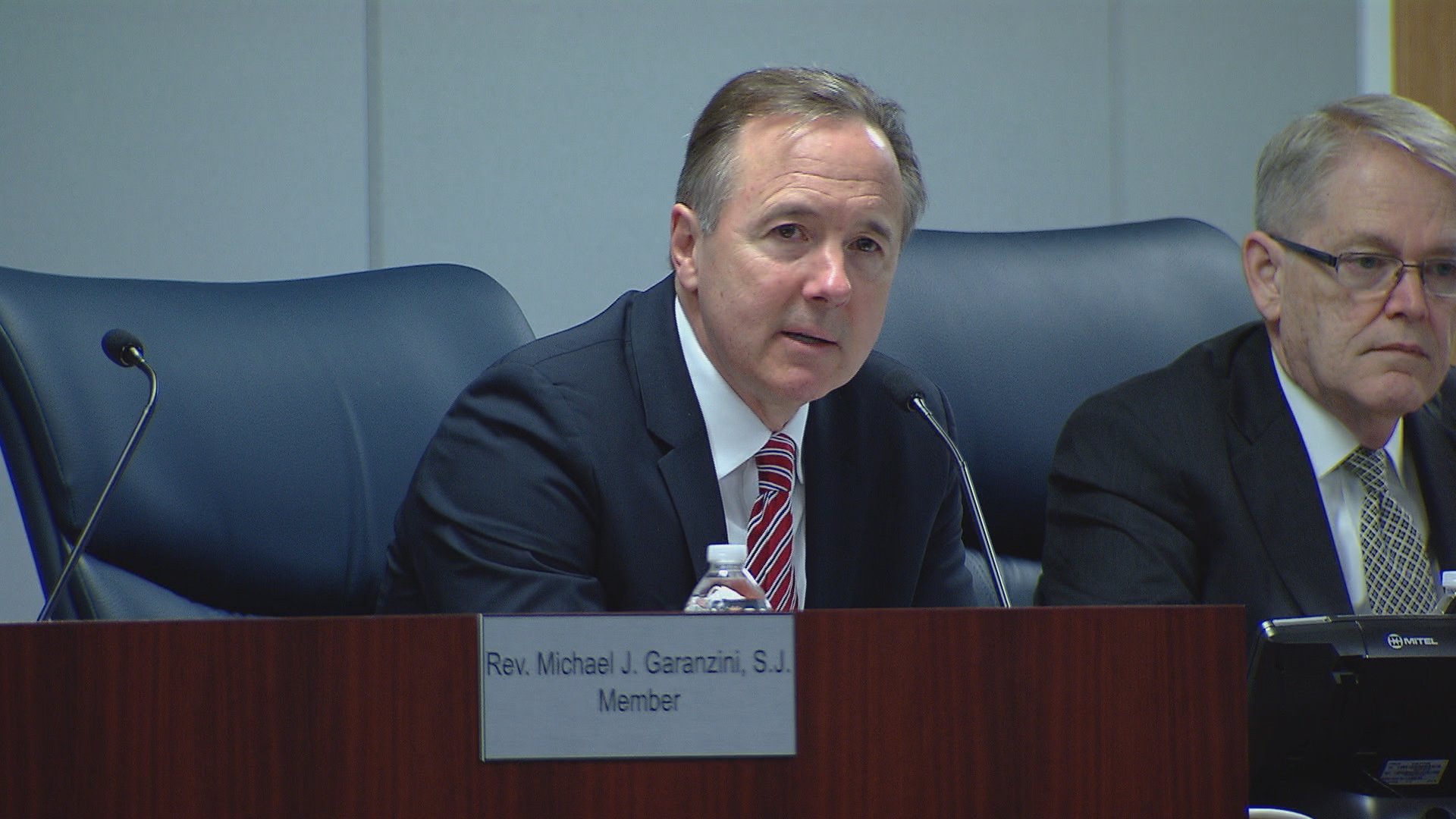 Chicago teachers are calling on the mayor to terminate CPS CEO Forrest Claypool, left, and General Counsel Ron Marmer, right, following a Chicago Sun-Times article published this week. (Chicago Tonight)
The Chicago Teachers Union is calling on Mayor Rahm Emanuel to fire Chicago Public Schools CEO Forrest Claypool and General Counsel Ronald Marmer after a leaked internal investigation report alleges Marmer violated the district's ethics code.
In a statement issued Friday afternoon, the union claims Claypool "has been outed for putting the personal gain of clouted political players ahead of the most basic principles of ethics – and ahead of the well-being of our students, their families and the educators who serve them."
"It's time for Emanuel and the Chicago Board of Education to move to terminate both Claypool and Marmer," the CTU statement continues, "and embrace the public's overwhelming support for an elected representative school board instead of a board hand-picked by the mayor and guaranteed to rubber stamp these ongoing ethical and fiscal offenses."
The statement comes in response to a Chicago Sun-Times story published Thursday, which cites a leaked report from CPS' inspector general alleging Marmer shouldn't have been allowed to oversee more than $180,000 worth of work for the district conducted by the law firm of Jenner & Block LLP.
Both Claypool and Marmer previously worked at Jenner & Block, which was still paying Marmer through a severance package while he oversaw their work, according to the Sun-Times.
The report goes on to state six attorneys had advised CPS that Marmer was violating the district's ethics code, and that Claypool was complicit in an "apparent whitewash" of Marmer's conduct.
When asked for comment, Claypool issued a statement saying: "Our civil rights lawsuit galvanized the public around the fight for equal funding and ultimately helped win $450 million in new funding for Chicago schools, and I am grateful to Jenner & Block for donating more than $1.25 million in legal services to defend the civil rights of Chicago school children, and to Ron Marmer for his excellent strategic vision in this historic case."
When asked Friday morning if he supports Claypool, Emanuel said "Yes, 100 percent," according to a mayoral spokesman.
CPS Inspector General Nicholas Schuler addressed the board publicly during its December 2016 meeting, citing what he called "a serious negative development in the relationship between the board" and his office.
At that time, Schuler said he was investigating whether Marmer had violated district policy, but claimed the board was blocking him by asserting attorney-client privilege.
"We do have respect for the attorney-client privilege; we do tread lightly in this area," Schuler said in December. "I don't mean to trammel through all of their attorney-client privileged information. It's just this small subset of key, pertinent information that is relevant to us making a determination in this case."
On Friday, Schuler said he was unable to comment as the investigation remains ongoing.
This isn't the first time the CTU has sought Claypool's removal. Earlier this year union delegates called on him to step down, and in May, rank-and-file members issued more than 14,300 votes of no-confidence in the district chief.
---
Related stories: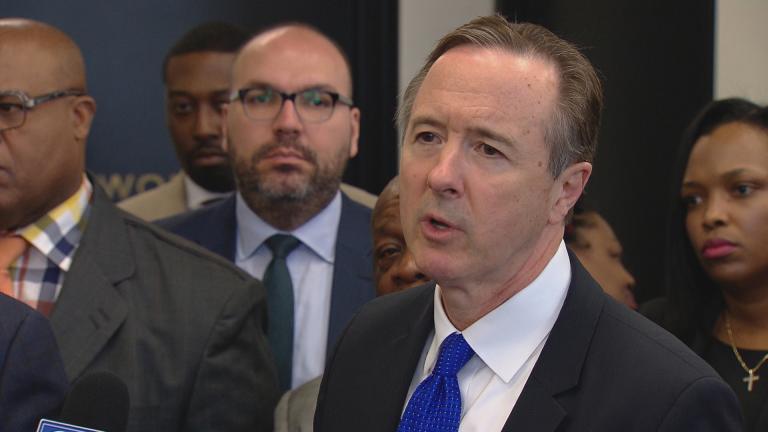 CTU Vote Reveals Little Confidence in CPS CEO Claypool
May 23: After a nearly unanimous no-confidence vote in Chicago Public Schools CEO Forrest Claypool, members of the Chicago Teachers Union took to City Hall Tuesday to push Mayor Rahm Emanuel to fire the school district chief.
---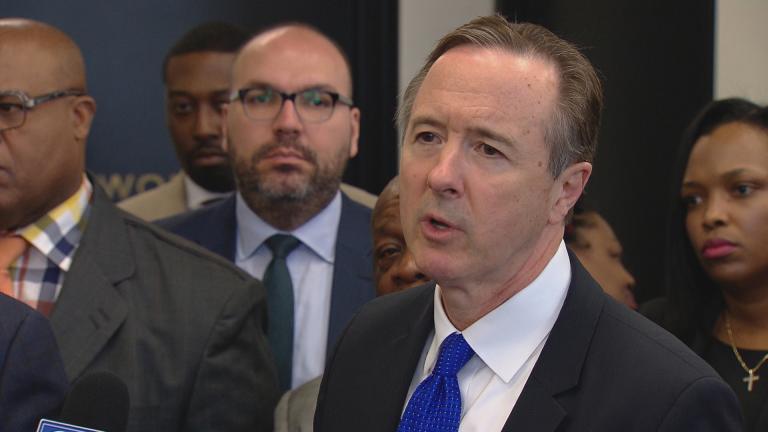 CTU Running Full Staff No-Confidence Vote on CPS CEO Claypool
May 12: As the city and Chicago Public Schools scramble to find funding to keep classrooms open through the end of the school year, the Chicago Teachers Union is taking up a staff-wide referendum vote of no confidence in district CEO Forrest Claypool.
---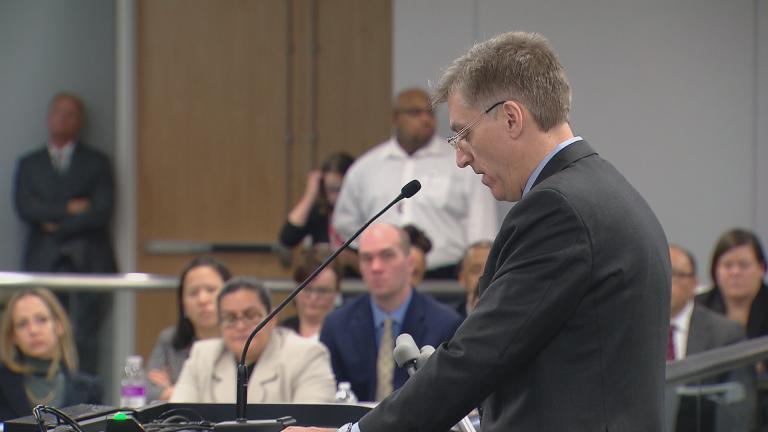 Watchdog Says CPS Board Blocking Ethics Investigation
Dec. 8, 2016: An investigation into whether or not the Chicago Board of Education's top attorney violated a Chicago Public Schools ethics policy has been stalled, according to the district's Inspector General Nick Schuler.
---