Once ridden with poor academic scores and violent incidents, Roger C. Sullivan High School in Rogers Park has reinvented itself with better attendance and higher graduation rates.
The North Side school also has the highest number of resettlement students of any high school in Chicago. This year alone has seen 89 students from countries including Syria, Myanmar and Rwanda.
A recently released Chicago magazine article takes a closer look at the school and its language learner program for refugees and immigrants who speak little or no English. The piece, called "Welcome to Refugee High," is now on newsstands and will be available online June 5.
Chicago magazine senior editor Elly Fishman, who wrote the story, spent several days over three months with the students and Sarah Quintenz, a teacher and head of the English Language Learners program.
"As a reporter, one place I often return to is schools because I find schools to be incredibly dynamic places, and places where you can find some of the biggest of the day at play but in a very, very human way," Fishman said.
After hearing about President Donald Trump's travel ban on several Muslim countries in January, Fishman looked for ways to highlight the policy in the magazine. She was pointed in the direction of Sullivan High School, she said.
Sullivan wasn't in great shape when Principal Chad Adams took over in 2013, Fishman said. Among the projects undertaken to improve the school was Adams' decision to work with five major resettlement programs in Rogers Park and expand Sullivan's ELL program. He made Quintenz in charge of it.
Once she stepped inside the school, Fishman said she knew she was in a special place—especially in Quintenz's classroom. 
The school's student body represents 38 countries and speaks more than 35 languages; there's at least 10 languages spoken in any given classroom. Sullivan's immigrant population is made of 300 students, or 45 percent of the school's 641 student population.
But beyond that, Fishman said she took notice of Quintenz's teaching style—one that's filled with "a big personality and a commanding presence"—and quickly learned refugee students seek her classroom as a home away from home.
"That becomes even more clear when she's not actually teaching," Fishman said. "Kids walk to her class throughout the day, eat their lunch in there, hang out in there during free period—it's clearly a space where they feel comfortable and safe."
The students weren't the only ones learning when Fishman made her visits. She said she found herself opening her eyes to ideas she hadn't thought of before, like the ability to communicate certain phrases or ideas.
"You learn something new about what it really means to communicate with someone and that for me—for someone who lives in the world of words and storytelling—was really interesting," she said.
Fishman and Quintenz join host Phil Ponce to discuss the article and Sullivan High School's efforts to welcome as many refugee students possible.
---
Related stories: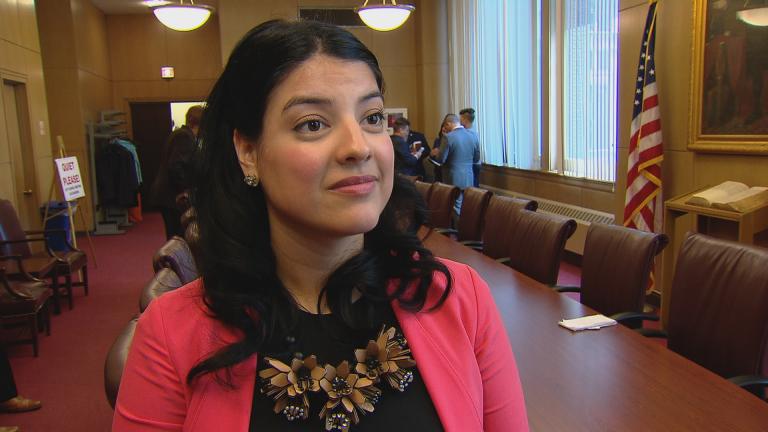 City Clerk Valencia Says Municipal IDs Will Benefit All Chicagoans
May 5: City Clerk Anna Valencia joins us to discuss her position and Chicago's municipal ID program.
---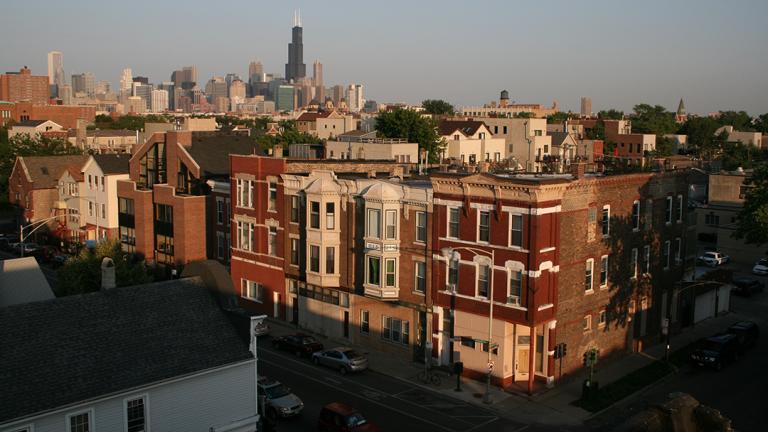 Chicago Magazine's In-Depth Look at 'Where to Buy Now'
March 21: Ten years ago, Chicago real estate bottomed out – and it still hasn't fully recovered. But depending on what buyers are looking for, there are promising neighborhoods and suburbs all around.
---
Noble Charters, CTU Take Steps to Protect Undocumented Students
Jan. 19: Educators across Chicago have continued calls for undocumented students to be protected from deportation and discrimination leading up to President-elect Donald Trump's inauguration Friday.
---