It's not a new city vehicle sticker or parking permit that's got Chicago heated, but a recently approved municipal ID program. City Council voted in favor of the ordinance last month.
Heading that program is Chicago's new City Clerk Anna Valencia, who was picked by Mayor Rahm Emanuel in December 2016. Emanuel has been vocal about the new ID program, saying it will serve as assurance that all city residents have access to services and opportunities.
Similar versions of the program are currently being used by New York City, San Francisco and Oakland, California. Chicago's program was initiated to serve undocumented immigrants, the homeless and formerly incarcerated, most of who lack an ID. As a result, they have difficulty accessing city services, opening a bank account or signing a lease on an apartment.
But those groups aren't the only ones who can benefit from the citywide card. Valencia said the municipal ID might offer discounts at cultural institutions, local retailers and sport events.
"I think the important thing is to try to have every resident of Chicago feel like this is an added benefit for being a city of Chicago resident," Valencia said.
But there have been concerns. With an ID card that has a holder's name, date of birth and home address, many immigration advocates fear the federal government might take advantage of vital information.
To that, Valencia said they are modeling Chicago's program after San Francisco's city ID card, where no addresses will be retained in her office's data system.
Chicago isn't the only city considering a city ID card; Valencia said Milwaukee and Boston are also "in discussion."
"I think you'll see a lot of urban cities start working on this because, I think, especially with what's happening at the national level, we have no time to waste," she said. "You're going to see local government step up in a big way than you'll have ever seen before. 
Prior to serving as city clerk, Valencia held several positions at different levels of government. She's worked as campaign manager for U.S. Sen. Dick Durbin's re-election bid, a communications staffer for Illinois Senate President John Cullerton and, more recently, Emanuel's director of legislative counsel and government affairs.
Valencia said her former roles at state government and the executive branch, and running a campaign for a U.S. senator, has exposed her to a variety of leadership styles.
"And all of those roles put me into positions where I was meeting with various stakeholders, various voices and trying to find common solutions to move things forward," she said.
Chicago Tonight sits down with Valencia to talk about what's prepared her for becoming city clerk, and how she see foresees Chicago's municipal ID program playing out.  
---
Related stories: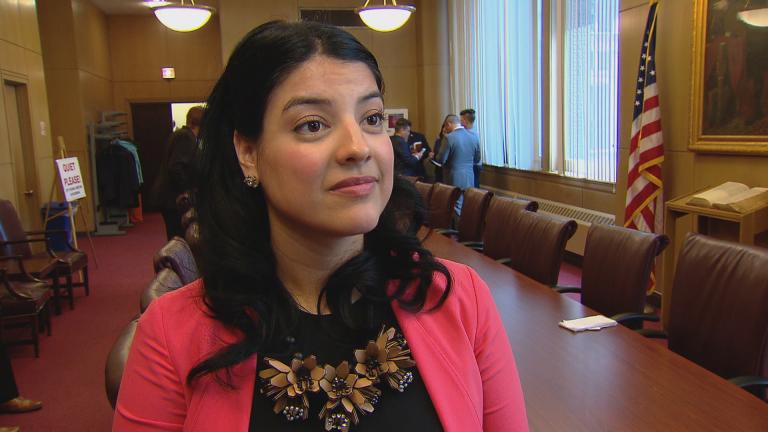 City Council Tackles Municipal IDs, Police Reform, Airport Security
April 19: The fates of municipal IDs, police oversight and aviation security at O'Hare hang in the balance at City Council.
---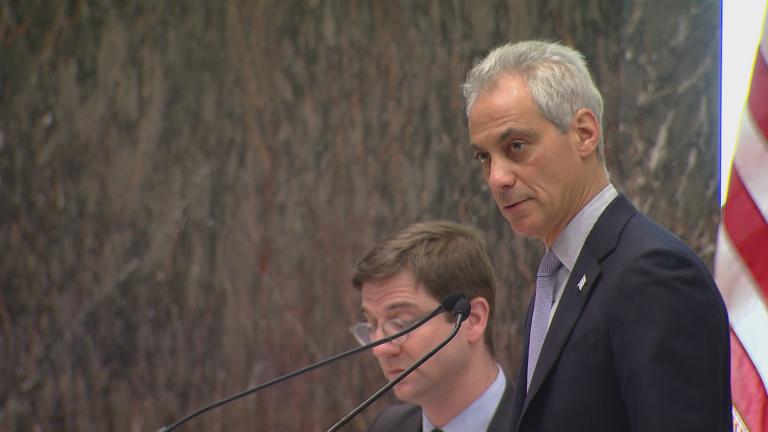 City Proposes Municipal ID Program
March 29: Don't have a drivers' license or other form of official documentation? Chicago may soon be issuing municipal IDs to provide documentation to undocumented immigrants, ex-offenders and the homeless.
---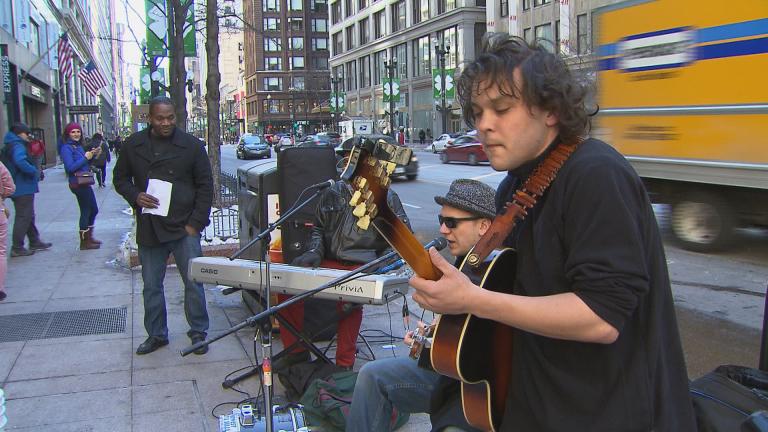 Chicago City Council to Vote on Street Performer Restrictions
March 20: City Council is expected to vote March 29 on an amendment to the city's noise ordinance that would restrict some street performers from major stretches of two downtown streets.
---