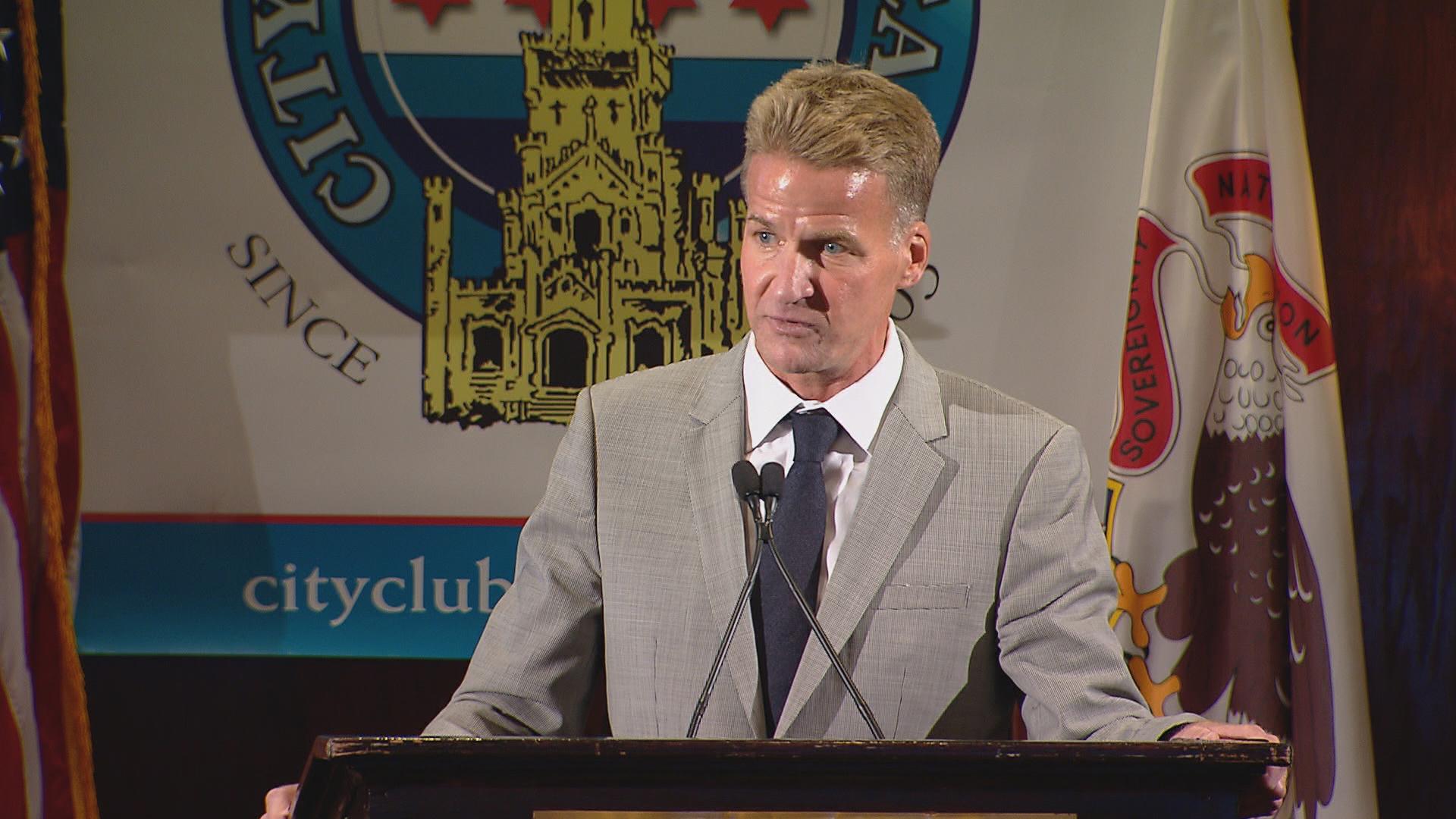 U.S. Attorney Zachary Fardon speaks at the City Club of Chicago on Sept. 26, 2016. (Chicago Tonight)
MARCH 13 UPDATE: Read Zachary Fardon's open letter of resignation.
United States Attorney General Jeff Sessions has asked for the immediate resignation of 46 remaining U.S. attorneys that were appointed under the previous presidential administration.
That directive includes Zachary Fardon, U.S. Attorney for the Northern District of Illinois, who was sworn in under the Obama administration in 2013 after being nominated by Illinois Sens. Dick Durbin and Mark Kirk.
"As was the case in prior transitions, many of the United States Attorneys nominated by the previous administration already have left the Department of Justice," DOJ spokesperson Sarah Isgur Flores said in a statement.
"The Attorney General has now asked the remaining 46 presidentially appointed U.S. Attorneys to tender their resignations in order to ensure a uniform transition. Until the new U.S. Attorneys are confirmed, the dedicated career prosecutors in our U.S. Attorney's Offices will continue the great work of the Department in investigating, prosecuting, and deterring the most violent offenders." 
It is unclear when Fardon plans to submit his resignation, but the Department of Justice's statement indicates that it does not plan to keep him on until a new U.S. attorney is sworn in. 
The selection of a U.S. attorney has historically been done by the senior member of the congressional delegation from the president's party. If that remains the case, the job would fall to downstate congressman John Shimkus (R – Collinsville).
Crain's Chicago Business reported that the GOP might decide on a different process, given Shimkus' distance from the Northern District of Illinois.
Fardon was selected by a panel convened by Sens. Durbin and Kirk, who then forwarded their recommendation to President Barack Obama. Fardon came into office on a directive to help fight gang-, gun- and drug-related violence, along with prosecution of political corruption.
One of Fardon's headline-grabbing cases was the conviction of former U.S. House Speaker Dennis Hastert for illegally structuring bank withdrawals to pay hush money to cover up sexual abuse claims from several decades ago. Another was the conviction of former Chicago Public Schools Superintendent Barbara Byrd-Bennett on a scheme to award an expensive principal training contract to SUPES Academy in exchange for bribes and kickbacks.
His office had also opened an investigation into the murder of Laquan McDonald and the purported police cover-up, but he has declined to bring charges, instead saying that he preferred the Cook County state's attorney's case against accused Officer Jason Van Dyke to proceed instead.
Fardon also assisted the Civil Rights Division of the Department of Justice in its investigation into the patterns and practices of the Chicago Police Department, which resulted in a critical report on the department's abuse of use of force, and an agreement in principal to negotiate a consent decree for federal oversight of department changes. The consent decree appears to be in limbo with the changing of presidential administrations, and comments from Sessions that he has not read the CPD report and doesn't typically support consent decrees.
A spokesman for the Northern District offered no official comment, and said none would be forthcoming Friday.
Follow Paris Schutz on Twitter: @paschutz
---
Related stories: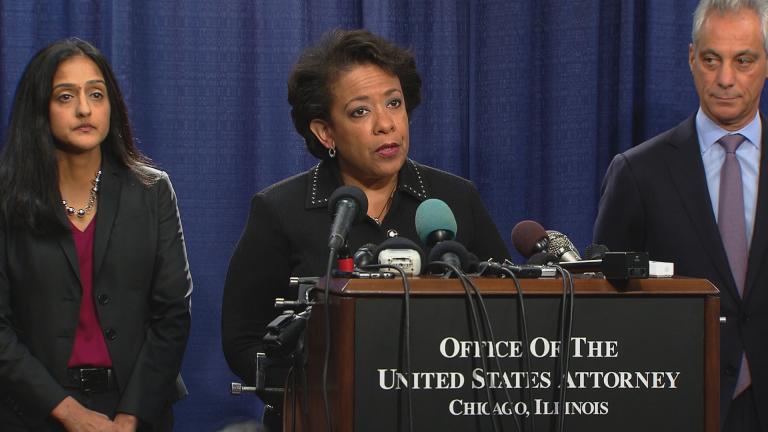 Department of Justice Releases 'Sobering' Report on CPD
Jan. 13: The city of Chicago has signed an "agreement in principle" to negotiate a consent decree with the federal government that would give the embattled Chicago Police Department federal oversight to enact sweeping reforms.
---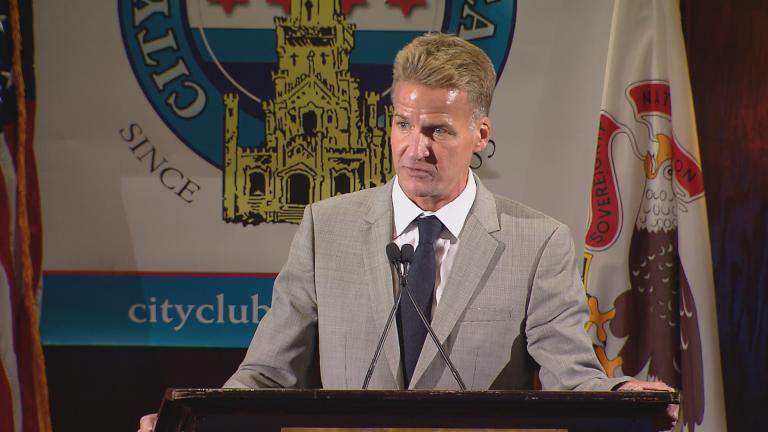 U.S. Attorney Zachary Fardon Speaks Out on Police Misconduct
Sept. 26, 2016: Will there be federal charges against the police officers involved in the potential Laquan McDonald cover-up? Find out what U.S. Attorney Zachary Fardon has to say about his office's role in prosecuting police misconduct.
---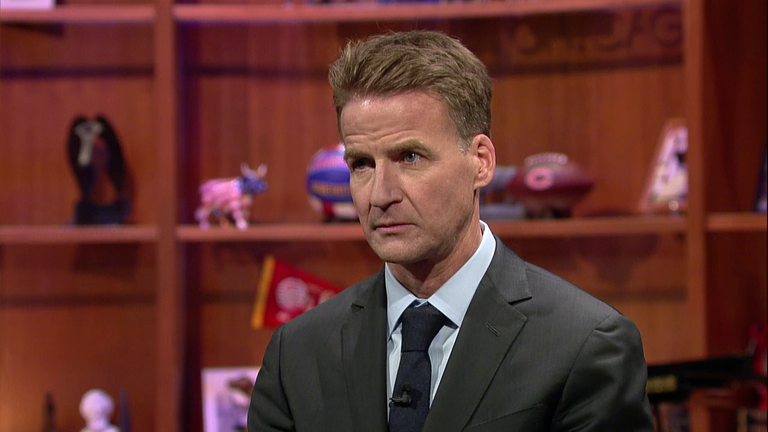 U.S. Attorney Zachary Fardon Discusses Ongoing Federal Probe into CPD
Feb. 23, 2016: U.S. Attorney Zachary Fardon discusses the Department of Justice probe, the recent spike in gun violence gripping the city, and some of the high-profile cases his office has handled over the last few months.
---