The video cannot be displayed.
Dennis Hastert has gone from being the longest-serving Republican U.S. House Speaker to the highest-ranking federal public official to go to jail. Hastert was sentenced to 15 months in a stunning move by federal Judge Thomas Durkin, who went way beyond the sentencing recommendations that both sides had agreed to.
Hastert was also sentenced to two years of supervised release by Durkin, and will be forced to pay $250,000. Durkin called Hastert a "serial child molester," and ordered him to undergo sex offender treatment.
While the charges against Hastert pertained to federal banking violations, much of the hearing centered on the alleged sexual abuse that took place decades ago when Hastert worked as a wrestling coach at Yorkville High School. 
One of the alleged victims revealed himself as Scott Cross, the 53-year-old brother of former Illinois House Minority Leader Tom Cross.
Cross testified that Hastert sexually abused him as student at Yorkville High School.
"I've always felt that what Hastert did to me was my darkest secret," Cross said fighting tears as Hastert looked on.
"As a 17-year-old boy, I was devastated. I felt intense pain, shame and guilt," he said, describing how Hastert persuaded him to take off his pants during a massage and how Hastert molested him.
Cross says he didn't come forward to his family until the Hastert charges went public last year.
Courtroom sketch by Thomas Gianni shows Judge Thomas Durkin pronouncing the sentence upon Dennis Hastert.
Hastert, in a prepared statement, admitted to "mistreating some boys I coached." He said he was sorry and has had to come to grips in the last 11 months with things that happened four decades ago.
"Did you sexually abuse [Scott Cross]?" Durkin asked Hastert.
"I don't remember, but I accept his statement," Hastert responded.
Jolene Burdge, the brother of former equipment manager Stephen Reinboldt, another alleged victim,  also testified by reading a letter Reinboldt wrote to their mother before he died of AIDS. Burdge blames Hastert for taking her brother's innocence.
"I'd always felt that, if given a chance, I'd confront you face to face and make you accountable for sexually molesting my brother," she said. "You think you can deny your abuse because Steve isn't here. That's why I'm here."
"Tell the truth, Mr. Hastert. What you did wasn't misconduct," she said. "It was sexual abuse of a minor."
"Did you sexually abuse Mr. Reinboldt?'" Durkin asked Hastert.
"That was a different situation," Hastert responded. After repeated prodding from Durkin, Hastert admitted to sexual abuse.
Hastert's attorney argued that Hastert hadn't fully come to grips with what he had done years ago, and disclosed that he asked Tom Cross to write a letter in support of him, despite the abuse of his brother. Nonetheless, the defense argued that the public shame of Hastert's fall from grace was significant punishment and that his health was failing, arguing for probation instead of prison time.
Hastert was wheeled into the courtroom Wednesday and sat staring at the witness testimony throughout most of the proceeding. He appeared frail and rose to speak with the help of a walker.
Follow Paris Schutz on Twitter: @paschutz
---
Related stories from "Chicago Tonight"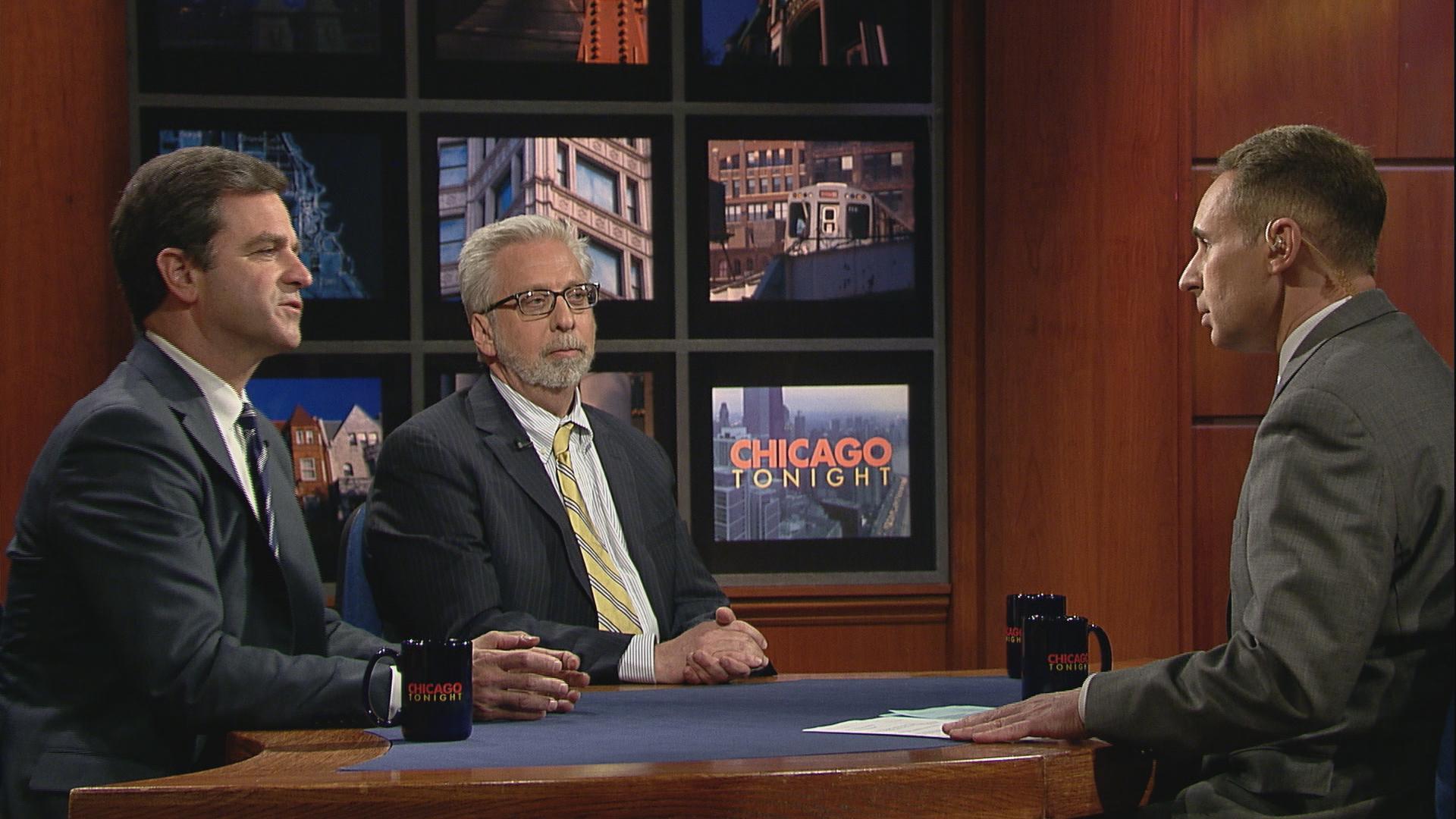 Analyzing Dennis Hastert's Sentencing and the Legal Questions Raised
April 27: While Dennis Hastert admitted to sexual abuse allegations in court Wednesday, he did not see any related charges because the statute of limitations had passed.
---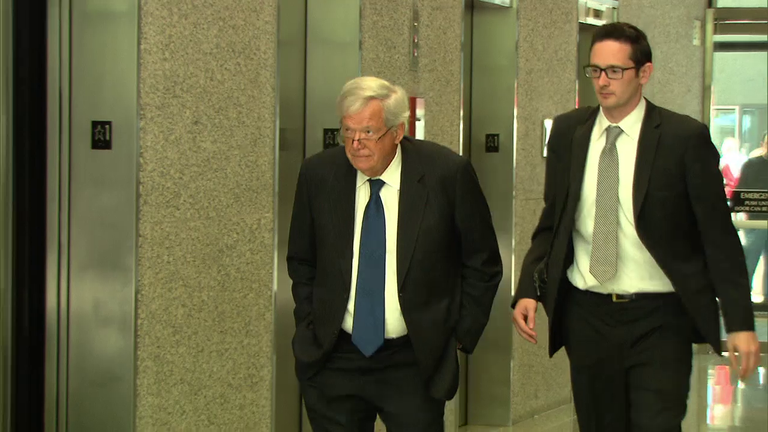 Dennis Hastert Faces Sentencing, Accusers on Wednesday
April 26: Former U.S. House Speaker Dennis Hastert will face some of his alleged sexual assault victims during sentencing Wednesday in federal court. We preview the proceedings.
---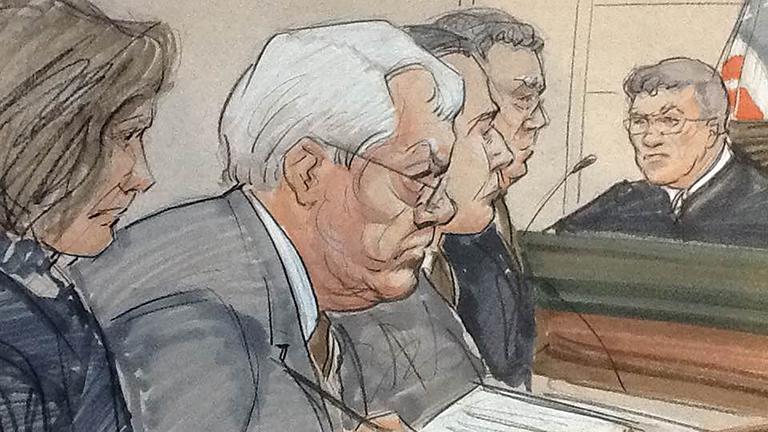 Could Sexual Abuse Allegations Impact Dennis Hastert's Sentence?
April 11: The sexual abuse allegations against Dennis Hastert could send him to prison, even though he has not been charged or convicted of the crime. WBEZ senior news editor Robert Wildeboer explains.
---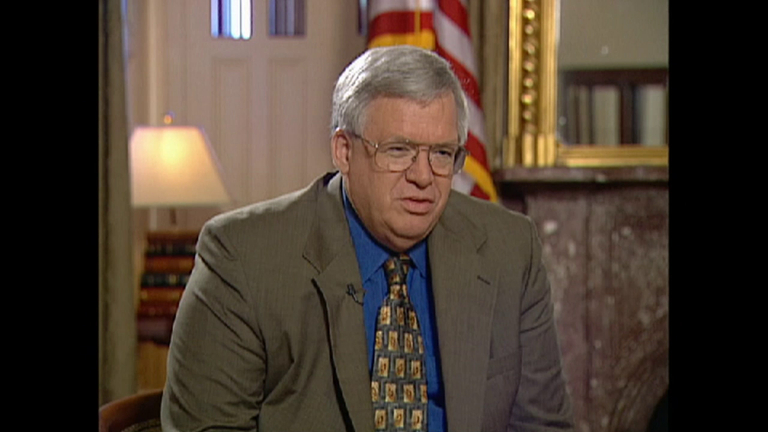 Reporters Shine Light on Alleged Victims in Dennis Hastert Case
April 11: Recent court documents claim former U.S. House Speaker Dennis Hastert sexually abused five students. We talk with a Chicago Tribune reporter covering the case.
---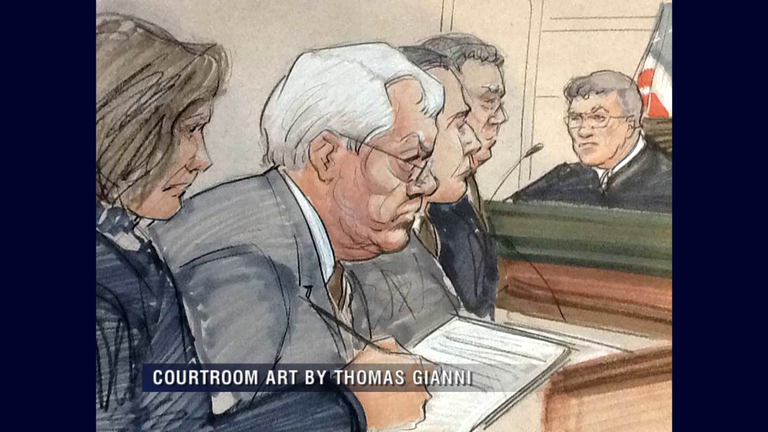 Dennis Hastert Pleads Guilty to Federal Charges in Hush-Money Scheme
Oct. 28, 2015: Former U.S. House Speaker Dennis Hastert pleads guilty to federal charges connected to a hush-money scheme. Did anything else come to light about this mysterious case?
---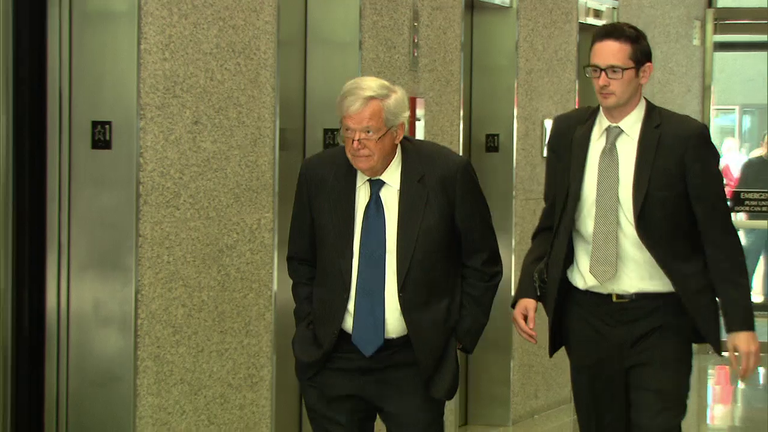 Dennis Hastert Pleads Not Guilty
June 9, 2015: Former U.S. House Speaker Dennis Hastert, who's accused of bank fraud and lying to the FBI in connection with a sexual abuse scandal, pleads not guilty in federal court.
---
A Closer Look at the Charges Against Dennis Hastert
June 1, 2015: We take a closer look at the legal issues behind the indictment and the possible ramifications.
---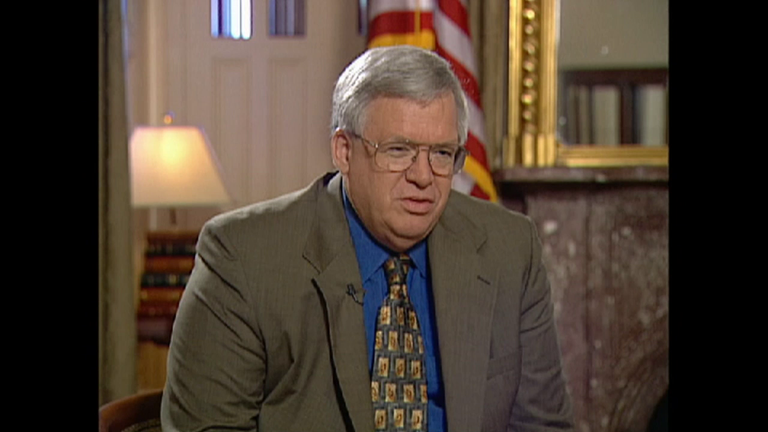 Former US Speaker of the House Dennis Hastert Indicted
May 28, 2015: Late Thursday afternoon, former U.S. Speaker Dennis Hastert was charged in a scheme to withdraw millions of dollars to pay off an accuser for "past misconduct."
---