This past weekend was the second-most violent Chicago has seen in 2017, with nine killed and 54 wounded.
After being asked to resign by the Trump administration in March, former U.S. Attorney Zachary Fardon penned an open letter laying out his ideas for attacking the root causes of the gun violence epidemic. They included more prosecutors, new opportunities for young people, changing the bail bond system, a focus on social media, and a consent decree on Chicago police reform.
In the months since he released that letter, Fardon says he hasn't seen much movement on the points he outlined. In particular, he still sees the consent decree on Chicago police reform as key, even though neither Mayor Rahm Emanuel nor Attorney General Jeff Sessions appear keen on the idea.
"I'm not going to push back against that or try to debunk that, but what I will say is, it ain't over till it's over," said Fardon, who served as U.S. Attorney for the Northern District of Illinois from 2013 to 2017. "I have heard no declaration from Mr. Sessions or the Justice Department that under no circumstances will there be a consent decree. And as somebody who is himself apolitical and a truly pro-law enforcement person – my principal reason for caring so much about this is my affection for the Chicago Police Department – I hope and expect that people are continuing to scrap and claw and fight to get that consent decree, because whatever we can accomplish without  a consent decree is what we'll accomplish without it, but I feel eminently confident that a consent decree is the right vehicle to help the police department grow stronger in a way that will make them and us collectively more impactful in addressing the gun violence epidemic."
Fardon views in a positive light recent efforts to improve the bail bond system, and also sees some progress on issues he outlined that lie outside of government, "(like) social media. I think social media outlets have been trying to figure out how they can better assist law enforcement and otherwise address social media as a milieu for gun violence."
Despite disagreeing with Trump's decision to fire the Obama-era U.S. attorneys in one fell swoop, Fardon says he respects that it's the president's prerogative to do so – and has nothing but praise for the man nominated to succeed him in the post, John Lausch.
"John is a guy who knows the office, knows it well, understands the challenges across different programmatic areas – including and especially violent crime and gangs. He's both a steady hand and a person of fundamental integrity. I think it's a good selection and I think he'll serve that office well once he gets in there."
Fardon was recently announced as a new partner at the Atlanta-based law firm King & Spalding, where he's been charged with opening the firm's new Chicago office. For Fardon, it's a homecoming to the firm where he got his start under former U.S. Attorney General Griffin Bell.
"Judge Bell and the other senior lawyers at the firm at that time are the ones who really taught me the ropes in terms of being a lawyer with integrity, and the importance of credibility and maintaining a long view in this life and in this practice. I left that for public service, where I spent the bulk of the last 20 years. To get to come back to all of that all these decades later and rejoin that group and help establish something in a city that I love and am raising my children in, that's pretty special."
Fardon joins Chicago Tonight for a conversation.
---
Related stories: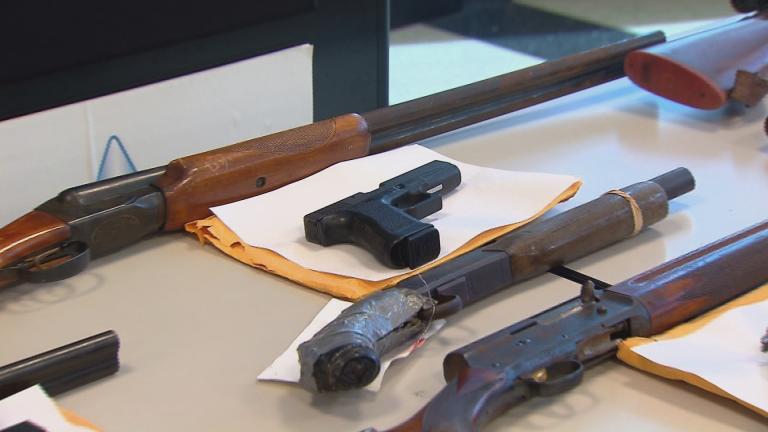 Ordinance Aims to Punish Parents of Gun-Toting Kids
Aug. 1: Should parents be held responsible if they know their kids have guns? We speak to Ald. Raymond Lopez (15th Ward) about a new ordinance.
---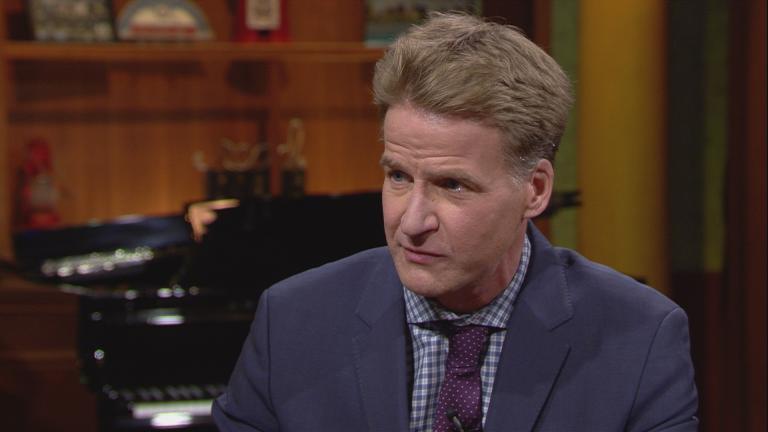 Former US Attorney Zachary Fardon Speaks Out
March 23: Recently departed U.S. Attorney Zachary Fardon, who brought down former House Speaker Dennis Hastert and CPS chief Barbara Byrd-Bennett, joins us for an exclusive interview.
---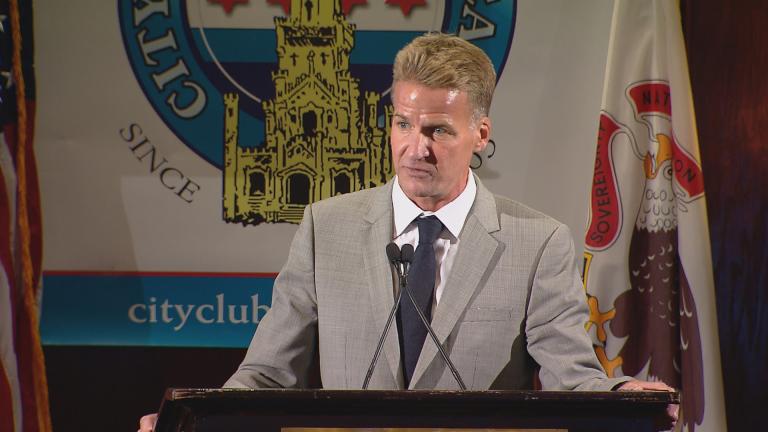 US Attorney Zachary Fardon Asked to Resign
March 10: United States Attorney General Jeff Sessions has asked for the immediate resignation of 46 remaining U.S. attorneys that were appointed under the previous presidential administration.
---